Analysis |
U.K. Labour Party Leader Keir Starmer Has Just Set New Standards for Fighting Left-wing Antisemitism
By firing a senior member of his team over retweeting an 'antisemitic conspiracy theory,' the U.K. Labour Party leader has differentiated himself from his predecessor, Jeremy Corbyn
U.K. Labour Party leader Keir Starmer speaking during Prime Minister's Questions in Parliament, London, June 24, 2020.
Credit: Jessica Taylor/AP
Argument over what constitutes antisemitism and who can be described as an antisemite consumed much of the four and a half years of Jeremy Corbyn's leadership of the British Labour Party. This week, it transpired that those arguments are far from over. But something has changed in the party. On Thursday the new leader, former human rights lawyer Keir Starmer, stated unequivocally that claiming that American police had learned from their Israeli counterparts how to put a knee on someone's neck is "an antisemitic conspiracy theory."
In fact, it's such a heinous thing to say that he sacked a senior member of his front-bench team, Shadow Education Secretary Rebecca Long-Bailey, for retweeting an interview with acclaimed British actress Maxine Peake, who repeated the accusation against "Israeli secret services." Long-Bailey called Peake an "absolute diamond" in her tweet and, despite her trying to clarify that her praise didn't include everything she had said in the interview, she was fired.
It's worth lingering for a moment on this specific claim. As supporters of Long-Bailey and Peake have rightly said, criticizing Israeli policies is not antisemitism, and various American police departments – including that of Minneapolis, where an officer was charged with the murder of George Floyd last month – have carried out joint training seminars with the Israeli police.
But that hardly covers what Peake and others – including in recent days the former Pink Floyd front man Roger Waters – have said: that the knee-on-neck chokehold that caused Floyd's death was taught to the officers in Israel.
There are many violent police organizations across the United States and the world whose officers, since time immemorial, have used the knee chokehold to restrain civilians. To claim, without a shred of evidence, that this is somehow a maneuver unique to Israel, and that American cops had to fly 6,000 miles to learn it, is beyond ludicrous. It's not just the malevolent incredulousness needed to repeat such a "fact," but the fact that this is the go-to explanation of the likes of Waters and Peake when explaining American police brutality that gives new meaning to the saying that antisemitism is the socialism of fools. It reeks of trying to incite one minority group against another one.
And yet, to have a Labour leader state so clearly that it is an antisemitic conspiracy theory is refreshing.
Starmer's predecessor, after all, is a man who famously never noticed that many of his associates just happened to be spouting Judeophobic theories and Holocaust denial, and who himself, in 2012, protested the removal of a mural in east London that depicted hook-nosed financiers playing Monopoly on the bare backs of the exploited masses. Even the artist who had created the mural said himself that "the banker group is made up of Jewish and white Anglos." But Corbyn felt the need to praise him on Facebook and write that "he was in good company" with other artists whose work had been suppressed by the capitalists.
The result of Corbyn's woeful leadership was plain to see in last December's general election, when Labour recorded its worst result since 1935, losing dozens of seats to the ruling Tories – including in working-class areas that had never voted in a Conservative candidate before.
Starmer, whose very first public engagement after being elected leader in April was a Zoom meeting with the leaders of the main Jewish organizations in Britain, has been trying to steer away as fast and as far as possible from Corbyn's toxic legacy.
As far as the overwhelming majority of the Jewish community is concerned, he has done and said all the right things on the issue of antisemitism. This includes – and this is crucial – not having anything to do with the tiny groups of far-left Jews that the Corbyn movement adopted as alternative representatives to the mainstream community and the veteran Jewish Labour Movement.
An apology from Long-Bailey and a public dressing-down would have been sufficient for most Jews. British Jewish leaders were surprised by her sacking. But Starmer had deeper reasons for taking such a drastic step.
In a general election, Britain's 300,000 Jews can sway the result in at most half a dozen parliamentary constituencies in London and Manchester. This is nowhere near the electoral mountain Labour must scale if it wants to replace the Conservatives in power. But the antisemitism crisis at the heart of the party tainted it far beyond the leafy suburbs of Borehamwood and Broughton Park.
In last year's general election, Corbyn's perceived antisemitism was brought up by voters across the country as a reason they simply could not see him as prime minister and would not be voting for Labour. Starmer has made significant gains in the polls since being elected leader, simply by contrasting his own calm and forensic manner with the hapless and bumbling way Boris Johnson and his government have dealt with the COVID-19 pandemic. But it is still far from enough to make up the ground that Labour lost under Corbyn.
Starmer needed a high-profile clash with the party's Corbynist wing, both to put some clear distance between his leadership and them, and to stake out a credible position on the antisemitism issue.
The Equalities and Human Rights Commission, a national watchdog that deals with issues of racism, is about to publish an extensive report into Labour that is widely expected to rule that antisemitism was institutional in the party apparatus under Corbyn. Starmer has already committed the party to following all the report's recommendations, but he needed to make it clear in advance that this was no longer Corbyn's Labour and that, under his leadership, the party has already moved on.
Long-Bailey isn't just any Corbynist. Many saw her as the most prominent member of the movement's young guard and heir apparent to the beloved leader. She ran against Starmer in the leadership election as the far-left's standard-bearer and was dubbed as "continuity Corbyn." She came second and her appointment to the senior post of shadow education secretary was seen as an attempt by Starmer to keep the Corbynistas within the tent.
Likewise, Peake is no mere camp follower – and not just because of her celebrity status as a popular and talented actress. A working-class icon, she enthusiastically endorsed Corbyn throughout his leadership, often lending some of her stardust to his rallies. Now that he's no longer leader, she continues to blame the voters, rather than her hero.
In the interview with British daily The Independent this week, which she gave to talk about a new film she's starring in, she repeatedly veered to politics, not only blaming Israel for inventing the knee chokehold but to chide millions of former Labour voters who turned away from the party under Corbyn.
"There's a lot of people who should hang their heads in shame," she said. "People going, 'Oh, I can join the Labour Party again because Keir Starmer's there' – well shame on you."
For Starmer to fire Long-Bailey over her endorsement of Peake's interview less than three months into his leadership is a clear indication that he feels secure enough at this point to take on the once-mighty Corbynista cult. Corbyn himself has remained silent (as of the time of writing) over the sacking, and with the exception of some grumbling from his remaining back-bench followers, it looks like Starmer – buoyed by his ratings in the polls and masterful performances against Johnson in the weekly Prime Minister's Questions sessions in Parliament (where Corbyn was frequently clueless) – has cemented his primacy in the party.
But his actions this week will reverberate beyond the Labour Party. He has set a new standard for left-wing politics in the West. Starmer hasn't only established that outlandish allegations and specious singling-out of Israel is antisemitism. He has also set a price for prominent progressive politicians who in the name of "anti-racism" and "solidarity" are prepared to endorse those who spout such conspiracy theories. They can't be seen as legitimate holders of senior leadership posts.
In the months to come, it will be interesting to see if the "Starmer test" gets adopted in other progressive movements.
Click the alert icon to follow topics:
ICYMI
Ken Burns' Brilliant 'The U.S. and the Holocaust' Has Only One Problem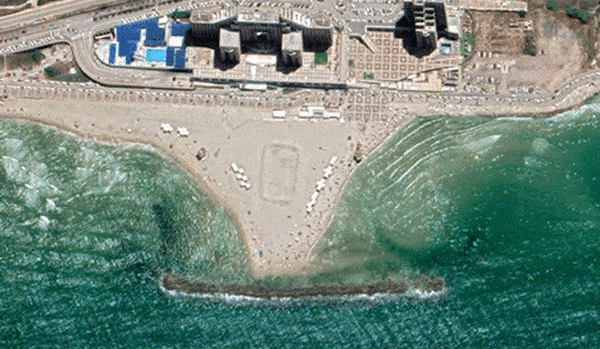 Facing Rapid Rise in Sea Levels, Israel Could Lose Large Parts of Its Coastline by 2050
Lapid to Haaretz: 'I Have Learned to Respect the Left'
The Mossad's Fateful 48 Hours Before the Yom Kippur War
As Israel Reins in Its Cyberarms Industry, an Ex-intel Officer Is Building a New Empire
How the Queen's Death Changes British Jewry's Most Distinctive Prayer