Toughest Job in This U.K. Election? Being a Jewish Labour Party Candidate in a Jewish Area
Luciana Berger quit the Labour Party, exhausted by its failure to confront anti-Semitism, while 'socialist Jew' Holly Kal-Weiss opted to stay on. They are both contesting seats with large Jewish populations — but only one has a chance of winning
Labour Party candidate Holly Kal-Weiss speaking to a constituent in Hertsmere, November 2019.
Credit: Hertsmere Labour Communications
LONDON — Holly Kal-Weiss is sitting in her blue Prius outside Elstree & Borehamwood train station. She radiates a tired, chaotic energy, almost perfectly reflecting the state of the country where she is bidding to become a Labour Party lawmaker in next month's general election.
"I am a socialist Jew," the 54-year-old teacher and ex-social worker tells Haaretz. But suddenly, before she can say anymore, she bursts into tears.
Chicago-born Kal-Weiss was selected in October to contest the seat of Hertsmere, just north of London, and has spent the past three weeks working tirelessly in an attempt to make inroads into a large Conservative majority. She is standing in Britain's third most Jewish constituency, with Jews comprising almost 15 percent of the population here. It is home to some of Britain's largest and fastest-growing Jewish communities — in unremarkable commuter towns like Borehamwood, Bushey and Radlett.
Normally, a Jewish candidate might expect a warm welcome in such places. Not now, though, when accusations of anti-Semitism continue to haunt the left-wing party led by Jeremy Corbyn.
Kal-Weiss has refused to abandon the venerable party, which was long seen as the traditional political home of Anglo-Jewish voters (akin to American Jews and the Democratic Party in the United States). As she goes from door to door canvasing support in Jewish areas, she is encountering unsympathetic reactions and accusations of betrayal — which have clearly taken a toll.
"What do they want me to do? Do they want me to choose? I can't leave the Labour Party, I've got nowhere to go," says Kal-Weiss, wiping away a tear.
Yet about 30 minutes south of here in north London, another Jewish candidate with strong historical links to the Labour Party is enjoying a different reaction on the campaign trail.
In many ways, Luciana Berger has come to symbolize the party's anti-Semitism problem. She was a member of Parliament for Labour for almost nine years before dramatically exiting the party earlier this year, citing Labour's ongoing refusal to handle the issue — which reportedly saw her receive death threats and need a personal security detail to last year's party conference.
After a brief stint in a new parliamentary group with a handful of other rebels united in their desire to stop the United Kingdom leaving the European Union, in September she joined the Liberal Democrats and was soon selected to stand as the centrist party's candidate in Britain's best-known Jewish community: Golders Green.
The contest in Finchley and Golders Green, where nearly a quarter of the electorate is Jewish, is one of the most eagerly anticipated in the snap election (which was called by Conservative Party leader Boris Johnson in the hope of securing a parliamentary majority to make it easier to "get Brexit done," as the Conservative billboards repeatedly say). It's partly the narrative: Berger, a 38-year-old north London native, is well-known here and fondly referred to by her first name. She is related to one of Britain's most famous Jewish Labour ministers, being the great niece of the late Manny Shinwell. In addition, the astonishingly toxic level of both anti-Semitic and misogynistic abuse she has suffered in recent years has won her much sympathy on local doorsteps.
As lines form at the Carmelli kosher bakery on Golders Green's main drag, it is not hard to get people to talk about the upcoming election.
"I've always voted Labour — now I'm voting Lib Dem," says Kate Kayper, 48, as she exits the store with a bagful of pastries. "It's not only because of anti-Semitism, but also the general poor leadership."
Her friend, Shelley-Anne Salisbury, 52, clutches her head when asked about her own voting intentions. "I'm going to have to vote Conservative; I don't see any other option. But I don't feel any pleasure about it," she says, before telling Kayper she is making a tactical mistake.
"Your vote for the Lib Dems will take away from the Conservative vote. I don't believe [Jeremy] Corbyn will get in, but I don't want to take even a tiny chance," she says.
Unlike Kal-Weiss in Hertsmere, Berger is in with a real chance of causing an upset and winning Golders Green and Finchley from the Conservative incumbent, Mike Freer, who has held the seat since 2010. What both female candidates have in common is that they are competing in an electoral landscape that has left many British Jews feeling disenfranchised — one in which no matter whether the Conservatives or Labour win, they will lose.
2019: A race odyssey
Borehamwood was once home to a thriving film industry. Alfred Hitchcock made the first British talkie, "Blackmail," at Elstree Studios in 1929, and this middle-class suburb became an unlikely place for star-spotting — the "Star Wars" and "Indiana Jones" franchises were shot here, while Stanley Kubrick made classics such as "2001: A Space Odyssey" and "A Clockwork Orange" in the town's various studios. A rather pathetic "Walk of Fame" off the high street is unlikely to be confused for Hollywood Boulevard, especially on such a gray and cold day.
This will be the U.K.'s first winter election since 1923, but if most Britons are tired and unenthused over the prospect of voting in December — after three and a half tortuous years of debate over Brexit — then it is fair to say that Britain's Jews are exhausted and angry.
Persistent allegations of anti-Semitism have dogged the Labour Party since Corbyn assumed the leadership in September 2015. British Jews have deserted the party en masse, fearing that the anti-Semitism and hostility that was once confined to extremists has become mainstreamed within the party.
It is being investigated by the Equality and Human Rights Commission over allegations that it "unlawfully discriminated against, harassed or victimized" Jewish people — making it only the second ever British party to suffer such ignominy (the other being the far-right British National Party), while prominent Labour lawmakers such as Dame Louise Ellman and John Mann both quit the party in recent months over anti-Semitism concerns.
In March, 87 percent of British Jews polled said they believed Corbyn was anti-Semitic, and last month, the Jewish Chronicle found that just 7 percent of British Jews — a historic low — were planning to vote Labour on December 12. Furthermore, 47 percent said they would "seriously consider" emigrating were Labour to confound the polls and win the election. And then this week came the unprecedented intervention by British Chief Rabbi Ephraim Mirvis, who wrote in The Times of London that Corbyn was not fit for high office.
So it is no surprise to find that Jewish doorsteps in Borehamwood haven't been particularly sympathetic to Labour canvassers. Mezuzahs fixed to doorframes offer an advance warning that conversations might not center not plans for housing, transportation or hospitals, but instead on Corbyn and anti-Semitism.
As Kal-Weiss turns into a neatly tended cul-de-sac, she explains that Jewish fears should not push the community away from Labour. "I don't want anyone to not vote Labour because they are frightened," she says. "We're trying to fix the country. I want Jews to join me. If there is anti-Semitism, then we'll fix it," she insists. Most of all, she believes, "it is about perceptions. [Locals] might say things, but that's not my experience. We don't have a problem here in Hertsmere."
Borehamwood councilwoman Michelle Vince, who is accompanying Kal-Weiss, adds that any abandonment of the party by the local Jewish community will likely not affect Labour's performance in the seat. "Jews here mostly vote Tory anyway," she says. Indeed, although about a quarter of the 650 seats in next month's election are considered marginals, "true blue" Hertsmere is not one of them.
Iconic figure
The race will be far more competitive in Finchley and Golders Green. Although the seat is held by the Conservatives, Labour would have hoped to build on its strong showing in 2017 when it cut the Tory majority to less than 2,000. The arrival of Berger on the scene is likely to prove a real game-changer, though, transforming the Lib Dems from also-ran in the last election to real contender this time around. A poll in October gave the centrist party an 8 percentage point lead over the Conservatives (33 to 25 percent), perhaps reflecting how the issues of anti-Semitism and Brexit are dominating the political discourse here. (Two-thirds of local residents voted "remain" in the 2016 EU referendum.)
Hayden Cohen, a 33-year-old writer and performance artist, says he will be casting his vote for Berger next month. A longtime Labour member, even serving as branch secretary in his hometown of Leeds, northern England, he canceled his membership last December in despair over both the party's handling of both anti-Semitism and Brexit.
While he has some issues with the Lib Dems, fundamentally, Cohen says, "It seems like they are the last remaining party of pragmatism and understand that compromise is part of living in a civilized society. I don't think anyone could argue that Labour and the Conservatives aren't dominated now by extremism."
He admits that the fact Berger is also Jewish had a certain attraction. "There's an element of voting for Luciana as a show of solidarity for what she went through," in the Labour Party, he says, calling her "a safe bet."
A former director of Labour Friends of Israel, Berger was first elected to Parliament in 2010 as the member for Liverpool Wavertree. She left Labour last February, having suffered a campaign of anti-Semitic abuse from both the far left and right that saw six people convicted of criminal offences against her.
"Luciana has become a symbolic and iconic figure because of the level of vitriol she was subjected to within the Labour Party, and as a woman there was also misogyny," says Laura Janner-Klausner, the senior rabbi to Reform Judaism and a constituent who has known Berger for many years.
Janner-Klausner is a longtime Labour member and has no plans to leave the party. However, she will be voting for Berger on December 12.
"I'm very, very concerned how the leaders' office has dealt with racism and closed ranks in a very Stalinist way," she says, adding that she understood concerns that turning to the Lib Dems could split the vote and strengthen Labour nationally.
"There was criticism from a lot of Jewish people that Luciana shouldn't have stood against Mike Freer, who's been an outstanding good constituency MP and friend of the community. But I couldn't vote for him. I don't support Tory policies, and there are some very good [Labour] policies and people within the party."
She cautions against overplaying the significance of what would indeed be a historic victory if Berger does unseat Freer next month.
"What's important is not Finchley and Golders Green but what happens in the rest of the country," Janner-Klausner says. "Brexit showed us that we shouldn't disproportionately focus on the areas that we know."
'New and discomforting'
The Jewish community comprises just 0.5 percent of the total population in the United Kingdom and is a minority that generally doesn't seek to draw attention to itself. Nonetheless, Dave Rich — the author of "The Left's Jewish Problem: Jeremy Corbyn, Israel and Anti-Semitism" — says the degree to which Jews have figured nationally "as an electoral issue in this election is unprecedented. Lots of Jewish people find this extremely uncomfortable. This is not something the Jewish community would choose. This is part of a phenomenon of anti-Semitism being on the front pages of newspapers and argued over in Parliament. This is a new and discomforting experience."
Despite dominating the news cycle, especially following the chief rabbi's comments this week, the issue of anti-Semitism will probably not be foremost in most of the electorate's mind when they cast their ballots. Polls suggest Labour is more likely to be punished for its handling of the Brexit crisis than for its anti-Semitism problem. Indeed, based on the results of a very unscientific poll on the streets of Borehamwood, it would appear that anti-Semitism or the concerns of Jewish neighbors won't be influencing most voters.
The December election is widely seen in some circles as another vote on Brexit, with the Conservatives and Brexit Party looking to exit the EU as soon as possible; the Liberal Democrats and Greens looking to revoke Brexit; and Labour promising to renegotiate the Brexit deal and then put the final decision on whether to leave or remain in the hands of the general public.
That may help explain why, according to a Survation poll last month, almost a quarter of British Jews are set to vote for the Liberal Democrats at the election — a fourfold increase on 2017.
"Most Jews are progressives by instinct and are nervous of xenophobia and nationalism," says Jonathan Arkush, 65, former head of the Board of Deputies (the principal representative body for British Jewry). "I'm pretty sure that most Jews are remainers."
"Nonetheless," he continues, "our community would prefer Brexit to Corbyn — Brexit is the lesser evil than anti-Semitism. But we need to keep things in proportion: If we were to have a Corbyn-led government, the consequences would be serious, but not existential. The real effect is on the atmosphere in which the community lives," he says.
Click the alert icon to follow topics:
ICYMI
Ken Burns' Brilliant 'The U.S. and the Holocaust' Has Only One Problem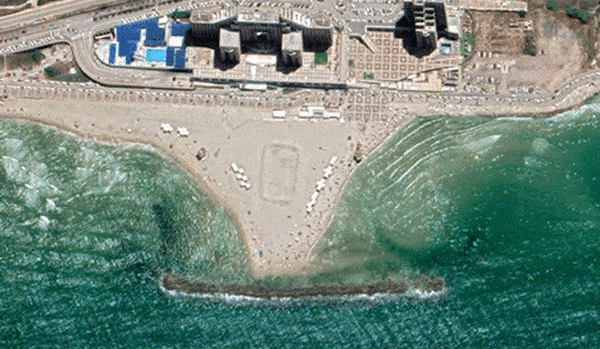 Facing Rapid Rise in Sea Levels, Israel Could Lose Large Parts of Its Coastline by 2050
As Israel Reins in Its Cyberarms Industry, an Ex-intel Officer Is Building a New Empire
How the Queen's Death Changes British Jewry's Most Distinctive Prayer
Chile Community Leaders 'Horrified' by Treatment of Israeli Envoy
Over 120 Countries, but Never Israel: Queen Elizabeth II's Unofficial Boycott