The Upcoming neo-Nazi Concert in Ukraine That No One Is Talking About
Saturday will see up to 1,500 people attending a gig in Kiev headlined by notorious U.S. neo-Nazi group Blue Eyed Devils. Even an expert on the far-right music scene is shocked how open Fortress Europe is being
Activists of the Svoboda Ukrainian nationalist party taking part in a rally marking the 71st anniversary of the Ukrainian Insurgent Army, Kiev, October 14, 2013.
Credit: REUTERS
KIEV — A venue that has staged a number of popular music acts over the years is playing host to something considerably less mainstream this Saturday: On the anniversary of the date Nazi Germany invaded the Soviet Union in 1941, a popular club in the Ukrainian capital will be hosting a neo-Nazi concert.
It won't be the first time — or the last.
>> Read more: Inside the extremist group that dreams of ruling Ukraine ■ Ukraine's far right is growing increasingly violent. Why aren't local Jews concerned?
Half a dozen neo-Nazi bands from around the world with violent, racist and openly anti-Semitic lyrics — including a band whose former guitar player murdered six people in a 2012 hate crime — will be performing at the Bingo Club, a venue that can hold up to 1,500 people.
But unlike neo-Nazi concerts in other parts of Europe, Kiev's Fortress Europe concert isn't taking place in secret. Similar (and even larger) gatherings across Europe face pressure from politicians and the public to the point of cancellation. Here in Ukraine, though, neo-Nazi events like Fortress Europe — events that offer far-right extremists an avenue for recruitment and radicalization — continue to receive minimal attention.
The Fortress Europe concert is organized by Arseniy Bilodub (née Klimachev). He is a Ukrainian neo-Nazi, owner of the popular far-right fashion label Svastone and head of one of the bands playing: Sokyra Peruna ("Perun's Ax" in Ukrainian).
Pavel Klymenko, a Vienna-based researcher and monitor of extremism, describes Bilodub as "the spiritual leader of the Ukrainian far right."
"He's kind of an overarching figure for the Ukrainian far right," Klymenko tells Haaretz, noting that Bilodub has been organizing neo-Nazi events across Ukraine for more than two decades. His Svastone brand's shirts, complete with swastika-like symbols and slogans like "White Boy," are a common sight at far-right gatherings here.
He has fronted Sokyra Peruna since the mid-1990s, his lyrics have denied the Holocaust ("Six million lies"); decried apparent Jewish control of Ukraine — ironically, the country's new president, Volodymyr Zelensky, is Jewish, as is outgoing Prime Minister Volodymyr Groysman; and lamented that people have forgotten the "14 Words," a notorious neo-Nazi slogan authored by the late U.S. white supremacist David Lane.
Saturday night won't be the band's first time at the Bingo Club, either. At a concert Sokyra Peruna headlined last year, Ukrainian journalists from the Zaborona website, who focus on topics they feel are underdiscussed in Ukrainian media, witnessed numerous open displays of Hitler salutes, Nazi flags and swastika tattoos.
Other neo-Nazi events hosted at the Bingo Club include a two-day neo-Nazi metal concert last December, headlined by a band fronted by Kiev-based Russian neo-Nazi Alexey Levkin, a senior figure in the Azov movement. On Fortress Europe's Facebook page, Bingo is described as "a key part of the Svastone family."
'Racial holy war'
Finnish band Mistreat, also decades-long veterans of Europe's neo-Nazi music scene, could well perform their song "I Hate Faggots" on Saturday — especially troubling given that Kiev's annual LGBT march is taking place the day after. Their lyrics include lines about murdering black people, proclaiming "the swastika will fly again" and praising the assassin of Martin Luther King Jr.
Evil Barber, a Ukrainian band formed in 2014, doesn't have as long a history as some of its peers. But some band members used to be in Tsyrulnia, a group who over almost two decades released albums like "Six Million Soaps" and "Thor Against Torah," and songs asking "why Jews walk so free and easy."
But Fortress Europe's headliner is an American band called Blue Eyed Devils, apparently reuniting for the concert after more than a decade of inactivity. ("Come and be a witness to the exclusive reunion of Blue Eyed Devils at the Fortress Europe festival," the concert's website urges).
Even long after its apparent break-up in the 2000s, Blue Eyed Devils still has a reputation as one of the most openly violent bands on the global neo-Nazi scene, right down to its oft-copied logo of a man pointing a gun out of a Celtic cross. The band's lyrics praise figures like Adolf Eichmann, one of the key architects of the Holocaust, and openly urge mass murder of Jews, African Americans and others.
They've also done more than just perform. Wade Page, a former member of Blue Eyed Devils, was the perpetrator of a notorious hate crime in 2012, killing six people at a Sikh temple in Wisconsin before taking his own life. A former friend of the shooter told journalists at the time that Page would often talk of a "racial holy war."
It is no accident that the messages of such bands are unambiguous. "It's not designed to be subtle," says Bethan Johnson, a researcher who specializes in far-right music scenes for the Centre for the Analysis of the Radical Right.
Johnson, a doctoral candidate at the University of Cambridge, says she sees a "huge difference" between the Fortress Europe concert and similar neo-Nazi events across Europe, especially in Germany. While the largest country in the European Union is home to some of the largest neo-Nazi events on the Continent — one event in 2017 in the state of Thuringia drew nearly 6,000 people — they don't operate as openly as Fortress Europe, explains Johnson.
Local and regional authorities in Germany, says Johnson, can and do intervene to remove permits or otherwise make it difficult for neo-Nazi concerts to take place. She notes that the 2017 event only drew 800 people a year later because of political pressure. The result, she says, is that the neo-Nazi music scene has had to become "more underground" and more secretive.
This is why Johnson finds the openness of Kiev's Fortress Europe peculiar: The venue has been known months ahead of time; the ticket sales are public; and the event's existence has merited little to no attention from the government or local media. She adds that having phone numbers advertised on the Fortress Europe website isn't something she's used to seeing.
Even so, Fortress Europe's organizers aren't necessarily forthcoming about everything.
In response to emailed questions from Haaretz, a spokesperson for Svastone declined to provide information about ticket sales, including how many were sold abroad ("Private information," Haaretz was told). The spokesperson further claimed that Fortress Europe was a "charity event" that wouldn't yield a profit.
Johnson, however, notes that neo-Nazi concerts actually have tremendous revenue-earning potential for the organizers.
"There's a huge amount of money to be made," she says, adding that some neo-Nazi groups in Germany have managed to earn enough money to buy small parcels of land to host future events. In other words, they will take place on private property, where local and regional governments have limited ability to intervene.
Fortress Europe's organizers don't seem too worried about scrutiny. When asked whether their concert was a gathering for neo-Nazis and extremists, the Svastone spokesperson didn't confirm or deny it. Instead, he said that "art is a form of public consciousness," adding: "This festival is a cultural and artistic event through which its participants and spectators learn and recreate the world through their feelings and experiences."
Wannabe parliamentarian
Ukrainians are scheduled to go to the polls in new parliamentary elections next month, but the far right has little chance of success at the ballot box.
Polls suggest that even combined into a "united nationalist bloc" comprising Azov's National Corps Party (a "nationalist hate group" according to a recent U.S. State Department report), Svoboda, Right Sector and others, the far right likely won't reach the 5 percent threshold needed to get into parliament (although it could still win a small number of single-member districts). However, in the unlikely event it does pass the threshold, a neo-Nazi concert organizer may well become a parliamentarian: Bilodub, affiliated with Right Sector, is number 18 on the united bloc's slate — enough to land a parliamentary seat if it gets 6 or 7 percent of the vote.
But even if he doesn't make it into parliament, Bilodub still appears to have enough connections with Ukraine's political mainstream to remain influential. For example, he spoke at a 2017 state-organized youth camp in Ukraine, doing so alongside a representative of Ukraine's Ministry of Youth and Sport and members of Ukrainian diaspora groups, including the spouse of a Ukrainian cabinet minister.
Parliamentary representation or not, Ukraine's far right isn't slowing down: Fortress Europe won't even be the last neo-Nazi concert in Kiev this year. Last month, Militant Zone — a label linked to Ukraine's ambitious Azov movement — announced December dates for the 2019 iteration of its annual Asgardsrei festival. It promises to announce the lineup by the end of June.
"Start planning your trip," organizers urge on their website. "This year's lineup is going to be legendary."
ICYMI
The Artist Who Survived Auschwitz Thought Israel Was 'Worse Than the Concentration Camp'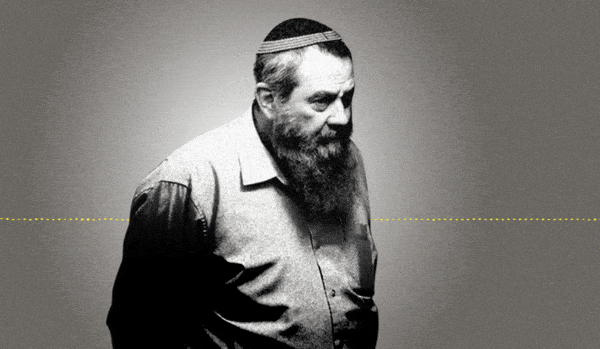 Jewish Law Above All: Recordings Reveal Far-right MK's Plan to Turn Israel Into Theocracy
Why I'm Turning My Back on My Jewish Identity
Down and Out: Why These New Immigrants Ended Up Leaving Israel
The Reality Behind 'The White Lotus' Sex Work Fantasy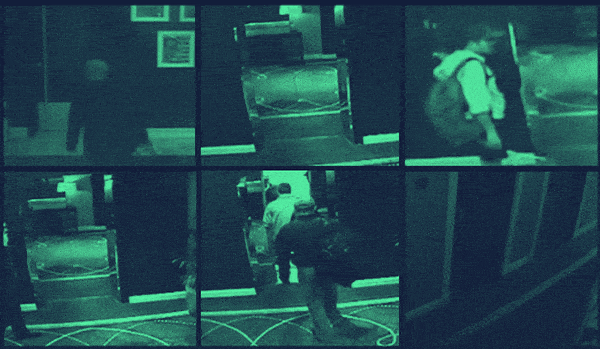 This 'Dystopian' Cyber Firm Could Have Saved Mossad Assassins From Exposure