Analysis |
European Parliament Election: With Brexit Looming, Far-right Alliance Sells Voters Illusions
But assuming opportunist, nationalist parties don't become the majority, a loud opposition of Farage, Le Pen and the like isn't necessarily bad for Europe
Workers adjust a European flag outside the EU Parliament ahead of the EU elections in Brussels, Belgium, May 22, 2019
Credit: \ YVES HERMAN/ REUTERS
One of the parties expected to do very well in the European Parliament election, perhaps becoming its biggest British party after the vote, doesn't even want to be in it.
Appealing to voters disheartened by British Conservatives, the Brexit Party, founded only four months ago, is leading the polls in the United Kingdom ahead of Thursday and Sunday's elections.
Expected to win around 30 percent of U.K. votes, its message is very simple: Leave Europe now! It wants the Brexit that British voters chose in a referendum three years ago to be carried out immediately, even if that means not waiting around for an orderly separation agreement with the European Union.
The party's leader, Nigel Farage, led in 2016 the U.K. Independence Party (UKIP), which put Brexit firmly on the nation's public agenda. Totally aware of the irony of running for a job he doesn't want to exist — a British member of the European Parliament — he keeps on pushing his message that both Europe and Britain's political institutions have failed by not enacting Brexit and betrayed the people, no less.
>> Read more: Jewish leaders slam Polish PM for saying restitution would be victory for Hitler ■ Le Pen's party insists it's fighting anti-Semitism, just never mind the anti-Semitism | Analysis
However, Europe's sense of irony goes far beyond Farage and the U.K.: Parties on the populist right, who claim "Europe is broken" and the EU institutions are only serving a small, detached elite instead of its member states and their citizens, seem to be much better coordinated than the long-running European establishment.
This week's election is supposed to be their moment; the dawning of the era of chauvinistic nationalists like Italy's Matteo Salvini and Hungary's Viktor Orbán, who are speaking of an alliance to protect Christian Europe from the hordes of Muslim migrants.
But that unity is largely an illusion. Orbán won't work with France's leading far-right party, Marine Le Pen's National Rally (formerly known as National Front). He doesn't believe it can gain power and wants to work only with the real power brokers. Poland's ruling nationalists won't join Salvini's front because it is too cozy with Russia's Vladimir Putin, and for Polish nationalists Russia is always the biggest threat.
Nationalist parties are too busy with their narrow view of national interests to be able to form real alliances. What they share is not an ideology or a common goal, but a method. Calls to bring down the establishment get the votes of resentful and angry citizens, and there couldn't be an easier target than the faceless elitist bureaucrats at the EU's headquarters in Brussels, who, they claim, want to impose godless multiculturalism and keep Europe's gates wide open for migrants.
That's an illusion as well. The EU and its institutions are nowhere near as powerful as it seems. The European election may be the world's second-largest exercise in democracy — after India's general election that took place last week — encompassing half a billion voters. But the European Parliament is relatively weak. The real decisions are made by the Council of the European Union and by elected leaders of member states, while the European Commission holds the executive power.
Anyway, the EU may have wide powers to impose regulations in financial and social matters, but it can't replace national governments. Its foreign service is a joke and it has no true joint foreign or defense policy. Convenient as the illusion may be for the populists who need their bogeymen, even they are not calling for an end to the EU, or more Brexits, because they know it will bring economic damage and they want to continue enjoying EU funds.
The original vision for the European Union, in its earlier versions as first the European Steel and Coal Community and then the European Economic Community, was to learn the lessons of two world wars that tore apart the Continent and create a new Europe of cooperation and mutual benefit.
By that standard, the EU has been a resounding success. Europe has known more than seven decades of peace and prosperity, and the EU was the main platform that allowed Europe to peacefully transition from the Cold War, with most of the formerly communist countries joining its ranks.
But peace, prosperity and, above all, consensus are no longer sufficient motives for the new generation of Euro-populist politicians and a generation of voters who didn't experience fascism and war, and are beginning to forget the failure of communism as well.
Europe's leaders have also forgotten that a consensus between political and global elites isn't enough, and that Europe is still made of nations with tribal feelings and fears, which, even when not justified, are still very real.
Europeans, particularly those who don't feel they have gained from being part of a global economy, take prosperity for granted — which is why it's so easy to spook them with dark visions of bankers and bureaucrats on the one side and Muslim terrorist-migrants on the other, who will bring their world toppling down.
There is an inherent hypocrisy to this new wave of European populism. Its leaders claim to speak in the name of the national everyman, but they themselves are all members of elites — from France's Le Pen, born to a wealthy political dynasty, to Orbán, once the poster boy of the new post-communist liberalism. They are opportunists, just like Israeli Prime Minister Benjamin Netanyahu, the son of an elitist professor, and U.S. President Donald Trump, the son of a millionaire, who are harnessing blue-collar resentment to stay in power but offering nothing but nationalist platitudes.
The European establishment, like the Israeli left and the Democratic Party in the United States, must pay the price for procrastination in updating their vision until it became irrelevant to so many voters.
If the polls are anything to go by, the populist parties will do well in these elections but won't become the majority. They will be a loud and obstructionist minority, trying to disrupt the comfortable consensus — which is not necessarily a bad thing.
It could finally motivate the moderate forces in Europe to reinvent the EU's vision, giving expression to national feelings and convincing citizens of member states that the union still works for them.
Who knows, they may even succeed in convincing the British that Brexit is really an unnecessary act of self-harm.
Click the alert icon to follow topics:
ICYMI
Ken Burns' Brilliant 'The U.S. and the Holocaust' Has Only One Problem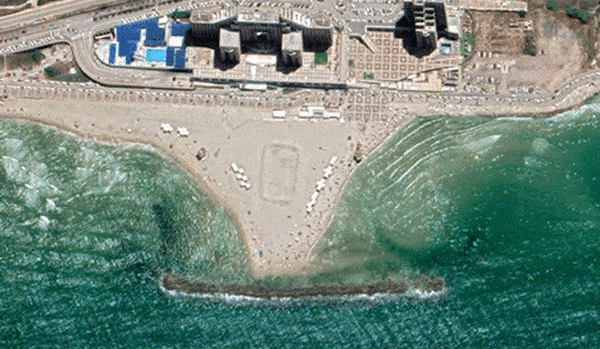 Facing Rapid Rise in Sea Levels, Israel Could Lose Large Parts of Its Coastline by 2050
Lapid to Haaretz: 'I Have Learned to Respect the Left'
The Mossad's Fateful 48 Hours Before the Yom Kippur War
As Israel Reins in Its Cyberarms Industry, an Ex-intel Officer Is Building a New Empire
How the Queen's Death Changes British Jewry's Most Distinctive Prayer