Inside the Extremist Group That Dreams of Ruling Ukraine
The Azov movement insists it is not neo-Nazi, yet its members have been captured giving Hitler salutes and being virulently anti-Semitic. A trip to the group's social center in Kiev reveals its heart of darkness
The front door of Azov's Cossack House in Kiev, Ukraine. The text above the door says: "Let's restore the greatness of our ancestors."
Credit: Michael Colborne
KIEV – You can find it just off Maidan Nezalezhnosti, the city's main square. A former hotel, three stories high, its thick metal front door emblazoned with a symbol the occupants continue to deny is the one used by several Waffen SS divisions and U.S. white supremacist terror group Aryan Nations (the Wolfsangel).
It's called Cossack House, a social center for Ukraine's far-right Azov movement.
Through the cold, dark lobby is a site "to develop yourself," as the group's Facebook page declares, "a place where you can express yourself!" There's a gym, a shop that sells far-right music and clothing, an art studio and even a massage room. Upstairs, overlooking a courtyard that hosts concerts during less snowy times of year, is a literature club with a classroom and small library.
>> Read more: Ukraine's far right is growing increasingly violent. Why aren't local Jews concerned? ■ Meet the lonely Ukrainian Jew fighting his country's new fondness for Nazis
It is here where Haaretz heard firsthand from the movement's members about what they're up to, and how they like – and don't like – to be discussed.
"We have always been dissatisfied by the way Western media represent our movement," Azov's international secretary, Olena Semenyaka, tells Haaretz. "They label us as far-right, sometimes as a neo-Nazi movement," she says. "Of course that's a misconception. We are new nationalists."
But these "new nationalists" seem to act an awful lot like the old ones. They continue to form international connections with open anti-Semites and Nazi sympathizers. They promote and encourage the works of virulently anti-Semitic Nazi figures. They make Hitler salutes and "Sieg Heil" chants behind closed doors. Members even muse that some Jews would not be allowed to stay in Ukraine if they ever seized power.
Take a closer look at the Azov movement and what it has been doing – and plans to do – in Ukraine and beyond, and it becomes clear: It is much more like the Nazi-friendly, budding extremist group its PR-savvy leaders are trying to convince the world it isn't.
Hired muscle
The Azov Battalion was formed in 2014 in the wake of Russian President Vladimir Putin's forceful annexation of Crimea and invasion of eastern Ukraine with Russian-led proxy forces. With Ukraine's army lacking firepower and in tatters, Azov quickly earned a reputation as one of the most committed fighting forces on the Ukrainian side. But it also became known as a place where self-described neo-Nazis from home and abroad had been welcomed into the fold.
Almost five years on, Azov's influence in Ukraine has only grown. The original battalion is now an official Ukrainian National Guard formation. In 2016, Azov formed a political party, the National Corps, headed by Azov fighter (and former head of the neo-Nazi Patriot of Ukraine organization) Andriy Biletsky, though the party barely registers in polls. And last year, the Azov movement made waves with the introduction of the National Militia – a street force that Semenyaka described as an "affiliated paramilitary structure" in a January Facebook post.
The Azov movement, observers tell Haaretz, has benefited from its close relationship with Arsen Avakov, the country's interior minister and arguably Ukraine's second-most powerful man. He has connections with Biletsky and other Azov figures dating back to his time as regional governor in Kharkiv (Ukraine's second-largest city), when Biletsky's Patriot of Ukraine organization cooperated with the local administration, acting as muscle in business and political disputes.
When Avakov became interior minister in 2014, he also became Azov's chief political patron. Under his watch, former Patriot of Ukraine associates have found themselves in positions of power, like the current deputy minister of internal affairs, Vadym Troyan.
"Avakov resigning would solve 80 percent of the problem," says Anya Hrytsenko, a Ukrainian researcher who studies the far right. Under Avakov's protection, she says, Azov has been able to expand its operations and act with impunity. Over the past year, Azov-affiliated groups have assaulted activists, forcibly shut down drug rehabilitation clinics and violently ejected Roma (or "Gypsy scum," as they called them) from camps.
But at Cossack House, this isn't the image Azov wants to paint of itself. Semenyaka describes the movement as trying to build "a state within the state," providing a number of services to people in a country where, plagued by poverty and a still-hot war with Russia, the government isn't always able to step in.
So Azov tries to do it all. It publishes a monthly newspaper, runs children's camps (some with Ukrainian state help), provides services for veterans and generally does everything it can to show Ukrainians that it is a force for good.
"It's a way to overcome this psychological resistance to nationalist, far-right ideas" in Ukrainian society, says Semenyaka.
But it's more than that, say some observers. "Azov is trying to monopolize the whole nationalist field," says Volodymyr Ishchenko, a sociologist and lecturer at Kiev Polytechnic Institute.
"They're building an all-inclusive infrastructure, like in the 1920s and '30s," he adds, referencing the rise of the Nazis in Germany.
That's exactly the image Azov doesn't want to project. Semenyaka rejects any suggestion that Azov has any Nazi-sympathetic leanings or that its growing movement is a threat to Ukraine's minorities, including Jews.
Serhiy Zaikovsky, an Azov member and literature club organizer whom Haaretz met alongside Semenyaka, says the movement even has Jewish members. Yet his literature club features slick little postcards for sale, branded in the club's black-and-red color scheme (Ukrainian nationalist colors), bearing the names and stylized portraits of authors and figures Azov thinks Ukrainians – especially young Ukrainians – should know more about.
For example, there's Corneliu Codreanu, leader of the fascist Iron Guard in Romania – whom one historian dubbed "an obsessive anti-Semite" who instigated pogroms across Romania in the '30s. Pierre Drieu La Rochelle, a French fascist and Vichy collaborator, is there alongside Léon Degrelle, a Belgian Nazi collaborator who escaped the Allies and stayed active in neo-Nazi circles in Franco's Spain.
"These are fascist icons," Prof. Matthew Feldman, director of the Centre for the Analysis of the Radical Right, tells Haaretz. "If those drawing upon these figures wish to argue they are not Nazi sympathizers, then they ought not to sympathize with outright Nazis. It makes those claims look ridiculous," adds Feldman, a specialist on fascist ideology and the far right in Europe.
Questionable friends
Azov has made some questionable friends abroad as well. In one of a number of international trips this spring, Semenyaka herself is scheduled to appear in March at the far-right Scandza Forum in Sweden alongside figures like Mark Collett, a former activist for the neo-Nazi British National Party who once described himself on video as a "Nazi sympathizer." He has also taken to YouTube to argue that there's a Jewish conspiracy to get non-Jewish white men addicted to pornography.
A week after the Scandza Forum, Semenyaka is scheduled to speak alongside American psychologist Kevin MacDonald, who has described anti-Semitism as a "rational" response to Judaism. The Southern Poverty Law Center has called him "the neo-Nazi movement's favorite academic."
But these kinds of connections aren't new for Azov. American white nationalist Greg Johnson spoke at an Azov conference in Kiev last October and will also be at the Scandza Forum. Back in 2014, he said that "white nationalism is inescapably anti-Semitic." Hendrik Möbus, founder of the neo-Nazi band Absurd, spoke at another Azov event in December, while Fródi Midjord has also spoken at an Azov conference. Midjord is also a key organizer of the Scandza Forum.
Semenyaka herself is appearing at an event this weekend just outside of Dresden – around the time of year neo-Nazis regularly commemorate victims of the February 1945 bombings there – hosted by Germany's ultranationalist National Democratic Party of Germany, alongside a concert by a German neo-Nazi band.
Even though these friendships and connections are public knowledge, Semenyaka rejects accusations of neo-Nazism, and even argues that instances of Azov members – including herself – giving Hitler salutes and being pictured with neo-Nazi imagery aren't what they seem.
She says the use of what she calls "radical imagery" in the early stages of the 2014 war was merely "trolling," hitting back at Russia in response to messages from Russian propaganda organs about all Ukrainians and their government being Nazis.
This isn't around much anymore, claims Semenyaka. The use of neo-Nazi or far-right imagery "vanished quite quickly, because when you have a chance to create history yourself, you cannot be just like a bad caricature," she says.
But at an Azov-affiliated neo-Nazi concert in Kiev in December – organized by the Militant Zone label that has its brick-and-mortar store in Azov's Cossack House – the neo-Nazi imagery, caricature or not, was on open display. Haaretz found multiple pictures and videos online of fans giving Hitler salutes and shouting "Sieg Heil" at the concert, Many were also wearing clothes emblazoned with far-right imagery, including swastikas.
The concert featured neo-Nazi bands from across Eastern and Western Europe, including Der Stürmer – whose songs include "Dawning Israel's Perdition" and "Piles of Pigheads in the Synagogue." It also featured a Russian-Ukrainian band headed by Alexey Lyovkin, a Russian neo-Nazi who came to Ukraine to fight for Azov in 2014.
"Ukraine is now the only place where ultra-right forces have the opportunity to get together," Lyovkin confidently told an Italian journalist in January 2018. "I think our movement can change the future of Europe."
Blaming Israel
The Azov movement's representatives also sing a different tune to their friends than to foreign journalists. Last year, Semenyaka gave an interview to the Nordic Resistance Movement – a neo-Nazi movement now banned in Finland – in which she said Israel was responsible for the refugee influx in Europe and lamented that "having had a minority of Jews involved within our nationalist political sphere has damaged our reputation." She also said that if Azov ever came to power, Jews with ties to international capital "would not be allowed to stay" in Ukraine.
But there's no chance of Azov gaining power legitimately anytime soon. National Corps leader Biletsky announced in late January he won't be running in the presidential election at the end of March; polls suggest he would have been lucky to get much more than 1 percent if he'd stayed in the race. The parliamentary election is in October and the National Corps, despite pledging to focus its energies on that particular race, is unlikely to get near the 5 percent threshold required to gain representation.
This doesn't seem to worry Azov. Semenyaka tells Haaretz it's OK that this year's elections won't see the National Corps get remotely close to sweeping into power. "Our participation in elections is aimed at increasing our recognizability in society," she explains.
But would Azov even need to do well in an election to gain control? There's not about to be dramatic Azov-led coup d'état in Ukraine (even the most critical observers of the country's far right aren't convinced the movement has the resources to make it happen anytime soon). Still, it hasn't prevented Azov's leading lights from talking a good game to their friends or hiding their ambitions – realistic or not – to take over Ukraine bit by bit.
"We are on the march to power," Semenyaka bragged to the neo-Nazi Nordic Resistance Movement last year. "And we will either have to get there by parliament or by other means."
Correction: The article was amended on 18/3/19 to remove a reference to Frodi Midjord as a former member of the Swedish National Socialist Front and to correct the number of Azov conference he has addressed.
Click the alert icon to follow topics:
SUBSCRIBERS JOIN THE CONVERSATION FASTER
Automatic approval of subscriber comments.

NOW: 40% OFF
ICYMI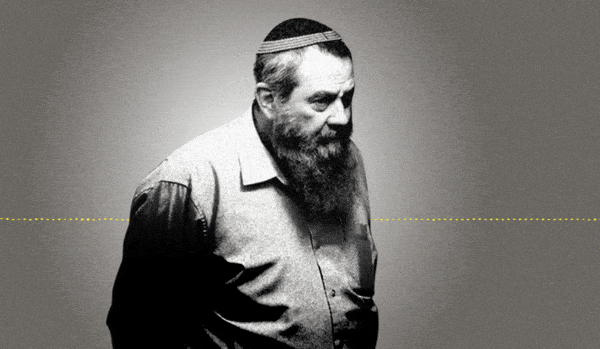 Jewish Law Above All: Recordings Reveal Far-right MK's Plan to Turn Israel Into Theocracy
Why I'm Turning My Back on My Jewish Identity
Down and Out: Why These New Immigrants Ended Up Leaving Israel
The Reality Behind 'The White Lotus' Sex Work Fantasy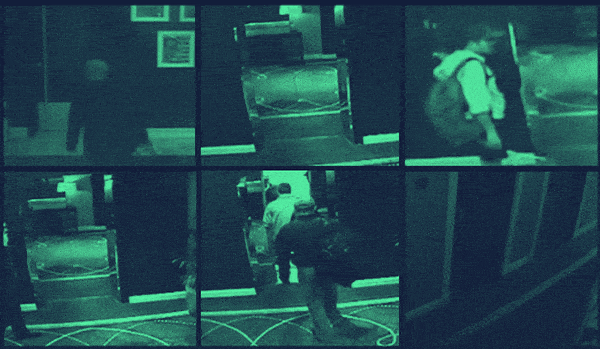 This 'Dystopian' Cyber Firm Could Have Saved Mossad Assassins From Exposure
Comeback Kid: How Netanyahu Took Back Power After 18 Months in Exile