With Orban and Soros, Hungary's Jews Trapped Between pro-Israel and anti-Semitic Politics
The Hungarian government is spending heavily on the Jewish community and Budapest's Jews walk the streets without fear. So why is Benjamin Netanyahu's alliance with their own prime minister 'making Hungarian Jews shiver'? The second of three special reports
Prime Minister Benjamin Netanyahu, right, with Hungarian counterpart Viktor Orbán in Budapest, Hungary, July 18, 2017.
Credit: Balazs Mohai/AP
BUDAPEST – It's impossible to walk through central Budapest and not get the impression that Hungary's capital is undergoing a Jewish renaissance: A Jewish cultural festival advertised on billboards and buses; queues outside the massive Dohány Street Synagogue, the largest in Europe; and Jewish-themed restaurants in District VII (some even kosher). On the streets, you bump into academics from around the world taking part in summer schools on Jewish history, American-Jewish tourists rediscovering their roots and a lot of Israelis looking to make real-estate investments.
>> Part I: Orbán Is Coming to Israel to Meet His Soulmate Netanyahu. Here's How He's Taking Down Hungary's Democracy
Recent research claims that some 160,000 "self-identifying" Jews live in Hungary today, a much higher number than was previously thought – making Budapest potentially the largest Jewish community between Paris and Moscow.
But most of the Jews don't belong to one of the synagogues or communal organizations. And it seems that a lot of the façade of the "Jewish revival" in Budapest is a concerted effort by the government of Prime Minister Viktor Orbán – arriving on his first official visit to Israel on Wednesday – to portray the new Hungary as Jew-friendly.
>> Part II: With Orbán and Soros, Hungary's Jews Trapped Between Pro-Israel and Anti-Semitic Politics
This has come in the form of major government grants, such as $14.5 million for the renovation of the magnificent, 19th-century Rumbach Street Synagogue in Pest and $2.5 million for the Salgotarjani Street Jewish Cemetery.
Orbán has been prepared to face up to his critics when burnishing his philo-Semitic credentials. The soccer-mad premier's government has, controversially, been spending vast sums on new stadiums throughout the country. In October 2016, he attended the opening of the new MTK Budapest stadium. Despite the hostility of the local supporters to him and his right-wing, conservative Fidesz party, and the loud booing, he spoke at length about the historic club's Jewish roots.
The stadium will host the opening ceremony of the 2019 European Maccabi Games, which the Orbán government is making a big fuss about.
How sincere is Orbán's philo-Semitism? It's impossible to say for sure, but just like other populist politicians in Europe, he is very sensitive to charges of anti-Semitism.
Deep disagreement
"Historically, the entire political right in Hungary was tainted by anti-Semitism," explains Péter Krekó, director of the Political Capital Institute, a think tank in Budapest. "During Orbán's first term, the international press criticized him for having alliances with anti-Semitic parties. He understood that the label of anti-Semitism can be deadly for a politician in the European Union."
But Orbán's polices have also created, in central Budapest, one of the most visible signs of deep disagreement between a Jewish community and the state. On the southern side of Liberty Square stands a lurid statue of the Archangel Gabriel, fending off an eagle's talons. The spectacle symbolizes the suffering of the Hungarian nation at the hands of Nazi Germany in World War II. However, the local Jewish community has criticized it for glossing over the fact that over 500,000 Hungarian Jews were murdered in the Holocaust, some at the hands of Hungarian fascists and others in Auschwitz, where they were deported with Hungarian collaboration.
Shortly after the statue was erected in 2014, to mark 70 years since what the Hungarian government (and the constitution amended by Fidesz) describes as Hungary's "occupation" by Germany, a second monument was erected by private citizens across the road. Strands of barbed-wire, old shoes and suitcases, and photographs of murdered Hungarian-Jews, along with their stories, were attached to the metal railings, commemorating the full story of Hungary during WWII.
Four years on, the two monuments to different narratives of Hungary's recent past still stand opposite each other. The leadership of the Jewish community cut off all formal relations with the government for over six months in 2014, in protest that they were not even consulted over the commemoration events.
Until nearly three years ago, the main problem Hungary's Jews had with the Orbán government was its insistence on glorifying the Nazi-allied Miklós Horthy regime and minimizing the role Hungarians played in the extermination of half the country's Jewish population.
The House of Terror, a museum dedicated to Hungarian suffering under Nazi and then communist rule, was inaugurated under Orbán's first government in 2002. It has remained an open wound ever since, for what many Jews believe is its trivialization of the Holocaust in Hungary.
But from October 2015, when Orbán personally cast the Hungarian-born American financier and Holocaust survivor George Soros as a national hate-figure, accusing him of funding those who "support everything that weakens the nation-state" and "the European human rights activism that encourages the refugees" to reach Europe, the tension acquired a more immediate nature.
'Hordes of immigrants'
For over three years, the Orbán government has been running a political campaign warning of hordes of Muslim immigrants about to descend on Europe. The face of that campaign is an elderly Jewish financier, and the terms used to describe him could have been lifted directly from the "Protocols of the Elders of Zion."
As the Jewish leadership in Budapest condemned the campaign repeatedly and demanded that the government remove the thousands of posters portraying Soros as a vulture-beaked predator, it appealed to the local Israeli Embassy for support last July. After receiving the green light from top-level officials at the Foreign Ministry in Jerusalem, Ambassador Yossi Amrani issued a statement in support of the community.
The next day, though, he was slapped down by Prime Minister Benjamin Netanyahu – a longtime ideological ally of Orbán – who ordered that Amrani's statement be retracted and the ministry issue a clarification. This stated that it was "in no way meant to delegitimize criticism of George Soros, who continuously undermines Israel's democratically elected governments by funding organizations that defame the Jewish state and seek to deny it the right to defend itself."
Netanyahu's intervention has left the Hungarian-Jewish community reeling. And a year on, many of them still haven't forgiven him. For the first time ever, an Israeli prime minister had sided with a foreign political leader against the local Jewish community. In nearly every meeting with Jews in Budapest in recent days, they are still angry. To them, it is clear the anti-Soros campaign was barely concealed anti-Semitism.
"I don't agree with Soros on everything, like his positions on Israel, but the campaign was blatantly anti-Semitic," says Eszter Fabriczki, a PhD student at the Central European University. "The large nose, the Jewish stereotypes. The urban legends that are deeply embedded in Hungarian society. If you say 'Soros is bringing in the immigrants,' that means the Jews are doing it."
'Two dictators'
"In today's Europe, anti-Semitism makes you seem on the fringe," says Bruno Bitter, an internet entrepreneur. "Orbán can't dominate European politics with that image. He needs Bibi [Netanyahu] as his fig leaf."
"Netanyahu and Orbán are two dictators," adds Eve Rakoczy, a pensioner and lay leader at the Sim Shalom Reform congregation. "I feel mainly rage toward them. The government here is inciting hatred toward migrants and Roma, and Netanyahu is helping them," she says.
In most countries, Jews are encouraged when the local political leadership has good relations with Israel. But the majority of Hungarian Jews are liberals and are deeply critical of both Netanyahu and Orbán.
"I don't feel any excitement by Orbán flying to Israel," says sociologist Daniel Vince. "I define myself first of all as a human being and totally reject the way this government has made the asylum seekers enemies. It's true that we don't feel open anti-Semitism on the streets, but I can't agree with hatred when it's targeted against any minority, even if not the Jews. So, for now it's not in the government's interest to be seen as being openly anti-Semitic. But Orbán talks of defending Christian culture – I know what that means," he adds.
Cognitive dissonance
Rabbi Ariel Pollak splits his time between his hometown of Budapest and his studies in Berlin and Jerusalem. "Here in Hungary, and in Berlin, I feel at home in a liberal Jewish community. But here, like in Israel, it's frustration – because I know the wider society is different. Israel in recent years has become so much like Hungary, with all the xenophobia.
"For most Jews here," he continues, "the Jewish identity is inseparable from humanism and liberalism. They love Israel, and when they see Orbán and Bibi hugging it creates a cognitive dissonance. By shaking the hand of the man who orchestrated the anti-Soros poster, which was a perfect anti-Semitic cliché, Netanyahu is making all the Jews here shiver."
Adam Schönberger is director of Marom Budapest, a Jewish organization focusing on young adults who haven't found a place in one of the organized communities. "When Netanyahu came here last year and didn't condemn the Soros campaign, it was counter to the entire Jewish community," he says. "People felt betrayed. Zionists as well. I am a Zionist, and to me that means Israel should be a better country and an exemplary society. All this makes you ask, What is Zionism?"
Marom founded the Aurora center in Budapest's run-down District VIII, where it holds Jewish events and alternative prayers. It also serves as a hub for civil society NGOs working for immigrant and Roma rights, and for independent media organizations. Last year, the local authorities closed it for four months after a tiny amount of marijuana was found on an individual during a police raid. This week, the local media reported it is to be shut down again, though Schönberger has yet to be formally notified.
"It's a powerful argument that Orbán and Netanyahu being so close helps the Jews," he concedes. "But it's incorrect. This is a state-sponsored campaign against a Jewish billionaire that recalls exactly the old anti-Semitism."
But even the Jews who are most critical of Orbán, and Netanyahu, admit that in recent years open anti-Semitism and anti-Jewish incidents are on the wane.
"Anti-Semitism here is not about individual incidents. The government cracks down on them, because they are inconvenient politically," says Fabriczki. "But it's in the atmosphere, and the anti-Soros campaign creates an anti-Semitic atmosphere."
The Orbán government's spokesperson, Dr. Zoltán Kovács, strenuously denies that his prime minister needs Netanyahu as a fig leaf. "This is the first Hungarian government to commemorate the Jewish losses in World War Two. Our government introduced Holocaust education in schools," he counters.
In a recent poll, he insists, only 2 percent of Hungarians identified Soros as Jewish, so he won't apologize for the campaign. "It's not personal campaign against Soros," he asserts. "It's against what he represents – global capitalism in its worst fashion. This is not anti-Semitism, it's pure politics. The biggest challenge the European Union is facing are NGOs that are dictating policy. That is what we're fighting."
Perhaps the only corner of Jewish Hungary where you can hear satisfaction expressed at the close Orbán-Netanyahu relationship is within the small local Chabad community.
Under Orbán, Chabad has been the recipient of lavish government funding, which has, among other things, allowed it to acquire and refurbish the magnificent Óbuda Synagogue (which was used as a television studio during communist times). Chabad leader Rabbi Slomó Köves has become the most influential rabbi in Hungary and will be accompanying Orbán on his visit this week. After Netanyahu, he has become Orbán's most prominent Jewish defender.
'Unprecedented flourishing'
"Even during the times of the Torah, Jews were dissatisfied with the leadership and complained about Moshe Rabbeinu," sighs a member of the Chabad community. "They were against the communists and now they miss them. The truth is, there is an unprecedented flourishing of the Jewish community here now and of the Israel-Hungary relationship. And it's thanks to leaders like Orbán and Netanyahu. So Jews call them 'two dictators' – so what? Every powerful politician has detractors."
Köves has a philosophical defense of the Jewish alliance with nationalist politicians like Orbán. Across Europe, he says, "the historical memory of the Holocaust is dimming and there is a general crisis in European identity. The alliance between European Jews and the liberal establishment needs these accusations of anti-Semitism to sustain it. That's an easy accusation to make against Hungary, because historically Hungarian nationalists were anti-Semitic. But today's Hungarian nationalism is different: It can remove the anti-Semitism and recognize that we, both as Jews and Israelis, have common interests."
A role model for Hungary
The Chabad rabbi adds that, personally, he doesn't like the anti-Soros campaign. "It's ugly and primitive, with hints of conspiracy theories. Soros doesn't really finance the migrants. But that doesn't mean that every conspiracy theory has to be anti-Semitic. Soros doesn't represent Jews for Hungarians. He represents capitalism and the lack of national values."
But Köves disagrees with the local Jewish leadership's protests against the Soros campaign and other government policies. "They think protest is the most important tool against anti-Semitism. But that's only to assuage their conscience," he says. "What's much more important is to see how Orbán hosted Netanyahu last year; how he said in his radio broadcast that Israel is a role model for Hungary. That has a huge influence on Hungarians and, gradually, that is what is shrinking anti-Semitism.
"For example," he adds, "you can't find anti-Semitic or anti-Israel reports in the right-wing media here anymore. And believe me, for the Hungarians, Jews and Israel are the same thing."
While few Hungarian Jews share Köves' political views, some wonder if there might not be something to them. "Personally, as a Jew I hate the racism against immigrants and Muslims," says Bitter. "But when I go to Belgium, I see soldiers with machine guns on guard outside synagogues and Jewish schools. We don't need that here, and I'm glad we don't."
But do the Jews of Hungary have a guarantee that the hatred and racism won't be directed back at them one day? Can they forsake their liberal values and accept Orbán's embrace? Can they risk spurning it?
Péter Feldmájer, a lawyer and former chairman of the Jewish community council, believes they must not reject Orbán. "The overwhelming majority of Hungarian Jews hate this government," he agrees. "But I believe it's in the interest of the Jews to promote relations between the national government and Israel. There is no connection between the Soros campaign and the Jews. We have so many problems with the Orbán government – especially the terrible way they look at history. But the Soros campaign is just political."
But even if it is just politics, many Jews refuse to accept it. András Léderer, advocacy officer for the Hungarian Helsinki Committee NGO, is one of many Budapest Jews who felt the migrant crisis that began in September 2015 – when hundreds of thousands of refugees crossed though Hungary en route to Germany – was their personal Jewish awakening. Like other activists, he rushed to Keleti railway station to try to help, and has been involved in activism for refugees' rights ever since.
"My family were also refugees. All Holocaust survivors," says Léderer. "They managed to escape and returned to Hungary. The Jews came back despite the Holocaust, despite Horthy, despite the communists; we should fight for Hungary's future. We are responsible."
"It's true that Jews aren't personally afraid for their safety right now and anti-Semitism isn't an issue. But the hate campaign against the migrants and Soros is an anti-Semitic tool," he adds. "This is the tool that was used against Jews for so many years here in Hungary. It is so effective and powerful because it was used so much over our history. Now it is being used against other targets – the LGBT [community], Muslims, migrants, liberals. Not against Jews. But you can't control the hatred once you've unleashed it. What happens when you need new enemies? We have a responsibility to fight it," Léderer concludes.
Click the alert icon to follow topics:
SUBSCRIBERS JOIN THE CONVERSATION FASTER
Automatic approval of subscriber comments.

NOW: 40% OFF
ICYMI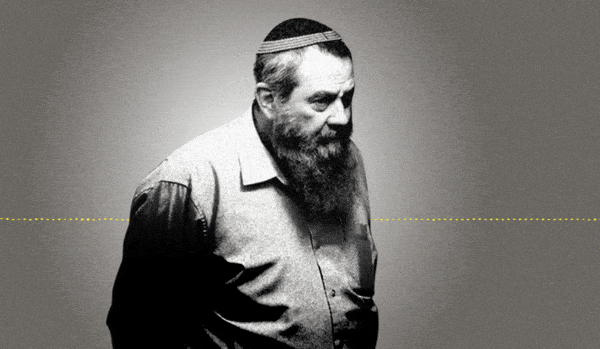 Jewish Law Above All: Recordings Reveal Far-right MK's Plan to Turn Israel Into Theocracy
Why I'm Turning My Back on My Jewish Identity
Down and Out: Why These New Immigrants Ended Up Leaving Israel
The Reality Behind 'The White Lotus' Sex Work Fantasy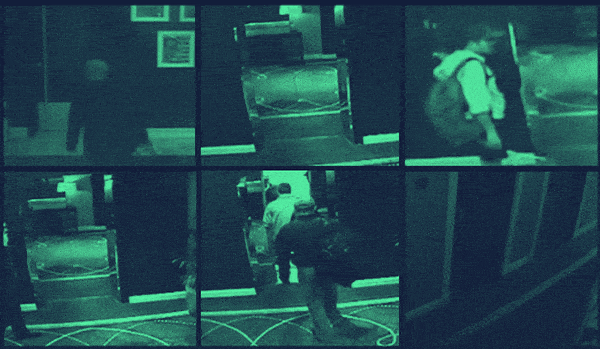 This 'Dystopian' Cyber Firm Could Have Saved Mossad Assassins From Exposure
Comeback Kid: How Netanyahu Took Back Power After 18 Months in Exile