Home Truths About Holocaust Turn Popular Lithuanian Writer Into Public Enemy No.1
Author Ruta Vanagaite was the toast of Vilnius – until she wrote a book about her country's involvement in the Nazi killing machine and cast doubts on a national hero. Now she says she's scared to leave her own home without pepper spray
Lithuanian author Ruta Vanagaite. The authorities "will try to silence a person for telling the truth about Holocaust history, with or without criminal charges," she says.
Credit: Courtesy of Ruta Vanagaite
Lithuanian writer Ruta Vanagaite has a message for those upset by the Polish bill that criminalizes linking the Polish nation to Nazi atrocities in the Holocaust: No law is needed to punish those who dare to challenge nationalist narratives in Eastern Europe and the whitewashing of the darker corners of their country's history during World War II and its aftermath.
She should know.
"Terrible consequences can be applied if the authorities want it to happen," Vanagaite, 63, told Haaretz during her visit to Israel this week. "They will try to silence a person for telling the truth about Holocaust history, with or without criminal charges. Everybody has something to lose. Look at me: I thought I was a free person with nothing to lose – a best-selling writer with a big readership. And today I am afraid to go in the street."
For the last few months, Vanagaite says, her livelihood and hard-won professional reputation have been battered and her personal safety threatened in the homeland where she was once celebrated as a widely read author. She describes a month in which she has been living like a prisoner in her own home, rarely venturing outdoors. When she did step outside, she was never alone, afraid of being confronted on the street, called "Putin's bitch" or accused of being a Jewish or Russian agent at best, or physically attacked at worst. To try and calm her fears, she bought pepper spray for those outdoor sorties.
All five of her best sellers were removed from Lithuanian stores by her publisher, which said the thousands of copies of her books would also be destroyed.
Vanagaite's sins were twofold: The immediate controversy involves a remark she made to a journalist, challenging accepted historic details about a legendary symbol of Lithuania's resistance against brutal oppression by the Soviet Union in the 1940s. But in the background, she believes, is the deep discomfort of Lithuanians – particularly those of her generation and older – with a book she published in 2016, "Our People: Travels With the Enemy."
That book, just published in Hebrew, recounts the non-Jewish Vanagaite's research and travels in her homeland with Nazi-hunter Efraim Zuroff, director of the Simon Wiesenthal Center's Israel office, confronting the ways in which Lithuanians were an integral part of the Nazi killing machine.
It is a history that she, like many Lithuanians, had been unaware of and was appalled to discover later in life. Together, Zuroff and Vanagaite visited 40 mass-execution sites and interviewed elderly witnesses to the massacres, which made the rapid extermination of 220,000 Jewish-Lithuanian citizens within five months – 95 percent of the country's prewar Jewish population – one of the earliest and most efficient "accomplishments" of the Nazi regime.
In Lithuania, the official narrative depicts cooperation with the German program of rounding up and slaughtering Jews as the work of "degenerate" elements, Vanagaite says. But as she details in her book, backed up by documentation, the historical records show that cooperation and assistance was large-scale and facilitated by Lithuanian government workers and the military, in what Vanagaite calls the "Lithuanian bureaucracy of death."
The emotional narrative she writes about in "Our People" includes how she personally came to terms with the fact her uncle and grandfather, among others, played a role in the Nazi killing machine that led her country's Jews to their deaths.
"It was a big shock for me. Once I discovered the scope of it and that my family was part of it, I began to believe that every Lithuanian family should look into this history," Vanagaite explains. "It was important that I wrote the book on a very simple level, for a popular audience," though she stresses she relied on the work of serious historians. "I said to the average person in Lithuania: Go and look. What about the things we have at home – antique watches and antique furniture. Where did they come from? We need to ask where the gold in the teeth of our grandmothers came from. We have to ask questions – we owe it to the victims of the Holocaust."
National conversation
Her 2016 book was an unexpected best seller, being the first such book written for a nonacademic, popular audience in Lithuanian. It triggered a national conversation about the Holocaust and propelled her into the spotlight.
More than a year after "Our People" was published in Lithuania, Vanagaite was celebrating the launch of her next book, a memoir, when a journalist asked about her research on "Our People" in the KGB archives. Specifically, the reporter wanted to know what she had learned about anti-Soviet resistance leader Adolfas Ramanauskas – one of Lithuania's partisan heroes, who hid in forests for years and is slated to be honored by the Lithuanian parliament this year.
Vanagaite says she responded that while she had found no hard evidence of direct participation in atrocities against Lithuania's Jew, she had discovered that, at one point in time, the partisan hero had agreed to cooperate with Soviet agents. While it wasn't clear if he had actively assisted the KGB, she stated that Ramanauskas "was no hero" and questioned a number of the details of his legend, based on what the Russians had reported.
Today, she admits wishing she had chosen her words more cautiously. Roundly denounced and called a traitorous agent of the Russians, the Jews, or both, she soon learned that her publisher was dropping her and destroying her books. The prospects that any Lithuanian publisher would ever publish her work again were grim. Invitations to lectures stopped arriving and she was accosted on the street. The Lithuanian national archive, she learned, decided not to give permission for its photographs to be used in translated editions of "Our People."
Most unnerving, she said, was the implied threat against her by a powerful figure, Vytautas Landsbergis – Lithuania's first head of state after the country declared independence in 1990. Landsbergis, she said, wrote a scathing Op-Ed that included chilling words that she interpreted as calling for her death: "You so-called writer, you should go to the forest, find a tree, pray and condemn yourself," he wrote. Internet trolls then asked if she had gone to the forest yet, threatening to "help her along" if she hadn't gotten the message.
She feared criminal prosecution, with activists demanding that she be charged with libeling Ramanauskas. Initially told she would be interrogated by prosecutors on the matter, she was relieved to find there was not enough evidence of malicious intent on her part to mount a case. Another small victory was when her publisher, succumbing to international pressure, agreed not to destroy her confiscated books and offered to give them back to her – though, as she points out, she "has no place to put 27,000 books."
Vanagaite says her story serves as a timely reminder that the drama over the Polish legislation is part of a wider picture. From Poland to Ukraine to Lithuania, a new surge of nationalism and pride over having broken free of communism is growing. Few have patience with narratives that depict cooperation with the Nazis as anything more than a fringe phenomenon. Unlike Western countries that have been coming to terms with their wartime culpability, in Eastern Europe widespread denial of individual or institutional complicity in anti-Semitic violence against their country's Jewish citizens in the Nazi era persists.
Unhappiness with her reporting about the Holocaust, she believes, lies at the root of the fury about her Ramanauskas comment, though she admits that daring to raise questions about his image without solid documentation had been a mistake.
"Lithuanians are proud of being the most stubborn resisters of the Soviets," she explains. Their treatment at Soviet hands after the war has left deep scars and made them resistant to the idea that they were anything but victims. Lithuanians equate the Nazi and Soviet regimes, viewing the deportations of hundreds of thousands of their citizens to the Siberian Gulag as a tragedy on the scale of the Holocaust – so much so that the Soviet occupation has been officially branded a "genocide" and overshadows the Holocaust in the Lithuanian psyche. Until 2011, there was no mention of Jewish victims of the Nazis in the country's Museum of Genocide Victims. And despite the availability of testimony and evidence, Lithuania has never punished any of its citizens for Holocaust crimes.
Despite her feeling that the country she loves "is spitting me out," Vanagaite won't consider moving abroad permanently. She wants to continue to research and write about Lithuanian society and history, and for that she needs to be there. "What message would I be sending if I ran away?" she asks.
At the same time, she refuses to be silenced and says standing by her right to challenge accepted narratives about history is more important than ever. "I will talk about these things. If I don't talk, it will show people that we cannot win, that freedom of speech is a myth."
Click the alert icon to follow topics:
ICYMI
Ken Burns' Brilliant 'The U.S. and the Holocaust' Has Only One Problem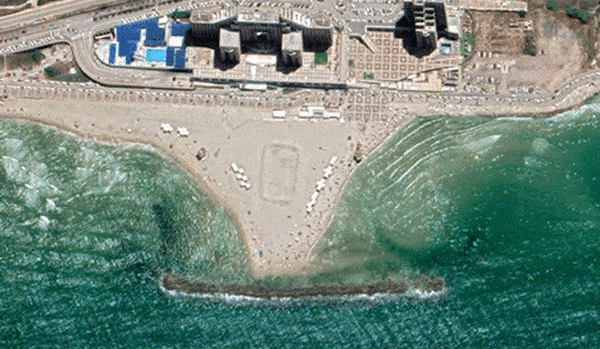 Facing Rapid Rise in Sea Levels, Israel Could Lose Large Parts of Its Coastline by 2050
As Israel Reins in Its Cyberarms Industry, an Ex-intel Officer Is Building a New Empire
How the Queen's Death Changes British Jewry's Most Distinctive Prayer
Chile Community Leaders 'Horrified' by Treatment of Israeli Envoy
Over 120 Countries, but Never Israel: Queen Elizabeth II's Unofficial Boycott