How a Bunch of Alleged Nazi Fanboys Became One of the Most Popular Parties in Slovakia
Far-right Slovakian firebrand Marian Kotleba is anything but down and out, as even local Jews admit. Will another win in the regional vote in November position him for bigger things?
Marian Kotleba, head of the extreme right People's Party-Our Slovakia party. "He's always one step ahead," says Martina Strmenova, from an anti-extremism civic group.
BANSKA BYSTRICA, Slovakia – Nestled in a valley at the foot of the Low Tatras mountains, this city of 80,000 in central Slovakia is more than just the home of far-right firebrand Marian Kotleba.
In 1940 around 10 percent of the population of Banksa Bystrica was Jewish. Most of the community worshipped on the southwest edge of town at a synagogue that backed onto a small creek, which provided water for the mikveh (ritual bath).
But by 1948 Banska Bystrica's remaining Jews formed less than 1 percent of the town's population. As more and more of the community left for Israel in the ensuing years, the local synagogue fell into disrepair, and was used as a warehouse until it was destroyed in 1983.
It's former site is now a vacant lot, with not a single plaque or monument to what once stood there.
Since 2013 the entire Banska Bystrica region has been under the governorship of Marian Kotleba, a mustachioed 40-year-old former schoolteacher who has been accused of being a neo-Nazi (he's currently suing a Slovak news site that used that term to describe him). Kotleba, head of the far-right People's Party-Our Slovakia (LSNS), was recently charged (again) with extremism – specifically, for "sympathizing with a movement aiming to suppress basic rights and freedoms," as reported by Reuters. He now faces a possible ban from politics just a few months before the country's regional elections, in November.
But not even Kotleba's opponents and harshest critics expect him to exit Slovakia's political stage anytime soon.
A Haaretz request to speak with him LSNS was declined, the party stating that they were "not interested in any interview for international media."
Wily operator
In Banska Bystrica's central square, which bears the name of the 1944 Slovak National Uprising against the Nazis that began in the city, Martina Strmenova stresses that Kotleba is a wily political operator, and has always managed to get back up after he's been counted out.
"He's always one step ahead," says Strmenova, who works with Not In Our Town, an anti-extremism civic initiative formed in 2013 after Kotleba won the regional elections.
"I can't imagine the government has Plan B or Plan C for whatever happens," she says. "But Kotleba does."
The latest charges against Kotleba and LSNS stem from an episode in March, when the party published a photo online of a check it had donated to a charity for disabled children – in the amount of 1,488 euros.
The numbers "14/88" are a well-known reference to neo-Nazism – "14" representing the number of words in a slogan coined by American white supremacist David Lane ("We must secure the existence of our people and a future for white children"), and the "88" being short for "Heil Hitler" since H is the eighth letter of the alphabet.
At the time, LSNS spokesman Milan Uhrik tried to explain it all away as a coincidence, saying they party had simply divided up 4,464 euros three ways, but Slovak police weren't convinced.
The incident in March was far from Kotleba's first foray into suspiciously Nazi-like territory or imagery.
Before becoming regional governor in 2013, Kotleba appeared in public in a black uniform modeled on the Hlinka Guard – the militia of the Nazi-sponsored Slovak State – and he was once arrested for shouting out the militia's "On Guard!" greeting at an event in 2009 honoring the anniversary of the founding of the Slovak State, whose regime was terminated in April 1945.
Under the leadership of Jozef Tiso, this client state was the first Nazi ally to agree to deport its Jews to German concentration camps. An estimated 60,000 Slovak Jews – more than 75 percent of the country's pre-war Jewish population – were murdered.
That was an era that Kotleba once described as "like living in heaven."
The regional governor and his friends may have since traded their black uniforms for matching green polo shirts, but his rise has left many minorities worried, including Slovakia's small Jewish community, which today numbers barely 5,000 in a population of 5.5 million.
"The Jewish community is concerned, but not surprised" by recent events, says Michael Szatmary, spokesman for the Central Union of Jewish Communities in Slovakia.
Anti-Semitism has always been present in Slovakia, says Szatmary, although he stresses that he personally hasn't noticed any rise in anti-Semitism along with the increasing political popularity of Kotleba, whose threatening rhetoric is directed primarily at the Roma population. At one far-right gathering in June, one of Kotleba's own MPs was even part of a group that threw stones and bottles at an Arab family near Bratislava's main train station.
But even if they're not the main targets of Kotleba's attacks, some Slovak Jews still tread carefully. In Banska Bystrica, Strmenova and her colleague Maros Chmelnik tell me about a Jewish colleague of theirs who is hesitant to be publicly active in criticizing Kotleba and his party.
"She is very careful," says Strmenova. "She didn't want to be involved in the campaign because she's scared – not for herself but for her children."
"She's writing a book about her parents surviving the Holocaust," adds Chmelnik, "but she's afraid of naming herself."
Moreover, he says, the woman's son is a physician, whose office is under the regional government run by Kotleba. She worries his practice could find itself in trouble if she's too visible when criticizing the regional governor. "That's pretty extreme already," Chmelnik notes.
Education woes
One of the factors that's helped Kotleba become one of the most popular politicians in Slovakia, argues Tomas Cizik, is the country's archaic and underfunded education system, where teachers' salaries are among the lowest in the western world.
"Our education system is 25 years old," explains Cizik, a researcher at the Center for European and North Atlantic Affairs, a think tank based in Bratislava. "It's focused on memorizing dates and items," he says, adding that official state history textbooks barely cover anything more recent than 1945.
Cizik has spent months travelling around Slovakia giving seminars to high-school students on media literacy and critical thinking, particularly in areas where Kotleba and LSNS won a higher-than-average share of the vote in 2016.
In his talks, Cizik walks students through how to properly evaluate claims on social media – where most Slovak youth get their news – and from the plethora of homegrown Breitbart-esque, InfoWars-like websites like Zem a Vek (Earth and Time) and Slobodn vysielac (Free Transmitter). Such sites, according to Ivana Smolenova, an expert on disinformation at the Prague Security Studies Institute, are among the few places in Slovak media where Kotleba can get his message out to sympathetic audiences.
For his part, Cizik's experiences have left him with a sour feeling about the national education system. In some schools, he says, teachers are trying their best to teach students about media literacy and critical thinking. In others, though, "the teachers are not interested."
"I am very pessimistic," says Cizik, adding that the school system in his country today doesn't have an answer to help young people fight back against Kotleba's catchy narrative and simplistic solutions.
There's more pessimism back in Banska Bystrica, especially with regional elections coming in November. Strmenova and Chmelnik say they aren't convinced that Slovakia's Prime Minister Robert Fico is taking the fight against extremism and the far-right seriously, particularly as Fico has even borrowed some of Kotleba's Islamophobic, anti-Roma rhetoric in the past few months.
"I'm not very positive that there will even be any ban" on Kotleba and his party, says Strmenova.
Even he and Strmenova and others are trying to convince candidates in the region to form a united front against Kotleba and to line up behind one candidate, Chmelnik seems to be resigned to seeing Marian Kotleba win a second term as regional governor, thus ending up in a position to build up even more of a base before the next parliamentary elections in 2020.
"There's no way for him to lose," he says.
Click the alert icon to follow topics:
ICYMI
Ken Burns' Brilliant 'The U.S. and the Holocaust' Has Only One Problem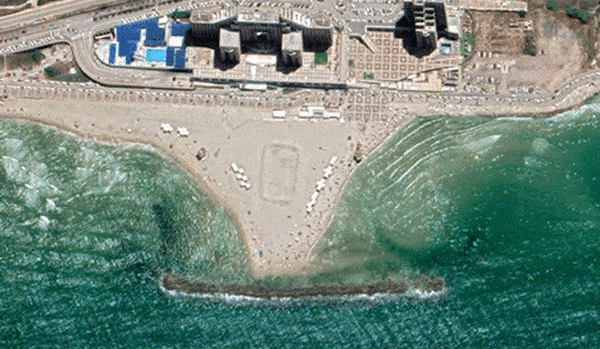 Facing Rapid Rise in Sea Levels, Israel Could Lose Large Parts of Its Coastline by 2050
Lapid to Haaretz: 'I Have Learned to Respect the Left'
The Mossad's Fateful 48 Hours Before the Yom Kippur War
As Israel Reins in Its Cyberarms Industry, an Ex-intel Officer Is Building a New Empire
How the Queen's Death Changes British Jewry's Most Distinctive Prayer