Jakob Garfinkel Survived Auschwitz by Painting Portraits of Nazi Commanders
The flattering pictures of Nazi officers were what kept him alive. Art saved his life during the war, and afterwards, too
Jakob Gorfinkel's portrait of Bergen Belsen concentration camp.
Credit: Courtesy of Jakob Gorfinkel's family
Jakob Garfinkel would never speak about what he went through during the years he was at the Auschwitz-Birkenau death camp – about how his skills as an artist, admired by the Nazis, helped him survive even as his wife and children were sent to their deaths. "Maler," (painter, in German) he answered, when he was asked what he did. Thus he sentenced himself to life.
Only after his death, in 1982, did his family start to gather the documents he left behind and the stories they could glean from his acquaintances. Now they have decided to reveal his story.
There are presumably homes in Germany where the portraits Garfinkel painted can be found. It's not certain they are displayed proudly on the walls, however. They may well be hidden in the basement or attic. Garfinkel was employed in an exceptional form of forced labor: The Nazis ordered him to paint portraits of the commanders of Auschwitz-Birkenau. They sent his works home to their wives and children, even as they murdered Garfinkel's own wife and children.
"He would paint the camp's commanders by request. The Nazi would summon him, stand in front of him, and instruct him to paint them," says his daughter Hana Saar Garfinkel, an educator who lives in the town of Binyamina.
"It's inconceivable to think about my father sitting before a man who the next morning might murder him, and being forced to paint him. It was forced labor in every sense. After all, they didn't leave him to paint what he really wanted to paint. He was forced to paint the Nazis in the most flattering manner, and would be beaten if he didn't keep pace, so that their wives could hang these portraits in their living rooms."
Along with the portraits of Nazis that he was forced to paint, Garfinkel also produced pictures of camp life. These he did after he was released from Auschwitz, while in another camp – Bergen Belsen – in Germany, which after the war was turned into a displaced persons camp. In one of them he portrays the murderous beatings he suffered in Auschwitz. It happened one day when he was late for morning roll call. One of the Nazis hit him hard with his rifle butt and kicked him with his boots. Garfinkel suffered broken bones and teeth from the force of the blows.
'You're killing the best painter'
But just then another Nazi officer, who was responsible for his work, arrived at the scene and reprimanded the Nazi who beat him. "What have you done? You're killing the best painter I have," he said.
"And then, unbelievably, something happened that I had never heard the Nazis ever did for a Jew. They sent him to a hospital where he got the best possible care so that he'd recover quickly," Garfinkel's daughter says. But he never fully recovered from those wounds. "All his life he suffered pain because of the beatings. Every time he complained, he would say, 'They killed me, those Nazis,'" she says.
Garfinkel was sent to Bergen Belsen from Auschwitz in January 1945, and remained there after the war. There he painted the backdrops for the theater that was founded there, the Kazet-Theater, which staged plays in Yiddish, and was able to paint his memories of Auschwitz.
Hana isn't sure she would want to see his Nazi portraits if any of them should emerge in Germany. But she wants the public to see those paintings in which her father managed to portray the persecution of Jews during the Holocaust. Garfinkel left six such pictures, in which he masterfully documents a synagogue in flames, Jews being led to their deaths in the forest, death camp prisoners and Nazis abusing Jews.
Five of the paintings are in color, while the sixth, a black-and-white sketch, was never completed. In it you can see three camp prisoners. Are they his first wife, Devora, and their children, Natan and Malka, who were sent to their deaths? There's no way of knowing, but the family doesn't dismiss the possibility.
Hana donated these pictures to Yad Vashem a few years ago. In her home she has only works from his later years, in which he painted beautiful landscapes that have nothing to do with the Holocaust.
Garfinkel's story from before and during the war is still full of holes. Hana, like many of the second generation, never heard from her father exactly what happened to him, and is hoping to fill in the gaps of the story of his youth and war days with the help of archival documents.
"I have lots of questions, but there isn't anyone to ask anymore," she says. "At the end of his life, when he was already sick, he called me over and asked me if I knew that he'd had a wife and children that had been murdered in the Holocaust," she says. It was the first time she had heard him speak of them, even though she was aware of the fact since childhood. "For decades I didn't dare speak to him about it and he also remained silent. But then, during his illness, he apparently felt a need to tell me. I understood it was very important for him to talk about it," she says.
Garfinkel was born in Kielce, Poland in 1911 and was the youngest of six. The city made history after the war because of the July 1946 pogrom that took place there in which Poles murdered 42 Holocaust survivors who had returned to the city en route to Palestine.
As a child Garfinkel learned in heder and when he got older he was sent to an art school in Krakow to study painting. Later on, in the city of Sosnowiec, he worked as a painter's apprentice and then began working on his own. It was there that he married Devora Bank and started his first family. Before long they were confined to the Sosnowiec ghetto and then deported to Auschwitz.
He met his second wife, Berta Szumlauer, at Bergen Belsen; she too was an Auschwitz survivor who had lost her parents and two brothers in the war. They married there in August 1946. "Two firebrands pulled from the fire who decided to cast their lots together," is how Hana describes them.
After the war he returned to Sosnowiec to find that not only his wife, children and brothers had been murdered, but that his home had been seized by others. "He was alone and had nothing left," his daughter says. In 1947, the couple immigrated to Palestine and settled in Tivon in northern Israel. Hana, their second daughter, was born two years later; she has three children and three grandchildren; one granddaughter is a soldier.
Art as therapy
From her childhood Hana remembers nights when her father would awaken screaming and crying. When he would return from his work as a house painter, he would shut himself in his atelier and bury himself in his art. "It was the best therapy for him," she says.
"Father loved painting all his life. Instead of talking, he would paint. Even during family meals he would sketch amazing pictures on the newspaper," she recalls. "He drew strength from his painting, both during the Holocaust and after it. It saved his life."
Garfinkel had a stroke at age 60 and died at 72. Hana, who worked as a teacher and deputy principal in a school in Kiryat Ata, never visited Poland even though the school sends delegations of pupils there. Now, though, she feels that it's time for her to make the journey to try to research the unknown chapters of her father's life.
In recent years, Yael Ben Shlush began documenting Garfinkel's story with an eye to making a documentary film about his life, to have been called "The Paintings that Saved Father." The film was never finished, but the historical research that she did will help the family continue its quest to find out more about Garfinkel's life.
"I would love to see pictures of his children, my half-siblings," Hana says. "I would like to know what their life was like and what happened to them before they were murdered."
Would she like to see the portraits of Nazis that her father painted? "On the one hand, yes, out of curiosity and also to see how these Nazis looked since, after all, they were also the ones responsible for the fact that he survived, because they appreciated his painting talent," she says. On the other hand, however, "I'm not at all sure I want to see those paintings. Art is meant to be free, not to be done under threats to your life."
Click the alert icon to follow topics:
ICYMI
The Artist Who Survived Auschwitz Thought Israel Was 'Worse Than the Concentration Camp'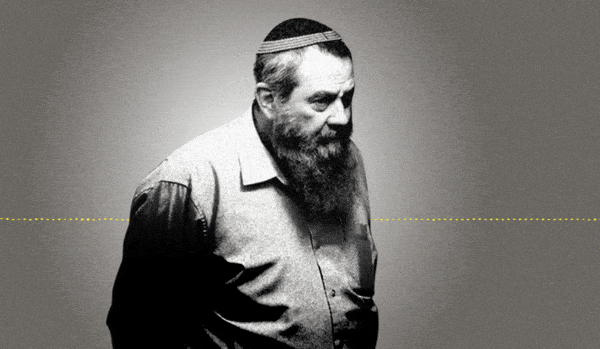 Jewish Law Above All: Recordings Reveal Far-right MK's Plan to Turn Israel Into Theocracy
Why I'm Turning My Back on My Jewish Identity
Down and Out: Why These New Immigrants Ended Up Leaving Israel
The Reality Behind 'The White Lotus' Sex Work Fantasy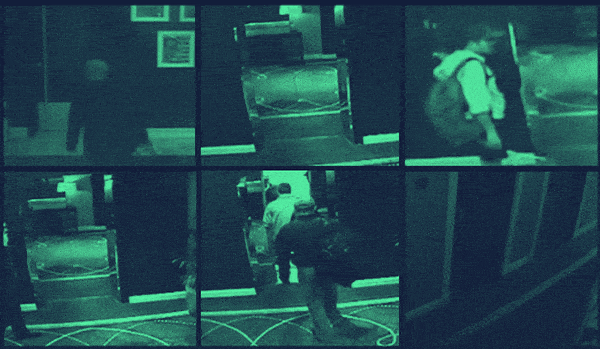 This 'Dystopian' Cyber Firm Could Have Saved Mossad Assassins From Exposure