Explained: Why Ken Livingstone's Remarks on Hitler and Zionism Are Racking the Labour Party
Ex-London Mayor Ken Livingstone, who has been accused of anti-Semitism since the early 1980s, has been suspended from the party for a year, but more punishment might be in store.
Former London Mayor Ken Livingstone after appearing on the LBC radio station in London, April 30, 2016.
Credit: Neil Hall / Reuters
Britain's Labour Party and Jewish community have been gripped by former London Mayor Ken Livingstone's suspension from the party for repeatedly linking Hitler and Zionism.
Livingstone was elected the city's first mayor in 2000, two years after residents of Greater London voted to create such a position. He served two terms until 2008, before being beaten by Conservative Boris Johnson, who is now foreign secretary.
But starting in the 1980s Livingstone had already been accused of making anti-Semitic comments while remaining unrepentant. Many critics thought a Labour Party tribunal hearing Tuesday would finally eject him from mainstream politics, but he was only suspended from the party for a year.
And now The Financial Times has reported that the party will open a new investigation.
What exactly did Livingstone say?
Livingstone has received what opponents have called a slap on the wrist after comments he made last year.
"Let's remember, when Hitler won his election in 1932, his policy then was that Jews should be moved to Israel. He was supporting Zionism – this before he went mad and ended up killing 6 million Jews," Livingstone said during a radio interview.
His comments have been roundly condemned by some of the world's leading historians and experts on anti-Semitism, but Livingstone stayed unrepentant even on the way into the tribunal hearing.
The 71-year-old, a Labour Party member for nearly 50 years, predicted he would be expelled by the three-member panel. But although all three charges against him for breaching the party code were proved, and he was found to have brought the party into disrepute, he was only suspended for two years 11 months of which he has already served.
How has the British Jewish community reacted to the decision?
All mainstream organizations in the community have reacted with outrage. Britain's chief rabbi, Ephraim Mirvis, said the party had missed an important opportunity to act against allegations of anti-Semitism that have dogged Labour for the last 18 months.
"This was a chance for the Labour Party to show that it would not tolerate willful and unapologetic baiting of the Jewish community by shamefully using the Holocaust as a tool with which to inflict the maximum amount of offense," he said.
"Worryingly, the party has yet again failed to show that it is sufficiently serious about tackling the scourge of anti-Semitism. The Labour Party has failed the Jewish community, it has failed its members and it has failed all those who believe in zero tolerance of anti-Semitism."
The Board of Deputies, Anglo-Jewry's representative body, said in a statement: "All we can conclude form this hopelessly wrong decision is that the party has an enduring problem with anti-Semitism."
A very tiny number of Jewish supporters have come out in support of Livingstone. An open letter describing "a skillfully delivered campaign to present the Left of the Labour Party as riddled with anti-Semitism" was signed by 30 Jewish Labour supporters, five of whom submitted witness statements to his tribunal.
Why is it such a big deal? Hasn't Livingstone already been punished?
Livingstone has a long and troubled history with the Jewish community. As leader of the Greater London Council during the 1980s he made numerous statements that many found offensive.
In 1982 he was an editor of the Labour Herald newspaper when it ran a cartoon entitled "The Final Solution" depicting Israeli Prime Minister Menachem Begin in an SS uniform making the Nazi salute.
The following year he compared events in Northern Ireland to the Nazi treatment of the Jews. And in 1984 he warned that Begin's leadership in Israel meant British Jews had "become reactionaries, turned right, almost to be fascists."
During his tenure as London mayor there was more run-ins with the community. In 2004 he welcomed Egyptian cleric Yusuf al-Qaradawi as a "progressive" figure, enraging both Jewish and LGBT groups. Qaradawi has said Palestinian suicide bombings do not constitute terrorism, and has prescribed lashings for anyone indulging in gay or lesbian sex.
In 2005, Livingstone told a Jewish journalist that the reporter was "just like a Nazi concentration camp guard." The Adjudication Panel for England suspended Livingstone for the comment, but a High Court justice overturned the decision.
In his post-mayoral career Livingstone continued to court controversy; in 2014 he argued that Jews no longer voted Labour because they were rich, so many Jews considered the former mayor's latest remarks a last straw.
Are Jewish party members planning a revolt?
Ahead of the suspension decision, former Foreign Secretary David Miliband told BBC radio that he "grieves" for the party and the "unspeakable state of affairs" in which it finds itself. He said he would never have believed the day would come when anti-Semitism and Labour "were being discussed in the same sentence."
Lord Levy, a member of the House of Lords and a Middle East envoy under Prime Minister Tony Blair, told the BBC: "I'm very upset with the party's attitude, I do not believe there has been a zero tolerance policy towards anti-Semitism."
Non-Jewish Labour MPs also condemned the outcome of the hearing.
As Labour's current deputy leader, Tom Watson, put it: "It isn't just Jewish people who feel disgusted and offended by what Mr. Livingstone said and by the way he has conducted himself over this matter, and it isn't just Jewish Labour members who feel ashamed of any indulgence of his views anywhere in the Labour Party. This shames us all, and I'm deeply saddened by it."
Tulip Siddiq, MP for London's Hampstead and Kilburn, tweeted: "Absolutely ridiculous. Why has this man not been expelled?"
A shadow cabinet minister, Barry Gardiner, tweeted: "Livingstone caused enormous offence & should have apologised. He was found guilty of bringing the Party into disrepute & should be expelled."
The Jewish Labour Movement has been calling for members and supporters to stay and fight, vowing to bring the issue up again at the party conference. But they have a hard task ahead of them.
What happens now with wider issues of anti-Semitism in the Labour Party?
There has long been a concern that the hard left of British politics has allowed fierce criticism of Israel and Zionism to drift into anti-Semitism. Many in the community say the election of Jeremy Corbyn as party leader in September 2015 has emboldened that phenomenon.
Corbyn has a decades-long record as a pro-Palestinian campaigner, famously describing representatives of Hezbollah and Hamas as his "friends." And some supporters have made the counterclaim that the scandal was whipped up as a way of attacking his leadership, with the culprits being Blairites or Zionist powers.
There has been a rash of scandals involving party activists making anti-Semitic comments.
In mid-February, Alex Chalmers, co-chairman of the Oxford University Labour Club, resigned after the group voted to support Israel Apartheid Week. He said many members had "some kind of problem with Jews," and the Oxford Jewish Society went on to make further allegations of harassment against Jewish students.
In March, Vicky Kirby, the vice chairwoman of the Woking Labour Party and a former parliamentary candidate, was suspended for tweeting that Jews had "big noses" and Hitler was the "Zionist God."
And MP for Bradford West Naz Shah was suspended for tweets that appeared to endorse the relocation of Jewish Israelis to the United States. She later apologized, agreeing that her comments had been anti-Semitic. Livingstone, however, continued to defend her statements.
There was also the case of Labour activist Jackie Walker, who was suspended from the party twice last year, first for describing Jewish people as "financiers of the sugar and slave trade."
Then a video was released of her at a Labour Party training session against anti-Semitism in which she erroneously criticized Holocaust Memorial Day as failing to commemorate other genocides. She said she had never "heard a definition of anti-Semitism that I can work with" and questioned why Jewish schools needed security measures to protect themselves from attack.
In April 2016 Corbyn launched an independent inquiry into anti-Semitism in the party following Livingstone and Shah's suspension.
The inquiry, chaired by human rights activist Shami Chakrabarti, found that there was no institutional problem, although it acknowledged an "occasionally toxic atmosphere."
The inquiry report's release was marred by comments from Corbyn that seemed to compare Israel to "self-styled Islamic states." A Jewish MP, Ruth Smeeth, left the event in tears after being accused by a Labour activist of involvement in a right-wing media conspiracy.
A few months later, Corbyn nominated Chakrabarti for a peerage and she has since become his shadow attorney general. This only increased feelings among many in the Jewish community that the inquiry had been a whitewash.
The failure to expel Livingstone will serve as the final word for many British Jews on whether the Labour Party has a problem with anti-Semitism and the ability to combat it.
Click the alert icon to follow topics:
ICYMI
Ken Burns' Brilliant 'The U.S. and the Holocaust' Has Only One Problem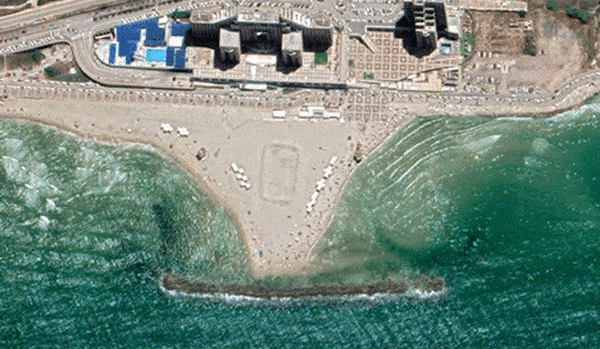 Facing Rapid Rise in Sea Levels, Israel Could Lose Large Parts of Its Coastline by 2050
As Israel Reins in Its Cyberarms Industry, an Ex-intel Officer Is Building a New Empire
How the Queen's Death Changes British Jewry's Most Distinctive Prayer
Chile Community Leaders 'Horrified' by Treatment of Israeli Envoy
Over 120 Countries, but Never Israel: Queen Elizabeth II's Unofficial Boycott