Inside the Secret World of Indonesia's Jewish Community
What's it like being Jewish in the world's biggest Muslim country? For starters, the shul is concealed and members are not allowed to call Judaism their official religion
Inside the secret world of Indonesia's Jewish community
Credit: Neha Banka
JAKARTA, Indonesia — About an hour's drive from the city center on a low-traffic day, some of Indonesia's small Jewish community gathers once a month to secretly pray on Shabbat.
Judaism is not recognized as one of the country's six official religions and members of the local Jewish community have to register as Christian or another recognized religion on their official identity cards. Although the Indonesian constitution guarantees religious freedom for all, the government only extends official recognition to Islam, Catholicism, Protestantism, Buddhism, Hinduism and Confucianism. Yet despite the challenges surrounding their religious identity, Indonesia's Jews are determined to continue practicing and preserving their faith.
Inside a nondescript building in this Jakarta suburb — which the Jewish community requested not be named for fear of reprisal — one room has been converted into a space for prayers. This is where these community members meet to pray until Shabbat ends.
"We are supposed to do this every week during Shabbat, but in Jakarta we do this once a month because it is difficult to make arrangements to meet," says Rabbi Benjamin Meijer Verbrugge, 49, who also works as a coffee trader in the Southeast Asian republic.
The rabbi travels from his home in Lampung, a province on the island of Sumatra, to Java once a month to hold the prayer services for the Jewish community.
"The Indonesian Jewish community is scattered in six areas, with members residing in West Java, Bandung, Medan and Papua. We have two families in Lampung, and we have 20 people in Jakarta and also in East Timor," says Meijer Verbrugge. He estimates that some 140 Indonesian Jews are now living in the country. But since the community is mostly concentrated around Jakarta, they find it easier to gather here.
They hide their religious identity well, and it is only after entering the prayer room that religious symbols and signs become visible. A wooden partition with the Star of David cleverly incorporated into its carved wood design conceals a flight of stairs leading to the shul.
The owner of the building, Rudi C., 56, is a Jewish convert of Uyghur Christian ethnicity who has offered the Jewish community a space to pray and congregate. "We got this wooden divider made in Indonesia, but the local craftsmen weren't able to understand that this design was actually that of the Magen David [Star of David]. It looked like a regular star to them, so it wasn't a problem," explains Rudi. (Like other members of the community interviewed here, Rudi C.'s full name has been withheld at his request.)
A dimly lit winding staircase leads to the shul, with a mezuzah affixed by the door. A spacious apartment has been converted into a prayer room and features two large stainless steel menorahs that the community ordered from a local manufacturer in Indonesia. The holy ark and lectern were made in Java, with a blue parochet from Israel.
In a corner near the entrance is a wooden and silver tzedakah box that was also made in Java. According to the rabbi, the Torah in this shul had previously belonged to a synagogue in Pennsylvania but was originally sourced from Israel. Cabinets in the room are lined with prayer books that, like everything else, has been collected from around the world — including Brooklyn, Perth, Vietnam and Singapore.
Despite the secrecy surrounding this building, it is not Indonesia's only synagogue. In 2003, Shaar Hashamayim was built in Tondano City, North Sulawesi — making it the country's only purpose-built shul. That community numbers some 20 people, but they were reluctant to draw attention to themselves and declined to be interviewed for this article, citing tensions over Indonesia's general election this week.
Each time the Israel-Palestine conflict flares up, the Jewish community of Indonesia worries the conflict will be used by radicals and politicians to stir discontent against the local community. In 2009, for example, the synagogue in Surabaya was closed after riots following fighting in Gaza.
'Super-careful'
At 9:30 A.M., members of the community start filling up the room, placing their shoes in one corner and placing kippas on their heads only once the shul doors are firmly closed. Rudi's wife, Riya, 36, brought her daughter, Sharon, 13, and son, Refael, 4, along for Shabbat prayers. "I don't let my son wear the kippa outside and he tells his friends at school he is Christian. It's not safe," says Riya in Bahasa Indonesia, the official language of the country. She converted to Judaism along with her husband in 2012.
The members of the community say the suburb where the shul is located is a hotbed for Islamic extremism within the Jakarta metropolitan area, and that the social and political situation could become dangerous for the community at any time.
Riya specifically reiterates her request to not make the shul's location public. "They'll come and destroy everything, and wreak havoc here," she warns. Her husband's workplace is in the same building and she is concerned for his safety, she says.
"Our Jewish faith is not for public consumption. It's not because we are scared, but we have to be super-careful because three out of every 10 Muslim men are radicalized," says the rabbi, noting that radical evangelicals have also harassed the community.
Indonesia is home to the world's largest Muslim population and although specific data about the number of radicals is not known, it has battled extremist activity since its independence from the Netherlands 70 years ago.
A few members of Indonesia's Jewish community are converts, while others are descendants of Dutch Jews who had married local Indonesians and have recently returned to the faith.
In her research into the community while studying for her doctorate at the University of Haifa, Dr. Ayala Klemperer-Markman traced the arrival of Jews in the region to the 17th century, when they arrived as clerks and traders as part of the Dutch East India Company. "The first written report on Jews in Indonesia, familiar to us today, was written by Jacob Halevy Saphir (1822–1886), who was sent as a rabbinical emissary from Jerusalem and arrived in the archipelago in 1861," Klemperer-Markman wrote.
"In his book, Saphir reports the existence of approximately 20 'Ashkenazi' Jewish families from Holland in Batavia [today Jakarta], in Surabaya and in Semarang, but expresses his concern for their future since they do not conduct Jewish traditions and many are married to non-Jewish women," Klemperer-Markman added.
The Holocaust led other European Jews to seek refuge in Indonesia. However, during the Japanese occupation of the islands in 1942, the Jews were forced into internment camps. Prof. Rotem Kowner, a professor of Japanese history at the University of Haifa, notes that German pressure on the Japanese government during World War II forced the Jewish population into interment, which was then amplified due to "anti-Semitic tendencies among the local population and anti-Semitic tendencies among certain Japanese groups that served as part of the occupying forces in Indonesia."
"You must understand the history behind this hostility" toward Jews, says Meijer Verbrugge. "We are all Dutch descendants. People call us bastards because our grandfathers occupied Indonesia. So we face two kinds of problem: One is our Dutch heritage; the other is the anti-Jewish sentiment. 'You are Jewish, you are Dutch, you are the son of a bastard,' they say. There is one solution to all our problems [according to the assailants]: convert to Islam."
Driving on Shabbat
A few years before and after Indonesia's declaration of independence in 1945 (which was finally recognized by the Dutch four years later), most of its Jewish population emigrated to Australia and the United States, with others going to Israel. "In Israel, most are now organized in the Tempo Dulu Foundation that was established by Suzy Lehrer in the 1990s," says Meijer Verbrugge, rushing around the room in his prayer shawl, making last-minute arrangements before prayers are scheduled to start.
Although electronics aren't permitted during Shabbat, the rabbi places his phone on the lectern and around 50 people from across the Indonesian archipelago and East Timor join the service through a video conferencing app.
"In Judaism, we are allowed to pick the rules for humanity. So I can break the rule of no electronics on Shabbat but help as many people pray as I can," he explains. Members of the community drive to shul to gather for prayers, as this is the only way they can gather as a community in Indonesia. Meijer Verbrugge is unapologetic about breaking the transportation rule. "Maybe you can [honor] that in Israel, but you can't do that in Indonesia. I am telling [the community] not to be afraid to think differently," he says.
With prayers about to start, community members gather in the room and the men put on their prayer shawls. The congregants open their copies of the siddur, which have been translated from Hebrew to Bahasa Indonesia by the United Indonesia Jewish Community (established in 2010).
After prayers, the community gathers for a kosher Indonesian meal. A few years ago, the community asked Rabbi David Kunin from the Jewish Community of Japan to provide guidance regarding the laws of kashrut. While a few upscale supermarkets in Jakarta sell kosher-certified products imported from Australia and other countries, there are few shops where the community can conveniently buy kosher products.
Like other Diaspora communities, the Jewish community of Indonesia has incorporated local food culture into its religious practices. Over a meal of kosher-certified nasi uduk (a local dish of steamed rice in coconut milk), 40-year-old Enik H., a real estate agent who divides her time between Thailand and Indonesia, talks about the challenges she has faced converting to Judaism. Enik is Muslim, but is converting to Orthodox Judaism under the supervision of Meijer Verbrugge. (Like other members of the community interviewed, Enik's full name has been withheld at her request.)
"My boyfriend is an Orthodox Jew from New York and he wants me to convert to Orthodox Judaism," laughs Enik. Adds Meijer Verbrugge: "I told her that I support her decision, but it will be a very long process. She has been here [in the community] for one and a half years."
Enik explains that when she prays every Shabbat, "I pray softly because my mother is Muslim. Sometimes she'll find me praying and ask what I'm doing. She knows that every Shabbat I [light] the candle and cook for myself."
Her mother knows about her Jewish boyfriend, but she doesn't know Enik is in the process of converting. "Every Shabbat she finds me baking challah. Sometimes people will come to our home and ask if they can eat the challah. My mother doesn't understand what the rituals are and says 'No, no, this is for sacrifice and prayers!'" adds Enik, explaining that her mother thinks the challah is used for sacrifice purposes, common in Javanese folk religious tradition. "I think my mother accepts it, but she doesn't really know what I'm doing. She'll ask, 'What is this Jewish?'"
The American parents of Enik's boyfriend don't have a problem with her converting to Orthodox Judaism, she says. "They ask me, 'Are you sure you want to become Jewish?' I've come to this conclusion regarding my Orthodox Jewish boyfriend: That I might not marry him, but I'll marry another Jewish man."
Two major challenges
Interfaith marriage between Muslims and Jews is not uncommon in Indonesia due to the historical presence of both religions in the country. Meijer Verbrugge's father, for instance, was a Muslim who fell in love with the rabbi's Dutch Jewish mother. But that was before the 1990s, when Indonesians could hold civil marriages without the need for a religious certificate. "My parents didn't get married in a mosque or synagogue," relates Meijer Verbrugge. "They went to the civil office. In the 1990s, the government started requiring religious certificates along with the marriage certificate when people wanted to get married.
"Now we face two major issues: civil marriage certificates and building permits. Every building needs a permit. But if you build something, they'll ask what it is called — so what if we want to build a synagogue?" the rabbi adds, leaving his own question unanswered.
Meijer Verbrugge explains that the community members try to practice their faith circumventing government laws and impositions in whatever way they can.
Burying the dead is another major challenge since the community doesn't have a separate cemetery in Indonesia. "Our community had two Russian Jews, and a few years before their death they discussed that they wanted to be buried in a Catholic cemetery and chose their own spot pointing in the direction of Jerusalem," Meijer Verbrugge recalls.
The best thing the local community can do, he says, is to not worry about being "mixed" in with other groups in burial grounds. The only concessions they are allowed is to choose the graves' direction, like the two Russian Jews, and having tombstones that feature a Magen David symbol and a few Hebrew letters.
"We want recognition from the government and society and no persecution of minorities, including Jews. If the existence of the Jewish community is publicly known, we believe there will be persecution," says Ferriy R., 54, who works as a building manager.
The community is also aware that, sooner or later, its existence in the country will become widely known. But Ferriy says he fears that radical Muslims and fundamentalist evangelicals have complicated the existing challenges of living in Indonesia. "They are not ready to accept diversity. Indonesia has these rules for religion, but the reality is different," he says.
The community is constantly concerned about sociopolitical developments. "The political situation and ideology can change in a matter of minutes in Indonesia, with the country becoming Sharia and people becoming fanatics. What should I do then? Pray? Read the Torah?" Meijer Verbrugge asks.
Shabbat is nearly over and community members solemnly gather around a table for Havdalah, marking its end. They are aware that several rules of religious observance haven't been strictly followed. But for this small Jewish community, being able to meet at all in these challenging times takes precedence over all else. For now, they are just doing everything they can to preserve their heritage and faith.
Neha Banka is a freelance journalist based in Kolkata, India, who writes about Asia, women's rights, religion and culture.
Click the alert icon to follow topics:
ICYMI
Ken Burns' Brilliant 'The U.S. and the Holocaust' Has Only One Problem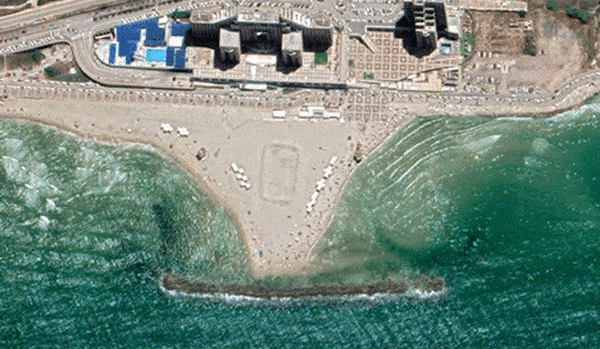 Facing Rapid Rise in Sea Levels, Israel Could Lose Large Parts of Its Coastline by 2050
As Israel Reins in Its Cyberarms Industry, an Ex-intel Officer Is Building a New Empire
How the Queen's Death Changes British Jewry's Most Distinctive Prayer
Chile Community Leaders 'Horrified' by Treatment of Israeli Envoy
Over 120 Countries, but Never Israel: Queen Elizabeth II's Unofficial Boycott