Everything You Need to Know About Israel's Mass Deportation of Asylum Seekers
The government plan to send 20,000 back to Africa by 2020 has sparked anger and controversy, raising basic questions about Israel's duty as a nation founded by refugees
A demonstration against deportation by asylum seekers from Sudan and Eritrea, in Tel Aviv, in December.
Credit: Tomer Appelbaum
In a controversial move that has made the news domestically and abroad, Israel began sending out deportation notices to thousands of African asylum seekers this week. It is giving them a stark choice: leave the country or face going to prison for an indefinite period.
This is the culmination of over a decade of the government trying to get a handle on the issue. It calls the asylum seekers "infiltrators" because they entered the country illegally, and claims most are economic migrants. However, the Africans say they are fleeing persecution in their homelands and are entitled to refugee status.
In a country founded as a refuge for Jews fleeing persecution, the situation has raised a fundamental question: What is the Jewish state's obligation to others, even if they are not Jewish? The issue is especially pressing today, with the world gripped by its worst refugee crisis since World War II.
The deportations are scheduled to start in early April, during the Jewish holiday of Passover, which commemorates the Israelites' escape from slavery in Egypt.
Here we explain the key issues concerning the African asylum seekers in Israel, and why the matter has become such a hot-button topic both in Israel and for Diaspora Jews.
Who are these asylum seekers?
In the mid-2000s, with the African states of Sudan and Eritrea racked by unrest and violence – and, in the case of the Darfur region of Sudan, even attempted genocide – some citizens chose to flee.
They embarked on a hazardous journey that eventually led them from Egypt's Sinai Desert into Israel, paying Bedouin smugglers to get them over the border and in some cases arriving with tales of torture and rape that they endured along the way.
The first to arrive, in 2005, were mostly fleeing ethnic violence in Sudan – in particular from Darfur. The fighting there has been described as an effort by the majority-Muslim Arab elite to wipe out ethnic African groups. Witnesses described scenes of torture, killings, rape and mutilation.
Eritrea, for its part, is considered a dictatorship. The United Nations has written of "widespread networks of informants, coerced by the state," adding that "those suspected of treasonous behavior are subject to arbitrary arrest, forced disappearances, extrajudicial executions and torture."
Many of the Eritreans in Israel say they were trying to escape the country's compulsory army service. The UN says they would be in "great danger" if they returned to their native land as deserters.
How many African asylum seekers are there in Israel?
There are about 38,000 adult African asylum seekers currently in the country, according to figures from the Interior Ministry's Population, Immigration and Border Authority, with a further 4,000 children. The authority says the vast majority of the asylum seekers, 72 percent, are from Eritrea. An additional 20 percent are from Sudan, with another 8 percent from other African states including Nigeria, Ghana, the Ivory Coast and Sierra Leone, or other countries.
The flow of African asylum seekers in Israel reached a peak in 2011, when an estimated 1,300 were crossing the southern border every month. By 2013, there were about 60,000 in the country, but that number has subsequently fallen by about one-third due to deportations, refugee status being granted in other countries (including Canada and Germany), and the fact that some asylum seekers have accepted financial inducements from the state to leave the country.
Their arrival has been stymied in recent years by growing Islamic State-related violence in the northern Sinai peninsula, a route to Europe via Libya and the 242-kilometer-long (150-mile) fence Israel built along its southern border with Egypt and completed in 2014. Last year, the border authority said there were no illegal crossings into Israel via Sinai and the wave of asylum seekers is considered to be over.
What was Israel's response to the asylum seekers?
As well as erecting the southern border to stem the flow, Israel has attracted criticism from UN refugee agencies and, increasingly, Diaspora Jews for its hard-line approach to the asylum seekers. They say the individuals in question are refugees, since they are fleeing war zones and seeking a safe haven in Israel. Israel, however, says that the majority are economic migrants, not refugees, and that they can therefore be deported.
The majority of the asylum seekers – some 15,000 to 22,000 – live in shared apartments in south Tel Aviv (Eilat and Jerusalem are other hubs), causing tensions in these already poor and overcrowded neighborhoods. Some south Tel Aviv residents have complained that they alone have shouldered the burden of living with the asylum seekers. There have also been accusations that the Africans were responsible for an increased crime rate, claims that have been refuted.
At various points, the government has suggested that the asylum seekers posed either security threats or a demographic threat to Israel's status as the Jewish state. They have also said that Israel is not equipped to handle resettling them. Last month, Justice Minister Ayelet Shaked wrote on her Facebook page: "The State of Israel is too small and has its own problems. It cannot be used as the employment office of the African continent."
Many nonprofit organizations working with the asylum seekers say the government has employed harsh measures that suggest they are trying to make life difficult for the asylum seekers: They have no social, labor or health rights, and because they are not granted work permits, their job situation is often unstable. They perform mainly menial labor in restaurants and cleaning.
The government built a special facility in the Negev, Saharonim Prison, to house some of the illegal immigrants that it had detained. The prison opened in July 2007, and asylum seekers were sent there under the Prevention of Infiltration Law. Six years later, Israel opened another detention center in the desert, called Holot ("Sands").
What is Holot and who's being detained there?
The Holot detention facility was built specifically to hold African asylum seekers, at a cost of 323 million shekels ($94 million). It opened in December 2013 and although it is not a prison per se, detainees must report for a roll call twice a day, meaning they are unable to do anything other than hang around at the remote site. It is expected to close in March. The 900 men currently being detained there, all from Eritrea, have been told they must agree to deportation to their home country or another African state, Rwanda, or be sent to Saharonim Prison indefinitely. Officials have said Holot cost about 240 million shekels to run every year.
How is Israel handling the Africans' asylum claims?
The Interior Ministry is checking the Africans' asylum requests, but critics say the pace has been slow and the processing itself has been problematic. Of the asylum seekers currently in Israel, some 15,400 have submitted claims for asylum since they were allowed to do so, the government says.
Activists helping the asylum seekers say the reason so many have not applied is that they do not trust the unit that examines asylum claims, and allege that less than a third of those claims have actually been reviewed. People complain that they spend hours in line (sometimes even waiting overnight in order to be seen in the morning) to apply for asylum, only to be sent away without being able to file their claim.
How many asylum seekers have been granted refugee status in Israel?
Out of the thousands of applications, to date only 11 asylum seekers have been granted refugee status, according to the population authority. Activist groups say the numbers refer to 10 Eritreans and one Sudanese person. That's less than 1 percent of those who have applied, according to the Hebrew Immigrant Aid Society in Israel. The UN High Commissioner for Refugees reported last November that Israel had also granted humanitarian status to 200 Sudanese, most of them from Darfur.
By contrast, Canada has granted refugee status to 97 percent of the Eritreans who arrived there. According to Nancy Chan, a spokeswoman for the nonprofit Immigration, Refugees and Citizenship Canada, "Between January and November 2016, 910 Eritrean refugees were resettled to Canada from Israel." In Germany, meanwhile, government figures said 75 percent of Eritrean applicants were granted full refugee status there in 2016.
The asylum seekers have been in Israel for over 10 years – why are they suddenly big news now?
In December, Prime Minister Benjamin Netanyahu announced his intention to tackle the problem conclusively. A new plan was unveiled in January, whose first stage is set to be carried out over the next two years. The population authority says during this time some 20,000 asylum seekers will be given the choice of deportation or being jailed for an indefinite period.
The government is offering a $3,500 payment for those who agree to be deported back to Africa.
Asylum seekers started receiving their deportation notices on February 3 and have been given two months to decide which of the two options to take.
For now, deportation notices will not be issued to women, children, fathers of children, anyone recognized as a victim of slavery or human trafficking, and those who had requested asylum by the end of 2017 but haven't gotten a response. The 350 or so unaccompanied minors who fled to Israel and studied in Israeli schools are expected to be exempt from the first phase.
The first deportations are expected to take place in early April, just as Israel is marking the holiday of Passover.
Israel says some asylum seekers already left voluntarily – what does this mean?
According to the United Nations, about 4,000 asylum seekers left the country between December 2013 and June 2017, under what Israel terms its "voluntary departure program." However, the choice in these situations was often one between deportation or prison, with Israel also offering a financial inducement to leave the country and a free flight.
As party to the 1951 UN Refugee Convention, Israel is unable to return people to their homelands if their lives are deemed at risk. Consequently, it was widely reported in the Israeli media that it made secret deals with "third countries" in Africa last year to accept the asylum seekers. These states have subsequently been identified as Rwanda and Uganda. However, Rwanda's deputy foreign minister said last month his country would only take in those leaving Israel willingly.
The then-young country of Israel, still reeling from the devastation of the Holocaust, played a key role in crafting the refugee convention – which marked the first time the international community convened to determine the responsibilities countries had to refugees.
Where will the deportees go?
They will be deported to what are called "third party" countries – in this case, believed to be Rwanda. In the past, some have also gone to Uganda. Rwanda's deputy foreign minister stated recently his country would not accept any deportees leaving Israel against their will, but Israeli Interior Minister Arye Dery countered that it would.
Israeli activist groups have produced testimonials that deportees arriving in Rwanda, and then later as they move on, have suffered difficult experiences. Deportees were regularly robbed of the funds they arrived with, activists said. There have also been reports of rapes, people being sold into human-trafficking rings, and deaths as they tried to reach Europe on dangerous boat trips via Libya.
How does the Israeli government respond to accusations of racism?
The government says anyone who enters Israel illegally is subject to deportation, period. However, one of Israel's most high-profile supporters in the Diaspora, lawyer Alan Dershowitz, told an Israeli TV channel last month: "The whiff of racism cannot be avoided when you have a situation where you have 40,000 people of color being deported en masse without being individualized and every single case considered on its merits."
Other Israelis have pointed out that the asylum seekers don't pose a security threat, their relatively small numbers would not disrupt the religious status quo and they help fill the low-paid jobs many Israelis prefer not to take – such as dishwashers in cafés and restaurants. The race question is also being raised because there are thousands of Eastern Europeans who have also entered the country illegally, but they are not being systematically targeted for deportation in the same way.
What has the reaction been to the deportation plan?
The African asylum seeker issue is a divisive one in Israel, and some politicians in the governing coalition have sought to appease right-wing nationalists with their hard-line approach. However, there has also been a surge of grass-roots activism against the deportations, both in Israel and the Diaspora, with protesters citing Jewish values and the biblical commandment to "Love the stranger, for you were strangers in the land of Egypt." Diaspora dissenters also see in the plight of the Africans stories of their own families, who in many cases were refugees fleeing persecution.
There have been dozens of petitions against the mass deportation from rabbis and clergy in Israel and around the world, and in Israel from Holocaust survivors, artists, doctors, lawyers, academics, social workers and even airline pilots who said they would refuse to work on flights that would deport anyone. There have also been street demonstrations and even a campaign – inspired by Anne Frank – to hide asylum seekers from the authorities as a last resort. Hundreds of Israelis have signed up to hide migrants in the "Israeli Asylum" campaign.
And what do the asylum seekers themselves say they want?
In interviews with the media, many say they would like to return to their homelands once it is safe enough to do so. In the meantime, they would like to be given asylum in Israel or another country.
Click the alert icon to follow topics:
ICYMI
Ken Burns' Brilliant 'The U.S. and the Holocaust' Has Only One Problem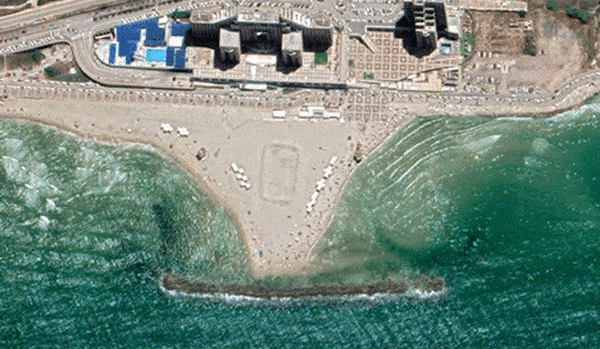 Facing Rapid Rise in Sea Levels, Israel Could Lose Large Parts of Its Coastline by 2050
As Israel Reins in Its Cyberarms Industry, an Ex-intel Officer Is Building a New Empire
How the Queen's Death Changes British Jewry's Most Distinctive Prayer
Chile Community Leaders 'Horrified' by Treatment of Israeli Envoy
Over 120 Countries, but Never Israel: Queen Elizabeth II's Unofficial Boycott