Opinion |
Why Are There Millions of 'Jews' on Indian Matchmaking Websites?
Jews represent less than 0.0004 percent of India's population. So how can its dating sites claim to have millions of Jewish profiles? What does it mean to call yourself 'Jewish' in India today – or to call yourself 'Hitler'?
Matchmaker, matchmaker, make me a match: Why "Jews" are so popular on India's dating and marriage websites
Credit: Noch, Antikwar, Prostock-Studio/Shutterstock; Artwork: Anastasia Shub
Judaism was the oldest Abrahamic religion, and one of the earliest religions originating abroad, to arrive in India. However few Indians are even aware of its presence, due to the miniscule numbers of Jews living there.
According to the 2011 census, there were about 5000 Indian Jews out of a total Indian population of 1.2 billion. They are not even counted as a separate religion, but conflated alongside other micro-minorities in the 'Others' column.
In today's India, Jews are mostly concentrated in and around Mumbai (former Bombay), Manipur, Mizoram, the Guntur district in Andhra Pradesh, and the Erode district in Tamil Nadu. The Indian Jewish population in Israel is estimated to be in the range of 80-90,000.
The homogenous endogamous caste system among Hindus (which also left an impact on the other religions that came to be practiced in India, including the Abrahamic religions) allowed for the peaceful existence of Jews in a multicultural setting in India whereby any new community was accepted as a caste-like group.
Within Hindu society, the upper castes discriminated against the lower castes and those located outside the fourfold varna classification (Brahmin, Kshatriya, Vaishya, and Shudra in descending order) – the Dalits, who came to be treated as "untouchables."
Ironically, this systematic prejudice acted as a blessing in disguise for Indian Jews, as it enabled, if not forced, them to maintain their separate identity in India by marrying within their community. In contrast, in China, despite the absence of persecution, the ancient Jewish community of Kaifeng gradually assimilated into the majority Han population and ceased to exist as a community due to intermarriage.
But even among the Jews, the impact of the caste system was evident. The Bene Israel of western India, a community that numbered 20,000 at its peak in the early 1950s, came to be divided into two sections (Kala or black and Gora or white) and the Cochini Jews, a community of several thousand based in Kerala, came to be divided into three sections (black, brown, and white).
The high value placed on tradition and tight family structures means most of the marriages in all religious communities in India were arranged by family, friends, or matchmakers, and this continues today. Most marriages occur within the same caste, community, or religion, with inter-caste, and interreligious marriages being uncommon (despite the passing of the 1954 Special Marriage Act which provided for civil marriage between Indian citizens of different faiths).
In fact, it is the lack of marriage partners within their religious community in India which emerged as one of the reasons for the exodus of Jews from India. Better matrimonial prospects were one of the reasons that attracted them to emigrate to the State of Israel from 1948 on.
Imagine my surprise, then, when browsing matrimonial websites, a relatively new but already wildly popular entrant to the field of Indian matchmaking, to find not only separate sections for "Jewish matrimony" but to see that they're populated with millions of profiles.
The shaadi.com (shaadi, meaning marriage, is a generic term for wedding in South Asian languages like Hindi and Urdu) site has a total of 35 million profiles. The section on Jewish matrimony claims to have more than 3.5 million "Jewish" matrimony profiles, and claims that more than 350,000 "Jews" have found their partners through their channel. Both these figures are astonishingly, if not unbelievably, high.
The website claims that most of the owners of the "Jewish" matrimonial profiles are based in Mumbai, Bangalore, and Delhi with Marathi, Hindi, Kannada, or English, as their mother tongue. They are employed in diverse fields. The website even claims to be the "World's No. 1 Jewish Matrimonial Service" alongside its claim to be the "World's No. 1 Matchmaking Service."
Shaadi.com is probably the oldest matrimonial website in India, founded in 1996-1997. But even with the benefit of being a pioneer in the online market, these lofty claims are more marketing than statistical statements.
As the subsection "Jewish" exists under the "religion" tab, it could refer either to the religious identity of the prospective brides and grooms, or the partners whom they seek. The profiles of the brides and grooms in the "Jewish" subsection of Shaadi.com are diverse in every aspect.
In the case of brides: there is a great variation in terms of age, mother-tongue, location (most of them are from India and a few from other countries, such as Israel, Canada, South Africa), and their profession. Likewise, the profiles of the "Jewish" grooms refer to many hailing from outside India, with a few even from Pakistan and Kuwait.
Shaadi.com specifically mentions three successful Jewish marriages where it played the matchmaker – Reuben and Nancy (married on March 9, 2010), Joel and Sunita (married on June 9, 2009), and Eliot and Gudiya (married on October 19, 2007).
Let's look more closely at these Jewish matches that the website claims as its handiwork. Reuben and Nancy met each other through the website, it states, in December 2008, and started dating, finally tying the knot in March. However, their families were already acquainted, both being resident of Ashdod, Israel. They claim to be the first Jewish couple in Israel to have met and married through the 'Shaadi.com' website. The couple were so gratified by their experience that they declared they "would surely recommend Shaadi.com to our Jewish friends & family in Israel."
Joel, who says he is "basically Jewish by religion," claims that he was unable to find "an allianz [sic] which is Hindu" on other sites and hence invested in Shaadi.com's platinum membership level. Within a month he found his life-partner Sunita.
This appears to be problematic on various grounds. Despite his self-identification, Joel says he wasn't actually looking for a Jewish partner. Is it really probable that he couldn't find a Hindu partner elsewhere online in a country that is 80 percent Hindu? The detail-poor story looks more like an advertisement for the website's premium membership level.
The instance of Eliot and Gudiya appears the most generic of the three, although ironically it seems genuine. The narrative just mentions that they met at the Forum Mall, a week after contacting each other on Shaadi.com. They immediately liked each other, and decided to marry after a week.
The Bharatmatrimony.com website, which had 39.8 million profiles, irrespective of religious affiliation, registered with it in 2020, is even more strange in terms of its "Jewish" clientele.
Some of the profiles of the prospective brides and grooms use the term "Jewish" as an adjective to describe themselves in addition to their other qualifications, religion, and professional background; for instance, a 27-year-old Marwari man uses "Jewish" as an adjective to refer to himself and does not state his religion. The Marwaris are primarily Hindu with only a few Muslims among them.
A 24-year-old Bengali woman does exactly the same. The Bengalis are primarily Hindu and Muslim, with only a few among them who are Christian or Buddhist.
The few Baghdadi Jews domiciled in West Bengal never identify themselves as Bengali (Mordechai Cohen was the only Baghdadi Jew to fully embrace the Bengali language, literature, and culture. His epitaph at the Jewish cemetery of Kolkata is the sole tombstone to be engraved in Bengali, besides Hebrew and English). Hence, in both cases, the owners of the profiles just cannot be Jewish.
Another major matchmaking website, Jeevansathi.com (jeevansathi means life partner in many Indian languages, including Hindi and Bengali) does not have a column for Jews the way it has for other religious communities, such as Hindus, Muslims, Christians, Sikhs, Buddhists, Jains, and Baha'is. But this is actually a more rational business decision, given the actual numerical insignificance of Jews in India.
It should be noted as general context that some of India's now proliferating matchmaking sites have been accused of less than authentic practices. Review sites are full of complaints about how most of the profiles on websites like shaadi.com are fake. Other reviews further mention that representatives from matchmaking sites constantly ring them to coerce them into purchasing premium membership.
How, then, are we to understand the incredible demographic inflation of "Jews" seeking marriage on these Indian websites? There are a number of ways to parse this, beyond the mundane possibilities that many are simply fake profiles, engineered to boost a website's online heft, or that their websites are built on an off-the-shelf generic menu in which "Jewish" is just one more built-in category.
These more substantial potential explanations are a fascinating window into the question of who is a Jew – but not from the standpoint of Jews themselves, but rather in terms of how many Indians understand what "Jewish" means.
It seems likely that the vast majority of profiles claiming to be Jews on these matchmaking sites have been posted by people from other religions who don't want to be bound by the overwhelming binary of identifying as Hindu or Muslim.
Although Shaadi.com provides the categories of "Other" and "No Religion," Bharatmatrimony.com and Jeevansathi.com do not do so. No site offers the category of "Atheism." Some people not wishing to identify with the religious community they were born in may be registering as Jews, on the basis that the term "Jew" could be used for someone who is neither Hindu (the majority religious community in India), nor Muslim (the largest religious minority in India, about 15 percent of its total population).
"Jewish" becomes a way-out clause from the increasingly polarized and politicized field of religious identity in India. It may also be the case that some clients mistakenly equate Judaism with atheism or see it as a "neutral" option in the absence of an atheism category.
It may also be the case that some matchmaking sites offer the category of "Jewish" in the interests of appearing inclusive, with Shaadi.com even offering category of "NRI" (Non-Resident Indian).
That "Jewish" works like this is helped by the widespread ignorance of Jews in general and in India in particular because of their small local numbers. Their proportion in the Indian population is, after all, less than 0.0004 percent. Hence, most Indians have next to no chance of ever coming into direct contact with anyone Jewish.
This adoption of "Jewish" by non-Jewish Indians as a descriptor is a phenomenon yet to be studied by scholars, but Dr. Navras J. Aafreedi, Assistant Professor of History at Presidency University, Kolkata, who teaches a course in Global Jewish History, speculates that the desire "to identify as/with Jews can be attributed to a certain degree of philosemitism" in parts of Asia, particularly China, Taiwan and South Korea, but also including India, because of the many positive stereotypes of Jews not uncommon in these parts of the world.
This philosemitic admiration, sometimes called "imagined Judaism," is predicated on well-trodden, if often well-meaning, stereotypes, as Dr Aafreedi notes: "The belief that Jews are better than anyone else in making money and that the Jews are perhaps the smartest people around given the high number of Nobel Prize winners they have produced, disproportionate to their miniscule share in the global population."
In fact, this framing of Jews as exceptional may have turned "Jewish" into an aspirational adjective for some Indians, who use the term for themselves, or as "justified and legitimate" ways to describe anyone possessing "Jewish" qualities. It's easier to understand in this context why so many Indians would want to associate with the "Jewish" category of matchmaking websites, either to bolster their self-marketing or to signal the kind of partner they seek.
The lack of familiarity with actual Jews, and with the long Western history of how these "positive" stereotypes have been co-opted by antisemites, mean that this appropriation of both the descriptor "Jewish" and of antisemitic stereotypes should be considered naïve rather than malign.
Ironically, the case for "Jewish" being used as a positive stereotype in Indian popular culture, without much understanding of Jews, is strengthened by that same popular culture's use of a term as oppositional as anyone brought up in the West could imagine: "Hitler."
"Hitler," Aafreedi says, has become a common term in India to describe "anyone perceived to be dictatorial and authoritative." A number of films named after Hitler have been produced in India's various languages. None of the films, except the controversial and widely-panned "Gandhi to Hitler" (2011), are biopics on Hitler nor even depict Hitler as a character. So why use the name? Because "the lovable protagonist, because of his authoritarian nature, is called Hitler."
Aafreedi argues that what seems like the appallingly casual use of a demagogue of hate is a function of ignorance: If you're too bossy, you're Hitler. He offers a mainstream example: the popular Hindi daily soap opera called "Hitler Didi." "Didi" in Hindi is a respectful form of address for an elder sister or, more idiomatically, "Auntie." The show (which was also dubbed into Arabic and broadcast around the Arab world) casts the eponymous protagonist as a disciplinarian with a warm heart.
Aafreedi comments that Facebook is replete with Indians and Pakistanis who carry the first name "Hitler" – less a decision of their parents and more a conscious choice to adopt a "masculine" name and who see the aggression of the name's infamous forbear "as a virtue." That segues into a darker side of the Hitler phenomenon in India: the adulation for Hitler, his "race pride" ideology and his "purging" of unwanted minorities by the founders of India's pre-state far-right Hindu nationalist movements and by their successors.
One Indian Jew whom I contacted suggested that some claimants of Jewish identity on matrimonial websites may be Christians. He knows many such Christians who observe Jewish religious observances like circumcision, keeping kosher, avoiding the idol worship of Jesus and so on.
According to him, the identification with Judaism is due to the fact that those (perhaps evangelical or Pentecostal) Christians believe the Jews to be the "chosen people." This can be equated with the Judaizing movement of Bene Menashe among the predominant Christian tribes of the North-East Indian States of Manipur and Mizoram.
The imagined identification of so many Indians without any Jewish connection as "Jewish" on matrimonial websites and the adoption of "Hitler" as an alias on social media profiles both emanate out of ignorance, but also function as a point of access to what their adoptees consider as positive stereotypes. The only way to combat this ignorance of Jewish history (including that of the Holocaust), religion and culture is education.
One place to start is higher education: There are only a pioneering handful of universities in India which offer Jewish Undergraduate and Postgraduate or Israel studies. It is high time other institutions of higher learning follow suit with the hope that graduates more grounded in understanding the Jewish experience will foster a greater grassroots understanding of, and sensitivity towards, Jewish identity in India.
Sayan Lodh is an MA (History) student at Presidency University, Kolkata, India where he is currently writing his MA dissertation on the Jews of Kolkata (formerly Calcutta)
Click the alert icon to follow topics:
ICYMI
Ken Burns' Brilliant 'The U.S. and the Holocaust' Has Only One Problem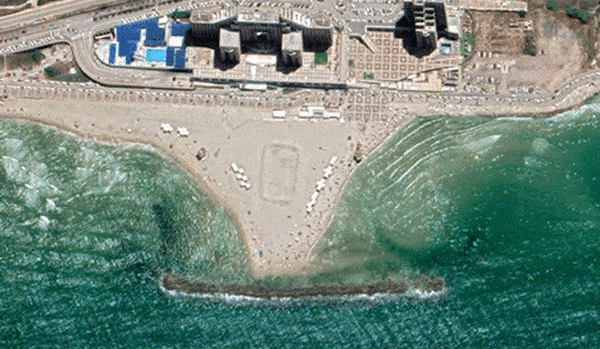 Facing Rapid Rise in Sea Levels, Israel Could Lose Large Parts of Its Coastline by 2050
As Israel Reins in Its Cyberarms Industry, an Ex-intel Officer Is Building a New Empire
How the Queen's Death Changes British Jewry's Most Distinctive Prayer
Chile Community Leaders 'Horrified' by Treatment of Israeli Envoy
Over 120 Countries, but Never Israel: Queen Elizabeth II's Unofficial Boycott