Opinion |
Eric Zemmour Isn't France's Donald Trump. He's Far Worse
A far right pundit, vile misogynist, racist conspiracist and potential contender for the presidency, Zemmour is the Jewish heir to a particularly vicious French brand of antisemitic nationalism – repurposed to target other minorities
Far right pundit Eric Zemmour, floating a possible presidential bid, speaks at another stop in his nationwide book tour. He has previously been convicted of inciting racial and religious hatred
Credit: AP Photo/Daniel Cole
He is a diminutive man with towering ambitions that, though he has yet to make an official declaration, may run in France's presidential election next year.
Remarkably, perhaps tragically, the racist bilge of the French pundit Éric Zemmour, long sloshing about in the French media, has now spilled across its western counterparts. Over the past few weeks, they've "discovered" the Zemmour phenomenon, with accounts, analyses and interviews in papers ranging from the New York Times to Die Zeit, and the Times to the Frankfurter Allgemeine Zeitung.
Should we, then, really discuss Zemmour some more? Some critics insist we ought not. To write about him, no matter how critical the perspective, gives Zemmour what he most craves: attention. Moreover, as we already learned five years ago with Donald Trump's campaign, a media frenzy is not cost-free: it functions as fuel for his movement.
On the other hand, not to write about Zemmour, no matter how ethical the reasons, may allow those still on the fence to slump into his camp. The refusal to dignify (and thus potentially magnify) his falsehoods by replying to them, critics warn, can be interpreted as resignation or indifference. They argue no matter how much we pretend not to be interested, Zemmour – and all that he represents – is interested in us.
The Jewish Far-right Contender for the French Presidency | Erdogan and Imran Khan's Hypocritical War on 'anti-Muslim' France | The Antisemitic Injustice of France's Sarah Halimi Trial
But the media's fascination with Zemmour has mostly led either to facile comparisons to the former and perhaps future president of the United States, or to equally facile comparisons to the rise of populism in other countries.
Yet there is something peculiarly French – given his feverish nationalism, this is only appropriate – to Zemmour. His writings reflect, for want of a better word, the values of a traditional brand of French nationalism leavened by antisemitism.
That Zemmour, a son of Sephardic Jews, has embraced this brand of nationalism, one that stretches back to late 19th century antisemites like Édouard Drumont, Maurice Barrès and Charles Maurras, is only a paradox at first glance.
If we look to Hannah Arendt's notion of the Jewish parvenu – 19th and 20th century European Jews who, blinded by the promise of assimilation, failed to see the threat of antisemitism – the contradiction collapses. Zemmour, it turns out, is not the prophet he pretends to be, but just another sad parvenu.
Zemmour is now on a nationwide book tour doubling as a pre-campaign tour. The book he is touting, 'La France n'a pas dit son dernier mot,' differs from his earlier screeds. Unlike 'Le Suicide français' or 'La Melancholie française,' 'France hasn't yet had its last word' seems more energetic, if not more optimistic. While the book has been a runaway bestseller – more than 80,000 copies were sold in the first week – it turns out that Zemmour, at least, exhausted his stock of words a long time ago.
During his long career as a prophet of France's decline, Zemmour keeps returning to the same words. Take, for example, "grand replacement." Coined by the extreme rightwing thinker Renaud Camus, the term distills the conspiracy theory that, with the connivance of a cosmopolitan and urban elite, the nation's original population is being replaced with non-white peoples.
Obsessed by this notion, Zemmour points to the case of Seine-Saint Denis. This Parisian borough, "long the historical heart of France, where the tombs of our kings are located," is becoming a "Muslim enclave subject to the rule of Allah." Seine-Saint Denis, he predicts, will become the French Kosovo, a battleground between opposing religious communities.
This "demographic inversion" is a fact, Zemmour affirms, not a myth. How could it be otherwise? After all, the "only young men authorized by French feminists to maintain this once traditional, now scorned, code of virility are young blacks and Arabs." France is thus doomed since these same women refuse to accept that their duty is to "give themselves without shame" to their (authentically French) men who "need to sexually dominate them."
According to Zemmour, French women must become breeders, subservient to white French men, if France hopes to stem the "grand replacement." His obsession with this issue reflects, in part, the national obsession with dénatalité, or the declining birthrate, since the late 19th century. But it also reflects, in part, Zemmour's own attitude towards women: he's a vile misogynist whom several women have accused of sexual harassment.
But all is not loss. Following his grim diagnosis, Zemmou does offer a prescription. He proposes, for example, the reenactment of an early 19th century law that forbids non-French names. "I find it sad that French children are named Mohammed." But such laws treat only the symptoms of France's malaise.
Zemmour thus prescribes stronger medicine: "Re-emigration." The French equivalent of "self-deportation" dear to American reactionaries, re-emigration responds to what Zemmour labels "a real problem of demographic balance and identity." Better this, he warns, than the alternative: a descent into "chaos and civil war."
What is most striking about Zemmour's claims is not their spleen, but instead their sources. Rather than offer an original, if outrageous analysis of his nation's ostensible ills, he instead echoes earlier eruptions of French xenophobia. What Arabs and Black people represent for Zemmour, the Jew represented for writers like Barrès and Drumont.
The latter, author of the 19th century bestseller 'La France juive' ('Jewish France'), warned that an international Jewish conspiracy was determined "to ruin France and monopolize its land." Barrès shared Drumont's conviction. As he remarked during the Dreyfus Affair, the eponymous protagonist had to be a traitor "because he is a Jew."
Among the reasons the Dreyfus Affair fascinated Hannah Arendt was that it illuminated the late 19th century rise of the Jewish parvenu in France. They strove to assimilate fully into French society – so fully, in fact, that they refused to rally behind Dreyfus, from fear of being identified as less French and more Jewish in the eyes of others.
For this reason, Arendt argued in her book 'The Origins of Totalitarianism,' these French Jews "were more jingoistic than native Frenchmen." So jingoistic, as Arendt quotes the French Zionist Bernard Lazare, that many of them were willing to "stand guard at Devil's Island [where Dreyfus was imprisoned] alongside the most rabid [and, needless to say, antisemitic] patriots."
It seems everything and nothing has changed since the Affair. What better way to affirm your Frenchness today, especially in the eyes of those who believe they sprouted from the French soil, than by denying Frenchness to Muslims? Or, for that matter, deny this to fellow Jews who fall short in their nationalistic devotion?
In his new book, Zemmour sparked outrage in the French Jewish community by criticizing those parents who, in 2012, buried their children, murdered by the jihadist terrorist Mohammed Merah in Israel, not France.
In the end, Zemmour, this offspring of Algerian Jews stripped of their French nationality by Pétain in 1940, who eagerly defends the Nazi collaborator for "protecting" France's Jews in WWII, is not just derivative. He is disgraceful. Not that the consciousness of shame will dissuade the ranks of 'Generation Z,' as his diehard fans are known, from doing their best to put him, his unadulterated racism, and his impoverished vision of France, in power.
Robert Zaretsky teaches in the Honors College, University of Houston, and is a columnist with the Jewish Daily Forward. His new book, "Victories Never Last: Reading and Caregiving in Time of Plague" will be published in March 2022 by the University of Chicago Press
Click the alert icon to follow topics:
ICYMI
Ken Burns' Brilliant 'The U.S. and the Holocaust' Has Only One Problem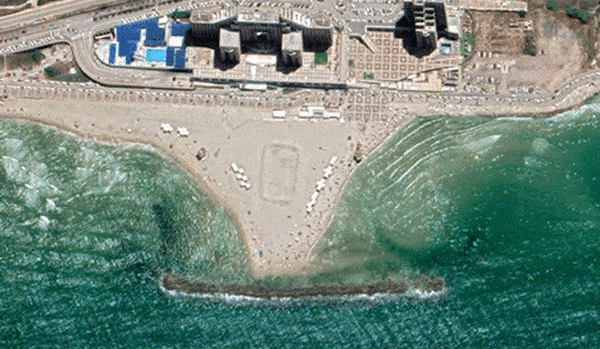 Facing Rapid Rise in Sea Levels, Israel Could Lose Large Parts of Its Coastline by 2050
Lapid to Haaretz: 'I Have Learned to Respect the Left'
The Mossad's Fateful 48 Hours Before the Yom Kippur War
As Israel Reins in Its Cyberarms Industry, an Ex-intel Officer Is Building a New Empire
How the Queen's Death Changes British Jewry's Most Distinctive Prayer