Opinion |
Russia's Campaign to Rewrite WWII History Is Dividing the Balkans. Just as Putin Intended
Russia's WWII historical revisionism is a key vector for Putin's wider agitation and influence strategies in the Balkans, especially in Bosnia and Serbia. Its wider repercussions could be disastrous
Russian soldiers wearing WWII-era uniforms march in Red Square during the Victory Day parade marking 75 years since the Nazi defeat in WWII. June 24, 2020.
Credit: Alexander Zemlianichenko,AP
This January, an exhibition entitled "The Path to Victory" opened in Sarajevo, under the auspicies of the Russian Embassy. It's composed of documents and posters showcasing the role of the Soviet Red Army during the Second World War.
At the exhibition's opening, the Russian ambassador stated: "What unites our peoples is a common interpretation of history and our common attitude towards Nazism. Today's exhibition is a set of facts about true events from the war period."
But it's increasingly clear that no such "common interpretation of history," not least in regard to WWII, binds Russia and a growing number of states, from Poland to the Baltics. And now the Kremlin seems committed to spreading its partisan, if not revisionist, version of "true facts" about WWII throughout the Balkans, as well.
This was the first time that such an exhibition was held in Sarajevo. The cultural activities of the Russian Embassy in Bosnia and Herzegovina are usually focused on the other part of the country - the Bosnian Serb entity, where Russian academic and cultural institutions already have a well-established history of cooperation.
Historical revisionism is a salient component of Russian soft power, and the "cult of victory" – then-Soviet Russia's triumph over Nazism, presented as a unilateral achievement – is central to this strategy. A key focus of the "triumph" is the 9th May, Victory Day, commemorating the Nazis' surrender.
As journalist and analyst Kseniya Kirillova notes, the "cult of victory" and the glorification of the Red Army's WWII role is intensely political and contemporary: "[I]t has acquired strategic importance in the eyes of the Kremlin and become the cornerstone of, not only domestic ideology, but also the country's foreign policy."
These activities are widely seen as part of the Kremlin's broader efforts to change, or falsify, what is accepted as historical truth, and their proliferation in recent years has elicited a strong response from Poland and the Baltic states.
In a highly critical joint statement, the presidents of Lithuania, Latvia and Estonia recently called out Russia for misrepresenting the events that led up to WWII, and what happened afterwards, and made it clear that it was not only history that was at stake. Russia's revisionism was, in their words, "a regrettable effort to falsify history and question the very foundation of the contemporary international rules-based order."
Such activities have also become increasingly common place in the Balkans in recent years. Although smaller in scale, they constitute an important part of Russia's growing influence in the region.
This year, Russia instructed its ambassador in Bosnia and Herzegovina to attend the 9th May comemoration in Banja Luka, together with the Bosnian Serb political establishment. The Kremlin was sending a clear message to the Balkan states: "We regard you as part of our narrative, and our sphere of influence."
On that occasion, Russian ambassador Petar Ivancov stated: "We defeated fascism together 75 years ago. Today we are also together and together we solve the tasks that lie ahead of us, our countries and Europe."
Milorad Dodik, the ultra-nationalist Serb member of the tripartite presidency, was even more direct: He declared that victory over Nazism had only been possible "because the peoples of the Soviet Union, as well as the peoples of Yugoslavia, and mostly the Serbs, made immeasurable sacrifices for freedom." He added: "Iif it were not for that sacrifice, we would not be celebrating the freedom of Europe even today."
During the Second World War, Yugoslavia was under Nazi occupation. Croat nationalists, the Ustasha, formed a puppet "Independent State of Croatia" which targeted Serbs, Jews and Roma with Nazi-style laws and set up concentration camps (the most infamous of which was Jasenovac) where they were massacred. The Ustasha had considerable autonomy and were brutal in their campaign.
In Serbia, a collaborationist government, led by General Milan Nedi, was formed. Together with the Nazis, it too targeted Jews and Roma. By 1942, Serbia was the first country in Nazi-occupied Europe after Estonia to be declared "Judenfrei" ("free of Jews"). The Bosniaks, stateless and without proper political leadership, split into all sides of the conflict; they were initially mostly aligned with the Independent State of Croatia, but later on largely towards the Communist partisan movement.
That same May 9th, an exhibition entitled "Victory Day: Heroic Times" was opened in the Serbian capital, Belgrade by its deputy mayor and Konstantin Kosačov, a high-ranking Russian official. And the list of Russian-sponsored or Russian-influenced events focusing on WWII doesn't stop there.
In Belgrade and Banja Luka, there are now "Immortal Regiment" marches. Beginning as a grassroots initiative in Russia to remember the dead soldiers of WWII, the events were then hijacked by pro-Kremlin politicians and are now considered a clear propaganda export tool of the Russian state.
Two months later, the Russian Historical Society hosted an online academic conference on the role of the Soviet Union in WWII, attended by historians from the University of Eastern Sarajevo and various other Balkan academic institutions. According to a press release, the participants agreed that "the revisionist approach to the events of the Second World War was unacceptable, above all the minimization of the role of the Soviet Union."
In the Balkans, like in other parts of Europe, the narrative of WWII is never only confined to the history books. But there is a difference between keeping the memory of those events and victims alive, and a blatant campaign of manipulation and the weaponization of memory for political gain.
In the case of Russia, the battle over WWII plays a core role in its agenda for the Balkans, and its efforts to steer public opinion and debate are clearly accelerating.
That WWII revisionism intersects conveniently with other currents of historical revisionism in which Moscow participates in the region.
Over the last decade, events from far more recent history – the 1990s, including the Bosnian genocide, are questioned; Bosnian Serb authorities and Serbia proper sponsor "alternative" histories and narratives. Their firmest supporter in this campaign is Russia.
Several projects have brought Russia, Serbia, and the Bosnian Serb leadership into a collaborative partnership to revise and reconstruct history over the years.
The most tangible example of this is the so-called "Disneyland of Serbian nationalism," a pastiche "old town" built a decade ago and filled with monuments to Serbian ethnosymbolism, built by the trio in Visegrad's Andricgrad neighborhood to show how a typical Serb town would look like had the Ottomans not conquered the area.
Russia's ultra-nationalists increasingly see the Serbian-majority parts of Bosnia as potential spaces for their activism. Two years ago, Zahar Prilepin, a Russian ultra-nationalist writer who joined a volunteer unit that fought in the Russian-occupied part of Ukraine in 2017, was banned by Bosnia's security services for being a threat. He was scheduled to take part in poetry event at Andricgrad. He later boasted that he'd visited Bosnia under the radar "20 to 30 times."
The Russian Orthodox Church is also an increasingly visible agent of Russian soft power in the region. In recent years, it has worked to construct several churches and cultural centers throughout the Bosnian Serb entity.
Several weeks ago, Serbian President Aleksandar Vuči visited the construction site of a large, new Serbian-Russian Orthodox Cathedral and religious-cultural center in Banja Luka – the very first church associated with Russian and not solely Serb Orthodoxy in Bosnia. Vucic's government has contributed 600,000 Euros to the project. Russia's aim is to inculcate a transnational sense of Orthodox brotherhood (despite the Eastern churches' disputatious histories), bolstered by a dose of pan-Slavic ethnic and linguistic kinship.
These soft power activities aim to portray Russia as the savior of the Balkans from the Nazis – and by extension, savior of the Balkans today. By framing themselves and their local partners as the bulwark of the anti-fascist movement then and now, they solicit the logical conclusion that everyone else, those who are not with them, are the fascists.
This sort of rhetoric is particularly dangerous in the Balkans, as it sows further division in already polarized societies. The recent elections in Montenegro trigged a number of targeted attacks on Bosniaks, proving once again how fragile the situation is and how quickly it can escalate.
The memory of crimes committed during WWII were exploited for their fear value and to aid political mobilization during the 1990's conflicts in the former Yugoslavia, mainly by Serbia, which warned that history was being repeated, in order to justify its "self-defense." Commemorative practices, such as exhumations and the reburials of WWII genocide victims, relyingon narratives of historical victimhood, played a crucial role ahead of the first democratic elections in the former Yugoslav states.
Now, this newly invigorated Russian narrative is slowly creating additional boundaries and cleavages between "us" and "them" in the territories of Bosnia and Herzegovina and Serbia.
What are the policies that Russia's influence strategy targets? Broadly, Russia seeks to whitewash European history in order to present itself as the prime, if not sole, vanquisher of the Nazis. By dint of this achievement, Russia believes it is owed a moral and historical right to project its power over certain geopolitical areas that it liberated.
Russian activities tend to be aimed at opposing the NATO integration of Bosnia and Herzegovina, Montenegro and Northern Macedonia. Towards that aim, Russia provides political support to Bosnian Serb hardliner Milorad Dodik, often called "Putin's man in the Balkans," who in turn serially endorses Russia, its leader and its irredentist adventurism in the form of its annexation of Crimea. It also backs pro-Russian activities in other fields: religious, paramilitary and intelligence.
As scholars Jasmin Mujanovic and Aleksandar Brezar have noted, the Kremlin's focus in Bosnia is "keeping Sarajevo out of NATO at all costs," and one of its key tactics is the "increasingly successful manipulation of both traditional and online media" in Bosnia (to which can be added cultural events, rallies and academic symposia) "to advance its anti-NATO (and anti-Western) agenda."
Russia's activities in this regard are particularly dangerous for Bosnia because it creates a second center of power and gravity for local pro-Russia elites who are invited "to believe they can count on Moscow's patronage and support in the event of serious instability." In so doing, Bosnian Serb nationalist leaders "begin to test the limits of what is permissible and possible" with "Russia's backing."
One of the clearest reflections of this willingness to push Bosnia's stability to its limits is their decade-long threat to hold a referendum on succession which would lead to Bosnia's implosion. Bosnian Serb nationalists consistently block any progress towards integration with the EU and NATO, cosy up to Putin, and and continually attempt to create political havoc in the country – in recent years, using Europe's migrant crisis to question the credibility of the EU.
The coronavirus pandemic has undoubtedly impeded Russia's activities in the region this year. But Russian historical revisionism, and its political and ground-level repercussions, are certain to make a powerful comeback. In the Balkans, where history is a profound part of everyday life, such historical revisionism has serious implications for regional politics and security.
The Russian endgame is to prevent the expansion of NATO and EU into the Balkans, and to bring the area into a more intensive Russian sphere of influence through cultivating pro-Russia political parties and leaders, encouraging Bosnian Serb secession, and promoting instability in the opposition camp.
Warning shots have already been fired: an attempted coup in Montenegro; a campaign to prevent Macedonia's NATO membership (which failed); openly pro-Russia, anti-NATO Serb nationalist parties in the Montenegrin elections, who won solidarity over the border in Banja Luka and Belgrade; and post-election violence against non-Serb minorities.
Bosnia and Herzegovina is heading for general elections on November 15. Backing Bosnian Serb nationalists, it will be another test of strength for Russia's agenda in the Balkans, and for how far the Kremlin will play with fire in terms of post-election instability.
Russia's strategy of historical revisionism, its soft power machinations through pro-Russia actors who justify a national and political identity convenient for the Kremlin's geopolitical ambitions, is a clear and present danger for the Balkans, as much, if not more so, than for other parts of Europe.
Dr. Hikmet Karčic is a genocide scholar based in Sarajevo, Bosnia and Herzegovina. He is a researcher at the Institute for Islamic Tradition of Bosniaks in Sarajevo and a Senior Fellow with the Center for Global Policy in Washington D.C. He was the 2017 Auschwitz Institute for Peace and Reconciliation–Keene State College Global Fellow. Twitter: @hikmet_karcic
Click the alert icon to follow topics:
ICYMI
Ken Burns' Brilliant 'The U.S. and the Holocaust' Has Only One Problem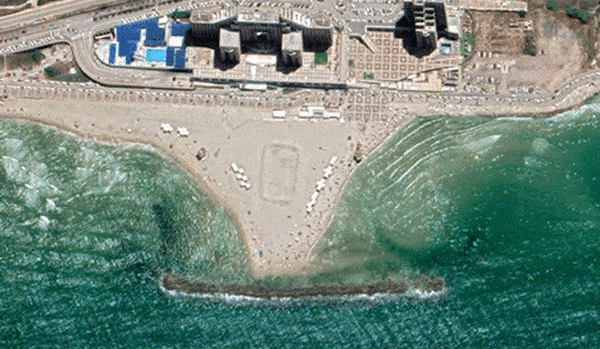 Facing Rapid Rise in Sea Levels, Israel Could Lose Large Parts of Its Coastline by 2050
Lapid to Haaretz: 'I Have Learned to Respect the Left'
The Mossad's Fateful 48 Hours Before the Yom Kippur War
As Israel Reins in Its Cyberarms Industry, an Ex-intel Officer Is Building a New Empire
How the Queen's Death Changes British Jewry's Most Distinctive Prayer