Opinion |
Angry at ultra-Orthodox Jews for 'Defying' Coronavirus Rules? It's More Complicated Than That
Researching the Haredi community's relations with the public health system, it's clear both the state and religious leaders bear responsibility for the tragic breakdown in preparing ultra-Orthodox Jews for a pandemic like COVID-19
Orthodox Jewish boys walk through New York's Borough Park neighborhood - hit particularly hard by the coronavirus - on Passover eve. April 08, 2020
Credit: AFP
The coronavirus pandemic has amplified both anxieties and generalizations around Haredi - or ultra-Orthodox - Jews in Israel, the U.S. and the UK. Media outlets in these countries have mostly represented Haredi Jews as either ignorant or deliberately defiant of public health restrictions. Their level of compliance with those restrictions is viewed as a litmus test for how poorly Haredim are integrated in state and society.
Yet the Haredi public's relationship problems with public health in Israel and the UK are long-running and unresolved, a situation I have witnessed first-hand working as a medical anthropologist with Haredi communities in both countries.
Rather than the coverage that descends into an endless, and often vicious, blame game, we should be asking different, constructive, serious questions. The coronavirus crisis demonstrates the urgency of addressing broader questions around minority-state relationships, responsibilities and rights.
Commentators have frequently discussed, often in patronizing tones, the need to "educate the Haredim." But there has been much less discussion about how this lack of education and engagement on a devastating public health crisis has come about.
The truth is that there has been a fundamental breakdown in responsibility on the part of both the state and religious leaders to prepare Haredi Jews for this challenge. Given that the priorities of public health and Haredi leaders are not in opposition, there should be frank discussions of how the two parties now move forward and meet their mutual responsibilities to the Haredi population.
In Israel, Haredi Jews have formed a disproportionate number of morbidity, hospital admissions and deaths from COVID-19. Many people have rushed to claim that Haredi Jews are endangering the public by ignoring government restrictions around home isolation.
The uproar over one event captured this sense of outrage: A funeral attended by approximately 400 people in the ultra-Orthodox city of Bnei Brak. This kind of discourse plays into broader religion-state anxieties around Haredi "exceptionalism": most notably, their exemption from the military draft. Many Israelis will say: While we have to abide by the rules, Haredim do not.
But that funeral, the video of which was shared widely over social media, also serves as an example of how public ideas interact with public health to reinforce prejudice and to compress a community into a "single story." We are presented with a definitive image of what Haredi Jews are like, when what is true of any community is diversity.
Similarly, British newspapers suggested that Jews (not only Haredim) constituted a disproportionate number of the rising deaths from COVID-19 in the UK. There were reports that synagogues and mikvahs (ritual baths) in Haredi neighborhoods were offering 'service as usual' access.
In the U.S., the New York Times reports that a spike in coronavirus infections and deaths in New York state were due to "Orthodox Jewish residents, some of whom, according to authorities, have refused to adhere to social distancing requirements" for funerals and synagogues. A recent headline in the Guardian declared that "Jewish leaders fear ultra-Orthodox Jews have missed isolation message."
The Guardian article went on to report a rabbi claiming that Haredi Jews are not unique in ignoring the home isolation mandate, and that other religious groups continue to meet for services. Senior Haredi rabbis in England have consequently asked, "I'm not quite sure why attention is falling on us."
Such responses imply that Haredi Jews feel they are being held to different standards of scrutiny - although the UK Muslim community has also suffered disproportionate losses and face queries, justified or not, too, and in the U.S., particularly, churches in some states have won special exception status to stay open – or are simply defying the bans).
But the perhaps inevitable media interest in the Haredi community is not an excuse for the community's own shortfalls in leadership during this pandemic. The high death rates also raise pressing questions about Haredi communal responsibility around public health. Religious Jewish leaders in France made the decision (albeit belatedly) to close all mikvahs a step that signals the religious leadership taking responsibility for their people in the face of the severity of the pandemic.
The issue of coronavirus among Haredi communities in Israel and the UK is more complicated than health messages being missed or flouted. My work with Haredi communities over the last seven years – on relevant public health issues such as antenatal care and vaccinations – informs my belief that the tensions we are witnessing now have roots in pre-existing relationships between Haredim and the state, in which healthcare plays an important role.
Public health services in the UK and Israel often describe Haredim as "hard to reach" or "non-compliant," terms that imply an attempt to evade healthcare services and shirk responsibilities to community health. Common to Haredim in the UK, Israel and the U.S. is the representation that they are an "ultra-Orthodox" community that make rather "un-Orthodox" decisions around health.
This language is particularly at play in discussions around lower-levels of vaccination coverage (an issue for herd immunity), but also the importance of social distancing and home isolation for preventing transmission of COVID-19.
But in my experience, healthcare is among the few places where Haredi Jews and the state do directly engage with each other. Whilst Haredi Jews often attend private community schools or educational institutions and may not be integrated into the mainstream labor economy, access to healthcare is essential – from a perspective of public health and the overriding Jewish tradition of pikuach nefesh (preserving or protecting life).
Pikuach nefesh is especially important to reinforce because it overrides almost any other commandment, and indicates how public health and Jewish law can be entirely consistent. They may, however, be differing interpretations of how those frameworks are applied in practice.
The issue of routine vaccinations offer a stepping-stone to explore public health and Haredi relations that appear to have collapsed around the coronavirus pandemic. Haredi neighborhoods in London, New York and Jerusalem tend to have a common issue of lower-level vaccination coverage, which have led to outbreaks of preventable diseases - especially measles.
In 2018, an infant from a Haredi Jewish family in Jerusalem died from measles, which demonstrates the tragic consequences of non-vaccination. Vaccinations are a formative way to develop lasting and trustful public health relationships with Haredi families, and often need to be done in tailored ways. In response to the 2018 measles outbreaks in Haredi neighborhoods of New York, a group of Orthodox Jewish nurses set up a task force to address vaccine hesitancy and misinformation campaigns targeting the community.
This kind of initiative demonstrates the internal ways of working around public health issues in Haredi minorities, and Hatzolah and Ezrat Nashim (paramedic services founded by the Orthodox Jewish community) and offer comparative examples to show how the value of health is fundamentally a Jewish value.
A misleading issue that is consistently cited in the UK and Israel is the idea that Haredi Jews form gated communities with next to no access to information from the external or online world. There certainly are points of crossing. In the UK context, NHS messages around home isolation have been translated into Yiddish especially for Haredi neighborhoods in London. Haredi-specific circulars containing public health information are circulated to thousands of homes, and are ideal for communicating directly with Haredi families.
In Israel, the army - which has been given responsibility for the quarantine of Bnei Brak - has been equipped with Hebrew-Yiddish translations and the police are driving around Haredi neighborhoods with loudspeakers announcing coronavirus regulations inHebrew and Yiddish. The presence of the army, however, is also viewed as the state imprinting its authority over a "hard to reach" minority.
To say that the messages were being missed takes away the community and its leadership's own agency and responsibility to respond to the situation.
Religious authorities (which includes a rabbi and their wife) can carry considerable clout in terms of social control in the more self-protective Haredi and Hassidish communities. A more pressing question, then, is whether rabbis and rabbinic judges (dayanim) are actually enforcing closures of synagogues and institutions in line with public health mandates.
If religious authorities are not enforcing these restrictions, then this does not necessarily mean that the community leadership is missing key messages are being missed, but that they are refusing to act on those messages.
Then there are structural issues common to Haredi neighbourhoods in Bnei Brak, London and New York that the pandemic has made visible. Very real issues around larger family sizes and strong family and communal ties play out in contexts of over-crowding and economic deprivation, and these conditions enable effective transmission – whether of measles or COVID-19.
Every Israeli is now required to wear a face mask when leaving the house.I went to the closest pharmacy today and was shocked to have to pay 40 NIS (£9) for basic protective equipment. Fifty-four per cent of Haredi Jews in Israel live below the poverty line, making the inflated cost of basic protective equipment unaffordable for families in densely populated, often poorer, neighbourhoods like Bnei Brak and Mea She'arim.
With those contextual realities in mind, it shouldn't take a pandemic for communal, public health and welfare responsibilities to be enacted. Broader questions are also raised about faith schools and their freedom over educational curricula to approach science, risk and health.
Rather than "hard to reach," both public health services and Haredim appear to be "hard of hearing" when it comes to listening to each other's health expectations and responsibilities. The coronavirus crisis situation has exposed long running issues between the state and religious groups and underscored the mutual lack of understanding between Haredim and public health services.
The disproportionate morbidity, hospital admissions and deaths in Israel and similarities with the UK then raise questions of how statutory services and minorities move forward together.
Public health authorities and Haredi religious leaders have seen that the price of not collaborating effectively is tragically high. Both parties must share the responsibility for protecting the health of this growing minority population, during coronavirus and after.
Ben Kasstan is a medical anthropologist at The Hebrew University of Jerusalem, where he is researching vaccine decision-making among Haredi Jewish families in Israel. Twitter: @Kasstanb
Click the alert icon to follow topics:
ICYMI
Ken Burns' Brilliant 'The U.S. and the Holocaust' Has Only One Problem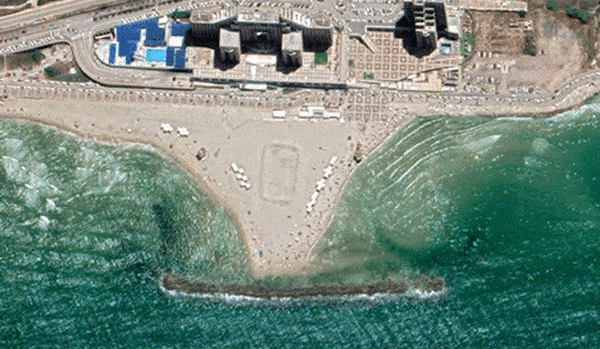 Facing Rapid Rise in Sea Levels, Israel Could Lose Large Parts of Its Coastline by 2050
Lapid to Haaretz: 'I Have Learned to Respect the Left'
The Mossad's Fateful 48 Hours Before the Yom Kippur War
As Israel Reins in Its Cyberarms Industry, an Ex-intel Officer Is Building a New Empire
How the Queen's Death Changes British Jewry's Most Distinctive Prayer