Opinion |
How Poland's Ruling Party Cynically Fuels anti-Semitism and Holocaust Denial
Poland's nationalist government, and its pet historical institutes, may not believe 'global Jewry' is hiding the truth about a secret Nazi gas chamber in the heart of Warsaw. But there's a reason they flatly refuse to disprove the hoax
People hold flags during a march marking the 101st anniversary of Polish independence in Warsaw, Poland November 11, 2019
Credit: KACPER PEMPEL/ REUTERS
There is much to commend in Professor Daniel Blatman's recent Haaretz column (Israel, it's time to call off the anti-Polish hunt), in which he argues that the determination of some people to insist on a crude stereotype of Poland as an irredeemable "hothouse of anti-Semitism" risks clouding understanding of the complex realities of the Polish-Jewish experience.
It is of course wrong to hold an entire nation responsible in perpetuity for the historic ignorance and criminality of its worst elements - even if recent polling conducted by the Anti-Defamation League suggests that some anti-Semitic attitudes in Poland remain worryingly durable. And it is of course wrong to portray legitimate acts of commemoration of Polish suffering as somehow automatically signifying indifference to the fate of the Polish Jews.
But that only makes it all the more unfortunate that Professor Blatman should have invoked the so-called "KL Warschau hoax" in defense of the Polish authorities.
His argument appears to be that the Polish government cannot be held responsible for the activities of a handful of anti-Semites who have been spreading misinformation about a "secret" German death camp in the Polish capital - a hoax designed to fan resentment against Jews and challenge the singularity of the Holocaust.
But if the KL Warschau hoax proves anything, it is not that the Polish authorities bear no responsibility for the flourishing of anti-Semitic conspiracy theories associated with nationalist falsifications of history.
On the contrary, it serves as one of the most vivid examples of senior Polish officials actively promoting and protecting a grotesque historical distortion that, if left unchecked, will continue to fuel anti-Semitic sentiment and Holocaust denial in sections of Polish society.
As Professor Blatman acknowledges, there was a German concentration camp in occupied Warsaw, which the Germans called "Koncentrationslager Warschau" but which is more widely known by its Polish name of "Gesiówska." After the liquidation of the Warsaw Ghetto in 1943, it was used for forced labor to dismantle the ghetto remains, claiming the lives of approximately 20,000 Jewish and non-Jewish people. The camp was liberated by the Polish Home Army in 1944, but later taken over by the Communists and operated as a prison camp until the mid-1950s.
In the 1970s, a lone communist judge called Maria Trzcinska, who served on Communist Poland's commission for investigating Nazi German war crimes, developed a theory that Gesiówska had in fact been only one part of a much wider camp complex with facilities stretching across the city's western suburbs, the purpose of which was exterminate the city's non-Jewish Polish population in just the same way as the Polish Jews.
Her most sensational claim was that the Germans had operated a giant gas chamber inside a road tunnel next to Warsaw West railway station, which she estimated had claimed the lives of 200,000 non-Jewish Poles.
Consistently dismissed by Poland's academic establishment, Trzcinska's thesis was picked up and promoted by nationalist activists, who cited it as "proof" that the Holocaust of Europe's Jews was by no means unique.
They argued – and continue to argue – that global Jewry is co-ordinating a cover-up of the "truth" about KL Warschau as part of a wider campaign to wield the Holocaust as a political weapon and use it to extort money from Poland.
In 2001, the Polish parliament passed a motion announcing a monument to the victims of KL Warschau, complete with a foundation stone that had been blessed by Pope John Paul II. But the plan sparked a bitter dispute as to which KL Warschau was to be commemorated. In the absence of consensus, nationalist activists started putting up their own monuments promoting Trzcinska's version of the story.
And as Haaretz reported recently, they also engaged in an intensive, decades-long campaign to manipulate and falsify Wikipedia entries about the camp.
In 2010, Poland's Institute of National Remembrance (IPN) asked a respected historical investigator called Zygmunt Walkowski to establish the facts about the camp. Walkowski was able to establish not only that Trzcinska's thesis was wrong, but that it had essentially been bogus from the start, resting on demonstrable falsehoods that could have been easily refuted even back in the 1970s.
Walkowski submitted his report to the IPN in 2017. In the meantime, however, the state body had been taken over by Poland's ruling right-wing Law and Justice party (PiS) after its victory in elections in 2015. PiS has long sided with the nationalist activists in the KL Warschau dispute, and the man it had appointed as the new director of the IPN, Jarosław Szarek, had himself promoted Trzcinska's campaign in his former life as a right-wing journalist.
Not only has the government-backed IPN flatly refused to publish or even to publicize Walkowski's report disproving the hoax, but it has actively sought to prevent him from presenting his findings under its auspices. In its public statements, including on social media, it continues to pretend that the last word on the subject was a book published in 2007 which disagreed with Trzcinska's thesis, but, crucially, did not disprove it.
In October 2017, 10 months after Walkowski's report was submitted, the IPN stood idly by as a new plaque bearing the same old falsehoods about the camp was unveiled in a ceremony that included the participation of far-right activists, Polish army officers, and representatives from PiS, including a PiS MP who gave a speech. That plaque and all the other false monuments, remain in place to this day.
It is often speculated as to whether or not Poland's ruling party, Law and Justice, is an "anti-Semitic party." That is the wrong way of looking at it. It is not driven by ideology, but by something more akin to a mood, the twin pillars of which are a sense of grievance and a weakness for conspiracy theories.
It is a mood that both feeds off and fuels not only anti-Semitism, but all kinds of other prejudices and conspiracies – about most of the country's neighbors, about almost all racial, ethnic, and sexual minorities, about anyone who does not share their worldview.
It is extremely unlikely that the senior leadership of PiS or the IPN really believe that 200,000 of their compatriots died in a secret gas chamber, the truth about which is ostensibly being covered up by the global "Holocaust Industry." But they are content for others to believe it, so long as it feeds the sense of grievance from which the government draws its strength.
Their complicity in the KL Warschau hoax serves as proof of a kind of supreme cynicism, matched only by the naivety of those who take at face value the assurances of Poland's present leaders that they really do care about an honest accounting with the past.
Christian Davies is a foreign correspondent based in Warsaw. His essay about KL Warschau, 'Under the Railway Line', was published earlier this year in the London Review of Books. Twitter: @crsdavies
Click the alert icon to follow topics:
ICYMI
Ken Burns' Brilliant 'The U.S. and the Holocaust' Has Only One Problem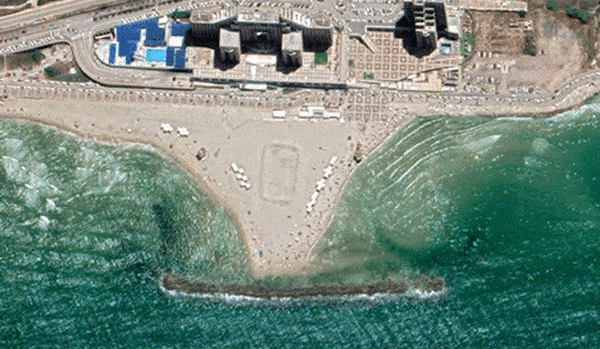 Facing Rapid Rise in Sea Levels, Israel Could Lose Large Parts of Its Coastline by 2050
As Israel Reins in Its Cyberarms Industry, an Ex-intel Officer Is Building a New Empire
How the Queen's Death Changes British Jewry's Most Distinctive Prayer
Chile Community Leaders 'Horrified' by Treatment of Israeli Envoy
Over 120 Countries, but Never Israel: Queen Elizabeth II's Unofficial Boycott