Opinion |
Fascism and the Far Left: A Grim Global Love Affair
There was shock when far-right U.S. provocateur Steve Bannon and leftist UK firebrand George Galloway shared an intimate moment in Kazakhstan recently. But the 'red-brown' alliance's roots run deep, and their mutual attraction shows no sign of waning
'The far right and far left very much on the same page': Natalia Antelava's tweet from the Kazkhstan conference where Steve Bannon and George Galloway embraced
Credit: Twitter
When a photograph began floating around Twitter of former firebrand UK Labour MP, George Galloway, in an intimate moment of friendship with far-right ideologue and former Trump guru Steve Bannon, a shock wave reverberated across the left.
The prominent left-wing Guardian columnist, George Monbiot gasped, "Good grief, is this real?" adding, "The photo appears to suggest warmth and fellow feeling between the two men. If so, it is one of the most disturbing images of our troubled times."
Natalia Antelava, the Codastory reporter who snapped and posted the photo, explained that it followed a "tight embrace" between the two politicos immediately after Galloway informed Bannon of the resignation of UK Prime Minister Theresa May.
Galloway attempted to parry the controversy, excusing it as mere expression of amity after they'd shared a platform at the aptly named panel, "Crisis of Trust: Global Power Balance" at the equally appositely entitled "The World Today: Transforming Reality?" conference held by the Eurasian Media Forum in Kazakhstan.
By Antelava's account, and in numerous comments online, it was seen as much more than mere politeness: "[H]ere the far right and far left very much on the same page in Almaty."
Many observers drew comparisons with other once-shocking cohabitations between prominent left and right-wingers such as Fox News' Tucker Carlson and The Intercept's Glenn Greenwald the crossover between leftists and the far-right in defense of Syria's Bashar Assad, to dismiss charges of Russian interference in U.S. elections and to boost Russian geopolitics.
The conference's organizer, Dariga Nazarbayeva, is the daughter of long-time Kazakh dictator Nursultan Nazarbayev, whose 30-year term finally ended in resignation this year. The "Eurasianism" the conference seeks to boost has two faces: a banal economic and political cooperation between Central Asia's sovereign states, or a project of Russian imperialism. The Eurasian Media Forum has hosted media and political figures from the U.S. encouraging the former, and fascists like Alexander Dugin who favor the latter.
So why would Galloway, once the youngest ever leader of the Scottish Labour party, and who's said that "the disappearance of the Soviet Union is the biggest catastrophe of my life," hug one of the most notorious far-right grifters in the world? The answer is not as surprising as it would seem.
Galloway's long history flirting with the far right and authoritarianism goes back at least 25 years. In 1994, he gave his infamous address to Saddam Hussein in Baghdad, after the dictator's genocide against Iraqi Kurds and cruel repression of Marsh Arabs: "Sir, I salute your courage, your strength, your indefatigability, and I want you to know that we are with you, hatta al-nasr, hatta al-nasr, hatta al-Quds [until victory, until victory, until Jerusalem]."
He told the al-Jazeera TV station in November 2005 that he's been "re-elected despite all the efforts made by the British government, the Zionist movement and the newspapers and news media which are controlled by Zionism." His support for the Lebanese Hezbollah and its sponsor regime in Iran landed him a job at the Iranian state propaganda channel Press TV in 2008, for which he's worked loyally until 2016.
As early as 2005, Galloway began holding court with far-right conspiracy theorists like Alex Jones, sharing a hostility to Zionism and to U.S. military interventions. Jones' InfoWars site reported with alacrity Galloway's ludicrous and grostesque claim on Iran's Press TV that Israel gave Al-Qaeda chemical weapons to use against civilians in Syria and then blame Assad.
Jones revels in guests like Galloway; his enterprises "occupy the shadowy territory where the far right curves around and meets the far left," as Michelle Goldberg wrote presciently in 2009, and Galloway's been a regular guest ever since.
One of the incubators for today's populist alliances may have been the Russian state-sponsored RT channel, where Galloway hosted a news program. For years, RT and its sister station Sputnik have paired figures from the far right, like Farage and German fascist Manuel Ochsenreiter, with representatives of the hard left, like Galloway and authoritarian communist, Brian Becker.
From there, Galloway became associated with the organizer of Iran's annual New Horizon conferences, where far-right activists and leftists, from David Duke to the Nation of Islam CodePink, from across Europe and the U.S. and leftists meet and greet. The conference organizers are sanctioned by the U.S. for promoting Holocaust denial and involvement in espionage.
More recently, Galloway lent whatever remaining lipservice to leftist values he has left to the Brexit Party, whose leader, far-right and anti-immigrant leader, Nigel Farage is now basking in his EU elections victory, where he won 30 percent of the UK vote.
Farage shares Galloway's ideas on the "disproportionate influence" of the "Jewish lobby" on U.S. politics, and his fixation on every anti-Semitic right-wing populist's demonic bogeyman, George Soros.
Galloway wrote last year that what's "unacceptable" is "Soros's unwillingness to sit counting his money in favour of using it to interfere in other countries political affairs...Are we to be bought and sold by Soros gold"? Farage couldn't agree more: "In many ways [Soros] is the biggest danger to the entire western world."
Farage has been discussing the creation of an international populist alliance with Bannon for several years, and now it seems that alliance is coming into fruition, with Galloway and Bannon closing ranks.
The strategy pitting an international alliance of illiberal populists spanning hard left and far right against the supra-national center, which is how they characterize the EU in particular, has many constituents.
There's another whole area of ideology and policy where there's convergence between some on the hard left and right: social and cultural issues. Galloway boasts of being "socially conservative" - he opposes abortion, has belittled rape charges and accuses women of "lying" about being forced into marriage. Such anti-feminist and pro-life worldview reduces the areas of friction with the hard right, making allyship especially with those close to the evangelical wing of the GOP or hardline Catholics in Europe considerably easier.
Galloway is not some entirely cast-off rogue ex-Labour celebrity drifting toward the right; he remains friends with the party's communications head Seumas Milne, his "closest friend" with whom he claims to "have spoken almost daily for 30 years."
In Armando Iannucci's classic film, "The Death of Stalin," Stalin's spymaster, Lavrentiy Beria, upbraids foreign minister Molotov, notorious for the infamous non-belligerence pact with Hitler's Germany, for his failure to follow the party line. The ambitious Nikitia Khrushchev criticizes Beria for making up command structures as he goes along. "Oh, don't be hysterical," Beria's character responds. "We're in a new reality."
The Bannon-Galloway love-in under the auspices of a conference addressing "Transforming Reality" bears the same flavor, as do the Carlson-Greenwald and Tulsi Gabbard-Bannon blood marriages.
It is also a salutary reminder that the roots of the "red-brown" alliance run deep and that their mutual attraction shows no sign of waning. Indeed, in the era of nationalist populism, we shouldn't be surprised at all when further ideological "foes" find common ground.
Alexander Reid Ross is a Lecturer in Geography at Portland State University. He is the author of Against the Fascist Creep (AK Press, 2017). Twitter: @areidross
Click the alert icon to follow topics:
ICYMI
Ken Burns' Brilliant 'The U.S. and the Holocaust' Has Only One Problem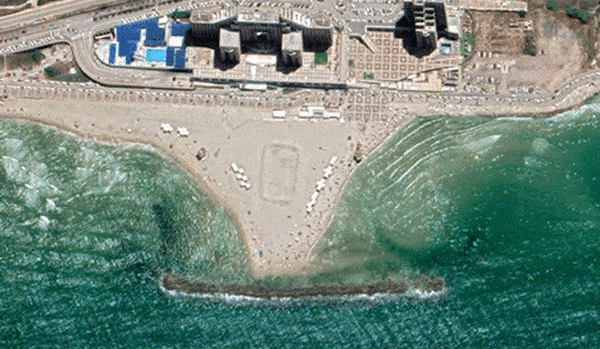 Facing Rapid Rise in Sea Levels, Israel Could Lose Large Parts of Its Coastline by 2050
As Israel Reins in Its Cyberarms Industry, an Ex-intel Officer Is Building a New Empire
How the Queen's Death Changes British Jewry's Most Distinctive Prayer
Chile Community Leaders 'Horrified' by Treatment of Israeli Envoy
Over 120 Countries, but Never Israel: Queen Elizabeth II's Unofficial Boycott