Opinion |
How We've Suppressed the Queer History of the Holocaust
Even in the Nazi camps, homophobia 'helped' inmates distance themselves from those considered 'other.' Even today, Jewish gay and lesbian victims are still erased from how we talk about the Holocaust
Berlin's Memorial to Homosexuals persecuted by the Nazi Regime, which was opened to the public on 27 May 2008
Credit: Andre Parish
On September 10, 1944, Gonda Redlich, the Jewish head of the Youth Care department in the Theresienstadt ghetto, wrote in his diary: "Two youth care workers worked together. One of them loves her [female] friend pathologically. I was forced to let her go."
Six weeks later, Theresienstadt, as Redlich knew it, was gone: the SS deported two thirds of the inmates to Auschwitz, among them Redlich, his wife Gerta, and son Dan. Like most Theresienstadt inmates, they were murdered.
The mass murder could, understandably, make us forget to ask what it was about love between two women that Redlich characterized it as pathological. After all, it was a consensual relationship between two adults.
In Theresienstadt, work in the youth care unit was considered a deserving and interesting task; there was an extensive selection procedure for those who applied. Redlich didn't let the youth worker go because she was a bad worker: he fired her because she was a lesbian.
While we may believe that this homophobia was a natural outgrowth of 1930s society, the opposite was the case. Redlich was from the Czechoslovakian town of Olomouc. Similarly to Weimar Germany, Czechoslovakia had a vocal movement calling for the decriminalization of homosexuality, there was a gay subculture, with bars, journals, novels, and activists.
Scholars like Insa Eschebach have pointed out that homophobia among those who were themselves victims of the Holocaust was a specific product of the concentration camp society. Reading survivors' testimonies, the historian comes across often hair-curlingly vicious statements about prisoners who engaged in same sex conduct.
This homophobia was not a byproduct of the Nazis' prejudice; the prisoners viewed same sex desire as a personification of all that was wrong in the violent world of the camps.
These declarations of disgust for gay relationships have had a huge impact on Holocaust historiography. If gay or lesbian Holocaust victims, Jewish or not Jewish, are mentioned at all, it is as perverse "others" - a trend that continues in Holocaust histories to this day.
Mostly, however, they are just absent. This was also the fate of Redlich's anonymous youth worker: the late Ruth Bondy, the Hebrew-language editor of Redlich's diary, removed that section, along with all others that did not fit the picture of "virtuous" Holocaust victims. As the English edition of Redlich's diary used that Hebrew text as its source, we do not find these sections in it either. Only because the editor of the Czech version worked with the original diary did these sections re-emerge.
The wish to create a saint-like past of virtuous and heterosexual Holocaust victims, senselessly murdered, is understandable. But it doesn't do justice to the ambivalences of Holocaust history.
Moreover, even though the Holocaust belongs among the genocides best documented in survivor oral histories, next to none of the oral history collections have any testimonies of people deported as Jews who identified as gay or engaged in same sex conduct.
Over the years, while conducting my research, I was able to identify a handful of gay and lesbian Holocaust victims. Only very few of them bore testimony. All of them were men. Women who engaged in same sex sexuality were twice marginalized: as women and as lesbians.
One notable contemporary exception in the trend of silencing the queer voice was Freddy Hirsch, a charismatic emigrant from Germany, who led the Youth Care department with Redlich. Hirsch is well remembered to this day, not least because he worked with teenage children, who had the best chance to survive, live the longest, and testify.
Hirsch's homosexuality was a well-known secret, as addressed in several recent documentaries (Heaven in Auschwitz and Dear Freddy) and a German biography.
However, these works gloss over the homophobia that framed how Hirsch was seen by his fellow prisoners. Children made fun of his effeminate ways and German accent. Male teenagers were warned not to be alone with him, and some boys even remembered that Hirsch tried to grope them. We will not know to ascertain these accusations, but what is more interesting here is that casting the homosexuals as pedophiles is a clichéd and effective way of marking them as deviant. And yet the recent works on Hirsch don't engage with this accusation.
In sanitizing these stories, we fail to understand how prisoner society employed homophobia to distance itself from individuals considered "other."
It is only with extensive research that I have found the traces of queer victims. One was Eleanore (Lore) Behar from Stuttgart.
In Theresienstadt, she befriended a pretty young Hungarian woman, Anna Lenji, and suggested they live together as a family after the war. Lenji noticed that Behar was attracted to her romantically, and gently turned her down. I came across this story in Lenji's testimony in Yad Vashem in 2008.
Lenji's voice, when I spoke with her last May, became noticeably warmer when speaking of her friend: "Lore was fantastic. I fell in love - that is, I liked her very much." In her apartment in Haifa, Lenji still keeps a photograph Behar gave her.
When I tracked down Lore in Chile in 2012, I found I was too late: she had died six months earlier. Last year, I met her family, who for the first time understood that their aunt didn't stay single her entire life because she was traumatized by the Holocaust. She didn't marry because she loved women. Even though a relative ran a Chilean oral history project with Holocaust survivors, Lore herself was never interviewed.
But Tomás, her great nephew who has been a great support, found among Behar's belongings an item that she, a heavy smoker, particularly cherished: an ashtray with a Hungarian folk motif, which probably reminded her of Lenji.
Stories like Behar's are the reason why I keep looking for traces that will allow me to shine a light on other experiences, outside the heteronormative Holocaust master narrative. Queer studies has been a field that embraces a difficult history riddled with gaps, failures, and difficulties. In the context of Holocaust history, it allows us to see a different kind of history, one that's unafraid to include ambivalences and hierarchies.
The Holocaust produced a prisoner society that was deeply gendered, homophobic, hierarchical, and violent. We need to recognize that even a collective of those who themselves had been excluded and victimized still excluded those they defined as "other."
These, perhaps challenging, findings are also part of the story of the Holocaust we must retell, and part of our most essential task in memorializing its victims: to humanize them.
Dr Anna Hájková is assistant professor of history at the University of Warwick. Her manuscript "The Last Ghetto: An Everyday History of Theresienstadt, 1941-1945" was awarded the Herbert Steiner and Irma Rosenberg prizes. Twitter: @ankahajkova
If you know of relatives or stories that could be relevant in recovering this lost history, please contact Dr Hájková.
This op-ed was first published on February 18, 2018
Click the alert icon to follow topics:
ICYMI
Ken Burns' Brilliant 'The U.S. and the Holocaust' Has Only One Problem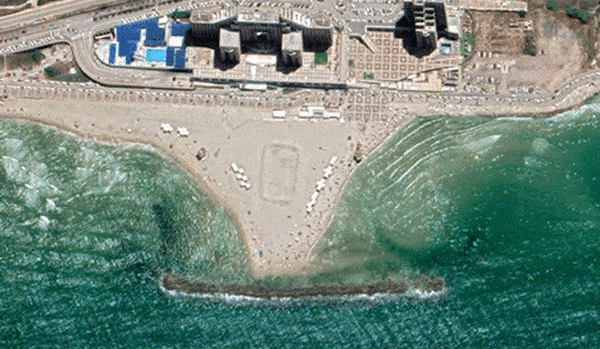 Facing Rapid Rise in Sea Levels, Israel Could Lose Large Parts of Its Coastline by 2050
As Israel Reins in Its Cyberarms Industry, an Ex-intel Officer Is Building a New Empire
How the Queen's Death Changes British Jewry's Most Distinctive Prayer
Chile Community Leaders 'Horrified' by Treatment of Israeli Envoy
Over 120 Countries, but Never Israel: Queen Elizabeth II's Unofficial Boycott