Opinion |
Under Modi, the 'New' India Prioritizes Aggression – and Prizes Israel's Example
Modi has radically changed India's security doctrine to better reflect his angry, aggressive nationalism. Further escalation with Pakistan is not a matter of if, but when
Supporters of Indian Prime Minister Narendra Modi offer sweets to a photograph of Modi and the 'new' India as they celebrate Indian planes bombing Pakistani territory, New Delhi, India. Feb 26 2019
Credit: Altaf Qadri,AP
India's national security doctrine has generally prioritized caution, not least regarding its nuclear-armed neighbor. But that constraint is coming under intensifying pressure as India faces a rising death count – and the Modi government accelerates its commitment to a far more aggressive and nationalistic policy towards Pakistan.
That is part of a broader undertaking to frame a "new" India as a "strong" state, unapologetic about its military might, and one that takes inspiration from, among others, Israel and its uncompromising counter-terrorist policies.
India's response to the killing of 44 Indian soldiers by the Pakistan-based Islamist militant group Jaish-e-Mohammed in Kashmir has been instructive – and worrying, about the trajectory of the Modi government and its apparent cheerleading for war.
>> China Is Now Pakistan's Partner in Jihadist Terror >> Pakistan Just Became Saudi Arabia's Client State, and Turned Its Back on Tehran
On 14 February, a large convoy of paramilitary forces in Kashmir was attacked by a suicide bomber, 20 year old Adil Ahmad Dar. According to Dar's parents, he was radicalized after being beaten up by Indian security forces, joining Jaish-e-Mohammed. Despite the group releasing a video claiming responsibility for the attack, Pakistan continues to deny sheltering these and other Islamist militants in its territory.
India was justifiably agitated after such a brutal attack and called for immediate action against the terror groups located in Pakistan. The international community offered full support to India, with a few notable exceptions. Pakistan has long been criticized around the world and in international institutions for its lack of will - or utter inability - to act against terrorist groups based within its territory.
Two weeks after the attack, the Indian air force carried out airstrikes on the large Jaish-e-Mohammed camp in Balakot, Pakistan. This was a radical step taken by India, and contrasts sharply with its usual policy of restraint, based on a careful calibration of limited responses against its neighbor.
Partly, the severity of the attack and the serial nature of Pakistan-based terror changed the old response and was the reason the Modi government gave India's armed forces a free hand. The Foreign Affairs ministry was careful to maximize international diplomatic support for the use of Indian military might so deep into Pakistani territory by presenting it as a "non-military [not targeting Pakistan's army or civilians] pre-emptive action led by intelligence," aimed at preventing further attacks on the Indian side of Kashmir by Jaish-e-Mohammed.
Another reason is electoral. Modi is in full vote recruitment mode for the April-May national elections. It's a truism that war is an excellent diversion from a tough fight caused by high unemployment, poor growth, an agricultural crisis and major policy blunders such as demonetization. He knows well that his five years have failed to achieve neither of his core promises: "vikas" (development) or "achhe din," the "good days" of prosperity that was a key party slogan in 2015.
But there is another source for India's unprecedented response.
Modi's "new" India, a phrase coined by him to describe a newly confident, and proudly nationalistic state drawing on a weaponized Hindu political identity, is not just about bear hugs and promoting an International Day of Yoga.
His Bharatiya Janata Party is ideologically wedded to the idea of India as a strong state, and the way such a state is described slides easily into the idea of an aggressive state, one that holds up as an idea a lack of any hesitation to retaliate with force against its neighbors.
Entering national politics five years ago, he famously boasted that his "lion-like" 56-inch chest could fix all of India's problems , including those in Kashmir or with Pakistan.
And there's another nation-state with which Modi feels a kindred spirit in terms of how to act out being "strong." After the recent air strike, it was widely reported that India used Israeli Rafael Spice-2000 "smart bombs." India claimed that the sophisticated missiles killed 300 terrorists.
But Modi made a far more telling reference to Israel in a speech that he delivered in Himachal Pradesh after the surgical strike against Pakistan in 2016.
To everybody's surprise he praised Israel as a strong state that India should emulate in its fight against Pakistan-based terrorism. In his words, "Our army's might is being discussed across the country these days. We used to hear earlier that Israel has done this. The nation has seen that Indian army is no less than anybody [others]."
There are clear consequences for dissenters from the Modi politics of populist nationalism. In today's "new" India anyone not cheering for war with Pakistan is in danger of being labelled anti-patriotic, or worse.
It is even more precarious to express empathy for the people of Kashmir. Differing with government policy or raising questions about the government narrative regarding Kashmir's ongoing problems is an invitation to be attacked whether verbally or even physically.
A law professor at Delhi University was manhandled by students because he criticized the military action. Violence against students of Kashmiri origin has been reported in 10 Indian states. It took Modi a whole week to condemn the attacks while other senior government figures continued to deny any intimidation had occurred.
Indian television media has been cheerleading for war, revenge and machismo. That nationalistic conflict-boosting went as far as one news channel anchor dressing up in full combat uniform and waving a toy gun while giving a hyperbolic account of the airstrike.
Modi is set on a strategy of far harder responses to Pakistan-based terror, responses that may indeed trigger outright conflict. It's worth tracing how he has escalated the use of military force just over the last two years.
In September 2016, 19 Indian army soldiers were killed in a Jaish-e-Mohammed terror attack on Uri, a small Kashmiri town. India's air force launched what it called a "surgical strike," backed up with an army ground operation to eliminate terrorist hideouts beyond the Line of Control, the de facto border between India and Pakistan.
This was itself a radical step away from the traditional Indian national security doctrine. There was popular euphoria after the surgical strike and the Modi government basked in the credit for having the political will to fight terrorism with whatever it took. In reality, the strike didn't achieve a significant degree of deterrence or contain the instability in Kashmir. Nevertheless, it was touted for domestic political dividends by Modi and his party.
Modi's government has carefully exploited the idea of the efficacy of the "surgical strike" and its domestic political mileage. Just last year, his government mandated colleges and universities to observe its second anniversary. It was a bizarre thing for any academic institute to celebrate and any government to insist upon.
Another way in which the patriotic zeal of the airstrike has been parlayed is the recent release of a film, "Uri – The Surgical Strike," which dramatized the 2016 military operation and added to the bellicose nationalist fervor. India's defense minister, Nirmala Sitaraman, took time out to watch the movie with army personnel and enthused about how much "josh (exhilaration)" there was watching it.
That the civilian defense minister responsible for the armed forces would get caught up in such a perverted pleasure is unsettling. Being India's first female defense minister has not extended any alternative understanding of national security than the given prevented her embracing wholeheartedly the muscular, militaristic tone of the security establishment. Ironically, she is barely heard now in the media, much like India's female foreign minister. Alpha males are loud and clear, and everywhere, preaching violence.
But now, Modi has moved on from "surgical" airstrikes to far broader strikes, and deeper into Pakistani territory. And these latest airstrikes were, accordingly, framed as an example of Modi's increasingly iron fist policy towards Pakistan. Pakistan's air force responded and after an aerial fight, one Indian pilot was captured by Pakistan.
In a surprise move, Imran Khan, Pakistan's prime minister, chose to release the pilot, an act which may have deescalated the situation for now, despite Islamabad clearly signaling that it is capable of a lethal response if its sovereignty is again challenged by India.
But Modi's cultivation of a strong, macho, image and his willingness to flex India's military muscles have not managed to solve India's issues with Pakistan. Framing the long-running conflict as a war India can win is part of the problem. "Winning" a war that would cost large-scale destruction and loss of life on both sides is like asking who "won" the San Francisco earthquake.
In wars there is no victory but only varying degrees of defeat, as Kenneth Waltz noted. Dying soldiers cannot query the futility of their sacrifices in India's growing obsession with aggression. As the famous Urdu poet Mirzar Ghalib once wrote, ironically, "I wouldn't have minded dying [or martyrdom] had I died only once."
But Modi, weeks from a general election, has for years mobilized popular support for an aggressive and angry form of nationalism in his self-proclaimed "new" India, and compromise or retreat are strategic options that undermine his whole political enterprise. Escalation is not a matter of if, but when.
Khinvraj Jangid teaches at the Jindal Center for Israel Studies at the OP Jindal Global University in Delhi. He recently completed a one-year research project at The David Berg Institute for Law and History at Tel Aviv University
SUBSCRIBERS JOIN THE CONVERSATION FASTER
Automatic approval of subscriber comments.

NOW: 40% OFF
ICYMI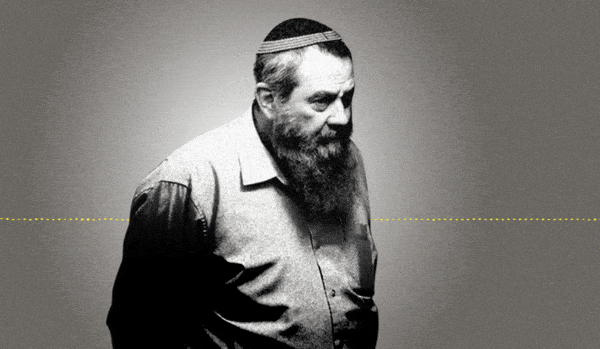 Jewish Law Above All: Recordings Reveal Far-right MK's Plan to Turn Israel Into Theocracy
Why I'm Turning My Back on My Jewish Identity
Down and Out: Why These New Immigrants Ended Up Leaving Israel
The Reality Behind 'The White Lotus' Sex Work Fantasy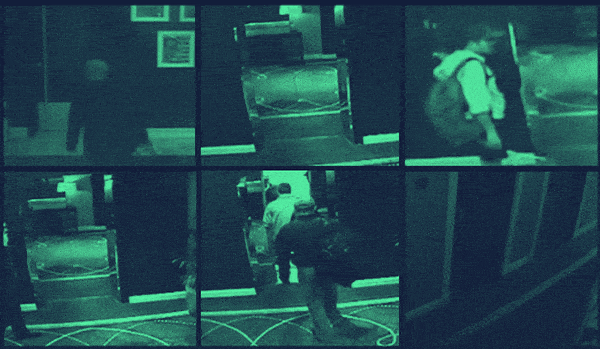 This 'Dystopian' Cyber Firm Could Have Saved Mossad Assassins From Exposure
Comeback Kid: How Netanyahu Took Back Power After 18 Months in Exile