Opinion |
Why British Jews Are So Depressingly Deferential to the Royal Family
The U.K. Jewish media covered Prince William's visit to Israel breathlessly; every royal visit to a Jewish community event is treated like the coming of the Messiah. But British Jews don't owe the royals anything
Britain's Prince William visits the Western Wall, the holiest site where Jews can pray, in Jerusalem's Old City on June 28, 2018
Credit: MENAHEM KAHANA/AFP
Ever since I remember myself, I've been a republican. This week, for the first time, as people asked me why I'm not interested in attending any of the events celebrating Prince William's visit to Israel and Occupied Territories, I asked myself why.
I can't put my finger on it. My family is the furthest thing from radical. For my mother, who became a British citizen at the age of 19, the most significant thing about receiving citizenship was swearing, "to bear allegiance to Her Majesty, Queen Elizabeth the Second." My grandmother had a framed photograph of her standing next to an aging, but still dashing, Lord Mountbatten, at some Jewish fundraising dinner. But I always thought the very idea of a "royal" family just silly.
Read more >> Big trouble in little Palestine: Britain's rough three decades in the Holy Land | Two Princes: William and Jared Reflect America's and Britain's Growing Irrelevancy | Analysis | The Queen's royal snub of Israel | Opinion
Perhaps it's because the first significant political event I can remember being interested in, watching on television and trying to decipher in the Daily Telegraph, was the seismic 1979 general election. It was clear to me then that the real Queen of England was the democratically-elected Margaret Thatcher. There may have been an earlier trauma when I was ordered to stay indoors because of my scruffiness, when the rest of my nursery class paraded outside for a fleeting glimpse of the visiting Duchess of Kent. But I could be making that up.
What I do remember for certain is, at the age of seven, being forced at my Jewish day school to write a letter congratulating the Chief Rabbi on receiving a knighthood. The teacher wasn't impressed by my suggestion that we should, instead, be congratulating the Queen for the honor of receiving the Chief Rabbi at Buckingham Palace. He had reached his position by merit of his learning. She had done nothing for hers.
A few months later, on the day of Charles and Diana's wedding, I made a grand show at home of boycotting the television broadcast. I only sat down to watch when our ultra-Orthodox neighbors arrived. I reckoned that if the event was important enough for Haredim who wouldn't have an abominated screen in their own homes, I shouldn't be missing it.
Returning to live in Britain nearly three decades later, I expected to encounter a more grown-up attitude toward the royals. Diana had flickered like a candle in the wind, and been snuffed out. The Windsors had faced the biggest crisis since the abdication. Tony Blair's Cool Britannia had ushered in a new and less deferential era. And I wasn't disappointed.
A large majority still preferred retaining the hereditary monarchy, partly out of respect to Elizabeth's long record of service, and for lack of a better alternative as titular head of state. But in the media and among most British people I met under the age of 50, there was a much healthier sense of irony and preparedness to criticize the royal family. The Windsors had even been forced to start paying taxes and foot some of the bills for the upkeep of their palaces.
All that was true except in one small corner of British society - the Jewish community.
In Jewish events, in synagogues and schools, it was as if time had stood still. Loyal toasts were raised in rigid seriousness. Anyone making the slightest snide remark about Her Majesty was shushed. Every attendance of a royal figure at a community function was treated like it was the coming of the Messiah.
In private, not everyone was happy. "All this deference is ridiculous," a senior executive at one of the major Jewish organizations admitted, strictly off-record. "But any deviation from total fealty to the crown would be career suicide for a professional Jew."
Just take this week for example. An airlift brought to Israel every leader of Britain's Jewish organizations and they all were in attendance at the reception for the prince on Tuesday evening at the British ambassador's residence. No one would have dared stay away. And the visit was covered breathlessly by the British Jewish media, as if through William arriving in Israel, British Jews had finally arrived themselves.
This isn't about taking sides on the constitutional argument over whether there is room for a hereditary monarchy in a 21st century democracy. There are valid arguments on both sides. And even a republican like myself isn't too bothered right now about the monarchy remaining. In a Britain which has strayed into the disastrous quagmire of Brexit, there are much more important battles to choose.
But this prostration of British Jews before the throne is a sign of a very worrying lack of self-confidence of a community which should need no more validation than the incredible achievements of its members.
What makes it even more mysterious, is that British Jews don't really owe anything to the royal family. At least, if history is anything to go by.
Jews first arrived in the British Isles following (the Norman) William the Conqueror in 1066, but his successors were quite fond of massacres, pogroms, communal fines and mass arrests. That is when they weren't off on Crusades, exterminating Jewish communities on the continent on their way to the Holy Land.
It was Elizabeth's ancestor, Edward I, who expelled the Jews from England in 1280. For 375 years Jews were forbidden to reside in the kingdom (though a few exceptions were made for Jewish doctors to attend various kings), until they were allowed to return by none other than Oliver Cromwell, Lord Protector of Britain's short-lived republic.
No British monarch has every apologized for the expulsion of the Jews by Edward Longshanks. Sadly, the Jewish community has never demanded it of them, and instead of revering Cromwell, the father-figure of republicanism, for allowing them back, it has remained staunchly royalist.
In the centuries since that 17th century resettlement, there have been kings and queens who were friendlier to the Jews. Victoria and Edward VII, through their public friendships with upper-class Jewish financiers and politicians, helped normalize the presence of Jews in public life. However, come the 1930s, fascism and Nazi Germany were not unpopular in and around the royal family.
There's a tendency to blame it all on the traitorous Nazi-loving Edward VIII, but he wasn't the only Hitler-admirer and appeaser in Buckingham Palace. When World War II broke out, everything was swept away and George VI and his family, who remained in London throughout the Blitz, became royal symbols of the "good war" and Britain being the only nation that fought Germany for the entire six years.
Many of the more embarrassing documents remain hidden away in the royal archives, but one particularly damning message from mid-1939 has emerged.
Just months before the war broke out, George VI's private secretary wrote the Foreign Secretary that the King was concerned "a number of Jewish refugees from different countries were surreptitiously getting into Palestine," and that he was "glad to think that steps are being taken to prevent these people leaving their country of origin." The "country of origin" the Jews were trying to flee was of course Nazi Germany, and on King George's orders the Foreign Office asked the Third Reich "to check the (Jews') unauthorised emigration."
Sadly, British Jews are too timid to have ever asked the Queen to address her father's encouragement that German Jews be doomed to their fate. She is regarded a saint and therefore her father was one as well.
None of this means that British Jews do not have a lot to be grateful for.
With the exception of the United States, no other country in the world has provided its Jewish community with such a prolonged period of security and equality, from their political emancipation thanks to the Jews Relief Act of 1858, and allowed them to prosper and succeed. But that was thanks to reform-minded politicians and the general decency and commonsense of British society. Not the royals.
And then of course there is the 70-year royal boycott of Israel, for which the mandarins of the Foreign Office should shoulder most of the blame. But if the Queen and other members of her family ever felt it was incongruous that they should be sent on visits to all manner of dictatorships and despotism, but never to Israel, we have no indication.
Considering its size - less than half-a-percent of the population - the contribution of British Jews to their homeland in just about every field (with the sad exception of sport) is beyond any imaginable proportion. Why would a community of citizens in a veteran democracy, who have integrated so successfully, feel they still need the affirmation of any one individual or family? Even if you think the royal family is generally a good thing, what has it got to do with the self-confidence of British Jews?
The columnist Daniel Finkelstein, or as perhaps we should refer to him in this context, Baron Finkelstein of Pinner, wrote in 2014 in the Jewish Chronicle that, "My grandmother used to say: 'While the Queen is safe in Buckingham Palace, we're safe in Hendon Central.' This is a rather good summary of my political philosophy."
I can understand why Jews of the generation that had seen the breakdown of statehood in Europe that lead to the Holocaust derived a sense of security from the stability of Britain's ancient establishment. But I find it desperately sad that this is the political philosophy of a brilliant thinker and writer, barely a decade older than me, like Finkelstein. Especially as I know that he perfectly encapsulated how the massive majority of British Jews feel.
We have so much to be proud of, and every right, to feel secure in Britain. We should never ever feel we need anyone, not even a prince, to reassure us of that.
Click the alert icon to follow topics:
ICYMI
The Artist Who Survived Auschwitz Thought Israel Was 'Worse Than the Concentration Camp'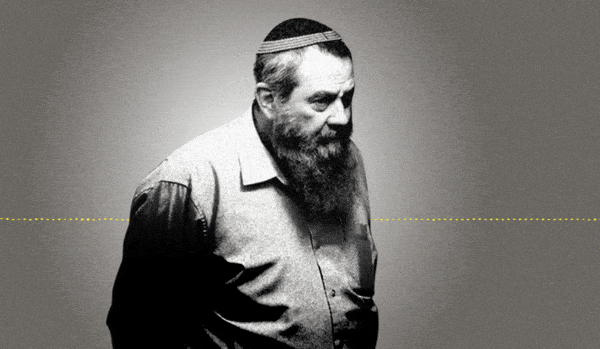 Jewish Law Above All: Recordings Reveal Far-right MK's Plan to Turn Israel Into Theocracy
Why I'm Turning My Back on My Jewish Identity
Down and Out: Why These New Immigrants Ended Up Leaving Israel
The Reality Behind 'The White Lotus' Sex Work Fantasy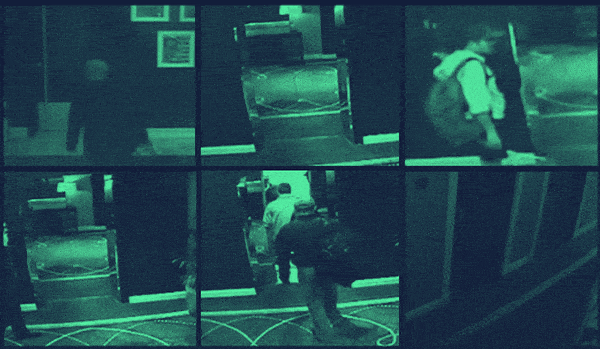 This 'Dystopian' Cyber Firm Could Have Saved Mossad Assassins From Exposure