Analysis |
Liberal America Has Been Steamrolled by Trump
Trump tapped into the masses forgotten by the elites and knew how to channel their resentment. Millions of others - including Muslims, Mexicans and even some Jews - felt this morning that they belong less to the country that is their home.
Clinton supporter Marta Lunez reacts to elections results during at the Jacob K. Javits Convention Center in New York, November 8, 2016.
Credit: Don Emmert, AFP
The unbelievable has happened, the unthinkable has occurred. The inconceivable is now reality. A foul-mouthed real-estate tycoon and reality star who hates women, denigrates minorities and lacks any experience or qualifications has come out of nowhere and in less than a year and a half since entering politics, has been elected President of the United States and leader of the free world, the most powerful man alive.
Donald Trump's shocking victory on Tuesday in the U.S. election will go down as one of the biggest surprises in the history of Western democracy, an unbelievable story with an ending that Trump himself may not have foreseen. If a screenwriter had presented such a fantastical script to a Hollywood producer, he would have been shown the door and advised to seek another profession.
Watching Trump giving his victory speech in the early hours of Wednesday morning at the Hilton Hotel in New York, many Americans must have panicked when they suddenly found that they couldn't wake up. When Trump pivoted instantaneously from describing his rival Hillary Clinton as a hard-core criminal who should be in jail to thanking her for her service to the country, even his most ardent admirers must have felt disoriented and dizzy. And when he mentioned the names of the dirty half-dozen of Republican outcasts, rejects and weirdos who remained by his side throughout his turbulent campaign, Trump's political rivals and fellow Republicans probably didn't know whether to laugh or to start gathering info about emigration.
Read More: Trump's Win, the Greatest Victory for anti-Semitism in America Since 1941 (Bradley Burston) || I Still Love America. But, After Trump's Victory, I Don't Trust It (Peter Beinart) || As a Progressive, How Do I Tell My Children About Donald Trump? (Bradley Burston) || Fear Trumps Hope and Defies Logic (Anshel Pfeffer) || Where does Donald Trump stand on Israel? || Follow LIVE UPDATES here
At the same time, one cannot remain indifferent to the tragedy of Clinton who, notwithstanding her faults and deficiencies, fell victim to a targeted character assassination effort carried out at first by the vile GOP propaganda machine and then perfected and brought even lower by Trump himself. Clinton is indeed one of the most qualified people to ever run for the presidency, as Barack Obama has said, but she had the misfortune to compete for the job at a time when the public disdains experience and longs for change for change's sake. One can't escape the cruel irony that instead of the first woman president, the world got a misogynist who probably thinks he can grab even more women by their private parts now that he's become the biggest star in the world.
One can and should dissect the past in order to learn how Trump climbed the highest mountain without anyone noticing in advance, but it's much harder to evaluate where things are likely to go from here. Analysts and commentators were already busy on Tuesday night, telling Trump that he will have to moderate himself and act responsibly; judging by his victory speech, he may do just that. But people with large egos who are of Trump's age, especially when they are likely to be stricken by hubris befitting someone who reached the top despite the scorn and ridicule heaped on him, are usually in no hurry to change their ways. Unless it turns out that his campaign persona was just an act, and that Trump in fact is a cool, calculated and controlled political leader, the man who is slated to stand on the steps of the Capitol on January 20 to swear allegiance and receive the nuclear codes is still the same man Obama described this week as being "singularly unqualified" to serve as commander in chief.
We are undoubtedly in the midst of a historic moment that can alter reality and will only be truly appreciated in the future. Trump's election has already shocked world markets and will no doubt spark shock and awe in offices and ministries throughout the world. The financial, cultural, academic and intellectual elites of America were also astounded and probably traumatized by the realization that the impossible had occurred and Trump was president-elect; when they wake up on Wednesday they'll find it difficult to adjust to the fact that the nightmare they feared is now reality itself. A world that depends on stability and continuity and a nation that prides itself on maintaining traditions and playing by the rules will now have to contend with a capricious, mercurial and hotheaded president. As long as he doesn't belie the reputation that brought him this far, the panic that is spreading in the wake of Trump's victory is completely justified.
To his credit, one must admit that contrary to the dim impression he's left on many, Trump must be some sort of genius. He latched on to subterranean streams in the American psyche that had eluded lifelong experts in American politics and public opinion. The liberal, open-minded, multicultural and politically correct America that had flourished over the past eight years under President Obama was squashed on Tuesday night by the Trump bulldozer. Alongside the new president, there will also be a Republican-controlled Congress, in awe and beholden to a president who has conquered the White House against all odds. It is because of the multitudes that Trump drew to the polling stations that many of them were reelected to their jobs in the first place. GOP Representatives and Senators have already proven that they will stop at nothing, at least as long as Obama was President. Instead of relying on Congress to curtail the president, moderate Americans may need to rely on their new president to keep Congress in check.
By virtue of his mastery of reality TV and his instinctual manipulation of social media, Trump tapped into American masses, mainly angry white men, who have disconnected from the American mainstream, feel forgotten by the elites on the coasts and the politicians in Washington, are estranged from the secular liberal values they see on TV, feel left out of the prosperity that is raining on Wall Street and Silicon Valley, are enraged by the jobs that have disappeared from their view, their cities and towns that are falling apart, their standard of living that grows lower by the year and their children or friends who are being ravaged by addiction to heroin. Trump knew how to press their buttons, how to channel their anger and resentment and how to instill in them hope that not everything is lost, if they'd only come out in droves and support him when it counts the most.
But alongside the expected mea culpas that will now be rampant about aloof elitists who failed to detect the rising anger of the invisible people who have been shunned aside by globalization and free markets, one shouldn't ignore the dark and evil instincts that were exploited and manipulated by Trump for his own advantage: racism, hatred of immigrants and – one shouldn't forget – plain old anti-Semitism. Millions of Americans, Muslims, Mexicans, African-Americans and even Jews feel less safe today, more concerned for their future and less confident that they are as welcome by their surroundings in America today as much as they were a day earlier.
These minorities fulfilled much of the expectations that Clinton had of them as part of her coalition. According to the New York Times, Trump got only 24 percent of the Jewish vote compared to 70 percent that went to Clinton. Other minorities also overwhelmingly favored her, but this was not enough to offset the unprecedented and total enlistment of Trump's supporters, which included not only 40 percent of women according to exit polls but also, inexplicably, close to a third of Hispanic voters as well.
All of this is clear, of course, with the benefit of hindsight. With the exception of two polls that consistently gave Trump an advantage, all the other polls and predictions failed to recognize the extent of the support that Trump would receive or the extraordinary voter participation rates of his core constituencies. This total failure of the polls, one of many in recent years, may spark a complete reassessment of the profession and of the ability of polls to accurately account for public opinion in an era of immediate and widespread social media. Trump didn't hide his plan to revive his Rust Belt strategy and try and pry away enough white voters in the industrial Midwest to take states that have traditionally belonged to Democrats, but no one seemed to take him seriously.
But in this case, as in their failure to predict the outcome of the Brexit vote in Britain, pollsters and analysts may also be suffering from cognitive dissonance. They may find it difficult to identity evil in their own countrymen or to recognize stupidity for what it is. They prefer to believe that the collective wisdom of the public will ultimately opt to be reasonable and moral and will refrain from extreme and dangerous acts. They prefer to repress any thought that their country has been taken in by malice and bigotry and insist on clinging to a naive American belief that life is a Hollywood movie with a happy ending. But it isn't. Shit happens. And America may have decided on Tuesday to embark on a journey that will ultimately lead it to dark and dangerous places that will shock everyone, including Americans themselves.
Click the alert icon to follow topics:
SUBSCRIBERS JOIN THE CONVERSATION FASTER
Automatic approval of subscriber comments.

NOW: 40% OFF
ICYMI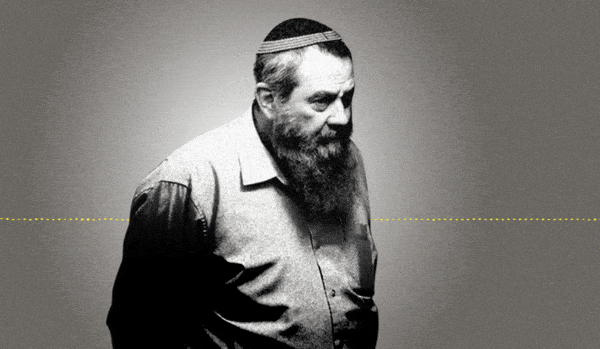 Jewish Law Above All: Recordings Reveal Far-right MK's Plan to Turn Israel Into Theocracy
Why I'm Turning My Back on My Jewish Identity
Down and Out: Why These New Immigrants Ended Up Leaving Israel
The Reality Behind 'The White Lotus' Sex Work Fantasy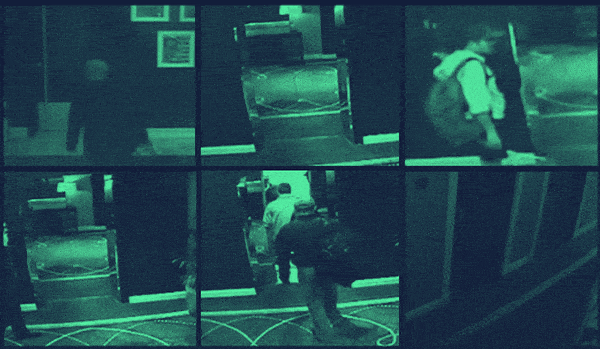 This 'Dystopian' Cyber Firm Could Have Saved Mossad Assassins From Exposure
Comeback Kid: How Netanyahu Took Back Power After 18 Months in Exile