Trump Packs More Punch Than Clinton for Many Brooklyn Orthodox Jews
America's religious Jews worry about a resurgence of anti-Semitism, and the GOP candidate taps into that fear, despite the alt-right's Jew hatred.
Ultra-Orthodox Jews in Brooklyn, New York (illustrative).
Credit: Mark Lennihan, AP
"Doesn't everybody agree that Hillary is pro-Israel?" A Clinton advisor once asked Rabbi Menachem Genack.
"Tell him to come to Flatbush," he answered.
In Talmud Torah, an old synagogue on Coney Island Avenue off of Avenue J, the pews quickly filled up as community members gathered for a local election debate last week— a rare sort of event here in Brooklyn.
Sponsored by the Jewish Press, a right-wing Orthodox newspaper (which has since endorsed Trump), the event advertised a debate between Democratic Assemblyman Dov Hikind (who often supports Republican candidates) against Rabbi Menachem Genack, CEO of Orthodox Union Kosher, who appeared in his personal capacity as a friend of the Clintons.
On the women's side of the mechitzah (partition), amid the collection of hats and wigs, the buzz – in Brooklyn accents – reached a high pitch. "But she's a LIAR," one woman insisted to her friends in the pew next to me.
"Excuse me, a woman is running for president, and we have to sit separately?!" Another wigged woman huffed to her friend; the two moved to the back of the men's section.
After the requisite introduction, citing Proverbs and Jeremiah, community activist Leon Goldenberg opened the debate. Almost immediately, Assemblyman Hikind announced that he could not bring himself to vote for Trump:
"I'm not quite sure what Trump believes, and neither are you. He has really not articulated too many things. I wanted to support Trump, but he can't change. I'm really concerned. I wish they could both lose."
This was the extent of Hikind's presentation on Trump. Instead, he announced, he plans to write-in Paul Ryan. Instead of offering a defense of Trump, Hikind set off on a rant against Bernie Sanders, the dangers of the far left, President Obama, former President Clinton, and lastly, Hillary Clinton. Hillary, Hikind vowed, will be a "third-term Obama."
Rabbi Genack countered with a mild-mannered and thorough response, focusing primarily on Clinton's security policy, and not without his criticisms of the Iran deal: "This notion that 'Hillary is Obama' is inaccurate, and I want to clarify this."
"Worse!" an audience member shouted.
"Hillary has proposed much stronger, more muscular foreign policy," he continued. "For example, Syria. Hillary advised Obama to get involved in Syria to support elements opposed to Assad. As we know, Obama opposed that position, and not only that, he said if Assad uses chemical weapons, that would be a red line. And when Assad did use them, he still didn't respond. We know this as a fact that she opposed his policy."
Murmurs and heckles in the audience. Genack added: "It's worth listening to Hillary because she actually speaks in sentences and has ideas which she composes."
The audience could barely hold it in. People heckled, some walked out.
"Blah blah blah," one woman tried to drone out Genack's presentation as she walked out, with a dramatic flourish.
"Bill Clinton didn't want Israel to make decisions! Jews were dying all over the streets, because of Bill Clinton's deal with Arafat!" Hikind shouted. The audience roared. "You know, maybe Trump is crazy enough to move embassy to Jerusalem!" (Cheers.) "For me, Obama is a disaster for America."
Hikind may not have vocally supported Trump himself – indeed, later, he said he found it "insulting that someone running for the presidency of the U.S. doesn't do enough to study for the test" – but it was unnecessary. He had thrown enough fuel on the Trump fire.
While Satmar Hasidim (both sides of their violent rift) and Skver Hasidim too will be voting en masse for Clinton, thanks to her long-time relationship with the community since her Senate days – the ultra-Orthodox community seems to lean towards Trump, though no major Orthodox figure has endorsed him officially.
It may be surprising, given that this community is so socially conservative – but Trump's lack of moral scruples, his philandering, doesn't seem to bother people here. After all, no one here is looking to the American president as a representative of moral backbone, of this country's hard-working ideals or of the democratically elected government.
Remember, our veneration is reserved for gedolim alone. There are no Honest Abes and Brave Harriet Tubmans in our school education – it's Humble Zushas and Brilliant Akivas (and Devoted Rachels). We don't need a president to be moral. We need him to be tough.
So what is it that draws the ultra-Orthodox to Trump?
In the famed Baltimore yeshiva of Ner Yisroel, trucks drive around singing "Vote for Donald Trump" in Yiddish. Other campaign posters show complicated numerological divinations which spell out that Clinton equals evil, when adding up the Hebrew letter values.
One poster, produced by the Jewish Democrats for Trump movement, explains the four reasons Jews must vote for Trump:
"1) Six million Jews perished in the Holocaust within 5 years. 2) Hillary will appoint anti-religious supreme court judges. 3) Hillary will freeze the building of homes for Jews on Israeli settlements. 4) Hillary's plan to bring millions of foreigners from terrorist areas."
The poster, produced by Borough Park businessman Heshy Friedman, warns: "What is happening throughout Europe must NOT be allowed to happen to us."
Videos race across Whatsapp groups and Haredi news sites, where community pop stars profess their vote for Trump, with elaborate explanations like: "Trump. He's good for the medineh [state]" and "We need him."
One man explains that "I don't need to explain why I'm voting for Trump, but Clinton – in short – she's muktzeh machmis mius" (a Talmudic reference to an object that is forbidden to be touched on the Sabbath because it is repulsive).
And this is perhaps the core of the issue – while Trump's policy on Israel (among others) still remains undefined, the main push for the religious Jewish vote for Trump is less about the Israel issue, and much more about a very base Diaspora fear.
Watching anti-Semitism on the rise in Europe, there is a lurking fear in us, perhaps programmed into our very DNA, that we are next. And Trump – despite his own alt-right support – taps into that very fear. (Unfortunately, the Clinton campaign hasn't fully emphasized, in Orthodox communities, the dangers of Trump's white supremacist support.)
Something about Trump speaks to people here – it is less his racism, less Hillary's being a woman, less Ivanka visiting the Rebbe's grave – than simply a matter of his ability to feed fear, and his character.
Perhaps because here, in yeshiva-land, we admire the swagger of the rough and cunning businessman. The geshmake balabus – the "householder," the guy who made it in real estate, likes his cigar with the boys, cholent on Thursday nights.
We could almost imagine Donald joining us for kiddush club on Shabbos mornings. Here, there is a peculiar worship of the guy who figured out his ways around the law – perhaps a deeply ingrained remnant of shtetl days, where the only way to survive was to live on the margins of Tsarist anti-Semitic laws.
Or perhaps it is Trump's language of absolutes which speaks to our velt. Since the time of the prophets, religious rhetoric has relied on hyperbole. Some of the most popular rabbis in the Orthodox community continue to be the Shmuley Boteach's and Yosef Mizrachi's – emotional, irrational, impulsive, misogynist. We like things black and white – the good guys and the bad guys, the right and the wrong, the kosher and the treif. It's simpler this way.
It is a tragic day when our community, so steeped in the study of words, does not value nuanced, articulate speech. At a Shabbat dinner recently, I asked a Trump campaign staffer about his candidate's blatant racism. He just laughed for a long time. "No one outside the campaign really knows him," he explained. "He's a great guy. He's not a racist." That was all.
Read the interviews, and ask the Trump campaign staff, on the candidate's megalomania and racism, and their uniform response itself is inarticulate: You just don't understand him. You are misinterpreting him. You're believing the media.
It's interesting. Somehow, "no one really understands him" even though "he says it like it is."
But the paradox doesn't bother people here. There is a silent majority in this community which will vote Trump. Supporters of Clinton are few and far between – Genack, as well as Rabbi Kenneth Hain of Lawrence, N.Y., are the few brave souls in the Orthodox community to make public statements in support of Hillary.
And in Talmud Torah on Coney Island, if there were any Clinton supporters present, they were noticeably silent. Predominantly Trump voters, the audience had come out to hear the articulate case for their candidate.
Two days before the election, and we are still waiting for it.
Click the alert icon to follow topics:
SUBSCRIBERS JOIN THE CONVERSATION FASTER
Automatic approval of subscriber comments.

NOW: 40% OFF
ICYMI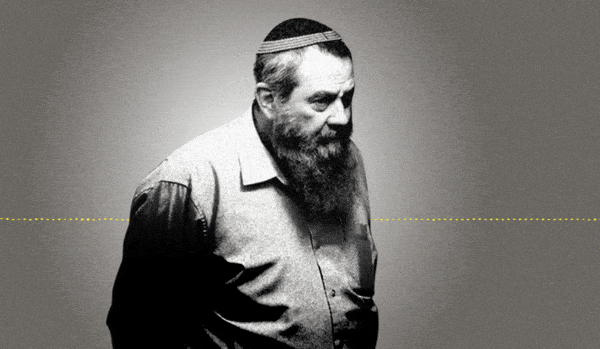 Jewish Law Above All: Recordings Reveal Far-right MK's Plan to Turn Israel Into Theocracy
Why I'm Turning My Back on My Jewish Identity
Down and Out: Why These New Immigrants Ended Up Leaving Israel
The Reality Behind 'The White Lotus' Sex Work Fantasy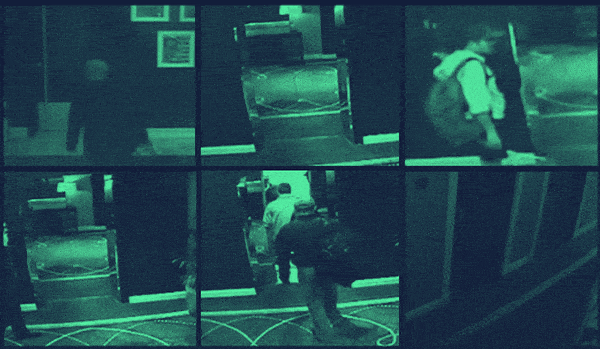 This 'Dystopian' Cyber Firm Could Have Saved Mossad Assassins From Exposure
Comeback Kid: How Netanyahu Took Back Power After 18 Months in Exile