Meet Hillary Clinton's Biggest Cheerleaders in Israel
From calling registered voters to filling out absentee ballots, Democratic Party activists in Israel do what they can to see their candidate in the White House.
Hillary Clinton supporters in Tel Aviv watching the third presidential debate.
Credit: Allison Kaplan Sommer
If one hadn't known that the event on the screen was the third presidential debate between Donald Trump and Hillary Clinton, the small group of Israeli-American Democratic Party activists clustered on a sofa in a north Tel Aviv apartment could have easily been mistaken for expats cheering on their favorite team.
Like sports fans who want to watch the Superbowl or World Series on U.S. time, the five viewers were all willing to get out of bed at 3 A.M. to watch the debate together over coffee and cake. There were cheers and jeers as they intently watched the debate unfold: Trump's "such a nasty woman" got boos and "bad hombres," groans. Clinton's snarky jabs, goading Trump about his tax returns and the Chinese steel used to build his hotels, drew delighted applause.
For attorney Heather Stone, the party's host, the debate was the beginning of a long and busy "Day of Action" on behalf of Clinton.
She had sent instructions to a group of 25 committed Democratic activists regarding the use of a phone bank set up for calls to registered Democrats in Israel, asking them to make as many calls as possible the day after the debate.
Encouraging them to keep up the calling over the days left before the election, her goal was to call every registered Democrat in Israel, making sure as many ballots as possible were cast for Clinton from the Jewish state. She personally made 400 calls on Thursday and 86 more on Friday. In each call, she checked that the Democrat she contacted had received and sent in their absentee ballot. If they had not yet received a ballot, she instructed them how to download a federal write-in ballot from the internet and told them how to get it mailed in time to meet voting deadlines.
The Democratic Party's pro-Clinton campaign aimed at U.S. voters living in Israel is undeniably smaller and less generously funded than the effort for Trump and the Republican Party. The unprecedented Trump campaign – tied to the Israeli political right – has cultivated an unusually high profile in the Iocal and international press, and employs paid staff.
Still, committed Clinton supporters like Stone have been quietly but tirelessly devoting themselves to the election, attempting to make up in dedication what they lack in funding, volunteering in voter registration drives over the summer and now making sure the Democrats registered receive their absentee ballots and mail them in.
A lifelong Democrat, Stone said that she is far more involved in this U.S. election than any other since she moved from New Jersey to Israel 26 years ago.
"I am deeply concerned about the fact that it's Trump and what that means for America and ultimately for all minorities, Jews included. Despite his protestations to the contrary that he is the best friend of Israel and a good friend to the Jews – I don't buy it. His anti-Semitism is just under the surface and sometimes not really under it at all. No one should be complacent," she said.
From early on in the campaign, when she listened to Trump's anti-Mexican and anti-Muslim rhetoric, "As a Jew, I knew we are next, first or second on the list," she said. "Nobody stood up for us when we needed it and we have to stand up and say this is not okay. I knew I had to take a stand. These are my core Jewish values, I had to go on the front lines."
But it's not simply Trump's "divisive, racist and mean" language that has given Stone's activism a special push. A graduate of Wellesley College, Clinton's alma mater, Stone is a member of an Israeli group of 30 Wellesley women who the candidate has met with in Israel during her previous visits here, as well as a larger international group called "Wellesley Women for Hillary" that has mobilized to support the fellow alumna.
Another Wellesley alumna, 28-year-old Eleanor Cheatham, attended the debate party and, like Stone, has been dedicating several hours every day to the Clinton cause. Unlike her host, however, Cheatham is a new arrival in Tel Aviv. Two months ago, she arrived to participate in the Jewish Agency's Masa program, where young Jews experience extended internships in Israel.
Arriving in Israel "very interested in politics" after organizing events for Bernie Sanders and then becoming a Clinton supporter, Cheatham applied for her absentee ballot before she left America since "I didn't want to leave the U.S. and abandon my civic duty."
Once in Tel Aviv, she discovered that most of her fellow 20-somethings in Masa were less conscientious and had not registered and applied for overseas ballots. In seeking help for them, she became involved with Democrats Abroad and began volunteering, helping with their website, editing videos and responding to queries on social media.
"I've been reaching out to other U.S. citizens and expats who were posting for help. I answer their questions, talk them through the process step by step while they've filled out forms. I even went to a woman's apartment and filled it out for her because it was so stressful for her, and then I took it to the U.S. Embassy to mail – I've done that for others, too. The more I've seen the need for help, the more my commitment has grown."
Cheatham said she couldn't have imagined spending so much time in Israel focused on the presidential election in the country she had just left. "It's very, very, very ironic. But I think it just really opened my eyes."
Meeting so many young Americans who weren't voting in the election, she said, alarmed her. "They are in their late teens and early 20s – and it seems they feel really hopeless. They have shown me there is major need to restore hope in my generation. We are young and have the most potential to shape and build our country. If we think our vote doesn't matter, that's really dangerous."
The Israeli activists say they have received positive reactions among the general public when they wear their Clinton t-shirts or set up tables in central Tel Aviv locations, and haven't been confronted by Trump supporters. Though there has been no specific polling of American voters in Israel, a poll of Israelis by the Israel Democracy Institute this month found that 43 percent of the Israeli public said they would prefer Clinton as president versus only 26.5 percent favoring Trump.
Not all of those active on Clinton's behalf are women. Debate watcher Dan Elkayam, 23, a software developer and student who moved to Israel from New Jersey when he was 12, said he has remained deeply interested and connected politically to the U.S. because "I want to ensure it being a place I can return to."
Elkayam voted for President Barack Obama in 2012, and this year decided to join Democrats Abroad and help organize voter registration events and volunteer to make phone calls for Clinton. As Clinton's poll numbers have strengthened and Trump's have plummeted, he said he is excited by the possibility that the Democrats could take back control of at least some of Congress and end deadlock in Washington.
Israel, he said, didn't figure into his decision, and arguments that Clinton would somehow be bad for Israel leave him cold.
"I don't feel there are any mainstream American politicians who are opposed to Israel in any significant way. And in my Israeli politics I am very left-wing. Sometimes I think that tough love from the U.S. would do some good," he said.
The Israeli Democrat who probably knows Clinton best is Ricki Lieberman, a veteran non-profit and political consultant whose support of Clinton significantly predates her part-time move to Israel in 2010. Lieberman currently divides her time between New York and Tel Aviv – working for Clinton in both locations, doing everything from "policy to fundraising to licking envelopes" at Clinton campaign headquarters in Brooklyn.
Clinton's contemporary in age, Lieberman met the Democratic nominee at a New York parlor meeting during her first Senate campaign in 2000. She has been an active fundraiser and volunteer in each of her campaigns ever since, even traveling to other states on her behalf.
For the 2016 campaign, she maintains an email list that goes out to "thousands" supporting Clinton who care about Israel. Lieberman said Clinton represents "so many positive things in terms of values that we espouse as Jews" and has "a remarkable understanding of Israel and the Middle East."
"When she disagrees with the Israeli government, she says so very diplomatically," Lieberman added.
She believes Israelis should have faith in Clinton despite the rocky relationship between Prime Minister Benjamin Netanyahu and the Obama White House. But whatever Israelis may feel about Obama, she added, Clinton is "her own person, with her own ideas" about Israel, as with other policy issues.
When speaking on Clinton's behalf in front of Israeli and Jewish groups, Lieberman said she does what she can to counter Clinton's often frosty image.
"I try to tell people what a wonderful, kind and compassionate person she is – she writes personal notes and those are some of the envelopes I've licked. She really likes to sit down and talk with people. I find it heartwarming that when she does an event at a meeting place or hotel, she always goes around and thanks the staff – her people may be pulling at her coat tails to leave."
Lieberman thinks it is a shame that Clinton ended up facing against a rival like Trump. The businessman's angry manner and lack of policy finesse, she said, didn't really allow Clinton to show off "intelligence and compassion and sense of humor" or give her a full "opportunity to demonstrate her incredible abilities and what she has to offer."
If all goes as Clinton's Israeli supporters hope – she'll get the opportunity to do that once she's in the White House.
Click the alert icon to follow topics:
ICYMI
Ken Burns' Brilliant 'The U.S. and the Holocaust' Has Only One Problem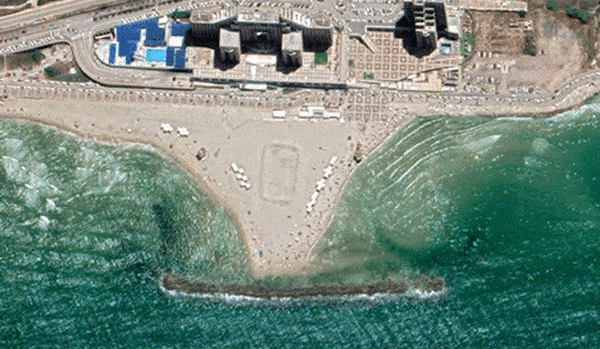 Facing Rapid Rise in Sea Levels, Israel Could Lose Large Parts of Its Coastline by 2050
As Israel Reins in Its Cyberarms Industry, an Ex-intel Officer Is Building a New Empire
How the Queen's Death Changes British Jewry's Most Distinctive Prayer
Chile Community Leaders 'Horrified' by Treatment of Israeli Envoy
Over 120 Countries, but Never Israel: Queen Elizabeth II's Unofficial Boycott