Jewish Insider's Daily Kickoff: October 6, 2016
White House blasts Israel on settlements | Sam Altman's Manifest Destiny | Israel's tycoons are ailing | Biden to eulogize Shimon Peres
U.S. President Barack Obama in his Rosh Hashanah greeting video.
Credit: Screenshot, YouTube/White House
Have our people email your people. Share this sign up link with your friends.
LongRead: "Sam Altman's Manifest Destiny: Is the head of Y Combinator fixing the world, or trying to take over Silicon Valley?" by Tad Friend:

DRIVING THE CONVERSATION: "White House working to weaken Syria sanctions bill for Russia and Iran" by Josh Rogin: "

[WashPost]
TOP TALKER: "Obama administration blasts Israel for new settlement project" by Louis Nelson: "The Obama administration is in yet another public spat with Israel -- and is all but calling Prime Minister Benjamin Netanyahu's government a bunch of liars. "Well we did receive public assurances from the Israeli government that contradict this announcement," Earnest said at his daily press briefing on Wednesday. "I guess when we're talking about how good friends treat one another, that's a source of serious concern as well It's inconsistent with the public assurances that have been issued by the Israeli government, and all that's the source of disappointment and deep concern here at the White House," he added." [Politico]
State Department spokesman Mark Toner: "It is deeply troubling, in the wake of Israel and the U.S. concluding an unprecedented agreement on military assistance designed to further strengthen Israel's security, that Israel would take a decision so contrary to its long-term security interest in a peaceful resolution of its conflict with the Palestinians. Furthermore, it is disheartening that while Israel and the world mourned the passing of President Shimon Peres, and leaders from the U.S. and other nations prepared to honor one of the great champions of peace, plans were advanced that would seriously undermine the prospects for the two-state solution that he so passionately supported." [PBS]
"Israel Rejects U.S. Criticism: Planned West Bank Construction Not a New Settlement" by Barak Ravid: "The settlements are not the obstacle to peace," said the Foreign Ministry statement. "This housing will be built on state land in the existing settlement of Shilo and will not change its municipal boundary or geographic footprint." [Haaretz]
-- "The harsh words also rekindled speculation that Mr. Obama might lay down guidelines for a proposed peace agreement between Israel and the Palestinians before he leaves office, either in a speech or, less likely, by backing a resolution at the United Nations Security Council." [NYTimes]
HAPPENING TODAY: Vice President Joe Biden will speak at a memorial service honoring former Israeli President Shimon Peres at the Adas Israel Congregation in DC at 4:00pm. Chemi Peres (via video), former Secretary of State Madeline Albright and Deputy Israeli Ambassador Reuven Azar will also deliver remarks during the hour-long service. [CSPAN]
Amir Oren: "Shimon Peres' True Legacy Could Be Redeemed When Hillary Clinton Is Elected President"[Haaretz] Mort Zuckerman: "Donald Trump's hot-headed debate performance shows he doesn't compare to Shimon Peres." [NYDailyNews]
"How 10 mega-donors already helped pour a record $1.1 billion into super PACs" by Matea Gold and Anu Narayanswamy:

[WashPost]

"Pro-Trump Group to Release Ads as Part of Major Swing State Effort" by Maggie Haberman:

[NYTimes]
"Trump gives Sheldon Adelson a shoutout at rally" by Harper Neidig: "Did you read that this morning in your good paper?" Trump asked the audience. "Good paper, owned by a great guy — Sheldon, Sheldon, Sheldon Adelson." Trump added that Adelson is a "great supporter of Israel." [TheHill;LVSun]
"Trump supporters turn on man who espouses neo-Nazi views at rally" by Ashley Killough:"A couple dozen Trump supporters started circling him and yelling out pro-Trump chants to try and drown him out. Others flat-out confronted him and the reporters who were interviewing him." [CNN]
"GOP asks which Trump-Pence foreign policy is for real" by Michael Crowley: "I think Mike Pence cheered a lot of Republican conservatives who have been pretty gloomy until last night by forcefully articulating a case for conservative internationalism and strong U.S. leadership in Europe and the Middle East as well as rebuilding the military," Eric Edelman, a former undersecretary of defense for policy in the George W. Bush administration, said Wednesday. "Too bad that those very principles have been consistently undermined by the person with whom he is running at the top of the ticket." [Politico]
Peter Beinart: "Pence debated the way Marco Rubio would have had he won the GOP nomination On Syria, Pence demanded that the U.S. confront Moscow and reassert America's regional dominance, which is pretty much what Rubio, Jeb Bush, Chris Christie, and Carly Fiorina demanded during the primaries. And Trump slammed them for it." [TheAtlantic]
"Donald Trump's Slip in Polls Has G.O.P. Worried About Congress" by Jonathan Martin and Alexander Burns: "Jay Bergman, a petroleum executive and Republican donor from Illinois, said his fellow contributors were no longer optimistic that Mr. Trump will win, and they have lowered their sights. "They want the guy to make a credible showing," he said. "They're afraid that if Trump really screws up and looks bad, then down-ticket, there are going to be a lot more votes for Democrats." [NYTimes]
"Trump, once a data skeptic, spending millions on data" by Julie Bykowicz: "Ushering Trump toward a more analytical approach are Jared Kushner, Trump's son-in-law and adviser, and Brad Parscale, the campaign's digital director and a veteran Trump Organization consultant. Both men — friends — are new to politics and have built a team largely without Washington operatives, whom they dismiss as overpaid and overrated." [AP]
"Israel's Ministry of Tourism Hires Democratic PR Firm for U.S. Outreach" by Jacob Kornbluh: "MWWPR will develop and execute a strategic communications program designed to proactively promote Israel as a top tourist destination for North American travelers MWW is headed by Michael Kempner, a top fundraiser for Hillary Clinton, President Obama and the Democratic Party. Kempner is listed as a "Hillblazer," having raised more than $100,000 for Clinton's presidential campaign last year, and served as deputy finance director for President Obama's campaign." [JewishInsider;HolmesReport]
"British PM blasts Labour as 'party of anti-Semitism'" by Sue Surkes: "Prime Minister Theresa May on Wednesday accused the UK's opposition Labour Party of "tolerating anti-Semitism and supporting voices of hate," after a string of its members were suspended for making anti-Jewish and anti-Israel comments. "You know what some people call them — the nasty party," May told the final session of the Conservative Party's conference in Birmingham." [TimesofIsrael]
**Good Thursday Morning! Enjoying the Daily Kickoff? Please share us with your friends & tell them to sign up at [JI]. Have a tip, scoop, or op-ed? We'd love to hear from you. Anything from hard news and punditry to the lighter stuff, including event coverage, job transitions, or even special birthdays, is much appreciated. Email editor@jewishinsider.com**
BUSINESS BRIEFS: U.S. activist Elliott urges overhaul at Samsung Electronics [Reuters] Soros slams Putin for 'heinous crimes against humanity' in Syria [CNBC] Facebook's CEO got what he wanted on his first trip to Africa. Nigeria got even more [BackChannel]
STARTUP NATION: "Moovit tries to streamline the commute experience with an updated transit app" by Matthew Lynley: "

"A record number of U.S. billionaires are immigrants" by Thomas Heath:

[WashPost]

SPOTLIGHT: "Israel's tycoons are ailing, who will buy their assets?" by Ari Rabinovitch and Tova Cohen:

[Reuters]

TRANSITION: "Wilmer Snags Another Government Hire, This Time From Homeland Security" by Sara Randazzo:

[WSJ]

OU's Nathan Diament tells us:
CAMPUS BEAT: "Why a Controversial Palestinian History Class at Berkeley Was Canceled, Then Reinstated" by Alexander Nazaryan: "For a Palestinian insurgent supposedly determined to see Israel destroyed, Paul Hadweh looks remarkably like his fellow students at the University of California, Berkeley. I met the 22-year-old senior on the rooftop of a campus building, overlooking the expanse of San Francisco Bay, which glimmered in the pure light of late afternoon. He could have been just another kid, except a nervous energy radiated from him like steam. This was understandable, for in the last month, Hadweh has been depicted as an enemy of Israel, one dangerous enough to allegedly warrant intervention from the country's government." [Newsweek]
"Israel sends female naval cadets to stop women's boat headed to Gaza" by William Booth and Ruth Eglash: "An Israeli naval ship, operated by female combat troops and cadets, intercepted a vessel carrying female activists bound for the Gaza Strip on Wednesday afternoon. The protest boat, which set sail from Barcelona last month with about a dozen international activists, was carrying no aid. Israel called the interception "uneventful."" [WashPost]
TALK OF OUR NATION: "Would LSD Make Bar Mitzvahs Great Again?" by Daniel Miller:"How can modern Jews inject meaning and spirituality into this important coming-of-age ritual? In 2004, a prominent former professor of psychology at Harvard, reflecting on his own bar mitzvah, broached one possible solution—even as he took pains to emphasize he was not advocating it: "If we have only the most superficial of ossified religious rituals, it is because these rites of passage no longer provide direct contact with the numinous. This is where psychedelics can help." Not everyone I spoke to shares this sentiment, of course. The handful of rabbis I canvassed were in uniform agreement that there's no place for psychedelic substances in the bar or bat mitzvah. That said, our conversations did leave me strangely hopeful."[ViceNews]
SPORTS BLINK: "David Blatt Accepts Cleveland Cavaliers' Championship Ring Offer" by Joe Pantorno: "Cavaliers general manager David Griffin stated that the move was made due to "a lack of fit with our personnel and our vision," via ESPN.com. While his replacement, Tyronn Lue, posted a poorer record than Blatt during the regular season at 27-14, the Cavaliers went 16-5 in the postseason and overcame a 3-1 deficit to the Golden State Warriors to take the title." [BleacherReport]
BIRTHDAYS: Chairman and CEO of CBS, a great-nephew of David Ben-Gurion, Leslie Moonves turns 67... Awarded a Ph.D. at UCSD in space science, consultant to NASA and author of many science fiction novels, David Brin turns 66... Former senior editor at Newsweek for 28 years, correspondent on the networks of NBC and author of two best-sellers on President Obama, Jonathan Alter turns 59... Director of Development at the Israel Democracy Institute, Deena Pulitzer... Elliot Karp... Hadara Goldsmith Ishak... Managing Director of the UJA-Federation of NY's Commission on the Jewish People, Hindy Poupko Galena... Michael Hershfield... Evan Bernstein... Joel Weingarten... Rosanne Selfon...
Gratuity not included. We love receiving news tips but we also gladly accept tax deductible tips. 100% of your donation will go directly towards improving Jewish Insider. Thanks! [PayPal]
ICYMI
The Artist Who Survived Auschwitz Thought Israel Was 'Worse Than the Concentration Camp'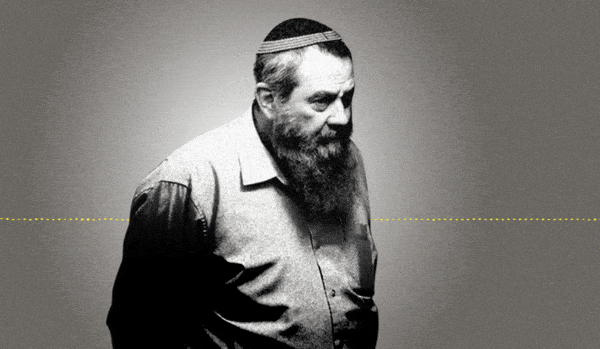 Jewish Law Above All: Recordings Reveal Far-right MK's Plan to Turn Israel Into Theocracy
Why I'm Turning My Back on My Jewish Identity
Down and Out: Why These New Immigrants Ended Up Leaving Israel
The Reality Behind 'The White Lotus' Sex Work Fantasy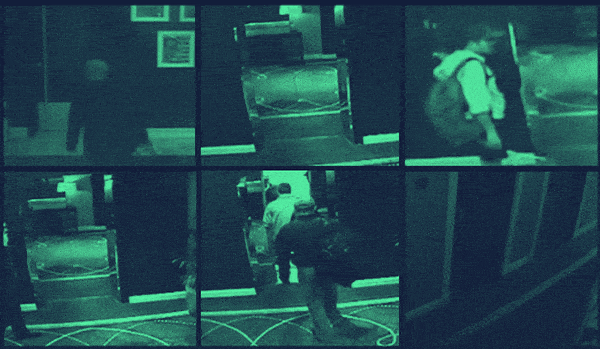 This 'Dystopian' Cyber Firm Could Have Saved Mossad Assassins From Exposure