Analysis |
Trump Shows How Right-wingers Can Love Israel and Hate the Jews
Some American right-wingers despise Jewish liberals with same venom that Israeli right detests Jewish leftists.
Donald Trump supporters at a rally in Henderson, Nevada, October 5, 2016.
Credit: Robyn Beck, AFP
The guide at the National Museum of American Jewish History in Philadelphia was explaining the exhibit that shows American anti-Semitism in the 1920's and 1930's. She told her group about the incendiary broadcasts of Father Charles Coughlin, of the rabidly anti-Jewish newspaper put out by Henry Ford and of the America First Committee, whose name was commandeered by Donald Trump, which accused the Jews of trying to drag the U.S. into a war with Nazi Germany. "We thought those times were long gone," she told her nodding listeners, "but we were wrong."
American Jews aren't panicking, but they are deeply troubled. They're not under physical attack, but the threat seems closer than ever. They're not packing any suitcases, but some of them are considering their options. They console themselves with Trump's limited chances of actually winning the elections, assuming that the emerging anti-Semitism will disappear along with him. But they may be wrong: the Trump candidacy has let anti-Semitic genies out of their bottles and enabled Jew-hating groups to come out from the rocks under which they were hiding. Even if Trump goes, they won't be in a hurry to follow in his wake.
How the wheel of fortune can turn quickly. It was only two-three years ago that the golden age of American Jewry was almost officially pronounced. A Pew Research survey found that Jews were the most admired religious group in America. The former leader of the Reform Movement, Rabbi Eric Yoffie, wrote in Haaretz that American Jews have never had it so good. The press was awash in features and op-eds about how the Jews were sitting on top of the world in their Promised Land.
Objectively, nothing has changed since then. Jews are still thriving, influential and admired by many if not most Americans. But their subjective sense of themselves and their security has altered radically. Some can feel the earth shaking underneath their feet. Older American Jews are reminded of the anti-Semites of their youth or those that their parents spoke about. Younger American Jews, especially those of the Millennial generation, are shocked to discover that anti-Semitism still exists, as Politico reported this week.
Trump's campaign has significantly enhanced the presence of anti-Semitism in the public arena. He, his sons and his campaign staff have disseminated anti-Semitic tweets, composed by themselves or by others, including the infamous poster of Clinton framed by a Star of David against the background of piles of money. Trump's candidacy is being supported by every anti-Semitic and neo-Nazi group under the sun, and Jew haters are working overtime on his behalf "to the last man", as the editor of the pro-Nazi Daily Stormer said this week. Trump fans conduct systematic anti-Semitic harassment, publicly and privately, against journalists who criticize their candidate. Jewish parents complain that their children are being exposed to growing, politically motivated anti-Semitic bullying, at their schools and on the streets.
The staple reaction of Trump and his spokespeople is to brandish his converted daughter Ivanka and her Jewish family as proof of the GOP candidate's bona fides. And it's true that the evidence tying Trump himself to anti-Semitism is circumstantial and limited. He once said that his money could be handled only by "little men with yarmulkes". He told the Republican Jewish Coalition last year that they are good negotiators but don't support him "because you can't buy me." His former wife Ivana testified that he kept a book of Adolf Hitler's speeches near his bedside. Trump didn't confirm or deny, but did find it apt to note that a Jewish acquaintance once gave him a copy of Mein Kampf.
But even if Trump has no animus towards Jews, he consistently refuses to challenge anti-Semites and allows them to keep on thriving under his wings. For months he resisted calls to dissociate himself from ex-Ku Klux Klan leader and Holocaust denier David Duke, who continues to describe Trump as his brother and comrade. He refuses to speak out against the harassment of Jewish journalists, and often justifies them, as he did following Julia Ioffe's revelations about Melania Trump in Vanity Fair. As in the Star of David poster, Trump turns a deaf ear to Jewish protests, rebuffs complaints that he and his confidantes disseminate anti-Semitic materials and ascribes the criticism to hostility and ulterior motives.
Trump is probably aware of his dismal position among American Jewish voters. In most polls, Clinton is beating him by a 3-1 margin, a disadvantage that could prove critical in tight races in battleground states such as Pennsylvania, Florida or Ohio. At the start of the campaign it seemed as if Trump had simply given up on the Jews or that he had reached the conclusion that he had more to gain by alienating them. Not only did he allow a thousand anti-Semitic weeds to bloom, he seemed to be distancing himself from Israel on purpose: he would be neutral on the Israeli-Palestinian conflict, he might ask Israel to pay for the aid it receives, he really couldn't tell who was to blame for the situation in the territories. In his Republican Jewish Coalition appearance, Trump signaled that he couldn't care less about American Jews and that he feels free to break with the long Republican tradition of unqualified support for Israel.
A few months later, Trump turned around completely. He gave a decidedly pro-Israeli speech that was well received at the AIPAC convention and his statements on Israel began to conform to the absolutist Republican norm. In July he appointed his lawyers/advisers David Friedman and Jonathan Greenblatt as his counselors and spokespersons on Israel, and they have been taking far-right positions in his name ever since. Trump will be good for Israel, they promise, but especially for Israelis who live in Judea and Samaria.
Most Jewish Republican figures aren't taking the bait. Many of them realize that the Jewish community abhors Trump and that there could be hell to pay in the future for anyone endorsing him now. Others, including leading right wing Jewish commentators, don't necessarily believe that Trump is pro-Israel and even if he is, that does not negate his basic lack of qualifications for the Presidency. The most outspoken Jewish supporters of Trump are Jewish billionaires, headed by casino magnate Sheldon Adelson.
It's conceivable, however, that it wasn't the Jews that Trump was angling for in his sharp turn to the right concerning Israel, but Evangelicals, whose support for the GOP candidate has been tenuous from the outset. Trump's photo-op with Benjamin Netanyahu at the United Nations last month won't help him much with the Jews, but could very well soothe some Evangelical concerns. Troubled by the thrice married his personal history and decidedly un-Christian way of expressing himself, Trump's weak support for Israel was another cause for concern. Evangelicals probably weren't bothered much by the anti-Semitism swirling around Trump: their love for Jews, such as it is, is in any case confined to strong and resolute Jews such as Netanyahu and Jewish settlers, not to liberal American Jews who, together with Clinton and Barack Obama, are responsible for undermining American virtues and morals in the first place.
In this respect, Trump's candidacy provides a handy litmus test to examine how the hard right's support for Israel, which Netanyahu saw as a cornerstone of his American strategy for decades to come, can coexist with and even nurture old-style anti-Semitism and distrust of Jews. American Jews never thought differently: the above mentioned Pew report found they disliked Evangelicals more than any other religious group, both because of their drive to fuse church and state and because they sensed that Evangelicals only appreciate those Jews who are far away in Israel, rather than those who are their neighbors back home.
American Jews are identified more than any other group with liberal causes such as the civil rights movement, the pro-choice movement, women's rights, gun control, legalizing immigrants and, latest and worst of all, the legalization of gay marriage. When right wingers slam East Coast elites and liberals, when Ted Cruz mentions "New York values", when every other Republican repeatedly brandishes the name of community organizer Saul Alinsky, with a special emphasis on his Jewish name, as the root of all evil, everyone knows who and what they're talking about.
This aversion to liberal Jews is reflected in the hostility of the Jewish right, in Israel and America, towards leftist Jews: religious Jews despise them because of their secularity and universal liberal values and other right wingers because they refuse to be part of the nationalistic zeitgeist of Israel and the American Jewish establishment. They often describe such Jews as "self-haters", which is ironic, given that it is they who are besmirching and sometimes excommunicating such a large part of the Jewish community. If you want to find self-haters, they should be told, take a look in the mirror.
The anti-Semitism sprouting alongside Trump is the old-fashioned hatred of Jews that has existed since time immemorial, before the establishment of Israel. It views Jews as malevolent outsiders, cosmopolitan creatures and agents of decadence, bent on sucking American's blood corrupting its character and taking it over from within. Its emergence is a challenge for the Israeli government's effort to equate most criticism of Israel, especially from the left, as anti-Semitism. Now it seems that the contrary is true, that some of the biggest supporters of Israel feel it prudent to tolerate, if not aid and abet, the growth of right wing anti-Semitism as a necessary evil.
Trump's candidacy did not create this shameful situation but it does expose it for the entire world to see. It shows that support for Israel can serve as a cover, if not actually as an accelerator, for anti-Semitism. Even if one can understand how some Americans might ignore the racism and anti-Semitism enveloping Trump because they view Clinton and the Democrats as greater evils, it's harder to understand how American Jews - and discerning Israelis - can justify voting for him by citing his supposed support for Israel, transitory as it is. In the name of Israel, they will be encouraging anti-Semitism and stabbing their brothers and sisters in the American Jewish community in the back. They might excuse themselves, but Jewish history won't forgive them.
Click the alert icon to follow topics:
SUBSCRIBERS JOIN THE CONVERSATION FASTER
Automatic approval of subscriber comments.

NOW: 40% OFF
ICYMI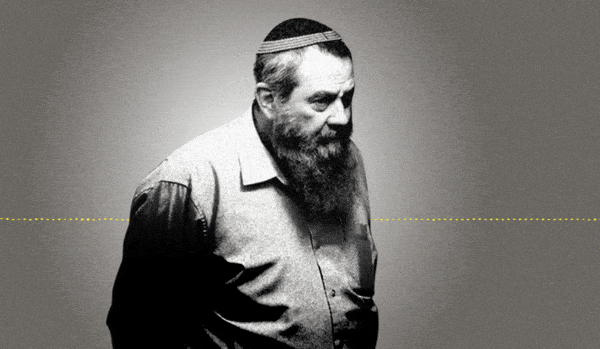 Jewish Law Above All: Recordings Reveal Far-right MK's Plan to Turn Israel Into Theocracy
Why I'm Turning My Back on My Jewish Identity
Down and Out: Why These New Immigrants Ended Up Leaving Israel
The Reality Behind 'The White Lotus' Sex Work Fantasy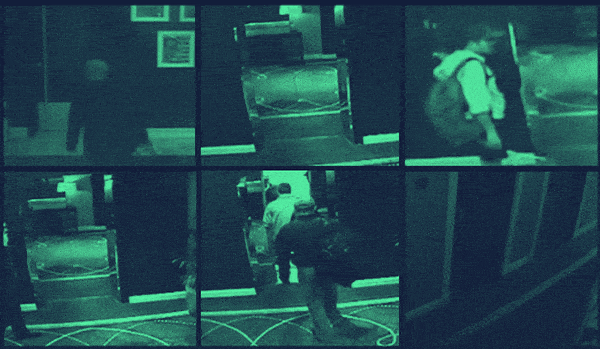 This 'Dystopian' Cyber Firm Could Have Saved Mossad Assassins From Exposure
Comeback Kid: How Netanyahu Took Back Power After 18 Months in Exile