DNC Day One: All the Highlights From the Night Sanders Endorsed Clinton
Beginning with the Wikileaks email scandal and the resignation of the chair of the DNC, day one of the Democratic National Convention ended with a full endorsement of Hillary Clinton by former rival Bernie Sanders.
Senator Bernie Sanders addresses the Democratic National Convention on July 25, 2016.
Credit: Mike Segar/Reuters
Click here for a full recap of night one of the Democratic National Convention.
6:40 A.M. IDT/11:40 P.M. EDT Russia's top diplomat is declining to fully comment on allegations that Russia was behind the hack of Democratic National Committee emails.
Foreign Minister Sergey Lavrov is suggesting a proper response would involve vulgar language.
Lavrov was about the allegations as he began a meeting on Tuesday in Laos with Secretary of State John Kerry.
Lavrov answered in English: "Well, I don't want to use four-letter words."
6:30 A.M. IDT/11:30 P.M. EDT Bernie Sanders said Hillary Clinton will make - in his words - "an outstanding president."
Sanders, who battled Clinton in the Democratic primaries, said he's known Clinton since she was first lady almost a quarter-century ago.
He credited Clinton with leading the fight for universal health care. He said Clinton, as a senator, was a "fierce advocate" for children's rights.
And Sanders ended his speech at the Democratic National Convention by saying: "I am proud to stand with her tonight."
6:15 A.M. IDT/11:15 P.M. EDT Bernie Sanders says the country has made much progress under President Barack Obama but there's more work to be done.
He says the 2016 presidential election is about the candidate who understands the "real problems" the country is facing and can offer solutions.
Sanders tells the Democratic National Convention that "by these measures, any objective observer will conclude that - based on her ideas and her leadership - Hillary Clinton must become the next president of the United States. The choice is not even close."
6:05 A.M. IDT/11:05 P.M. EDT Bernie Sanders says no one is more disappointed than he is over not being the Democratic presidential nominee.
But the Vermont senator is urging his supporters to take "enormous pride" in the political revolution to transform America that they've started.
Sanders says in his speech at the Democratic National Convention that election days come and go.
But, he says, "the struggle of the people to create a government which represents all of us and not just the one percent - a government based on the principles economic, social, racial and environmental justice - that struggle continues."
5:50 A.M. IDT/10:50 P.M. EDT Republican nominee Donald Trump said on Monday that if elected U.S. president he would weigh an alliance with Russia against Islamic State militants but rejected any suggestion Russian President Vladimir Putin might be trying to help him win.
5:35 A.M. IDT/10:35 P.M. EDT Elizabeth Warren said the choice in the presidential election is clear, and she said Republican nominee Donald Trump "cares about himself every minute of every day."
The Massachusetts senator is a favorite among liberals, and she spoke at the Democrat National Convention on Monday night as the party tries to unite around Hillary Clinton after a divisive primary.
Warren told crowd: "I'm with Hillary. This choice is personal. It's about who we are as a people."
5:20 A.M. IDT/10:15 EDT Michelle Obama called out Donald Trump in her remarks at the Democratic National Convention.
The first lady said that "when someone is cruel or acts like a bully, we don't stoop to their level."
She's not mentioning the Republican presidential nominee by name, but she's is decrying what she calls "hateful language." She says that goes against what she tries to teach her children.
Her message? She says, "When they go low, we go high."
5:15 A.M. IDT/10:15 P.M. EDT First Lady Michelle Obama took to the stage at the Democratic National Convention in Philidelphia on Monday, praising presidential candidate Hillary Clinton, saying, "What I admire most about Hillary Clinton is she's never buckled under pressure, she never takes the easy way out."
5:05 A.M. IDT/10:05 P.M. EDT Republican presidential nominee Donald Trump seems to be reveling in the drama at the Democratic National Convention as he campaigns with running mate Mike Pence.
"What a mess they have going," Trump tells supporters Monday night at a rally in North Carolina.
Trump says rival Hillary Clinton made a mistake by not choosing a more liberal running mate to appease Bernie Sanders' supporters.
Trump says: "Crazy Bernie's going crazy right now."
5:00 A.M. IDT/10:00 P.M. EDT A warmup speaker at a Donald Trump rally is calling President Barack Obama a racist.
Mark Burns is a black pastor who often speaks at Trump events, and last week he had a prime-time speaking slot at the Republican National Convention.
Burns said at a Trump event in North Carolina on Monday that "President Obama is the racist."
4:30 A.M. IDT/9:30 P.M. EDT Al Franken went to Harvard University, but at the Democratic National Convention, he's claiming a degree from Trump University instead.
The former "Saturday Night Live" comedian - who's now a Minnesota senator - jokes that he's a "world-renowned expert on right-wing megalomaniacs: Rush Limbaugh, Bill O'Reilly and now, Donald Trump."
Franken adds: "Now a little about my qualifications. I got my doctorate in megalomaniac studies from Trump University."
4:25 A.M. IDT/9:25 P.M. EDT Notorius Bernie Sanders supporter and Jewish Comedian Sarah Silverman took to the stage at the Democratic National Convention on Monday evening.
While she touted Sanders' policy proposals, she also called on her fellow Sanders supporters to vote with Hillary Clinton "with gusto" before adding, "Can I just say to the 'Bernie-or-bust' people, you're being ridiculous."
Silverman then introduced Simon and Garfunkel who began a live performance of "Bridge over Troubled Waters."
3:25 A.M. IDT/8:25 P.M. EDT Liberal stalwart Elizabeth Warren is using her Democratic convention speech to make clear her view that Americans won't fall for Donald Trump's plan to fan what she calls "the flames of fear and hatred."
The Massachusetts Democrat says in excerpts of a speech she plans to deliver later Monday that the Republican presidential nominee is peddling an old story of "divide and conquer."
Warren says Trump thinks he can win votes "by turning neighbor against neighbor" and by persuading voters that the source of their problems is "people who don't look like you, or don't talk like or don't worship like you."
3:20 A.M. IDT/ 8:20 P.M. EDT Police briefly detained more than 50 people after they tried to storm the barricades outside the Democratic convention Monday evening in a show of anger over Bernie Sanders' treatment by party leaders, even as he urged his supporters to fall in line behind Hillary Clinton.
Several hundred Sanders supporters and other demonstrators converged in the sweltering heat on Broad Street and made their way 4 miles to the convention site as the gathering was being gaveled to order, chanting "Nominate Sanders or lose in November!" and "Hey, hey, ho, ho, the DNC has got to go!" They carried signs reading, "Never Hillary," ''Just Go to Jail Hillary" and "You Lost Me at Hillary."
2:55 A.M. IDT/7:55 P.M. EDT Singer Demi Lovato belted out her hit "Confident" at the Democratic National Convention.
Lovato performed for presidential candidate Hillary Clinton in Iowa during the campaign, and she's one of the first bold-faced names to appear on the convention stage.
1:55 A.M. IDT/6:55 P.M. EDT An aide to former President Bill Clinton has met with members of Congress during a private reception at the Wells Fargo Arena.
Hillary Clinton plans to spend the night at her home in suburban New York after campaigning earlier in North Carolina.
1:35 A.M. IDT/6:35 P.M. EDT Some key backers of the Vermont senator were late additions to Monday night's program - in an effort to promote party unity.
Among those added are two strong Sanders supporters - Maine lawmaker Diane Russell and former NAACP president Ben Jealous.
Some frustrated Sanders fans are continuing to boo at the mention of Clinton's name.
1:30 A.M. IDT/6:30 P.M. EDT Cyber security experts and U.S. officials said on Monday there was evidence that Russia engineered the release of sensitive Democratic Party emails in order to influence the U.S. presidential election.
12:25 A.M. IDT/5:25 P.M. EDT A Democratic official says Bernie Sanders' campaign has urgently reached out to Hillary Clinton's team to express concerns that tensions are still raw among Sanders delegates.
Aides to Clinton and Sanders have met in hopes of forming a plan to avoid excessive disruptions on the convention floor.
12:05 A.M. IDT/5:05 P.M. EDT Bernie Sanders is urging supporters not to demonstrate on the floor of the Democratic National Convention.
He's sending out text messages and emails with his personal request.
Sanders is characterizing the request "as a personal courtesy to me" and urging his followers to "not engage in any kind of protest on the floor."
The Vermont senator says it is of the "utmost importance" that this be explained to the state delegations.
11:50 P.M. IDT/4:50 P.M. EDT The Democratic National Committee is offering its "deep and sincere apology" to Bernie Sanders, his supporters and the entire party for what it calls "the inexcusable remarks made over email."
The statement from incoming interim party leader, Donna Brazile, and six other officials says the comments in the emails "do not reflect the values of the DNC or our steadfast commitment to neutrality during the nominating process."
The statement says the party won't tolerate disrespectful language.
11:45 P.M. IDT/4:45 P.M. EDT Democrats have gaveled in their convention in Philadelphia - after a day of discord that sent the party chief into exile.
It was Baltimore's mayor, Stephanie Rawlings-Blake, who called the 47th Democratic convention to order. Her formal welcome was briefly held up a slight oversight - she forgot the gavel and had to retrieve it off staage.
Rawlings-Blake is a last-minute fill-in Debbie Wasserman Schultz, the ousted Democratic National Committee leader.
11:40 P.M. IDT/4:40 P.M. EDT Several hundred Bernie Sanders supporters and other demonstrators marched down Philadelphia's sweltering Broad Street on the opening day of the Democratic convention Monday, chanting "Nominate Sanders or lose in November!" and "Hey, hey, ho, ho, the DNC has got to go!"
The marchers made their way from City Hall toward the convention hall, 4 miles away in south Philadelphia.
Destine Madu, a protester from Maplewood, New Jersey, said it doesn't matter if Sanders is calling on his backers to support Hillary Clinton.
"He's like a Moses," she said. "He led us to the promised land."
8:50 P.M. IDT/1:50 P.M. EDT Bernie Sanders drew boos and angry chants from his delegates as he called for the election of Hillary Clinton.
Many in the crowd chanted, "We want Bernie" as Democrats gathered in Philadelphia to nominate Clinton.
Sanders responded to his supporters with pragmatism; Clinton locked up the number of delegates she needs to win the nomination weeks ago.
Sanders said, "This is the real world." He added that electing Clinton was the way to stop Republican Donald Trump, who he described as "a bully and a demagogue," from becoming president.
8:36 P.M. IDT/1:36 P.M. EDT Outgoing Democratic National Committee Chairwoman Debbie Wasserman Schultz said she won't gavel her party's national convention to order on Monday afternoon.
She abruptly cancelled that plan just a few hours before she was to gavel open the nominating convention. In a brief phone conversation with the Sun Sentinel newspaper of Ft. Lauderdale, Fla., Wasserman Schultz said:
"I have decided that in the interest of making sure that we can start the Democratic convention on a high note that I am not going to gavel in the convention."
The Florida congresswoman had announced she would resign her post at the helm of the DNC in the wake of an email scandal involving her aides - but still gavel open and closed the Democrats' nominating convention this week. That was before she was booed and heckled as she spoke to her home state delegation from people angry that the hacked emails apparently showed some aides favored Hillary Clinton over Bernie Sanders in the party's presidential primary.
She added in her comments to the newspaper: "This needs to be all about making sure that everyone knows that Hillary Clinton would make the best president."
8:23 P.M. IDT/1:23 P.M. EDT Bernie Sanders said that Debbie Wasserman Schultz's departure from the Democratic National Committee will "open the doors of the party to people who want real change."
To roaring cheers from delegates in Philadelphia, Sanders also touted progressive wins in the Democratic party platform and over future nominating rules. Many of his supporters - frustrated by the primary process and the recent leaked emails from Democratic party officials - have been threatening protests at the DNC.
Sanders says his supporters should continue to push for the "transformation of American society."
7:08 P.M. IDT/12:08 P.M. EDT Hillary Clinton offered a scathing critique of rival Donald Trump's foreign policy, saying she "doesn't understand people who trash talk about America."
Clinton slammed many of Trump's positions without mentioning his name. She vowed to stand by American allies, fight dictators and listen to the advice of military officials.
Clinton spoke at the annual conference of the Veterans of Foreign Wars, a non-profit that supports veterans, during a campaign swing through Charlotte, North Carolina.
Recent polling has shown active duty troops backing Trump over Clinton by more than a two to one margin.
Clinton noted her role as the first female presidential nominee of a major political party, saying history-making position "takes a little getting used to even for me." The statement was unusual acknowledgement by Clinton that there may be some voters, particularly within the military, that take issue with a female commander-in-chief.
6:37 P.M. IDT/11:37 A.M. EDT The FBI has confirmed that agents are investigating a cyberattack involving the Democratic National Committee that resulted in the release this weekend in embarrassing emails.
In a statement Monday, the FBI said it was investigating a "cyber intrusion" affecting the DNC and was "working to determine the nature and scope of the matter."
The FBI said it will "continue to investigate and hold accountable those who pose a threat in cyberspace."
Emails arising from the hack were posted over the weekend to WikiLeaks. Their release led party chief Debbie Wasserman Schultz to announce her resignation.
A cybersecurity firm that looked into the DNC breach found traces of at least two sophisticated hacking groups on the Democrats' network - both of which have ties to the Russian government.
4:38 P.M. IDT/9:38 A.M. EDT Furious protesters nearly drowned out Debbie Wasserman Schultz' speech to her home state delegation Monday, as they crowded the stage and screamed, "You're ruining our democracy!"
A row of police officers stood between the stage and the protesters as the Florida congresswoman, who is up for re-election, finished her speech. Several of her supporters stood on chairs and waved T-shirts bearing her name, while some yelled at the Sanders' supporters to step back or sit down.
The Sanders' supporters held paper signs that said "E-mails" on one side and "Thanks for the 'help' Debbie," on the other.
4:33 P.M. IDT/9:33 A.M. EDT Hillary Clinton's campaign chairman said Donald Trump and Russian leader Valdimir Putin have "a kind of bromance going on."
John Podesta said he believes news reports that hacks of the Democratic National Committee's emails were orchestrated by Russian military intelligence agencies.
Podesta said on MSNBC Monday that there's, "a kind of bromance going on between Putin and Trump which is distinct from this leak."
The Republican presidential nominee has done business in Russia. Trump has spoken favorably of Putin as someone he could negotiate with, producing better relations between the U.S. and its former Cold War adversary.
Podesta says, "maybe it's simply just a mutual admiration society."
4:22 P.M. IDT/9:22 A.M. EDT Outgoing Democratic National Committee chairwoman Debbie Wasserman Schultz was heckled at a breakfast of Florida delegates, with opponents shouting, "Shame!"
The Florida congresswoman announced Sunday that she would resign as the party's chair at the end of this week's Democratic National Convention.
Wasserman Schultz told the crowd during a raucous scene that "we have to make sure that we move together in a unified way." But supporters of Bernie Sanders shouted at her during her brief remarks to the breakfast.
Her ouster came after a firestorm over hacked emails that suggested the DNC favored Hillary Clinton in the presidential primaries against Bernie Sanders.
3:36 P.M. IDT/8:36 A.M. EDT Hillary Clinton's spokesman said hacked emails in which Democratic party officials discuss how to undermine Bernie Sanders' campaign don't mean the nomination process was rigged.
But campaign spokesman Brian Fallon did not defend emails that discuss using Sanders' religious beliefs against him. He called those emails "completely unacceptable" and noted that the official involved has apologized. Fallon left open the possibility that the person could face "further action."
He said that, "by every standard Hillary Clinton won a decisive victory."
He noted that Clinton won more pledged delegates and had a greater popular vote than Sanders and that the Vermont senator himself has acknowledged that Clinton is the "rightful nominee."
Fallon spoke on CNN.
Click the alert icon to follow topics:
SUBSCRIBERS JOIN THE CONVERSATION FASTER
Automatic approval of subscriber comments.

NOW: 40% OFF
ICYMI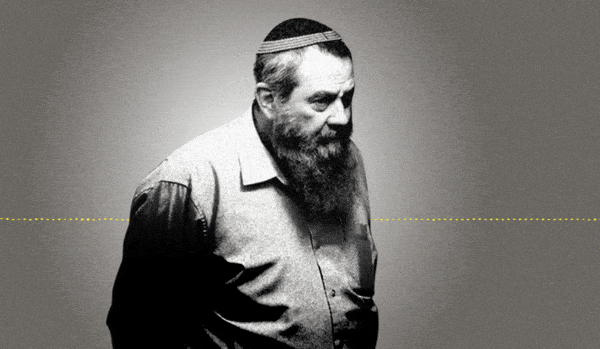 Jewish Law Above All: Recordings Reveal Far-right MK's Plan to Turn Israel Into Theocracy
Why I'm Turning My Back on My Jewish Identity
Down and Out: Why These New Immigrants Ended Up Leaving Israel
The Reality Behind 'The White Lotus' Sex Work Fantasy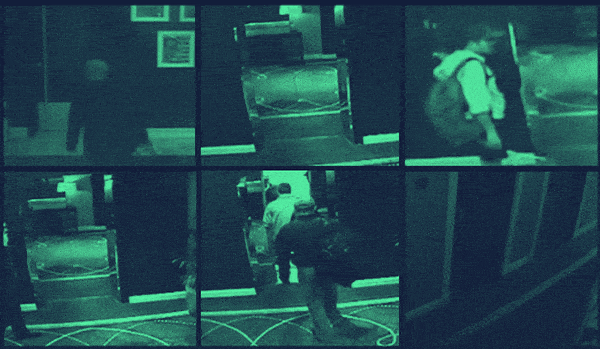 This 'Dystopian' Cyber Firm Could Have Saved Mossad Assassins From Exposure
Comeback Kid: How Netanyahu Took Back Power After 18 Months in Exile