GOP Convention's Clinton Hate Fest Could Turn Lethal
Christie has convicted her of heinous crimes and Carson of sympathy for the devil. Such words can kill, as Israelis recall after the public vitriol that preceded Yitzhak Rabin's '95 assassination.
A delegate cheers while Chris Christie, governor of New Jersey, speaks during the Republican National Convention (RNC) in Cleveland, Ohio, U.S., on Tuesday, July 19, 2016.
Credit: David Paul Morris, Bloomberg
One of Donald Trump's advisers on veteran affairs, Al Baldasaro, a Republican state representative from New Hampshire, said on Tuesday that Hillary Clinton "should be put in front of a firing line and shot for treason."
If pressured enough by the media, the Trump campaign might issue a vague disavowal to his words. But Baldasaro isn't the culprit: his call for Clinton's execution is a logical extension of the torrents of hate livestreaming from the Republican Party convention in Cleveland.
It is the central and almost exclusive theme of the convention: Clinton as corrupt criminal and incorrigible traitor. The overwhelming majority of the speeches given from the podium of the Quicken Loans Arena, where the convention is being held, have been devoted to incitement against Clinton.
On Tuesday night, the theme was "Making America Work Again"; turns out the solution to the employment problems is to bury Clinton under mountains of mud.
This was the day that Trump was officially nominated as the GOP candidate for the presidency, a historic event that garnered only slight enthusiasm from the crowd.
This was the day in which Trump's daughter Tiffany and his son Donald Junior represented their father admirably and did so while encountering only a few accusations of plagiarism that had plagued Melania Trump the day before: turns out that Donald Jr.'s speechwriter had copied from his own earlier writings.
On Wednesday, after having denied the charges against Melania and sustaining maximum damage, Trump's campaign finally located a speechwriter willing to take the fall for the incident. Trump's campaign manager Paul Manafort is unlikely to retract his statement that it's all Clinton's fault, because that's what she does to women who "threaten her."
Hurling bile at your opponent and accusing them of stabbing the country in the back is a regular staple of most radical right wing parties, as any Israeli who lived through Yitzhak Rabin's assassination or Benjamin Netanyahu's four tenures can tell you.
But it's usually a weapon of choice that can be holstered if need be, while for the 2016 GOP there is no other option. Republicans can't elaborate on Donald Trump's policies, because they either don't agree with them or don't really know what they are, besides making America great again.
And while many prominent Republicans stayed away from Cleveland, others were brought in kicking and screaming to earn some credit with GOP delegates that might come in handy somewhere down the line.
House Speaker Paul Ryan and Senate Majority Leader Mitch McConnell, for example, nearly gagged as they tried to mention Trump's name in a positive tone. They did so very briefly and said no more.
Like many other Republicans who spoke in Cleveland, they filled the remaining void by stoking the flames against Clinton. They realize that such a deeply divided party can only unite behind the hatred and fear of a dreaded enemy.
The most bizarre, of course, was the renowned neurosurgeon and eccentric politician Ben Carson, who said at one time that Trump was a psychopath and a child-molester, but is now convinced he'd make a great president. Carson cut to the chase by connecting Clinton directly to the devil.
He did so by conjuring community organizer Saul Alinsky, who passed away in 1972, whose name is brought up so frequently by Republicans as mentor and spiritual guide to Obama, Clinton, Bernie Sanders and others that one cannot miss the unmistakable stench of anti-Semitic insinuation.
Carson took the well-known fact that Clinton wrote a university thesis on Alinsky at Wellesley, linked it to Alinsky's assertion in his Guide for Radicals that "the first radical known to man who rebelled against the establishment and did it so effectively that he at least won his own kingdom" was Lucifer, and voila, brilliant physician that he is, concocted the equation Clinton=Alinsky=Satan.
So obviously, when he then asked the crowd "Are we willing to elect someone as president, who has, as their role model, somebody who acknowledges Lucifer?" the audience booed back "no", as if this was the most natural question in the world, par for the course in most political conventions.
Carson's ludicrous talking point highlights a sad reality: there are absolutely no limits to the absurdity of the allegations that Republicans are willing to believe about their Democratic rival.
After eight years of intense vilification of Barack Obama that convinced many Republicans that a Prince of Darkness lives in the White House, many Republicans have no problem imagining Clinton as the evil Whore of Babylon, as the Book of Revelation says, following in his footsteps In the party's Evangelical wing, there is a strong belief that both Obama and Clinton are on an anti-Christian crusade aimed at imposing their secular, proto-pagan views on America.
Carson's visions, after all, were simply a believer's interpretation of the mock trial that Chris Christie had just held for Clinton, in which he played prosecutor and judge to a GOP jury eager to convict and sentence.
Showing some of the rhetorical skills that made him into a widely feared attorney general in New Jersey, Christie listed charge after charge, ranging from the well known Benghazi attack and email scandal all the way to appeasing dictators such as Assad and Putin, relinquishing Libya, enabling Iran and endangering Israel as well as abandoning the Nigerian girls abducted by Boko Haram, even though Clinton was not secretary of state at the time.
Fact-checkers later had a hard time substantiating all of Christie's accusations but the audience enthusiastically responded to each of the items in his indictment with a resounding verdict of "guilty", interspersed with loud cries of "lock her up, lock her up."
The words reverberated in millions of American homes to which the proceedings were broadcast. If Christie had given even the slightest sign, the audience would have been more than willing to switch one tiny word, from "lock her up" to "string her up", and, who knows, maybe a spontaneous lynch mob could have organized to search for Clinton out in the streets.
Small wonder, then, that within less than 24 hours a Republican activist, who has appeared with Trump in campaign rallies, would unabashedly call for Clinton's summary execution.
Many Democrats watching at home were horrified, and social media was soon swamped with tweets that linked the onslaught against Clinton to the Salem witch trials in the 16th century. On Wednesday, the Clinton campaign itself compared the convention proceedings to a "witch trial", saying "they were barely one step removed from screaming "burn her at the stake." There is an undeniable sense that part of the hostility towards Clinton is fueled by very fact that she is a woman, just as much of the animosity towards Obama was inextricably linked, and they can deny it all they want, to the color of his skin.
Republican establishment types have feigned distaste for Trump's rhetoric and style, but he is their creation, their golem, their Frankenstein. Way before their now-official presidential candidate arrived on the scene, Republicans had blurred the lines between fact and fantasy, between legitimate political attack and dangerous diatribe, between disagreement, debate and censure and actual accusations of treason. Trump has simply increased the level of the flames of the smoldering fire that Republicans have been stoking for the past eight years.
Like the extreme right in Israel, many Republicans conveniently ignore the fact that words can kill. There are enough people with a tendency for violence that cannot distinguish between political stagecraft and practical exhortations to rescue the country by any available means. If anyone has doubts, they could use a short session with Yigal Amir, Yitzhak Rabin's assassin, who was inspired by the rabid rhetoric hurled at the Israeli prime minister in the wake of the Oslo Accords. After Rabin was gone, the inciters washed their hands and denied responsibility. One of them did so persuasively that he became prime minister himself, though the incitement itself never stopped.
Click the alert icon to follow topics:
ICYMI
Ken Burns' Brilliant 'The U.S. and the Holocaust' Has Only One Problem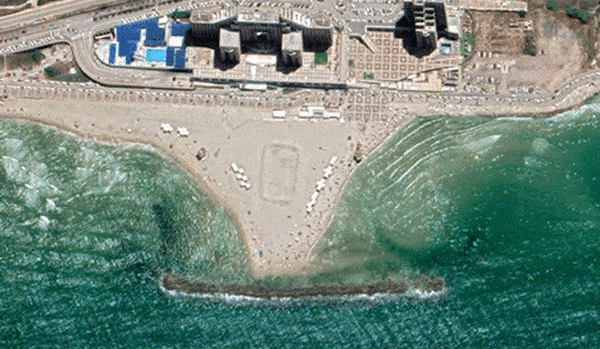 Facing Rapid Rise in Sea Levels, Israel Could Lose Large Parts of Its Coastline by 2050
As Israel Reins in Its Cyberarms Industry, an Ex-intel Officer Is Building a New Empire
How the Queen's Death Changes British Jewry's Most Distinctive Prayer
Chile Community Leaders 'Horrified' by Treatment of Israeli Envoy
Over 120 Countries, but Never Israel: Queen Elizabeth II's Unofficial Boycott