Bernie Sanders Is the First Jew to Win a Presidential Primary. So Why Aren't Jews Kvelling?
Sanders continues to play down his Jewishness, calling himself the son of a Polish immigrant in his victory speech, and the Jewish establishment has a hard time considering him one of its own.
Senator Bernie Sanders gestures as he arrives to speak during a primary watch party at Concord High School in Concord, New Hampshire, U.S., on Tuesday, Feb. 9, 2016.
Credit: Bloomberg
With his win in New Hampshire, Senator Bernie Sanders has officially become the first Jew to win a U.S. presidential primary.
It is a historic achievement by any measure - but it is also a victory that is something of an orphan, celebrated enthusiastically neither by Sanders himself, who, in his victory speech, referred to himself as "the son of a Polish immigrant" - not as a Jew - nor the organizations that represent the American Jewish community.
Why? First and foremost, because the two have kept their distance from one another for decades. Sanders has stayed far away from organized American Jewish life both personally and professionally, and the U.S. Jewish establishment in turn had a hard time regarding as one of its own a secular socialist congressional iconoclast who has never belonged to a synagogue, never appeared at pro-Israel rallies or AIPAC events, and has refrained from returning to the Jewish state since his now-infamous kibbutz stint in the 1960's.
The utter absence of identity politics-style solidarity with Sanders stands in stark contrast to the African-American groups' thrilled reaction to Barack Obama's smashing of barriers in his 2008 presidential campaign, or feminist excitement for many women as they watch Hillary Clinton forge ahead in her presidential campaign.
It is also a departure for the American Jewish community, which has never been hesitant to display its excitement when one of its own is highly successful in any field. Victories in electoral politics are a particular point of pride, since electability is also evidence of waning anti-Semitism in American society. The unexpected success of the Sanders campaign bears out recent polls that show that today, more than 90 percent of Americans would vote for a Jewish president - even a scruffy-looking far-left 74-year-old with a heavy Brooklyn accent.
Yet, far more enthusiasm and excitement emanated from the Jewish community back when Senator Joseph Lieberman was named the 2000 Vice Presidential candidate by Al Gore, and then when Lieberman made a short-lived bid for the presidency himself in 2004, in which he never took a single primary.
That is because the well-connected Connecticut senator, unlike Sanders, was both a committed religious Jew in his personal life and a loyal supporter of Jewish and pro-Israel causes in his political one. In fact, religion was so central to Lieberman's political identity - that Anti-Defamation League chief Abe Foxman actually chided him publicly for going overboard, mentioning God and the role of faith in American life more frequently than Jews committed to separating religion and state were comfortable with.
It is a little-known but rather fascinating fact that Lieberman and Sanders, the only two Jewish men who have made serious bids for the White House have a close friend in common. In the ultimate illustration of "Jewish geography" - in which two Jews rarely have many degrees of separation - an Orthodox Jewish academic named Richard Sugarman has been remarkably close to both of them and has even shared a home with each of them at different points in their lives.
Sugarman was Lieberman's roommate when the two young men were Yale undergraduates, during which time, according to a profile of Sugarman, Lieberman's mother invited Sugarman home for the High Holidays. The roommates remained close after graduation, with Sugarman signing Lieberman's ketubah (marriage contract) at his wedding, and Lieberman attending Sugarman's father's funeral.
During graduate school, Sugarman moved to Burlington to teach philosophy and religion at the University of Vermont. One day in 1970, he met Sanders on the train heading north from New York and the pair bonded over a discussion of economic inequality. They became friends and later when Sanders got evicted from an apartment between his two marriages, Sugarman invited him to move into his home. Their friendship has endured, and Sugarman, who first encouraged Sanders to run for mayor of Burlington - his first successful political bid - is today officially an advisor to the Sanders campaign.
One of his duties seems to be explaining Sanders' Jewish identity - or lack thereof - to the media. In October, Sugarman told the Jewish Telegraphic Agency that his friend is not "embarrassed or ashamed" of being Jewish, but he is a "universalist" and "doesn't focus on those issues." In November, Sugarman made a similar point to NPR - that Sanders is "not into identity politics, and I don't think this campaign is going to change him,"
His prediction has held true. Sanders has never referred to his Judaism except in jest - as in his Saturday Night Live appearance - or when asked directly about it by a reporter. In the latter circumstance, he usually refers to his family's history with the Holocaust and his commitment to social justice and economic equality, but avoids talk of theology or observance.
When, last fall, Sanders was asked on-camera whether he believed in God - by, of all people, late-night host Jimmy Kimmel, he avoided directly answering the question, and invoked none other than the Pope in his answer: "I am who I am, and what I believe in and what my spirituality is about is that we're all in this together. I think it is not a good thing to believe as human beings we can turn our backs on the suffering of other people, And this is not Judaism. This is what Pope Francis is talking about, that we cannot worship just billionaires and the making of more and more money."
More recently, Sanders shook off the whispers that he may well be an atheist simply afraid to say the word, by telling the Washington Post that "I think everyone believes in God in their own ways," he said. "To me, it means that all of us are connected, all of life is connected, and that we are all tied together."
His answers embody the ethos of "tikkun olam" or "make the world a better place" embraced in some Jewish quarters as a legitimate basis for one's Jewish identity. Rabbi Jonah Pesner, of the Reform Movement's Religious Action Center has said of Sanders "Although he is not a particularly public candidate about his faith, he focuses on issues which resonate with the words of the Hebrew prophets. Many of us find language around income inequality very consistent with our own sense of Jewish social justice."
But more traditional, pious Jews found it difficult to embrace the choice to spend Rosh Hashana, one of the holiest days of the Jewish calendar, on the campaign trail, addressing Jerry Falwell's evangelical Liberty University, standing on stage as a band performed music about the resurrection of Jesus.
For some of the communities' most prominent and powerful Jews in business, banking and the financial industry - Sanders' primary political message surely feels like a personal attack. Tal Schneider, an Israeli journalist and blogger currently in New Hampshire covering the race pointed out that influential power brokers have good reason not to feel particularly fond of their fellow Jew who stated in a debate that the business model of Wall Street is a fraud.
"It's not out there explicitly, but when Sanders rails against Wall Street and the huge banking and corporate interests in the United States, there are many Jews in New York who sense a personal attack. Jewish businessmen who hold many of these positions of power,are not likely to be fond of Sanders' rhetoric of "revolution."
Jews who base their vote on support of Israel certainly have reason to hesitate when it comes to Sanders' lack of any kind of foreign policy vision. Their reluctance was certainly heightened when it was revealed from where Sanders has been seeking "a broad perspective of the Middle East": JStreet, Larry Korb from the Center for American Progress, and James Zogby, president of the Arab American Institute.
But there is one major group of Jews that have few qualms about Sanders. They may not be an official organization - but they are definable - the millennials. Despite the massive age gap, Sanders is a political figure with whom young Jews can identify: liberal, progressive, secular, more universalist than tribal, not afraid of the word "socialist," and, increasingly, alienated from Israel in general, and the government of Prime Minister Benjamin Netanyahu in particular.
Anyone who is looking for Jews who are truly "kvelling" over Sanders' victory had best leave the established organizations alone, and head for the universities - where the kids who could be his grandchildren are truly "feeling the Bern" as the proud supporters of the irascible old guy with the Brooklyn accent who could easily be their Jewish grandpa.
Click the alert icon to follow topics:
ICYMI
The Artist Who Survived Auschwitz Thought Israel Was 'Worse Than the Concentration Camp'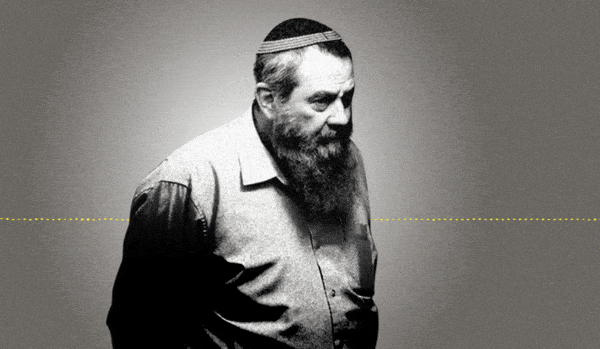 Jewish Law Above All: Recordings Reveal Far-right MK's Plan to Turn Israel Into Theocracy
Why I'm Turning My Back on My Jewish Identity
Down and Out: Why These New Immigrants Ended Up Leaving Israel
The Reality Behind 'The White Lotus' Sex Work Fantasy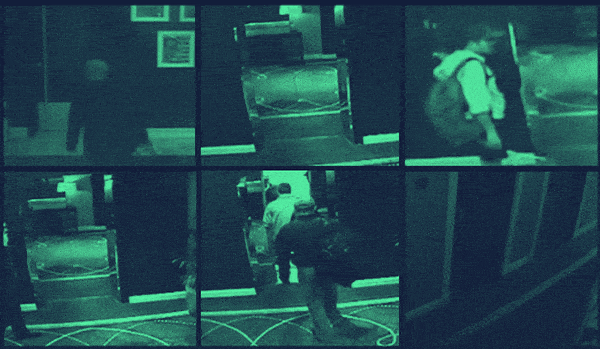 This 'Dystopian' Cyber Firm Could Have Saved Mossad Assassins From Exposure