Analysis |
Trump Stokes Fear and Loathing in West Virginia but His Fans Prefer Selfies
The U.S. President says that if the GOP loses the House of Representatives it's because 'I can't be everywhere'
U.S. President Donald Trump speaks at a campaign rally at the Huntington Tri-State Airport in Huntington, West Virginia, November 2, 2018.
Credit: AFP
HUNTINGTON, WEST VIRGINIA - The shuttle bus that took Donald Trump's fans to his Make America Great Again rally at West Virginia's Tri-State Airport was stopped for a moment by the police roadblock, where a dozen or so people had been protesting for hours in the chilly rain.
A few of their placards described Trump as "President Hate," which truly amazed the passengers. "Where do they get such nonsense?" the bus driver asked – not as a joke, but sincerely - to the applause of the passengers, before proceeding to Trump's hate-infested rally in Hangar Number 3.
>> Donald Trump, President of the United States of Hate? | Haaretz commentary ■ Midterms in Hamptons: Where both sides love Israel and being Jewish doesn't matter ■ From Saudi Arabia to Iran to Russia: What happens to U.S. foreign policy if Democrats win
Trump came to Huntington, which is located on the Ohio River and hosts the largest inland port in the U.S., to give a last minute push for Patrick Morrissey, the Republican Attorney General of West Virginia whose Senate race against incumbent Democrat Joe Manchin was seen as a lost cause until recently, when several polls showed him closing the gap. Trump's whirlwind tour of last-minute rallies is aimed mostly at bolstering Republicans vying for the Senate as well as state governors. He seems resigned to the probability that Democrats could "squeak out" a win in the House of Representatives, and he has a very simple explanation: "It's because I can't be everywhere."
His audience on Friday was surprisingly small, probably no more than a thousand, though clever stage management, against the backdrop of Air Force One, made it look much bigger on television. Sporting MAGA hats and Trump 2020 T-shirts, the all-white audience waited for the president, some for hours. The superb audio system belted out a timely rendition of "November Rain" by Guns N' Roses and "Take Me Home, Country Roads" by John Denver, with its local-patriotic lyrics: "West Virginia, country mama."
As Trump spoke, many of his listeners seemed more engaged in trying to maneuver into the best position for selfies in which their hero could also be seen, though they reacted, as if on cue, with cheers, boos and the traditional "Lock Her Up" whenever Hillary Clinton's name was mentioned. But they didn't seem truly agitated: Trump would probably have described them, like he did Jeb Bush, as "low energy."
Nevertheless, the president did his best to rile his fans up and strike fear in their hearts. First, he went through the motions of boasting about his economic achievements, bolstered by another strong jobs report issued on Friday, with characteristic hyperbole: "It's the greatest economy in the country's history," he said. He indicated that he was doing so mainly because pollsters and pundits have questioned why he refrains from touting what should have been the GOP's strongest suit in the midterm election campaign. But even when he does, his heart clearly isn't in it.
The reason is clear. Trump believes, and pollsters overall confirm, that the booming U.S. economy is actually a negligible factor in the November 6 elections, which Barack Obama described on Friday as "the most important in our lifetimes." Trump knows that satisfaction with his economic performance won't bring Republicans to the voting booths in droves. Fear of an "invasion" by "millions" of murderous immigrants, on the other hand, might just do the trick.
Which is why Trump has transformed a so-called "caravan" of desperate migrants making their way from Central America, who are still hundreds of miles from the southern border, into barbarians at the gate who can't wait to get their hands on North American women. To lend credence to his concoction, he has ordered the deployment of 15,000 U.S. army troops to protect the States from the alien incursion, much to the Pentagon's muted chagrin. He says the army should shoot anyone who throws so much as a rock at U.S. border guards, because "there's no difference between a rock and bullet," an inane equation that seems to have been lifted directly from the playbook of Jewish settlers in the territories.
>> Israel, anti-Semitism and the Jewish vote: A deep dive into the U.S. midterms
Trump persists with his fear-mongering against immigrants despite the concern of many Republicans that it could backfire. Trump might be galvanizing more Republicans to vote on Tuesday but the same is true of Democrats, especially African Americans, who heard on Friday from Trump's former attorney Michael Cohen that their president is an unvarnished racist.
More ominously, as far the GOP is concerned, Trump is stirring up resentment among Hispanics, a group that traditionally does not bother to vote in midterm elections. GOP candidates in Nevada and Arizona, which have large Hispanic communities, actually asked Trump to stay away.
But the true evil ones aren't the immigrants but rather the Democrats, who, in Trump's world, are their instigators and sponsors. The Democrats, he says with no factual basis, are "encouraging millions of illegal aliens to violate our laws and overrun our borders" because they want to give them the right to vote. They want to turn America "into a giant sanctuary for criminal aliens, drug dealers and M-13 gang killers," he says. The Democrats yearn for "chaos and disaster." And they're coming to get you, Trump warns his audience: They will close your coal mines, take away your health care and reverse all the fabulous gains you've made in my two years in office.
At the West Virginia rally, Trump decries "crying Chuck Schumer" and "crazy Bernie Sanders." He speaks disparagingly of Manchin's vote in favor of Brett Kavanaugh's appointment to the Supreme Court, and describes him as "smooth." This rhetoric prompts a man in the audience to shout out "Traitor Joe" – a play on the discount grocery chain Trader Joe's - which elicits smiles from the audience, though no one joins him. And when Trump talks about the Democratic contender in West Virginia's third Congressional district, Richard Ojeda, who is of Mexican descent, he pronounces the name deliberately and mockingly, so that everyone will get his drift. The fact that Ojeda was a major in the U.S. Army, earned two Bronze Stars and came close to dying on the battlefield does not spare him from Trump's scorn.
Despite the fact that the dozen or so rallies that Trump will hold until election day are ostensibly intended to boost local GOP candidates, the candidates themselves speak only briefly, and devote their entire message to praising Trump and declaring their unconditional fealty. Trump reminds them, and other GOP candidates present, that if they are elected, it's his doing. If they fail, naturally, then it's theirs.
After about an hour, the rally ends. The fans, who seemed agitated when Trump spoke, shuffle out to the waiting buses in the same good mood they entered. Perhaps that's the reason they are unperturbed by Trump's escalating stream of falsehoods and outright lies: They came to see Trump for entertainment, not for truth.
An elderly woman who sits next to me on the returning bus says she spent about 10 hours volunteering as a "greeter" at the rally. She describes herself as a devoted fan of Trump but admits she can't wait to get home. "I need a glass of wine after all this craziness," she says.
It's unwise to judge the entire GOP electorate by a single rally in a state that gave Trump a 40-point advantage over Hillary Clinton. Nonetheless, in West Virginia at least, the "enthusiasm gap" between Republicans and Democrats is far from closing, as many GOP insiders claim. Democrats are all fired up, and Republicans, at least those in West Virginia, seem to be pretending. Perhaps they are just trying to make Trump happy. If this observation is true in other states, the results of Tuesday's election could produce an unpleasant surprise for Trump, who is already preparing for the worst. As he often says: "Sad!"
Click the alert icon to follow topics:
ICYMI
Ken Burns' Brilliant 'The U.S. and the Holocaust' Has Only One Problem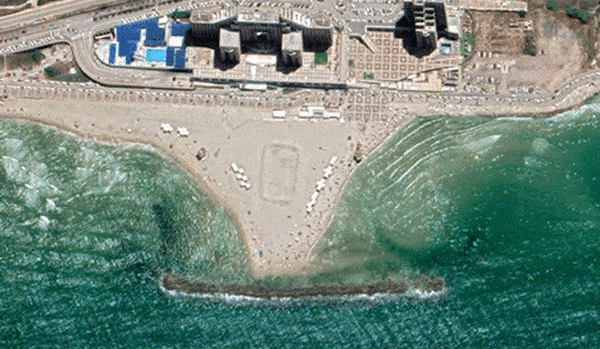 Facing Rapid Rise in Sea Levels, Israel Could Lose Large Parts of Its Coastline by 2050
Lapid to Haaretz: 'I Have Learned to Respect the Left'
The Mossad's Fateful 48 Hours Before the Yom Kippur War
As Israel Reins in Its Cyberarms Industry, an Ex-intel Officer Is Building a New Empire
How the Queen's Death Changes British Jewry's Most Distinctive Prayer