Analysis |
Can He Rebuild America? Joe Biden, 2021 Person of the Year
He beat Trump in 2020, but in 2021, Joe Biden took on an equally important task: restoring the foundations of American democracy. Can he finish the job, despite multiple crises abroad and a falling approval rating at home?
Joe Biden, 2021 person of the year.
Credit: JIM WATSON - AFP
Who was the aberration, Barack Obama or Donald Trump?
On the trajectory of American history, whose presidency was the exception? And how is this related to Joe Biden and why does it make him person of the year?
Historian Arthur Schlesinger wrote a monumental study of America's countervailing trends: "The Cycles of American History." Published originally in 1986, with a new edition in 1999, Schlesinger examined the recurring tension between pragmatism and idealism in American history. Politically, this translated into periodic cycles and counter-cycles of liberalism and conservatism. He traced two often conflicting themes and visions that delineate American history: experiment versus destiny.
If the last 13 years are placed in this framework, the obvious two cycles would be Obama's transformative "post-racial" election in 2008, and then the Trump electoral-college win in 2016 as the reaction, the "give us our white, conservative America back." It was red-state America's self-proclaimed "real America" battle against the coastal elites who had created a diverse, multicultural liberal America.
But was Obama the experiment and Trump the destiny, or vice versa?
Trump's assault on American democracy culminated on January 6, 2021, when his proxies, or those who believed they were his proxies, tried to overturn and steal an election. The insurrection fell short of a coup, but while Trump moved to Palm Beach, Trumpism is alive and thriving throughout America and has become the core base of the Republican Party.
Defeating Trump was Biden's political mission. Mitigating and defeating the antidemocratic sentiments of Trumpism is his calling. That's why he deserved to be 2020 person of the year, but also why he has to win that award for 2021.
Joe Biden is a genial, relatable, folksy and kind man, the type of politician pollsters define as "a guy you'd like to have a beer with." His ambitious initiatives are popular with a majority of Americans in numbers higher than his performance in the 2020 presidential election, meaning his policies appeal to many Republicans and independents who didn't vote for him.
The U.S. macroeconomic indicators are relatively solid, though that of course is something amenable to the opposite interpretation; is the American economy really doing well or in a prolonged slowdown since 2008 with occasional or seasonal spikes?
Yet Biden's popularity – his "approval rating" – is consistently in the low-to-mid 40s. His latest average of polls is 43.5 percent. Given his auspicious beginning, that's alarmingly low, even when you factor in America's deep cultural divide and wide political chasms.
Most modern presidents hover just over 50 percent at the end of their first year in the White House. Bill Clinton and Obama were at 50 percent, George W. Bush catapulted from under 40 percent to 85 percent due to the 9/11 attacks eight months into his presidency, and Trump was under 40 percent in multiple polls by December 2017.
Biden's numbers are the inevitable outcome of the gap between the public's expectations and reality, between ambition and political constraints, between Americans' hopes and the complexities created by the coronavirus pandemic, its economic consequences and other adverse impacts on people's lives.
The more instructive metric is the president's disapproval rating, where Biden is ominously over 50 percent. The dip in approval came during the summer and the confluence of the delta variant, the optically chaotic – albeit popular in America – withdrawal from Afghanistan, inflation and higher gasoline prices.
Granted, it's just the first year, and his policies have yet to mature and produce tangible benefits, but 50 percent-plus is still a surprisingly bad figure. The notion that if the policy is popular, so should the president be, is wrong. Biden should know this from the Obamacare years.
Different distortions
Historically, winning Democratic presidents follow a pattern based on one of two characteristics. Either they're charismatic "outsiders" who surprised the party establishment by winning the primary voters – like John F. Kennedy or Barack Obama – or they were southerners potentially capable of affecting the electoral map and claiming to build bridges, like Lyndon Johnson or Jimmy Carter.
Bill Clinton was a rarity: He was both. Joe Biden is also a rarity: He's neither.
The negative approval rating, the Democrats' tenuous majorities in the Senate and House, and the slow, tedious, toxic and dysfunctional ways of Washington provide Biden with very little room for maneuver.
Then there's the Washington-based media. It's still hungover following the ratings-generous Trump era, when every infantile or inarticulate tweet at 3:20 A.M. precipitated media tantrums and futile panel debates on "what he meant and what are the implications." Usually Trump meant nothing but nasty vitriol, and no, this had no implications but to further encroach on the foundations of American democracy.
The media's takeaway from the assault on science, facts, political decency and democracy was to largely adopt a "there are two sides" approach to everything. In such a setting, Biden can't catch a break no matter what he does.
From the outset, his political capital was limited to "just get rid of Trump." Biden construed this mandate broadly, as an imperative to "fix the republic." This is what he campaigned on and this is exactly what he has tried to achieve through his ambitious legislative initiatives.
But there remain major political and general circumstances that severely inhibit his ability to lay deeper foundations for the renovation of the republic.
Biden can't repair the broken American political system in one year. It's doubtful whether a restoration is at all possible given the structural distortions of the system. The Constitution's principle of two senators for each state worked for a long time because of effective checks and balances and a culture of bipartisan cooperation and coalescence around the center. The center has evaporated and Congress is a hyper-partisan, nothing-gets-done institution. It's all acrimonious and shrill.
And so, Sen. Joe Manchin, representing West Virginia's 1.8 million residents – and who received 290,510 votes (49.6 percent of the vote) – effectively derailed Biden's $2 trillion Build Back Better social safety net. Biden was elected by 81 million people. Manchin's vote is equal to that of a senator from California, which has 40 million residents.
The 50 Democratic senators in the current Congress represent 42 million more Americans than the 50 Republicans. A different distortion is the House gerrymandering every 10 years, creating a huge gap between the total number of votes and the House's party composition.
With razor-thin majorities in both chambers and a political culture of undermining on every issue, Biden's chances of success were limited to begin with. His belief that bipartisanship was even possible, based on his 36 years in the Senate, is hurled by Democratic critics against him as proof that he wasted precious time believing an outdated political climate of cooperation could be replicated.
Yet in 2021 he passed a $1.9 trillion COVID-19 relief deal, a $1 trillion (token bipartisan) infrastructure package. Seventy-three percent of Americans have been vaccinated, in a country with a clear correlation between anti-vaxxers and Trumpites, where lunatic conspiracy theories are packaged as quasi-legitimate "concern for infringement of freedoms," and around half of Americans – the vociferous Covidiots – think that Anthony Fauci is Osama bin Laden.
Unemployment is down to 4.2 percent, real wages have incrementally increased. Projected GDP for 2021 is 2.9 percent (both U.S. government and Moody's estimates), though that's subject to conflicting interpretations and forecasts. And the United States finally withdrew from Afghanistan after 20 years of an endless war, where no prime American interests exist.
But Biden suffered significant setbacks in 2021. The Build Back Better legislation will have to be watered down and wait for early 2022. Biden hasn't pushed for voting rights legislation to offset Republican suppression efforts at the state level. Only after Manchin killed Build Back Better did Biden re-prioritize voting rights. And then there's inflation, which affects lives more than a promise of modernized infrastructure a few years down the road.
You can't just be an anti-Trump
A look at these accomplishments and setbacks provides a partial explanation for Biden's low popularity. Ordinary Americans, under the long economic and social stress of the pandemic, feel the setbacks much more than the accomplishments. No one in Youngstown, Ohio, wakes up feeling reinvigorated by the GDP figures.
Modern voters live in a media- and data-saturated reality. They don't delve into the intricacies of policies. They want prosperity and reasonable predictability. Circumstances joined to prevent Biden from providing that.
Second, modern voters are notoriously impatient. They want to see positive change now. If it doesn't happen it's "Washington's fault," but the president is ultimately responsible. You can't just target your predecessor's defects, excesses and failures and assume it constitutes a coherent new policy.
In foreign policy, 2021 was essentially a cleanup effort and an attempt to strengthen alliances post-Trump. That won't deflect the foreign crises that Biden will face in 2022. With his domestic agenda in limbo, Biden may face multiple crises that will require attention, drain resources and upend priorities.
It can be said that 2021 was about withdrawing from Afghanistan, downsizing operations in Iraq, recommitting to NATO and launching both "the Quad" – the U.S.-India-Australia-Japan security dialogue and possibly alliance – and AUKUS, the Australia-U.K.-U.S. alliance. But 2022 may present Biden with crises.
There are three points of simmering crisis: Ukraine, Iran and North Korea, and one overarching strategic challenge: China.
The Ukraine crisis is the most immediate. If there's a Russian military invasion, most likely partial, it will present Biden with a major dilemma on how to react. But even if there isn't, Ukraine (and the Nord Stream 2 natural gas pipeline between Russia and Germany) will define the U.S.-Russian relationship and distract Biden.
Trump's unilateral withdrawal from the Iranian nuclear deal impelled Iran to violate the agreement imposed, and Tehran now has more fissile material, more enriched uranium to make it a "threshold state" capable of building a military nuclear device within two or three months and a missile-deliverable nuclear device within two or three years. With or without a new agreement, currently being negotiated at a leisurely pace in Vienna, Iran may impose itself on Biden's agenda in 2022.
The same applies to North Korea, a hermit state with – according to CIA estimates – anywhere between 20 and 40 nuclear weapons. While North Korea hasn't been belligerent, avoiding engagement, particularly in the broader context of U.S.-China relations in the region, is hazardous.
Then there is China, the strategic challenge turned rival and potential enemy. The arena is huge: from the Korean Peninsula south to Taiwan, the South China Sea, Southeast Asia and China's expanding presence in the Middle East, Africa and southern Europe.
These potential crises will all require delicate statesmanship and creative diplomacy. These are things that the experienced Biden knows how to do, but they'll exact a high toll of energy, resources and attention.
Biden faces an unprecedented task in 2022 and beyond: Rebuilding America at home and rebuilding America abroad. By November, he may have to deal with this without a congressional majority.
It's hard to find a modern American president since Franklin Delano Roosevelt who faced a similar mega-mission. Which is why Joe Biden is the 2021 person of the year.
Click the alert icon to follow topics:
ICYMI
The Artist Who Survived Auschwitz Thought Israel Was 'Worse Than the Concentration Camp'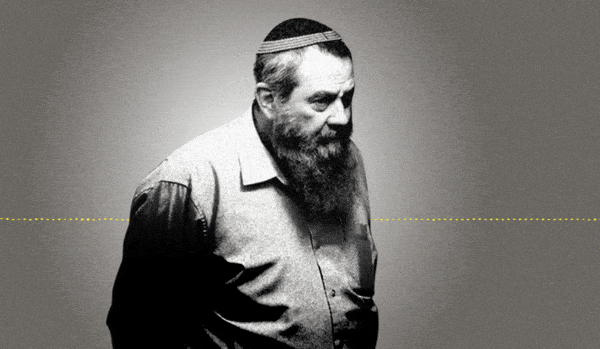 Jewish Law Above All: Recordings Reveal Far-right MK's Plan to Turn Israel Into Theocracy
Why I'm Turning My Back on My Jewish Identity
Down and Out: Why These New Immigrants Ended Up Leaving Israel
The Reality Behind 'The White Lotus' Sex Work Fantasy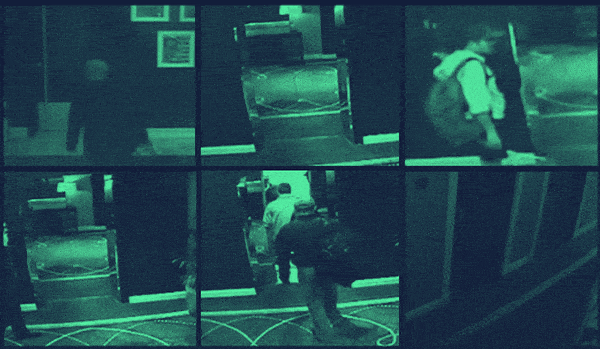 This 'Dystopian' Cyber Firm Could Have Saved Mossad Assassins From Exposure