Opinion |
John Wilkes Booth Would Feel Right at Home in Today's Republican Party
Depriving Blacks of the right to vote is the leading obsession of today's GOP, just as it was Booth's core reason to kill President Lincoln. And that's not the only chilling continuity between the Confederates of then and now
The Deringer pistol that was recovered from the state box at the Ford Theater and used by John Wilkes Booth to assassinate President Abraham Lincoln in 1865
Credit: AP Photo/FBI
American students are taught that John Wilkes Booth was the lone assassin of Abraham Lincoln. But four people were hanged because of the murder, including an innkeeper, Mary Surratt, who might have been innocent.
Most are willing to leave it at that. So was I, until I traveled to Canada. What I found out there, and thought about since, strengthens my belief that Booth is not only the key to understanding today's Republican Party, but to how we defend ourselves from it.
In 2012, Robin Philpot, the Quebecer publisher of Baraka Books, my non-fiction publishing house, took me on a walking tour of 'Confederate Montreal.' He pointed out where the Montreal St. Lawrence Hall Hotel and the Ontario Bank once stood. Booth and his Confederate co-conspirators were lodged at the St. Lawrence; he signed a guest's ledger in 1864. When, on the run, Booth was shot dead by a Union soldier, his pursuers found a note from the Ontario Bank among his possessions
Some Canadians were hospitable to their Confederate guests. They believed that a divided nation to their south would distract from plans for annexing Canada, also known as British North America, to the United States. Americans launched invasions in 1775, when the Continental Army invaded, and again in 1812. Both attacks ended badly for the Americans.
After the war, the president of the Confederacy, Jefferson Davis, attended a performance at Montreal's Theatre Royal: an impassioned audience applauded him, and sang a rousing rendition of "Dixie."
The Confederate army's largest foreign secret service base was in Montreal during the war. According to Barry Sheehy's book, 'Montreal, City Of Secrets,' members of the secret service encouraged Booth to kill Lincoln, abandoning the original plan of kidnapping the president and holding him hostage.
Though depicted in popular culture as a deranged individual, Booth is remembered by both Canadians and Americans as a charmer. Women loved him.
He and his brothers followed their father into the acting business, and Booth earned $20,000 a year and sometimes $1,000 per week, a high income in those days. Shakespeare was his specialty. He really stepped into his character. He cast himself as Brutus against the tyrant Caesar whom he identified as Lincoln. He was method before Lee Strasberg.
Booth would feel right at home in today's Republican Party.
He left a letter with his brother-in-law which gave his reasons for assassinating Lincoln. It contains some of the ideas you hear from today's American Right.
That slave masters were "merciful." According to Booth, the cruelty meted out to Blacks by slave masters was no different from the punishment northern fathers gave to their sons. U.S. school books repeat this fantasy, showing slaves having a grand time in the South.
But surely northern fathers didn't strip their sons and give them 20 lashes, which is how Robert E. Lee treated a runaway slave, a woman. After the beating, he had brine smeared into her wounds. Robert E. Lee was a character right out of Edgar Allen Poe. A sadist too. He believed that slaves needed "painful discipline."
Anybody who celebrates this character with a statue is as sick as he was. Among the statue builders are the Daughters of the Confederacy. Talk about an extreme version of Stockholm Syndrome. When 1000 armed white women in Richmond, Virginia took on the Confederate army on April 2, 1863 over food shortages, that same Jefferson Davis gave them five minutes to disperse or they'd be fired upon.
The majority of white women still vote for neo-Confederates posing as Republicans, who would deny them autonomy over their bodies, which is the way they once treated slave women, regarded by Hamilton and others as their property.
Like some Republicans, Booth believed that the slavers did Blacks a big favor by 'rescuing' them from their homelands, which doesn't explain the hundreds of slave revolts on ships conducted by Africans who wanted to stay home. Hollywood gives us one: The Amistad revolt.
Booth believed in States Rights; an idea cooked up by slaveholders like Thomas Jefferson, who feared that the North might federalize the slaves. Reflecting another Republican talking point of today, Booth denied that the Civil War was fought over the issue of slavery but for "noble" causes. Each state that seceded gave slavery as the reason for doing so.
But Booth's core reason for the assassination was Lincoln's floating the idea of granting the franchise to Black soldiers. Booth was in the audience when Lincoln made the comment on April 11, 1865. He told a companion in its wake that he was going to kill Lincoln.
Depriving Blacks of the right to vote is the leading obsession of today's Republican Party. Like Booth, many of those who invaded the Capitol on January 6 believe that assassination is a legitimate means of protest. They had a noose ready to hang the Vice President, and members of Congresswoman Pelosi's staff feared they'd be raped.
The MAGA insurgents also agree with Booth that the country should be White. Regardless of the occasional Black or Brown faces that front white nationalism, like the Proud Boys' Enrique Tarrio or "Groyper" guru Nick Fuentes, or Ron Watkins, son of a Korean mother, the putative "Q" of QAnon and running for Congress in Arizona, the neo-Confederate front remain 90 percent white, racist, and antisemitic. No doubt the billionaires behind white nationalism like to give their politics a diversity gloss.
You wonder why the Republican party is spending so much money and energy in its attempt to suppress the votes of minorities when thousands among them support white nationalism, even though whiteness is 'out of fashion.'
Booth's act altered American history. The assassination paved the way for the Confederate Restoration; Lincoln was succeeded by Andrew Johnson, a slaver who believed that Blacks were barbaric and, unlike Lincoln, believed that Blacks should indeed be denied the right to vote.
Reconstruction can be seen as a Northern attempt at nation-building, and like the Afghan allies of the United States, the Black allies of the Union were abandoned, lynched, and slaughtered by white nationalist mobs when the Union troops withdrew on April 24, 1877. Some members of the mobs were probably foaming at the mouth like the Jan. 6 insurgents.
With their silence and even encouragement of those who would have the country engage in a Civil War, leaders of the Republican Party give their tacit approval to Booth's ideas. No wonder Booth Chic is trending in the Republican Party.
Until he was confronted, Senator Rand Paul was hanging out with a Booth-booster called Jack Hunter, aka "The Southern Avenger." He believes that Booth didn't go far enough.
The Booth agenda has some powerful support. On October 21, only eight Republican senators voted to hold Steve Bannon, a white nationalist, in contempt of Congress. Bannon, together with Trump, is one of the leaders of an insurrection that viewed mob "justice" and assassination as a valuable method for achieving their ends. John Wilkes Booth lives!
Ishmael Reed, writer, and poet, playwright, songwriter and musician. He is Professor Emeritus of English at U.C. Berkeley (and will be honored in December as Emeritus of the Year) and a Distinguished Professor at the California College Of The Arts. His latest book is the novel "The Terrible Fours," a novel
Click the alert icon to follow topics:
ICYMI
Ken Burns' Brilliant 'The U.S. and the Holocaust' Has Only One Problem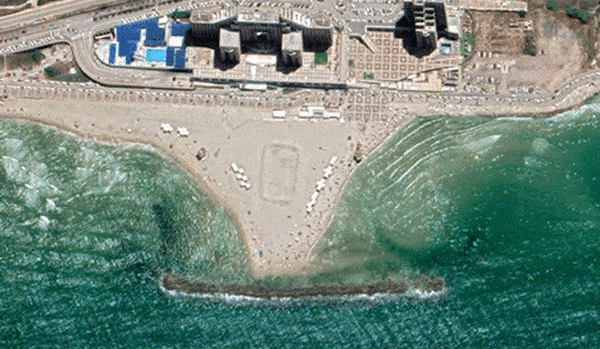 Facing Rapid Rise in Sea Levels, Israel Could Lose Large Parts of Its Coastline by 2050
As Israel Reins in Its Cyberarms Industry, an Ex-intel Officer Is Building a New Empire
How the Queen's Death Changes British Jewry's Most Distinctive Prayer
Chile Community Leaders 'Horrified' by Treatment of Israeli Envoy
Over 120 Countries, but Never Israel: Queen Elizabeth II's Unofficial Boycott