Opinion |
Trump Lawyer David Schoen Shames Orthodox Jews Like Me
I am familiar with David Schoen's navigation between Jewish observance and public life. But my empathy with him is transient. As Donald Trump's lawyer, instead of honoring Orthodox Jewish identity, he is debasing it
Lawyer David Schoen arrives for former President Donald Trump's second impeachment trial in the Senate this week.
Credit: Andrew Harnik,AP
Like many American modern Orthodox Jews who complement religious observance with a professional life in a world not governed by the rules of Jewish law and observance, I can well understand attorney David Schoen's alternating pride and awkwardness regarding how public to make his Jewish observance.
Part of Donald Trump's defense team, he both requested changes to the former president's Senate impeachment trial to allow for his observance of the Sabbath, and decided not to wear his kippa during his opening speech Tuesday.
But my empathy with Schoen is transient. Rather than honoring Orthodox Jewish identity, as Trump's lawyer he is debasing it.
America makes allowances for the free practice of religion. That is one of the great liberties that its democracy has granted, and why many Jews like me consider it in the language of Jewish tradition as a "malchut shel chesed," a realm of grace.
Many Jews have also argued that requests in the public sphere, such as rescheduling for Shabbat-observers, constitute a "kiddush hashem," a sanctification of God's name.
It is an open demonstration, this view holds, of putting divine commandments above all other this-worldly interests, but also a practical demonstration of the possibility of modern Orthodoxy itself: that it is possible to be in the world as a practicing Jew; that there are paths to observe and reconcile the competing demands of "Caesar and God," the two authorities under which Jews live.
Indeed, I recall the community holding up Senator Joseph Lieberman as such an exemplar, especially during his Vice-Presidential campaign. He drew different lines from Schoen, as is his right: As a Senator he found a way to walk to the Capitol rather than abjure Shabbat prohibitions on using transportation, in order to sit as a juror in the Clinton impeachment trial.
Although the Senate agreed to Schoen's request, Trump's Orthodox attorney changed his mind and withdrew his request. Perhaps the many comparisons on social media to Joe Lieberman made him realize there were other solutions to his Sabbath dilemma.
That Trump should have selected an Orthodox Jew to defend him when he ran out of defenders is no surprise. Orthodox Jews have been among his most fervent supporters – unlike the large majority of American Jews, who voted for Biden.
And during his opening speech to the Senate, Schoen signaled his Orthodoxy to insiders with a subtle ploy. Although removing his yarmulke – in spite of the fact that he usually wears one, and has been photographed in public wearing it – when he took a sip of water he held his hand atop his bare head while silently reciting a blessing.
Of course, as any knowledgeable observant Jew would know, this measure has no ritual efficacy: one's hand is part of the body and cannot serve as a cover for another part of the same body. That Schoen failed to meet this small requirement of observant Judaism, however, reflects a far greater misapprehension of Judaism's laws and requirements. It is these misapprehensions (apparently paralleled by his misunderstanding of the U.S. Constitution), that for me negate the kiddush hashem that his public Orthodoxy might have represented. Why?
Part of it is what we already know about him. Schoen is well-known for having a practice in which, as the New York Times pointed out he has represented "mobsters," a head of the Russian mafia, and a series of other unsavory figures.
But more immediately, there is no Jewish pride in his defense of a former president whose association with antisemitism and white supremacists began before he was elected and, until his last days in the White House, promoted anti-Jewish tropes and accusations, including supporting outrageous calumnies, most recently by Marjorie Taylor Greene, QAnon, the Proud Boys and others.
Throughout his presidency, Trump oversaw a period of increasing attacks on Jews that ballooned dramatically; by 2020 the Anti-Defamation League was recording the largest number of antisemitic incidents since it began collecting records.
This is clearly not a "kiddush hashem." It is what we call "chillul hashem," the desecration of God's name.
Schoen conscientiously asks the U.S. Senate to observe the Sabbath. But he forgot his conscience on no less important, essential commandments and Jewish commitments such as to fear and love God, to commit to truth, hatred of dishonest gain, departing from evil and doing good, loving the stranger who lives among you, support for the powerless and seeking peace and pursuing lovingkindness.
What would normally be a point of pride for me – the public and proud display of Orthodox beliefs and behavior – is offset by such a glaring dissonance. Schoen proclaims a few elements of observance while defending Trump, who systematically violated every one of those moral commitments.
A resident whose relationship to God is opaque at best, who is known for his 22,000 lies or false statements during his presidency, for falsely claiming private expenses as gifts from his charitable foundation and dishonestly profiting off his office, for promoting the big lie about a stolen election and the false claim that he did not incite an insurrection when he was filmed whipping a crowd into a frenzy urging them to go to the U.S. Capitol and "fight like hell" there.
As an observant Jew, I cannot identity with someone who thinks that his observance of the Sabbath and holding his hand on his head while blessing God's name makes up for defending a national leader who has cruelly separated asylum-seeking children from their parents and making it nearly impossible for any endangered stranger to find sanctuary in the United States, turning America from a "realm of grace" into a place with no room for the persecuted stranger.
Instead of pride, I feel a profound shame. Schoen's example desecrates, rather than consecrates, the very values that Orthodoxy must hold dear.
Orthodox Jews voted for Trump in overwhelming numbers. Their stated reasons range from what they considered his powerful support for Israel to the steady move of many Orthodox toward positions associated with right wing Conservative and evangelical groups who, like these Jews, are ready to overlook their religious values to champion a man who they think shares many of their resentments against political liberalism.
They argue Trump has been a messenger of God. I see him as the essence of false prophesy, about which Jeremiah (23: 26) warned: "They speak visions of their own minds, not from the mouth of the Lord."
No doubt many of the people with whom I pray in synagogue will disagree: they will point out that everyone deserves a good lawyer and a powerful defense – mobsters, thugs and even an impeached president accused of inciting an insurrection. Why should a modern Orthodox Jew be restricted from being that kind of a lawyer?
But I believe in making that case, they are ignoring the essential values of Judaism (and their public endorsement), and how Trump, Schoen's client, has undermined those values so publicly. The shame for all of us is that, barring on the Sabbath, Schoen thinks it's perfectly fine to speak in defense of Trump.
Samuel Heilman is Emeritus holder of the Harold Proshansky Chair in Jewish Studies at the Graduate Center and Distinguished Professor of Sociology at Queens College of the City University of New York
Click the alert icon to follow topics:
ICYMI
Ken Burns' Brilliant 'The U.S. and the Holocaust' Has Only One Problem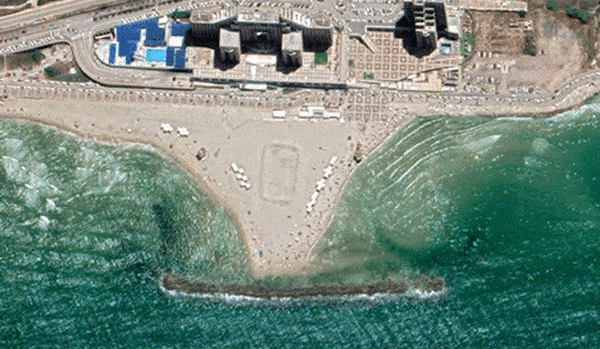 Facing Rapid Rise in Sea Levels, Israel Could Lose Large Parts of Its Coastline by 2050
Lapid to Haaretz: 'I Have Learned to Respect the Left'
The Mossad's Fateful 48 Hours Before the Yom Kippur War
As Israel Reins in Its Cyberarms Industry, an Ex-intel Officer Is Building a New Empire
How the Queen's Death Changes British Jewry's Most Distinctive Prayer