Opinion |
How the Fascist-friendly pro-Trump QAnon Conspiracy Theory Led to Insurrection
Q's 'Great Awakening' focuses around an authoritarian-style crackdown of Donald Trump's enemies
QAnon meme showing Trump at the heart of the 'storm' against the 'Deep State cabal' that has enslaved Americans
Credit: YouTube screenshot
This article was originally published in January of 2019 and republished in the wake of the pro-Trump attack on the U.S. Capitol, in which QAnon followers joined an armed insurrection that led to six deaths.
Emerging from the fever swamps of 4Chan and YouTube in November 2017, the QAnon conspiracy theory community has spread rapidly from the lunatic fringe to the lunatic mainstream. Some commentators suggest it has all the hallmarks of a secular political cult.
It promises ultimate salvation to its followers - the creation of a utopia of human togetherness, peace and love, brought about through a brutal military crackdown against the "Deep State." And although it may seem like a sideshow, the Q phenomenon might tell us more about political life than most commentators recognize.
QAnon is a sprawling, shifting conspiracy theory that began life as an ultra-fringe concoction in the online message boards beloved of the alt-right but is now present in more mainstream platforms such as Twitter, Facebook, YouTube and Reddit.
It is anchored in the baseless assertion that the all-seeing, all-powerful President Trump deliberately manipulated the Mueller investigation to target top Democratic politicians and Hollywood stars for their alleged involvement with pedophile rings, the "Deep State" and pharmaceutical companies aimed at enslaving the American people.
Followers believe that "Q," the alleged deep-throat highly-placed national security source, gradually reveals the extent of the conspiracy that is confirmed by a bizarre parsing of the president's own words.
Q believers assign to their apocalyptic worldview the term "the Great Awakening," a clear invocation of the history of religious messianism in the U.S. Like any good conspiracy theory, they blame crime and poverty on "the criminals," alternately known as the "Deep State" and the "cabal." No surprise that there's a strong vein of anti-Semitism in the QAnon world. While humanity is in its natural state peaceful and communitarian, the invidious "cabal" preys on our moral failings, using our differences to tear us apart.
Standing against the "cabal" is Donald Trump, who is using the National Security Agency and the U.S. military to wage a clandestine war against the "globalists" and restore Reaganite family values to America. According to one Q video on YouTube, this campaign manifests a "covert war of biblical proportions, literally a fight for earth, of good versus evil."
But Q is not just a critique of "the elites," it is an open assumption of an existing authoritarian counter-power locked in secret struggle - a civil war within the state. For Q watchers like Travis View, who co-hosts the QAnon Anonymous podcast, such authoritarian tendencies carry with them various disturbing qualities often associated with fascism.
The Q community believes that "the solution to the country's problems is a brutal authoritarian crackdown against Trump's enemies," View told me in a recent phone interview. At the same time, View notes, the Q community may just be attempting to bridge the ever-widening gap between what Trump supporters believed Trump would do and what he is actually doing.
It's a continuation of the "Lock her up!" chant at Trump rallies, when supporters hoped he would throw his opponents in jail - even execute them for treason. Rather than acknowledge the hyperbolic unreality behind Trump's vitriol, the Q community simply maintained a narrative through-line, giving vent to their revenge fantasies and overcoming the cognitive dissonance that nothing of the sort has actually occurred.
The evocation of an eschatological break from perceived reality marks the basic essence of the Q phenomenon. There is a reckoning coming, referred to in places as the "reverse rapture": a revelation that means not only the end of the world but a new beginning. Constituents often withdraw from their lives and recount stories of fighting with their families over the existence of Q, anxiously awaiting the next "Q drop."
Q is even alienated from rival right-wing conspiracy theorists like Alex Jones and Jack Posobiec, whom – according to one thinly-veiled anti-Semitic Q theory – have become agents of a Mossad psy-op.
While many of Q's constituents flake off after the repeated failures of prophecies to materialize, the rest stand by what they have dubbed "the plan" which, they believe, is still being advanced by Trump's powers of brinkmanship, as understood through interpretations of Q's prophecy.
Some 15,000 subscribers to the Q forum on online message board Voat, sift through thousands of tweets, posts and pieces of evidence, combining and retconning conflicting information until they have unlocked the story like a revelation of sacred geometry - a blessed "Q Proof."
The behavior of Q fans when challenged also manifests a kind of insularity familiar to cults. When other events occur that would be dispiriting, Q followers tend to close ranks. Rather than taking word of an indictment for Julian Assange as a possible blow to Trump, for instance, Q followers earnestly regrouped on 4Chan. Assange's indictment, if true, presented "part of the plan," enabling him to come to the U.S. and testify to the full extent of Hillary Clinton's systematic and perverse treason. Classic Trump. Classic Q.
But who is Q? In extreme cases, followers speculate that Q is a time-traveling shape shifter, an ethereal non-corporeal being who obtains human form only to trick witless NSA officials into divulging sensitive secrets. However, with its prophecies of a "great cleansing of evil," most of the Q community hews closer to old-fashioned evangelical-style teachings.
Despite being a "big tent" conspiracy theory, its generation from online message boards frequented by white supremacists and misogynists continues to mobilize a large white nationalist following, making it a site for efforts to hoodwink and pull in dupes from social media into fascist sects like Christian Identity. And really, that might be the whole point in the end.
Perhaps we should count our blessings that, at least for now, Q repudiates civic violence, asserting that the military and NSA are taking care of the "cabal" in real time, and has even been denounced by white nationalist revolutionaries for this kind of armchair theorizing. The Pittsburgh synagogue shooter had likewise criticized QAnon for its "delusions" – dismissing the QAnon tenet of faith that Trump had it all under control, and that vigilante action wasn't necessary.
For this reason, Travis View does not see the Q community as a violent threat. But he is concerned about where it can lead. "What I do worry about," he told me, "is people who become disillusioned with QAnon, who believe that Democrats are a cabal of Satan-worshiping pedophiles - once they lose faith with Q, then they might do something to take matters into their own hands."
As with most conspiracist fervors, like Pizzagate, most participants remain behaviorally innocuous despite their raging rhetoric, but some do act out their theories.
That's what happened with Q devotee Matthew Philip Wright, who engaged in an armed standoff in June 2018 with law enforcement officers on a bridge near the Hoover Dam, demanding the release of a report the Q community believes would incriminate Hillary Clinton. He was charged with terrorism and weapons offenses, and calling out: "You said you were going to lock certain people up when you were elected. You have yet to do that."
While in jail, ever hopeful, he has written letters to President Trump that he signs off with the QAnon "For where we go one, we go all" motto.
Anointing Trump as a messianic leader, Q creates an alternative reality wherein the "cabal" that signifies both corruption and division, is pursued to the ends of the earth by a kind of authoritarian military junta operating almost entirely behind the scenes.
It's a form of homecoming for the U.S. far right's longstanding celebration of the legacy of military dictatorships in Latin America, and which now backs the pro-dictatorship government of Jair Bolsonaro in Brazil, but now that faith in military control is an aspiration for the U.S. itself. That exists in tandem with a reframing of the Trump presidency as an apocalyptic era.
That a military takeover of the U.S. is the fiction some Americans seek out, to feel safe and secure in a complicated and unsettling world, provides a glimpse into the reasons for an ongoing sacralization of Trumpism that may endure beyond his term as president – and for the serial attraction of fascism.
Alexander Reid Ross is a Lecturer in Geography at Portland State University. He is the author of Against the Fascist Creep (AK Press, 2017). Twitter: @areidross
Click the alert icon to follow topics:
ICYMI
Ken Burns' Brilliant 'The U.S. and the Holocaust' Has Only One Problem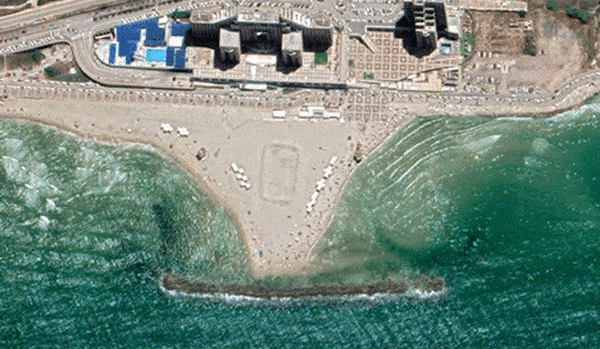 Facing Rapid Rise in Sea Levels, Israel Could Lose Large Parts of Its Coastline by 2050
Lapid to Haaretz: 'I Have Learned to Respect the Left'
The Mossad's Fateful 48 Hours Before the Yom Kippur War
As Israel Reins in Its Cyberarms Industry, an Ex-intel Officer Is Building a New Empire
How the Queen's Death Changes British Jewry's Most Distinctive Prayer