Opinion |
No, You Do Not Have to Feel the Trump Voter's Pain
There is no reason, after five and half years of untruths, dog-whistles, slurs and conspiracies, and weeks of Trump trying to undermine Biden's win, to hug the people who want to disenfranchise you
'The call to find common emotional ground intersection with spiking Biden-win denialism by Trump voters. The message was: Hug the people who want to disenfranchise you'
I went to bed with Donald Trump. And I woke up with him.
But I'm not special. We've all been cohabiting with the 45th U.S. president for the last five and a half years. He has commandeered the news narrative in such a comprehensive manner that we have all been playing constant catch up since he walked down that golden escalator in Trump Tower on June 16th, 2015.
As the leader of the most powerful nation in the world, his every tweet reverberates among his 89 million followers and beyond. He has never stopped electioneering, campaigning or rallying, and those images have filled our newspapers and screens. His barrage of untruths, dog-whistles, firings, slurs and surrogates have all been unstoppable. Fan or foe, we all have Trump tinnitus already.
But the constant chorus of pro-Trump media and commentators, which intensified during the election campaign, is that Trumpist voices have been excluded, silenced and censored, all thanks to the Biden-loving "suppression media" and its Big Tech pals.
It's an astoundingly revisionist campaign. Far from being silenced, Trump has permeated our lives so thoroughly, and his supporters have such media clout, that even most Democrats can cite his litany of accusations and complaints by heart.
And far from being squashed minnows in the media landscape, conservative media is a huge enterprise. From Fox to the Daily Wire, from Real Clear Politics to the National Review, radio to websites to Facebook (where 43 percent of Americans get their news) to Twitter, "Pro-Trump political influencers have spent years building a well-oiled media machine," the New York Times' Kevin Roose writes.
To take an example cited by Politico, right-wing commentator Ben Shapiro attracted 56 million total interactions on his Facebook page this August – more than the main pages of ABC News, NBC News, The New York Times, The Washington Post and NPR combined.
According to Roose, that "torrent of viral commentary...reliably drowns out both the mainstream media and the liberal opposition."
But facts haven't been the strong suit of this presidency. While the president proclaims he has won the election, his supporters rally around the "stolen election" movement, and insinuate that the all-powerful "leftist" media's "collusion" in "silencing" the Trump camp had either thrown the election – or delegitimized it.
Their message may sound too angry and outlier to hook Democrats: You never really knew us. You don't deserve to win a popular mandate because you didn't engage with us. You didn't really win at all, because you threw the election with your concocted anti-Trump conspiracies and dirty media tricks.
But the guilt and solipsism antennae of a number of liberals in the media picked up the signals. They were receptive to the narrative, out of misplaced good faith, misplaced compassion or misplaced magnanimity.
Some thought to themselves: Maybe we didn't listen to Trump voters enough. We liberals are the ones with the hands over our ears, not the Trump-is-the-46th-president/Dominion software/COVID/QAnon conspiracy theorists. We can't celebrate our win when they are hurting. We must reach out and touch them.
The Trumpist victim-bully combo act was working.
One commentator, a political scientist, made a plea for "every Biden supporter to reach out to one person who voted for Trump. Empathize with them. Tell them you know how they feel."
Instead of pointing out the sore losers, instead of enjoying what is already a historic 79 million plus popular mandate, Democrats should play it down, commune with Trump voters' grief.
The Los Angeles Times dedicated a whole page of the paper to a curated selection of solely pro-Trump letters to the editor, a kindness not extended to Hillary Clinton voters in 2016. Its argument: "Biden won 70% of LA County...But it's imperative to listen to other views."
Rather than offering positive policy or character reasons for voting for Trump, the letter-writers targeted their favorite villainous Biden operatives: Silicon Valley, Hollywood, the media, and elitists like Michelle Obama. They also called accusations of racism and ignorance false because people have been "attacked for wearing MAGA hats" and because the GOP is not actually populated by "climate change deniers."
The call to seek emotional common ground intersected with the rising proportion of Trump supporters, now around 80 percent, who are Biden-win-denialist Trump supporters. Hug the people who want to disenfranchise you.
This strange atonement for hurt GOP feelings was all the more masochistic and turn-the-other-cheekish when juxtaposed with the kind of actions and language coming out of the Trump camp at the very same time.
As his followers enthusiastically hashtagged #StopTheSteal, one of his lawyers declared on Fox News he'd actually won the election by "millions of votes," and he absented himself from both intelligence briefings for weeks and COVID task force meetings for months while the death rate passes 250,000, Trump offered a useful corrective to the lashings of liberal guilt.
He retweeted a business professor who declared that anyone who voted Biden was "ignorant, anti-American and anti-Christian."
Conservative commentator and former Turning Point USA official Candace Owen had her own twist of the knife on the Democrats' "election theft": "The idea that @JoeBiden received more votes in America than @BarackObama did in 2008, is so fraudulent that it defies comprehension."
YouTube host Dave Rubin declared: "Progressivism is a mental disorder."
Cassandra Fairbanks, a pundit at the hard-right pro-Trump Gateway Pundit, tweeted then deleted her take on the coming Biden-neo-Marxist-Maoist putsch: "I would vote for a fascist at this point. Or support their hostile takeover."
Of course, it is part of the ethos of liberal newspapers to offer a broad spectrum of views on its opinion pages. I'm proud to do that myself, whether my good faith is accepted or not.
But it is not a requirement to adopt a quantitative ratio for pro-Trump views when the right-wing media ecosystem is so huge, and it is vanishingly rare for liberals and leftists to appear in their prime editorial real estate. It's not like Fox News or the Federalist have published an op-ed by Kamala Harris.
There is no shame for liberal newspapers to foreground the arguments that relate to their center and left politics. There is no shame when a newspaper endorses a candidate, and that candidate wins, to celebrate the win without offering participation trophies to the losing side, and to enjoy success for the few nanoseconds before the left resumes cannibalizing itself.
There is no shame to be reluctant to host surrogates of a president who constantly paints liberal journalists as "enemies of the people" and blasts the "FAKE NEWS MEDIA" for his every stumble. It's self-respect. But there is, and always has been, room for conservative voices establishing their arguments on policies and not conspiracies.
There's no shame in recognizing the deep divisions in society, and for refusing to flatten the significance of whom you vote for. There's no shame in principled opposition, and in principled victory, rather than a hasty post-election kumbaya: both respect the nature of democracy and the sometimes life-and-death consequences of politics.
President-elect Joe Biden has called for healing and unity, and that is entirely proper in terms of the pragmatic negotiations and necessary compromises that Congress and governance require.
What's less digestible is liberal self-flagellation and low self-esteem for winning, the apologetics for the entirely legitimate manner in which the election was won, and the odd need for affirmation by a Trump camp still actively undermining the result.
And if you really need to extend a hand, just make sure it's not smacked away. Ex-Fox News presenter Megyn Kelly slapped down Biden's public spiritedness as "disingenuous" after four years of "demonization" by "the L[eft] & a dishonest media." "And now it's 'let's heal!' 'Unity!' Good luck," was her sarcastic retort.
Conservative blogger Matt Walsh can have the last word, with a tweet that exposes how far we are from any return to what was considered 'normal' politics only a few years ago: "'We can be friends now that I've gotten what I want.' Sorry, no, I'll pass."
Esther Solomon is the opinion editor of Haaretz English
Click the alert icon to follow topics:
ICYMI
Ken Burns' Brilliant 'The U.S. and the Holocaust' Has Only One Problem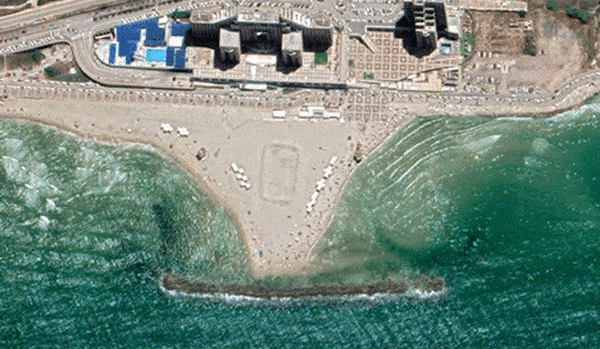 Facing Rapid Rise in Sea Levels, Israel Could Lose Large Parts of Its Coastline by 2050
Lapid to Haaretz: 'I Have Learned to Respect the Left'
The Mossad's Fateful 48 Hours Before the Yom Kippur War
As Israel Reins in Its Cyberarms Industry, an Ex-intel Officer Is Building a New Empire
How the Queen's Death Changes British Jewry's Most Distinctive Prayer