What a Biden Win Means for U.S. Ties With Israel
The two-state solution and engagement with the Palestinians is back in, support for settlement activity is out. Experts offer a few scenarios for a Biden victory over Trump
Biden gestures prior to delivering remarks at an event in Coconut Creek, Florida, on October 29, 2020.
Credit: JIM WATSON - AFP
UPDATE: Joe Biden defeats Donald Trump to become 46th U.S. president
U.S. President Donald Trump moved the U.S. Embassy to Jerusalem. He recognized Israeli sovereignty over the Golan Heights. He turned a blind eye to Israeli settlement expansion in the West Bank and went so far as to appoint a well-known advocate of the settlement movement as his ambassador to Israel. He cut off U.S. aid to the Palestinians and broke off ties with the Palestinian leadership. And as if to rub even more salt in their wounds, he brokered several peace accords between Israel and other countries in the region.
During Trump's four years in office, U.S. Mideast policy underwent a radical transformation. His predecessors, both Republicans and Democrats going back decades, strongly believed that a two-state solution to the Israeli-Palestinian conflict would be key to peace and stability in the entire region. Trump's so-called "deal of the century" did indeed incorporate the concept of a two-state solution, but one very different than that envisioned by previous U.S. presidents: not a solution based, more or less, on Israel's 1967 borders, but rather one that would have allowed Israel to annex large chunks of the West Bank – effectively leaving the Palestinians with the equivalent of apartheid-style Bantustans rather than a viable sovereign state.
Joe Biden served as vice president for eight years under Barack Obama and before that, as a leading Democrat on the Senate Foreign Relations Committee. If he is elected, will America's relationship with Israel go back to what it was during the Obama administration – or will he continue where Trump left off?
Itamar Rabinovich, a former Israeli ambassador to Washington, predicts that Biden would revert to the more even-handed approach to the Israeli-Palestinian conflict that characterized the Obama administration and others before it.
"There will definitely be changes from the way Trump did things and more of a move back to the direction of the Obama days," says Rabinovich, a professor emeritus in Middle East history at Tel Aviv University and former president of that institution.
"The type of support Israel receives under a Biden administration will be much more mainstream. Biden is not connected to Sheldon Adelson [the Republican megadonor who invests heavily in right-wing causes in Israel], he would not appoint an ambassador like David Friedman, and we are sure to see an end to the massive support for the Israeli right. But I don't believe it will be a complete return to the Obama period."
For example, Rabinovich says, Biden is likely to continue seeking new partners in the Arab world for peace agreements with Israel. "These are good achievements, and they don't cost a lot," he says.
Dore Gold, a former Israeli ambassador to the United Nations and expert on Israel-U.S. relations, describes Biden as "fundamentally friendly to Israel" and believes he would have better chemistry with Prime Minister Benjamin Netanyahu than did Obama.
"That's what my instinct tells me," says Gold, a former director general of the Foreign Ministry and president of the Jerusalem Center for Public Affairs, a conservative think tank.
Dan Shapiro, who served as U.S. ambassador to Israel under Obama, notes that Biden and Netanyahu have known each other for more than 30 years, ever since Netanyahu assumed his first diplomatic post in Washington.
"They have a real friendship, it's genuine, and it's personal," he says. "They have disagreements, of course, and they speak about them openly, forthrightly and sometimes intensely. But his approach will be to work with whomever the Israeli people have chosen, and I believe he will be able to work with Netanyahu successfully."
Since his early days in the U.S. Senate, Biden has been known as a staunch supporter of Israel. One of his first overseas trips as a young senator was to Israel in 1973, shortly before the outbreak of the Yom Kippur War. Biden met with then-Prime Minister Golda Meir in what he has described as "one of the most consequential meetings I've ever had in my life."
He often cites Meir revealing to him during that meeting Israel's secret weapon against the Arabs: "We have no place else to go," she told him.
Biden has been a regular at conferences and fundraisers organized by the pro-Israel AIPAC lobby, and in more recent years has addressed events hosted by J Street, the progressive, "pro-peace" Zionist organization. Despite his long-standing friendship with the Israeli premier, the two have known some bumps in their relationship. In 2010, for example, the Netanyahu government decided to announce a massive building drive in the West Bank settlements just as Biden was on an official visit to the country, causing great embarrassment to the vice president.
But the main source of tension between Israel and the United States during Biden's eight-year term was Netanyahu's aggressive campaign against the Iran nuclear deal, which had been masterminded by the Obama administration. When Netanyahu addressed a joint session of Congress in March 2015 to express his opposition to the deal, Biden didn't show up.
Known commodity
When it comes to their positions on Israel, there are few American politicians who are as much of a known commodity as Biden. Here's what to expect if he wins Tuesday:
• Israeli-Palestinian conflict: Biden was and remains a strong supporter of the two-state solution to the Israeli-Palestinian conflict and sees Israeli settlement activity as a major obstacle to achieving it. "He very much believes that the two-state solution is necessary for ensuring Israel's Jewish and democratic character, as well as the legitimate rights of the Palestinians," says Shapiro, who accompanied Biden on his three trips to Israel when he was vice president and is actively supporting the candidate's bid for the presidency.
"And while negotiations might not be possible now," Shapiro continues, "he wants to ensure that all parties will do everything possible to sustain the viability of the two-state solution and avoid doing anything that makes it harder. For the Palestinians, that means incitement, payments to terrorists and the delegitimization of Israel, and for Israel, that means settlement expansion and talk of annexation."
If elected, Shapiro adds, Biden would restore diplomatic channels with the Palestinians "that Trump has essentially destroyed," and at least some form of U.S. economic aid to the Palestinians.
Speaking in September at a virtual event sponsored by J Street, Biden promised to "reengage the Palestinians," but criticized Palestinian President Mahmoud Abbas for not stepping up "when given opportunities." He told participants he was encouraged that Netanyahu had decided against moving ahead with plans to annex large parts of the West Bank. "Annexation is off the table now, which is a good thing," he said.
• The U.S. Embassy move: Biden has already stated that he has no intention of moving the U.S. Embassy back to Tel Aviv from Jerusalem. He did say, however, that he would reopen the U.S. Consulate in East Jerusalem, which had long served the Palestinian community. When Trump moved the embassy to Jerusalem, the consulate was merged into it. Rabinovich predicts that if elected, Biden would also reopen the Palestinian mission in Washington, which was closed two years ago, as a "gesture to improve the atmosphere."
• Normalization agreements with other Arab countries: Biden has praised these diplomatic breakthroughs, describing the first such agreement with the United Arab Emirates as "a welcome, brave and badly needed act of statesmanship." What remains to be seen, says former envoy Gold, is whether Biden, in contrast to Trump, will ask Israel to make concessions to the Palestinians before brokering further deals with Arab countries. "There might be a natural tendency to try to hook it back to the Palestinian issue," he says.
For his part, Shapiro believes this will be the case. "He will work to expand the circle of Arab states that are normalizing relations with Israel, and he has already said that he will challenge other countries to keep pace," notes the former ambassador, currently a distinguished visiting fellow at the Institute for National Security Studies at Tel Aviv University. "But he will also work to ensure that these new relationships become a source of momentum for renewed progress toward an Israeli-Palestinian two-state solution, or at least keep that two-state solution alive and viable."
• Iran: Biden was a staunch supporter of the Joint Comprehensive Plan of Action, the nuclear accord drafted by the Obama administration between Iran, the United States and five other global powers – an agreement Netanyahu vehemently opposed. Biden described the Trump administration's decision to pull out of the agreement as "a self-inflicted disaster." He also told the J Street event in September that if elected, he would be willing to revive the deal "if Iran returns to compliance."
• U.S. aid to Israel: Some of Biden's contenders in the Democratic Party primaries have expressed support for conditioning future aid to Israel on a commitment from Jerusalem to freeze settlement activity, refrain from annexation and take measures to end the occupation. Biden has said that leveraging U.S. aid would be a "gigantic mistake." As Shapiro notes: "He intends to pursue a two-state solution, not through threats and ultimatums but through vigorous diplomacy."
• BDS: Biden is a fierce opponent of the boycott, divestment and sanctions movement against Israel and has said that it "too often veers into antisemitism." At the same time, he condemned Israel's decision to bar Democratic lawmakers from entering the country because they supported the boycott.
Click the alert icon to follow topics:
SUBSCRIBERS JOIN THE CONVERSATION FASTER
Automatic approval of subscriber comments.

NOW: 40% OFF
ICYMI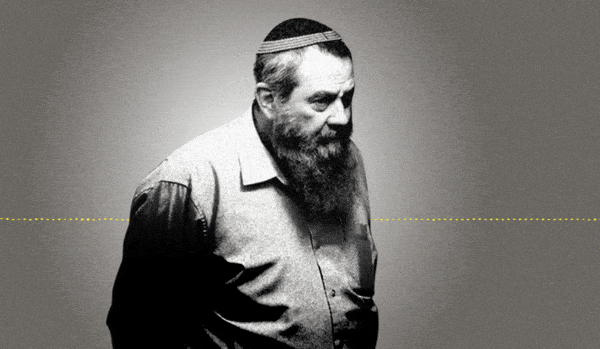 Jewish Law Above All: Recordings Reveal Far-right MK's Plan to Turn Israel Into Theocracy
Why I'm Turning My Back on My Jewish Identity
Down and Out: Why These New Immigrants Ended Up Leaving Israel
The Reality Behind 'The White Lotus' Sex Work Fantasy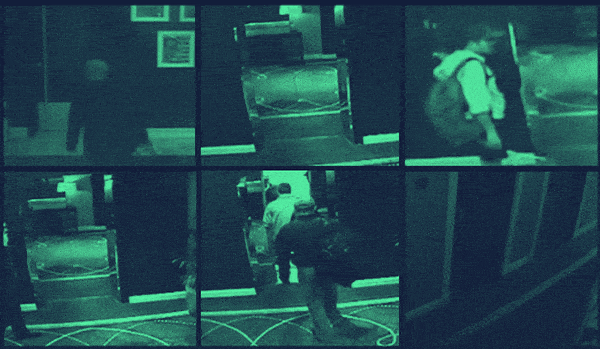 This 'Dystopian' Cyber Firm Could Have Saved Mossad Assassins From Exposure
Comeback Kid: How Netanyahu Took Back Power After 18 Months in Exile