Did James Baker Really Say 'F*** the Jews'? New Book Clarifies U.S. Diplomat's Infamous Quote
Biography of the GOP elder statesman chronicles his battles with Israel, including the time he barred Netanyahu from entering the State Department
U.S. Secretary of State James Baker III, right, and Israeli Prime Minister Yitzhak Shamir conferring following meetings at the Prime Minister's office in Jerusalem, September 17, 1991.
Credit: AP
It's a quote that has haunted former U.S. Secretary of State James Baker for almost three decades. Every time he speaks his mind on anything related to Israel, someone – usually a right-wing pundit who supports the Netanyahu government – quickly pulls the words "Fuck the Jews, they don't vote for us anyway" out of the archives, labeling Baker as anti-Israel or, worse, antisemitic.
By now, it's probably the most famous quote attributed to the 90-year-old elder statesman. But did Baker ever actually say it?
A new biography of the former diplomat, written by two of the most accomplished reporters in present-day Washington, corrects the record about the infamous quote – which was attributed to Baker at the height of his confrontations with Likud Prime Minister Yitzhak Shamir, in 1991. It turns out the full story is more complicated than how most people remember it.
"The Man Who Ran Washington: The Life and Times of James A. Baker III" was published Tuesday after a seven-year journey, during which the authors – New York Times chief White House correspondent Peter Baker (no relation to James Baker) and New Yorker senior columnist Susan Glasser – conducted more than 200 interviews. The authors, a married couple who previously co-authored a book about the rise of Vladimir Putin, present Baker as the face of what the Republican Party used to stand for – and has lost in the era of Donald Trump.
Israel, a country Baker visited countless times during his four years as President George H.W. Bush's secretary of state, is mentioned more than 150 times in the book.
That's a testament not only to the great effort Baker invested in the Middle East peace process, but also to the central role Israel has played, and continues to play, in domestic U.S. politics: For every story in the book about shuttle diplomacy between Jerusalem and Arab capitals, there's a matching story about political fights surrounding Israel on Capitol Hill and inside the White House.
The book also shows how much the Republican Party's approach to Israel has changed over recent decades. Baker and his boss, the 41st president, were two of the most influential figures in GOP politics from the 1970s onward. But their policy regarding Israel would have been completely rejected by today's Republican Party, which has moved to the right on issues like settlements, Palestinian statehood and Israeli control of East Jerusalem.
Strained relations
"Bush and Baker had a strained relationship with Israeli leaders from the start," the book explains. "Prime Minister Yitzhak Shamir came to visit the White House in April 1989, shortly after the new administration took office and whatever was said ended up driving an enduring wedge between the two sides." During that meeting, Shamir told Bush that settlements in the occupied West Bank "shouldn't be a problem" for the administration's plans to start peace talks between Israel and its neighbors.
Bush and Baker saw the comment as a commitment from Shamir not to expand settlements, whereas the Israeli premier meant the exact opposite: that he would continue to build in the occupied territories, because such building shouldn't pose a problem in his view. "Two weeks later still more settlements were announced," the authors write. "Bush believed Shamir had lied to him and never forgave him."
A month after that incident, Baker gave a speech at the annual AIPAC Policy Conference in Washington, his first-ever appearance before the large pro-Israel gathering. The authors write that in his speech Baker wanted to call for "a reasonable middle ground" on the Israeli-Palestinian issue. He called on the Palestinians to renounce violence and recognize Israel, but also called on the Israeli leadership "to lay aside, once and for all, the unrealistic vision of a Greater Israel."
Baker also called on Shamir to "forswear annexation. Stop settlement activity. Reach out to the Palestinians as neighbors who deserve political rights." Baker's use of the term "Greater Israel" and his insistence on criticizing both sides of the conflict, not just the Palestinians, was received negatively by AIPAC's leadership. Baker, however, was happy with the reception,
The tension between the two governments became a full-blown crisis a year later in 1990 when, as described in the book, "a deputy foreign minister named Benjamin Netanyahu openly assailed the United States for being too gullible in its dealings with the Palestinians."
Netanyahu, then in his early 40s and a rising star in Likud, said in remarks to the media: "It is astonishing that a superpower like the United States, which was supposed to be the symbol of political fairness and international honesty, is building its policy on a foundation of distortion and lies."
Baker was furious, and his immediate reaction was to tell close aides he'd be kicking the Israeli ambassador out of Washington. After calming down a bit, he "settled" for declaring Netanyahu persona non grata, "barring him from even entering the doors of the State Department." Despite pleas from his Middle East adviser, Dennis Ross, Baker refused to change the decision.
Eventually, he softened it a bit, allowing Netanyahu to enter the building but barring him from visiting the top floors where high-ranking officials had their offices, limiting his access to low-level staffers only.
The book also includes a detailed account of Baker's famous testimony before Congress on peace negotiations between Israel and the Arab world, during which he said the United States can't want an agreement more than the two sides themselves. "Everybody over there should know that the [White House] telephone number is 1-202-456-1414," he said. "When you're serious about peace, call us."
A day later, the authors note, "Baker sent flowers to the White House operators to apologize for subjecting them to a flood of calls by giving out their phone number instead of his own. From 9 A.M. to 11:45 A.M. alone, the White House comment line received more than 400 calls about Baker, two-thirds of them positive, the rest negative."
All of these confrontations with Israel – and others that are mentioned in the book, such as the fight in Congress over the loan guarantees – eventually took their toll on Baker's reputation.
Sensational headline
"Secretary Baker would tell you that he's a strong supporter of Israel and that he thinks America should remain its indispensable ally," Peter Baker told Haaretz on Monday. But the former secretary of state was portrayed for many years as anti-Israeli, in large part because of the infamous "Fuck the Jews" quote.
According to the new biography, it's far from certain those words were actually ever used by Baker.
"One morning in March [of 1991], Baker woke up to see a screaming headline on the cover of the New York Post: 'BAKER'S 4-LETTER INSULT: Secretary of State Rips Jews in Meeting at White House.'"
The sensational headline led readers to a column by Ed Koch, the former mayor of New York who had become a tabloid columnist. Koch wrote that "during a recent White House meeting Baker had responded to criticism of his tough approach to Israel by saying, 'Fuck 'em. They didn't vote for us.'"
The word "Jews" didn't actually appear in the quote, but an editor at the Post inserted it in parentheses, presumably to help the readers understand who Baker was supposedly referring to. The authors explain that "as the quote spread, it would be repeated by others without the brackets, shortened to 'Fuck the Jews,' an even cruder version than Koch originally alleged."
The real story behind the inflammatory comment, the authors write, "stemmed from Baker's long-running feud with [Housing Secretary] Jack Kemp, who had told Koch about the episode. The White House and State Department quickly denied that Baker had said it, but William Safire, the New York Times columnist, followed with a piece saying that Baker had actually said something like it on two different occasions. Neither Koch nor Safire named a source, but the former mayor later acknowledged in a book that Kemp was the one who tipped him off."
Peter Baker and Susan Glasser interviewed both Kemp and James Baker about the episode. The former secretary of state, they write, "insisted the story was distorted at best. As he remembered it, the president's team was discussing a controversial policy in the Oval Office. 'Well, AIPAC won't like that,' someone said. 'Screw them, they don't vote for us,' Baker recalled replying. In this telling, the target of his ire was an interest group, not Jews as a whole. 'It was a political comment,' Baker said, 'not an anti-Semitic comment, not a slur.'"
Kemp, for his part, told them that "Baker's sentiment 'got mischaracterized' by Koch and others as being anti-Israel. 'I know he didn't mean it that way,' Kemp said." He recalled that the discussion was indeed focused on the votes of the Jewish community, but that Baker didn't use the F word.
Peter Baker told Haaretz that the secretary of state tried to explain at the time that he didn't actually say 'Fuck the Jews,' "but it got little traction and at some point he decided it was just better to move on. But the report about his comments had such resonance because his policies were perceived to be skeptical of Israel."
Scuppered plans
Baker's shuttle diplomacy, and his willingness to enter into heated political fights with Israel's supporters in Washington, eventually led to the convening of the Madrid Conference in 1991 – an important breakthrough in the peace process and one of the greatest foreign policy achievements of the George H.W. Bush administration.
The conference is covered extensively in the book, ending with a quote by James Baker telling his close aides he would like to move even further on the peace process after helping Bush win reelection. But history had other plans: Bush lost the 1992 election to Bill Clinton, and the incoming Democratic president was the one who presided over the signing of the Oslo Accords and Israel's peace agreement with Jordan.
One thing that becomes clear while reading Baker and Glasser's book is how much the Republican Party's stances on Israel and the Middle East have changed since the days of James Baker. His positions on Israel would be considered anti-Israeli, perhaps even heretic, in today's GOP – and the former secretary of state knows it.
"Secretary Baker made clear to us that he thinks President Trump has leaned too heavily in one direction when it comes to Middle East peace," Peter Baker told Haaretz. "He has said that to be an honest broker means the United States should not be perceived as too one-sided. Secretary Baker's position used to be fairly standard among Republicans, but the party, led especially by President Trump, has moved away from him to the point where loyalty to Israel is seen as a litmus test."
Peter Baker added that much of that change can be attributed to the growing influence of evangelicals within the Republican Party. It's ironic that James Baker's criticism of settlements, and his confrontations with Shamir and Netanyahu, led to accusations of hostility toward Jews, when in reality it's evangelicals who have moved the Republican Party away from his positions on the Israeli-Palestinian conflict.
"Secretary Baker himself is actually a pretty religious person, but he's not a favorite of the evangelical wing of the party, which has long viewed him with suspicion," Peter Baker added. "When we were talking with him about this, he thought the two-state solution was still the right goal, and that there had to be compromise on both sides to reach a workable and enduring resolution of the issue."
In the Trump-led Republican Party of 2020, that position is shared by very few.
"The Man Who Ran Washington: The Life and Times of James A. Baker III," by Peter Baker and Susan Glasser, is published by Doubleday, priced $35
Click the alert icon to follow topics:
SUBSCRIBERS JOIN THE CONVERSATION FASTER
Automatic approval of subscriber comments.

NOW: 40% OFF
ICYMI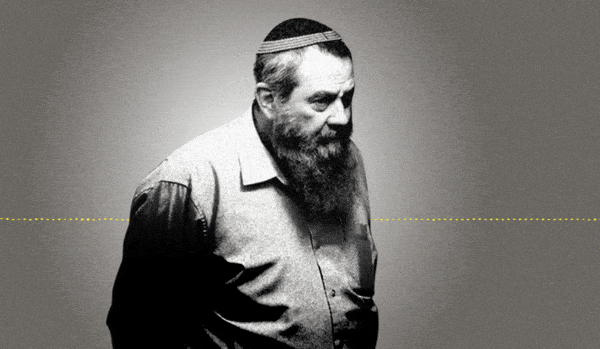 Jewish Law Above All: Recordings Reveal Far-right MK's Plan to Turn Israel Into Theocracy
Why I'm Turning My Back on My Jewish Identity
Down and Out: Why These New Immigrants Ended Up Leaving Israel
The Reality Behind 'The White Lotus' Sex Work Fantasy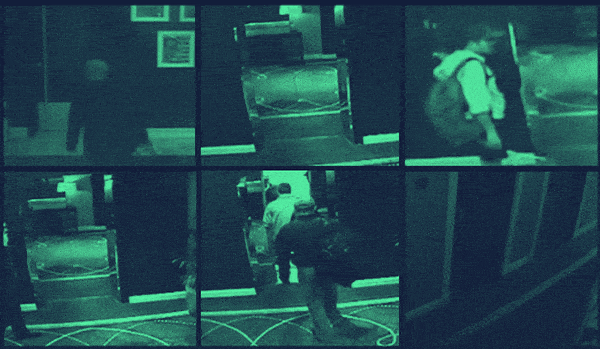 This 'Dystopian' Cyber Firm Could Have Saved Mossad Assassins From Exposure
Comeback Kid: How Netanyahu Took Back Power After 18 Months in Exile