Opinion |
Peter Beinart Is So Disappointed by Israeli Jews He's Given Up on Them
In America, Peter Beinart has been both praised and flayed alive for his one state preaching; in illiberal Israel, his ideas have little traction. But rather than trying to convince Israeli Jews, Beinart prefers to condemn them
A toy store employee wears an improvised protective face mask in the colors of the Israeli flag while calling for customers outside the store. Tel Aviv, Israel, April 28, 2020
Credit: Oded Balilty,AP
In successive articles in Jewish Currents and The New York Times, Peter Beinart, perhaps the best-known liberal Zionist, declared liberal Zionism and the two-state solution dead, arguing instead for a collective embrace of "Jewish-Palestinian equality": that is, a bi-national one-state Israel-Palestine.
His near-8,000-word essay for Jewish Currents earned an initial wave of rave reviews from the converted crowd.
The New York Times writer Max Fisher called it "an intellectual turning point." The Washington Post foreign affairs columnist Ishaan Tharoor deemed it a "monumental, agenda-setting piece." President Obama's National Security Advisor Ben Rhodes lauded Beinart for his bravery and thoughtfulness, noting "that most of Peter's critics are working off talking points that are dishonest and decades old." Beinart later received critiques from across the center-to-right political spectrum.
But the second wave of reviews from Jewish conservatives, evangelicals, and centrists were caustic, verging on unhinged.
Christians United for Israel head John Hagee called him an "alleged intellectual" who was "nakedly advocating for Israel's destruction"; U.S. Ambassador to Israel David Friedman, in a decidedly undiplomatic intervention, accused the "Upper West Side pundit" of backing an "absurd," "insidious" and "calamitous" bi-national state; senior ADL official Ken Jacobson framed calls, like Beinart's, for one state, as "anti-Semitic," adding the caveat, "at the very least, as in the case of Mr. Beinart, play into the hands of the anti-Semites." Alan Dershowitz showed no such compunctions, calling the piece "Beinart's Final Solution."
These appraisals — whether supportive or highly critical — are correct in some sense. Beinart, by offering a righteous critique of Israeli policy and crossing the so-called "red line" of Israel-Palestine politics, will indeed further normalize the long-taboo left-wing one-state solution.
But this intellectual debate, intense though it is, remains profoundly detached from the on-the-ground reality. Israeli Jews, perhaps more than ever before, are ignoring American criticism; their country no longer relies on U.S. aid like it once did.
Beinart's essays, rather than precipitating some better future in Israel and Palestine, epitomize the genre of Western intellectual parlor games that, despite promising paradigmatic shifts, have no tangible bearing on actual policy. Progress in Israel and Palestine hinges not on Twitter virality, but on changing the minds of those in power: Israeli Jews and, to a lesser extent given their marginalization at the Israeli majority's hands, Palestinians.
Beinart does not ignore his plan's unreality, but he effectively sidesteps it in both essays. He writes: "The right question is not which vision is more fanciful at this moment, but which can generate a movement powerful enough to bring fundamental change."
His argument, therefore, is that any solution — in his mind, the one-state bi-national solution — must inspire some plurality of Israelis and Palestinians. He tries to demonstrate this plurality's existence by citing private polling to claim that Palestinians aged 18–22 preferred one state by a five percent margin.
But June 2020 polling by the Palestinian Center for Policy and Survey Research found that only six percent of Palestinians, when forced to choose between an array of plans, said they would abandon the two-state solution in favor of a one-state solution. That polling also showed that support for the two-state solution actually grew to almost 50 percent (although 63 percent believe that the two-state solution is no longer practical or feasible due to the expansion of Israeli settlements).
Meanwhile, the Israeli Arab politician Ayman Odeh, "whom Beinart envisions as a central vehicle of support for his one state vision," remains a stalwart supporter of the two-state solution. His Joint List colleague, Ahmad Tibi, declares that even in another 50 years, the "solution is still two states." Some 55 percent of Israeli Arabs similarly support the establishment of an independent Palestinian state in the West Bank and demilitarization of the Gaza Strip.
Still, Beinart declares in the Times that his one-state solution is "not fanciful," because "one equal state is not only the preference of young Palestinians" but "of young Americans, too."
The latter clause is telling. Beinart and his intellectual allies are guilty of inflating the importance of both their personal indignation and that of the American public at large. He implicitly ties Israel's future to American public opinion, implying that by priming young Americans, particularly young American Jews, to support the left-wing one-state solution, he will effect genuine change in Israel.
He seems to think that because his and allied voices are on what he considers the right side of history, they will have more success in influencing Israeli policy than the panoply of two-state-focused organizations that have failed to do the same for decades.
This is painfully naive. Israeli Jews have for a long while not cared that American Jews, myself included, find the Jewish state's illiberalism and nativism to be both embarrassing and unethical. Beinart's assumed air of moral superiority matters not to Jerusalem. Our diaspora has long pleaded on principled grounds for reform, for democracy, and for two-states, but many Israeli Jews prefer illiberalism.
The standard Israeli Jewish line of thinking goes as such: A single bi-national state will, thanks to Palestinian population growth, eventually result in a majority Palestinian state, in which Jews, without overall control, will be unsafe (and perhaps at risk of another Holocaust, according to some). That thesis, while dubious, offers key insight into the Jewish state's mindset.
Israelis Jews remain scarred by centuries of antisemitism. Every family history is a tragic one, comprising just one chapter in a Jewish chronicle overstocked with stories of persecution. They grow up breathing the polluted air of history — "so much religion, sentiments and dried blood in the air," per Yehuda Amichai — thus inflicting them with a moral dyspnea that enables the disregard of Palestinian rights in the name of Jewish survival.
Jewish Israelis, forged in the fires of aggrieved nationalism, have come to believe that the outside world — from Ramallah to Berlin to Paris — is so unsafe for Jews that they must do everything possible to secure the Jewish homeland. Hamas's violent takeover of the Gaza Strip only further solidified this psyche.
Illiberalism is now a price many Israeli Jews are willing to pay for Jewish safety, regardless of outside criticism. Indeed, your average Israeli Jew pays little mind to what Peter Beinart thinks about their home. Israeli Jews are not nebulous beings whose wishes can be discounted; the Jewish state is similarly not some blank slate onto which intellectuals abroad should project their idealism in hopes of progress.
Affecting change requires that those of us appalled by Israel's marginalization of the Palestinians reckon with reality, rather than preaching to the Western intellectual choir.
Many avoid the reality, however, because the reality is not so pretty. Young Israelis are more right-wing than their elders. It is fairly obvious that Israeli Jews are not soon going to dissolve their Jewish state to satisfy foreign leftists.
"We Israelis can see our terrible mistakes and still take pride in what we've accomplished," writes conservative Daniel Gordis. "Many of us are horrified by what it still not right here, but have no interest in Beinart's suggestion that we therefore commit suicide."
Nor will they do as much in 20 years, even if the one-state solution has become the preferred American, even American Jewish, opinion. Israel has weaned itself off of American patronage, which in the pre-Trump era came attached with at least some human rights considerations, instead deepening ties with the illiberal and human rights-blind Chinese, Russian, Indian, and Hungarian governments.
Perhaps subconsciously — and perhaps not — Israel is effectively insulating itself from exactly the kind of American pressure campaign that Beinart seeks to mount.
Diaspora Jews would be wise to recognize that an illiberal Jewish state can survive without our support and that our condemnation increasingly means little. Salon indignation may expand the bounds of debate among fellow travelers in Berkeley or Cambridge, but debate serves only those willing to listen, and Israeli Jews disengaged from the conversation concerning their country's right to exist as a Jewish state long ago.
Change — saving Israel from itself and Palestinians from multi-generational second-class citizenship — requires not chastisement and the proposition of "solutions" that do not engage Jewish Israelis (and are thus dead on arrival) from American comfort 5,000 miles away, but convincing Israeli Jews why they must change course.
Some Israelis Jews are beginning to make this argument themselves. The retired general Amos Gilead said annexation of the West Bank will "unite the whole world against us," stirring security fears in a security-obsessed country. "Look us in the eyes," echoes a new ad campaign by Commanders for Israel's Security. "Admit that you have no idea how unilateral annexation will end."
Pulling Israel back from the brink requires hammering this point home: that Israelis have no idea how continued subjugation of the Palestinians will end. Rather than scolding the Jewish state and calling for its effective dissolution, we must convince Jewish Israelis that their illiberalism threatens Jewish survival, because, in one way or another, it does.
Charles Dunst is an associate at LSE IDEAS, the London School of Economics' foreign policy think tank, and a journalist who has written for The New York Times, The Atlantic, and The Washington Post, among other publications. Twitter: @CharlesDunst
Click the alert icon to follow topics:
SUBSCRIBERS JOIN THE CONVERSATION FASTER
Automatic approval of subscriber comments.

NOW: 40% OFF
ICYMI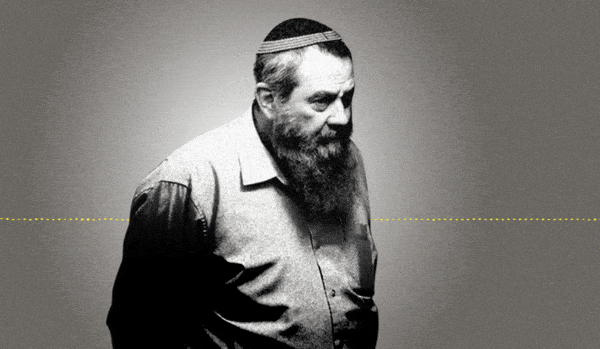 Jewish Law Above All: Recordings Reveal Far-right MK's Plan to Turn Israel Into Theocracy
Why I'm Turning My Back on My Jewish Identity
Down and Out: Why These New Immigrants Ended Up Leaving Israel
The Reality Behind 'The White Lotus' Sex Work Fantasy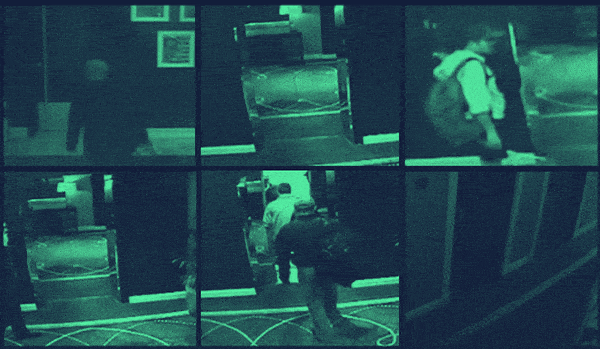 This 'Dystopian' Cyber Firm Could Have Saved Mossad Assassins From Exposure
Comeback Kid: How Netanyahu Took Back Power After 18 Months in Exile