Was Trump Mentor Roy Cohn America's Most Evil Man? This Film Makes a Strong Case
'Bully. Coward. Victim. The Story of Roy Cohn' is a gripping new HBO documentary about a deeply amoral power broker and fixer, while 'The King of Staten Island' is classic Judd Apatow (for better and worse)
Roy Cohn (that's him on the left). One interviewee in "Bully. Coward. Victim. The Story of Roy Cohn" describes him as a "lawless madman," which is one of the documentary's kinder comments about him.
Credit: Courtesy HBO / Yes Docu
If Roy Cohn was the villain in a thriller, you'd spend the whole movie kvetching that his character was too one-dimensionally diabolical to be remotely plausible. Yet "Bully. Coward. Victim. The Story of Roy Cohn" is not adapted from a pulp fiction novel. It's a documentary about the man who may well merit the title "America's most evil man who never served time."
For those unfamiliar with the name Roy Cohn, Ivy Meeropol's film – premiering on HBO this Thursday in the United States, and in Israel on Saturday – is going to blow your mind. He was Sen. Joe McCarthy's far-right-hand man during the communist witch hunts in the early 1950s, being part of the prosecution team that helped convict "atom spies" Julius and Ethel Rosenberg in 1951. He then ensured that they received the death penalty for their alleged acts of espionage on behalf of the Soviet Union.
Cohn was a mere 23 when he helped send the Rosenbergs to the chair, but this was just the prelude to a shockingly amoral life. His gangsterish appearance was straight out of central casting, looking like a relative of that most famous of Jewish mobsters, Bugsy Siegel: permanent tan, battered nose and dead eyes that call to mind the shark in "Jaws."
When you hear him say the words, "I found out one thing in life: Don't ever threaten unless you intend to follow through," you 100 percent believe that this monster was all about the follow-through. It's as if he took the Jewish concept of tikkun olam and decided it meant "'fixer' the world" rather than fix it.
There have been other documentaries about Cohn, but what makes "Bully. Coward. Victim" unique is how personal it is to the director. Ivy Meeropol, 52, is the granddaughter of Julius and Ethel Rosenberg, and has already recounted their story in greater detail in her moving 2004 documentary "Heir to an Execution."
Part of "Bully" is concerned with her father Michael Meeropol and his Sisyphean battle to clear his parents' names. He offers his own lucid thoughts on Cohn – particularly when revealing the quirk of fate that gives the documentary its title (which I won't spoil here) – and his own memories of visiting his condemned parents in Sing Sing before their execution in 1953.
He and his brother Robby were just 10 and 6 when their parents died, and the footage of these two young boys on their way to the notorious New York correction facility for one final visit is particularly heartbreaking. As you might expect, there's lots of fantastic family footage of the Meeropols, including a very young Ivy explaining what happened to her grandparents.
The documentary has several competing narratives, which can make it feel rather fragmented at times: As well as the Rosenbergs-Meeropols story, there's also Cohn the heartless communist slayer; Cohn the heartless attorney, defending the indefensible in New York – including mob bosses and socialite Claus von Bülow; Cohn the heartless power broker, acting as mentor to a young Donald Trump (Roger Stone and Paul Manafort also make appearances); and Cohn the closeted gay man, presenting a straight face to the public while leading a hedonistic lifestyle in '70s gay meccas like Manhattan's Studio 54 and the Massachusetts resort of Provincetown.
Some of the most chilling commentaries come from Cohn's family members. One cousin calls him "the personification of evil," while another simply shudders at the mere thought of him. It doesn't take long to understand why.
Some of the most entertaining stories come from the likes of filmmaker John Waters, who recalls eyeing Cohn with disgust in Provincetown, and playwright Tony Kushner, who made Cohn a key character in his two-part play about the AIDS epidemic, "Angels in America."
Meeropol makes great use of audio recordings of journalists' interviews with Cohn back in the '80s (he died in August 1986), while gossip columnist and Cohn crony Cindy Adams has some crazy stories about how he never paid a bill in his life. We can only hope his business cards read "Attorney at lawless," because this guy had the chutzpah of the devil.
Of course, because all roads seem to lead to Donald Trump these days, "Bully" spends some time examining Cohn's influence on the then-wannabe real estate tycoon in New York. Looking at both men's obsession for tanned features, it certainly suggests Cohn was the original "Agent Orange."
Most chilling is an interview with Cohn from – presumably – the '70s, in which he proudly holds up a framed picture of the two men together and recites this ringing endorsement from Trump: "Roy is my greatest friend." Yep, it figures.
A beaming Cohn adds: "I have a feeling someday [in the] not-too-far distant future, you're going to see Donald Trump in other parts of the country as well." Thanks to Trump, Cohn's amoral approach to life still haunts us today, making this documentary more vital than we could have imagined just a few short years ago.
'The King of Staten Island': Unhappy endings
Has anyone ever sat through a Judd Apatow movie and thought to themselves, What this film really needs is 20 more minutes of people sitting around talking about pot? Other than Judd Apatow, obviously.
I must confess to having a soft spot for all of Apatow's movies, way back to "The 40-Year-Old Virgin" in 2005. But my God, the man has spent his entire Hollywood career rejecting the maxim that brevity is the soul of wit. Even I, as a fan of his work, have started referring to his oeuvre as "This is 40 – Minutes Too Long."
Talking of God, it really is time we got an 11th commandment issued stating that no comedy can ever be over two hours long. If "Dr. Strangelove," "Monty Python's Life of Brian," "This is Spinal Tap" and "The Big Lebowski" can manage it, I'm pretty sure Apatow can too.
His latest movie, "The King of Staten Island," is 137 minutes long and is available to rent from Amazon Prime and Apple (among others) for the princely sum of $20. To put that running time into perspective, you could fight 1896's Anglo-Zanzibar War three and a half times during that same span, and still finish the third skirmish as the credits were rolling.
Here's the peculiar thing about Judd Apatow movies: All the scenes you would need to cut to reduce their bloated running times, those scenes that do absolutely nothing to advance the plot, are always the funniest bits and the moments you remember afterward.
Just three examples: Adam Sandler and Seth Rogan mocking a Swedish doctor in "Funny People" ("Are you mad that you died at the end of 'Die Hard'?"); John Cena inadvertently shouting gay innuendos at another man during an argument in "Trainwreck" ("I will enter you!"); and the scenes in "The King of Staten Island" in which our protagonist, Scott (Pete Davidson), proves the world's most inept busboy or strikes up an unlikely friendship with the sweet young kids of his mom's new boyfriend, Ray (Bill Burr).
"The King of Staten Island" is a semi-autobiographical tale, with "Saturday Night Live" star Davidson drawing on the tragic experience of losing his firefighter father at a young age (for the actor it was in 9/11; here it's due to a hotel fire). Seventeen years after that loss, Scott is now a 24-year-old pothead still living with his mom (Marisa Tomei, underused) and harboring tentative dreams of opening a tattoo parlor-cum-restaurant.
The film's a perfect example of what's both great and frustrating about Apatow's work. It's full of engaging, quirky characters who are fun to hang out with; it's got a lovable lead character who feels fresh and relatable; and it's got some very funny scenes, particularly involving Scott's slacker friends – shout-out to scene-stealing Moises Arias, whose Igor is a reluctant canvas for Scott's nascent tattooing skills – who like nothing better than bemoaning their lot about being stuck in the crappiest of New York's five boroughs ("We're like the only place that New Jersey looks down on," Scott laments).
On the frustrating side, the film serves up way too much schmaltz and features yet another of Apatow's messy happy endings – and if this were an Apatow movie, yes, that would be a gag. And yes, I would laugh.
For about 90 minutes, I really enjoyed being privy to Scott's crappy life and his on-off relationship with Kelsey (the excellent Bel Powley). But, as I may have mentioned, the film is almost as long as a Trump rally, and what follows is a redemption tale that feels horribly clichéd about salt-of-the-earth firefighters.
It's as if Apatow likes to drive his characters toward dark places and then, just as they're about to get there, insists on passing the wheel to someone like late-period Rob Reiner, who promptly pulls a uey and takes us to a nicer spot. It was exactly the same with Amy Schumer's character in "Trainwreck" and that ridiculous cheerleader scene at Madison Square Garden.
There's nothing quite as bad at the end of "King of Staten Island." But then, Davidson's Scott doesn't have half as many great lines as Schumer had in her starring vehicle, so it's mixed news.
The odd thing is that Apatow comes across as an acerbic, angsty person in his own stand-up routines and on Twitter. I'd love to see him embrace that in his next movie and leave the happy endings to stories about massage parlors.
"Bully. Coward. Victim. The Story of Roy Cohn" is on HBO in the U.S. from Thursday. It is showing in Israel on Yes VOD, Hot VOD, Sting TV and Cellcom TV from Saturday, and on Yes Docu on Monday at 10 P.M. "The King of Staten Island" is available to rent now.
Click the alert icon to follow topics:
ICYMI
Ken Burns' Brilliant 'The U.S. and the Holocaust' Has Only One Problem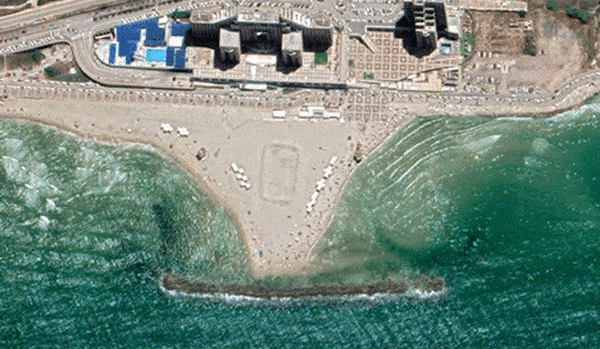 Facing Rapid Rise in Sea Levels, Israel Could Lose Large Parts of Its Coastline by 2050
Lapid to Haaretz: 'I Have Learned to Respect the Left'
The Mossad's Fateful 48 Hours Before the Yom Kippur War
As Israel Reins in Its Cyberarms Industry, an Ex-intel Officer Is Building a New Empire
How the Queen's Death Changes British Jewry's Most Distinctive Prayer