'As a Jew of Color, I Need More People in My Community to Speak Up'
As Americans continue to take to the streets following the killing of George Floyd, three American Jews of color tell Haaretz why all members of the Jewish community need to do more to confront racial injustice
A placard stating "Silence Kills" during a "Black Lives Matter" demonstration, June 7, 2020.
Credit: Frank Augstein/AP
Sitting on the stoop of his apartment building in Crown Heights early last week, Yehudah Webster took out his cellphone and began recording himself. Being a community organizer for the group Jews for Racial & Economic Justice, he had been conducting virtual meetings from his apartment all day and stepped out for some much-needed air.
"I feel like I'm drowning. I feel like I wanna run away from my own existence," he said from behind his face mask. "I've had enough; black people have had enough. We can't take this shit anymore."
As he removed his eyeglasses and wiped away his tears, Webster, 28, added: "Please Hashem, deliver your people, we need you. I'm praying so much for humility to listen, the patience to hear and the courage to take action. And I hope that my white brothers, siblings and sisters can internalize that message."
Webster's prayer came as the United States was entering its second week of mass protests following the killing of George Floyd by a Minnesota policeman on May 25. Across the country, increasing numbers of demonstrators have demanded racial justice and called on the authorities to defund the police. And for some American Jews, it really could be a matter of life and death.
'Basic dignity'
Throughout her childhood, growing up with a white Jewish mother and African-American father who converted to Judaism, April Baskin, 36, had what she calls "informative experiences" surrounding race.
Her biggest realization about racism came as she observed her "amazing, kind" father. "Seeing again and again that him dressing well, him speaking well, him having done well at school and having been a medic in the army ... that none of that protected him from violence and discrimination over and over – it was such a powerful message for me to receive," she tells Haaretz in a phone interview from Senegal, where she now lives with her partner.
"I had an understanding of that in general from a young age: oppression isn't actually about you; it's just about power and the confusion folks have," says Baskin, a diversity consultant and racial justice director at the Jewish Social Justice Roundtable.
She says that both her father and brother were stopped by the police at gunpoint when she was growing up, and that "every time that happens" to someone else, "it brings up a lot of terror for my family."
While Baskin wants to introduce her partner to her family in the United States, she says the idea of making the trip is a terrifying one. "He's 6 feet, 3 inches, a dark-skinned Senegalese man," she says. "If he was ever stopped [by the police], he wasn't trained to be afraid. He wouldn't be overly aggressive, but he would just talk to them like a white person," she explains. "Even when you're calm, you can still be shot or killed or beaten."
Webster, as a Jewish man of color, has suffered racism over the years – from being called names to experiencing stressful encounters with law enforcement officers. Being a black person in the Jewish community, he says, is no different to being a black person in the United States. "When the police came to Crown Heights, I didn't say 'Oh, baruch Hashem [thank God], the police are here.' I said, 'Oh no, Hashem, keep me safe, the police are here,'" he recounts.
Webster says the current protests feel different to anything else he's experienced. "Then again, black people have been through this before – this isn't the first time we've stood up and said 'We're human beings! You can't treat us like this," he says. "What I'm asking for is basic dignity," Webster adds, raising his voice. "Basic dignity."
Too hard to articulate
When Rabbi Sandra Lawson, who serves as the campus rabbi at Elon University in North Carolina, first saw the video of Floyd's death, her initial reaction was anger. However, she also said to herself: here we go again.
"The difference in this moment is that we have video, horrible video," the 50-year-old says. "That was so horrible to watch, and so many people are just livid. It's bringing up some emotions in people that they can't even articulate."
Lawson converted to Judaism in 2004 – although an oral story of her mother being an Ethiopian Jew is family lore – and became a rabbi in 2018. She is one of the first openly gay, female, black rabbi in the world.
As the protests continue across the United States, Lawson professes to being "touched by the diversity of people protesting. This is something that is new – the willingness to listen to black people," she says. "I'm seeing the best brought out in people, and I'm also seeing some of the worst."
Speaking to Haaretz in a Zoom call earlier this week, Lawson says she thinks "people make racist statements in their own private homes because they are products of being in this country. The United States – the founding of this country was built on privileging one group over another group of people," she says. "When you have that as a foundation, it doesn't surprise me that people have particular views about women, about gay people, about black and brown people, and so on."
Since Floyd's murder sparked national unrest, leaving organizations and companies grappling with how to address racism and be more inclusive, activists like Webster and Baskin have been inundated with calls and messages.
"A lot of well-intentioned white people call, saying: 'Come speak to my organization, come speak to my group,'" Webster recounts. "My question for some is: 'Where were you before? Where have you been this whole time black people have been dying in the streets?'
"Perhaps for some it comes from their guilt," he posits. "They feel if they had a black man come speak, that's it, they did something. That's not what we need right now."
Webster explains that groups, including within the Jewish community, need to understand that "ally is a verb, not a noun."
He then issues a plea: "I need you to join an organization that fights for defunding the police and defending black lives – that's what you can do, and you can do it starting today.
"What we're demanding in this moment is just the bare minimum," he continues. "It's not going to put a stop to racism, it's not going to uproot the system: Taking $1 billion away from the police is not going to do that."
Speak up
Some Jewish community members have criticized the authorities for allowing large-scale protests while religious gatherings have not resumed due to coronavirus restrictions. Webster is aghast at such complaints. "If you don't see that this is the most essential work anyone could be doing right now, I can't help you," he says.
Baskin, meanwhile, believes the mainstream Jewish community could be doing a lot more right now. "I think we really struggle at times around being effective advocates for racial justice, because we fundamentally don't have a great analysis around our own oppression or around antisemitism."
She believes the trauma Jews have experienced over generations with antisemitism needs to be discussed more in the framework of race, and that Jews should have a "safe and brave space where they can really unpack stuff and go deep."
She adds: "Jews have that consciousness of being afraid of rocking the boat, being afraid of doing things that black people need. I need, as a Jew of color, for more of the people in my community to speak up – because it's not enough."
According to Baskin, somewhere in the process of fleeing antisemitism in Eastern Europe and assimilating in the United States, the country's history of white supremacy and racism "got woven into the fabric of the American Jewish community – not necessarily intentionally, but by joining that status quo and trying to protect themselves."
The question white Jews increasingly need to ask themselves, she says, is this: "What was the price your family paid to get conditional access to whiteness? Was it changing your name? Was it reconstructive surgery on the noses of women in your family? Was it straightening their hair? Was it moving the mezuzah inside the house door? Those are options. Black people don't have those options," she notes.
While American Jews are hardly strangers to social justice causes and many advocate on a daily basis, Lawson believes many are not looking inward when it comes to racism.
"The Jewish community does have a lot of work to do," the rabbi says. "I can't think of one Jew of color I know who has not had a racist experience in the Jewish community. Some are horrible, like being denied entry or being kicked out by law enforcement officers or security that act as gatekeepers. Or some are questioning why you're here: 'How come you're Jewish?'"
Lawson believes people are forgetting that "Jews have always been a multiracial group of people. I believe a lot of that has to do with the fact that if you have white privilege and live in this country, depending on how long you've lived in this country, you see black and brown people the same way the rest of white America sees them."
As a rabbi, she is used to talking to colleagues about different issues within the community, and says that when it comes to the subject of racism, many "don't feel equipped" to handle it. But she believes rabbis have a responsibility to educate themselves on the matter and drive change in their congregations.
"You may not have Jews of color [in your congregation] now, but you will," she says. "White Jewish parents who adopt or intermarry and find themselves with multiracial kids, brown kids, black kids – they go back to their synagogue or go back to their camp and they're like, 'Oh, I can't bring my child here. I thought this was a safe environment but it's really not.' And they leave and go somewhere else.
"It only takes one mess up," she says. "If you walk into a synagogue and that person is not treated right, maybe they will come back – but the chances are they won't. You need to do the work to train your community on how to be welcoming," she says.
Navigating the pain
When he let out his frustration on video last week, Webster originally didn't think of posting it to Facebook. But shortly after recording it, he decided that it was important to show people on social media that he too sometimes feels defeated. "There are some moments I do want to keep my head down," he says. "That's why we need community, that's why we need Hashem."
Webster adds that his faith is where he derives much of his energy to continue organizing and pushing for racial justice.
For Lawson, too, her Judaism is a source of hope. "People are often overwhelmed and don't realize that the little things you can do, the small conversations you can have, [do a lot] to move the needle further," she says.
"I converted, and that's not the story for many Jews of color. I inherited all the awesomeness of our tradition but none of the trauma – I got my own trauma as a black woman in the United States – so I see all the beauty and all the values," she says.
"Our Jewish values give us a guide for how to live in this moment," Lawson adds.
Baskin has worked in the Jewish community for over 15 years, exploring the themes of belonging and acceptance. Growing up multicultural and moving around the United States a lot, Baskin – a self-described "eternal optimist" – says she came to the realization that "everyone is struggling with stuff, but people are truly doing the best they can."
Her compassion, she says, is what helps her do her racial justice work at such a traumatic time.
"Whatever I'm working on, I make a distinction between awful things that have happened and people's inherent goodness," she says. "Because things have slowed down [due to the pandemic], there's a lot more attention, there's more room to actually feel."
Even so, late last week, Baskin reached a breaking point and took the time to sob, having been overwhelmed with requests and work proposals for the previous week.
"It's tricky, because it's work I love and I also have my limits," she explains. "I'm navigating my pain, trying to be as supportive as possible with as many folks as I can be.
"I'm both trying to lead and care for myself," she says.
Events such as George Floyd's death and hostile encounters between black people and police officers happen on a daily basis, Baskin says. Letting herself feel pain every time it happens would be too "immobilizing," she admits.
"If I get stuck too much in the trauma itself, I'm just going to remain in that place," she says. "What I need to do is sharpen my vision for what I want in terms of racial justice and justice for all people.
"No matter what the circumstances, we always have the power of choice – that's something that my parents taught me," Baskin adds. "It's important to heal and fully process what happened, whatever that thing is, and don't ever let that preclude you from going for whatever it is that you want."
Click the alert icon to follow topics:
SUBSCRIBERS JOIN THE CONVERSATION FASTER
Automatic approval of subscriber comments.

NOW: 40% OFF
ICYMI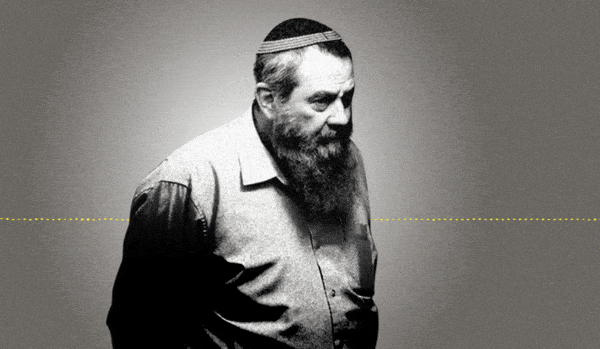 Jewish Law Above All: Recordings Reveal Far-right MK's Plan to Turn Israel Into Theocracy
Why I'm Turning My Back on My Jewish Identity
Down and Out: Why These New Immigrants Ended Up Leaving Israel
The Reality Behind 'The White Lotus' Sex Work Fantasy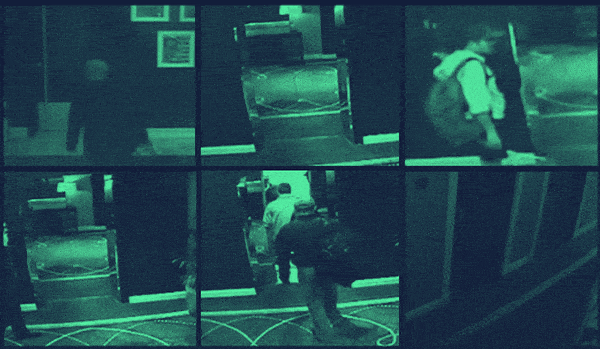 This 'Dystopian' Cyber Firm Could Have Saved Mossad Assassins From Exposure
Comeback Kid: How Netanyahu Took Back Power After 18 Months in Exile