Annexation? Most U.S. Evangelicals Have Other Things on Their Mind Right Now
The Trump administration knows evangelical support is key to his reelection, but experts say green-lighting Israeli annexation of settlements may not be enough to sway them
A protester holding a sign saying "Annex This" at an anti-annexation demonstration in Tel Aviv, June 6, 2020.
Credit: Tomer Appelbaum
WASHINGTON – The streets of the capital saw many protests over the past week, and most of them were larger and noisier than the one that took place between Capitol Hill and the White House on Sunday afternoon. Yet despite the fact that this particular demonstration attracted only about 1,000 people, in terms of political significance it could turn out to be just as important.
What stood out about this particular demonstration was that its organizers and most participants were evangelical Christians – a group that is usually associated with the right wing in U.S. politics. These evangelicals, however, were protesting against police violence and carrying "Black Lives Matter" placards.
They were joined briefly by Utah Sen. Mitt Romney, the only Republican lawmaker in Washington today who has consistently challenged President Donald Trump. In some evangelical churches, Romney would probably be treated as a pariah for standing up to the president. Among the marchers on Sunday, he was welcomed as a hero.
The demonstration was a reminder that evangelicals, who make up some 25 percent of the U.S. electorate, are not a uniform group. The vast majority support Trump and the Republican Party, as evidenced by the 2016 presidential election and 2018 midterm elections, when approximately 80 percent of them supported Trump and Republican candidates.
But precisely because of how large their representation is among American voters, even small shifts of opinion among evangelicals could have dramatic consequences for the U.S. political landscape. This is especially true for Trump, who will likely need to receive the same amount of support among evangelicals as in 2016 to secure reelection in November.
A recent poll by the Pew Research Center, conducted before the current wave of protests, showed that Trump has reason to worry. The survey showed that evangelical Christians give him the highest marks among all U.S. religious and demographic groups for his handling of the coronavirus crisis, but that even among this supportive group, small cracks are forming. In the poll from mid-May, 75 percent of white evangelicals gave the president good marks for his handling of the crisis. However, in an earlier poll from mid-March, the number was 81 percent.
"Trump has almost no wiggle room when it comes to evangelical support for him," says Prof. Darrell Bock, a New Testament scholar who is himself an evangelical Christian. He he also conducted opinion polls to gauge views within the evangelical community.
Bock tells Haaretz that because of how politics is structured right now, "getting 65 percent or even 70 percent of the evangelical vote is not going to be enough" for Trump. "He needs it to stay close to 80 percent."
Dramatic political event
Later this month the Trump administration will have an opportunity to remind evangelical voters why they supported him in 2016 and offer new reasons to support him again when Christians United for Israel – the largest evangelical organization promoting support for Israel – will hold its annual national summit (virtually, due to the coronavirus).
At last year's CUFI summit, which took place in Washington, at least five senior officials from the Trump administration featured as speakers, including Vice President Mike Pence and Trump's son-in-law and senior adviser, Jared Kushner. This year, at least one senior Trump official – ambassador to Israel David Friedman – is listed as a speaker, and more are expected to join.
The virtual gathering will happen just days before a dramatic political event in Israel: On July 1, the Israeli government is expected to start the process of annexing settlements in the West Bank, with the blessing and support of the Trump administration. The unilateral step could very well shut the door on any possibility of establishing a Palestinian state alongside Israel.
Israeli analysts, experts and lawmakers often point to evangelicals as being the primary force behind the Trump administration's support for Israeli annexation. Prime Minister Benjamin Netanyahu told a group of evangelical supporters of Israel in late April he is "confident" that Trump will allow Israel to move forward with annexation – something no other U.S. administration, Republican or Democratic, had ever come close to supporting. It was no coincidence that Netanyahu chose to make this statement during a conversation with evangelical supporters of Israel and not with any Jewish-American organization.
But not everyone agrees that annexation is so important to evangelicals, or that Trump's decision to green light the move will help him keep the very high levels of support he enjoys within this demographic.
"Most people in the United States, including evangelicals, aren't really paying attention to this issue at the moment," Bock says. "So many things are happening here in the U.S., with COVID-19 and now the large demonstrations all over the country. Very few people have taken the time to analyze and process what this annexation decision will mean for Israel and the region. International politics is simply not the focus of the conversation right now."
Joel Rosenberg, an evangelical author and analyst who lives in Jerusalem, believes that annexation isn't going to make much of a difference for most evangelical voters. "This is driven by Israeli politics, not American politics," he says. "Most evangelicals in America are focused right now exclusively on domestic issues: the COVID-19 crisis, the race tensions, unemployment and the fact that churches are not yet open. I don't think most evangelicals have even heard about annexation."
Rosenberg has taken several groups of evangelical leaders to meet heads of Arab states in recent years, and tells Haaretz his contacts in the Arab world are struggling to understand the logic behind an Israeli annexation move at this time. "The relationship between Israel and the Arab world is as good as it's ever been," he says, "and my contacts are asking me: why risk that right now? What's the urgency?"
He continues: "There are definitely evangelical leaders who will be happy about any opportunity to incorporate biblical lands into Israel. But I don't agree with the analysis that Trump will benefit politically with the average evangelical voter by supporting annexation. If you believe Trump is pro-Israel, you've already been convinced by the embassy move and his pressure against Iran. Annexation isn't going to change your view on this issue."
Punching Joe Biden
Within the settler movement itself, there is opposition to the Trump administration's demand that annexation be part of a broader Israeli acceptance of Trump's plan for the Middle East, which includes the creation of a "semi-state" for the Palestinians on noncontiguous parts of the West Bank. Several settler leaders have gone as far as asking Netanyahu to try to convince evangelical groups to oppose the Trump plan and pressure the U.S. administration to change its position. Netanyahu has rejected that demand.
One Israeli official, who asked not to be identified, tells Haaretz that "nobody believes you can get evangelical groups, even the most pro-Israel ones, to do what the settler leaders were talking about." The official points out that CUFI – the standard-bearer organization when it comes to evangelicals and Israel – endorsed the Trump plan in its entirety back in January.
In response to a question on annexation, a CUFI spokesperson, Ari Morgenstern, says the organization's position has not changed since its January statement, when it said: "The president's vision ensures Israel's defensible borders, a united Jerusalem, sovereignty over biblical holy sites and provides an opportunity for the Palestinians to choose peace."
Morgenstern also stresses that the CUFI will respect the decisions made by the Israeli government on this issue.
When it comes to the Israeli government's position on annexation, however, there are currently more questions than answers. Netanyahu promised during this year's election campaign to annex each and every settlement to Israel, and at least one senior Trump administration official – Friedman – has signaled that the United States will support such a move.
In recent days, though, Netanyahu has told settler leaders that the scale of the annexation could be more limited, and Israel's Channel 13 reported that the Trump administration will only support an annexation move that will enjoy a broad consensus in Israel and be acceptable not just to Netanyahu but also to his centrist coalition partners from the Kahol Lavan party.
Defense Minister Benny Gantz and Foreign Minister Gabi Ashkenazi, both of them retired Israeli army generals, don't share Netanyahu and Friedman's vision for total annexation. They would seemingly prefer a more limited move in one or two specific areas, without shutting the door completely on the creation of a future Palestinian state.
Rosenberg says he believes the main motivation behind the annexation push "has nothing to do with evangelicals," but instead is based on "fears [in Netanyahu's sphere] that Trump won't win a second term. But my question to people who make that argument is: If that's what you're predicting, how does Israel benefit from punching Joe Biden in the nose?"
While the vast majority of evangelicals are simply not paying much attention to the annexation issue, there has been some activism against it among the small minority of evangelicals who oppose the occupation and settlements. Indeed, several evangelical leaders have signed letters opposing annexation.
Mae Elise Cannon, of the anti-occupation group Churches for Middle East Peace, tells Haaretz that there's "no doubt most people are focused on the situation we have here in the United States right now. But we also remember what Martin Luther King Jr. said – that injustice anywhere is a threat to justice everywhere."
She adds: "Evangelicals need to be addressing the reality that annexation is not just a threat to Palestinians; it's also a threat to Israel." Cannon also notes that more than 80 pastors have already signed a letter against annexation organized by the Network of Evangelicals for the Middle East.
But between the opposition from groups like Cannon's and the support for annexation by evangelical groups that have supported settlements for decades, annexation is simply not a top priority for most evangelicals at the moment, Bock says.
Israelis should also be aware of generational splits within the evangelical world, he notes, which could have a long-term impact on American politics. "If you examine how evangelicals are reacting to the most pressing issue in America right now – the demonstrations around issues of race – you will see that the church is also going through a transformation," Bock says.
He explains that people of color and younger people are becoming a larger share of the evangelical community, and their views on issues of social justice are different to those of their elders.
"You need to look who the people marching and protesting are – it's mostly younger people," Bock says. "When you talk to people who are in ministry, they know about the generational split." In the future, he adds, that split could also impact views within the evangelical community regarding Israel.
Click the alert icon to follow topics:
ICYMI
The Artist Who Survived Auschwitz Thought Israel Was 'Worse Than the Concentration Camp'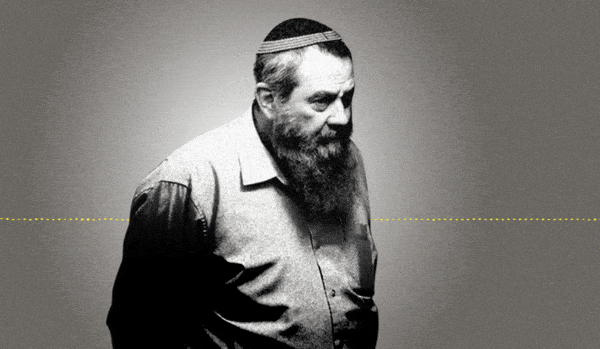 Jewish Law Above All: Recordings Reveal Far-right MK's Plan to Turn Israel Into Theocracy
Why I'm Turning My Back on My Jewish Identity
Down and Out: Why These New Immigrants Ended Up Leaving Israel
The Reality Behind 'The White Lotus' Sex Work Fantasy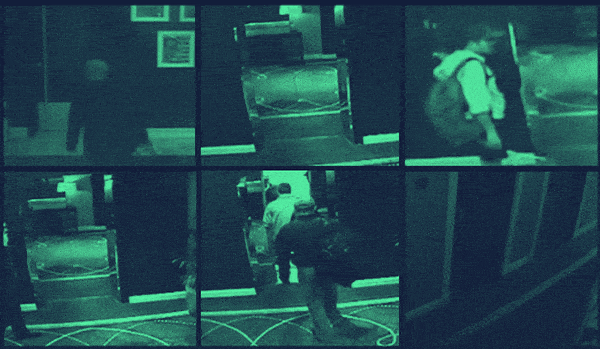 This 'Dystopian' Cyber Firm Could Have Saved Mossad Assassins From Exposure