Opinion |
The Day the New York Times Redefined 'Liberal' as 'Closed-minded Outrage Mob'
When Senator Tom Cotton is branded more uniquely offensive than Putin, Erdogan, Ahmedinejad, Maduro or the Taliban, the NYT's pro-Israel Jewish conservatives are on borrowed time
Merchandise stands in a looted souvenir and electronics shop near New York's Times Square after a night of protests and vandalism over the death of George Floyd. June 2, 2020
Credit: AFP
The tragic murder of George Floyd, an African-American man by a Minneapolis policeman, set off protests throughout the United States and eventually the world about the persistence of systemic racism and police misconduct.
But among the sidebars that emanated from the incident was a cautionary tale about the futility of the search for an alternative to the toxic left-right partisanship that is tearing America apart. What happened at The New York Times in the last week after it published an op-ed by Sen. Tom Cotton (R-Ark.), demonstrates that the notion that even the most powerful brand in journalism can maintain a forum where both left and right can comfortably co-exist is an illusion.
The pushback at what is now derisively termed #bothsidesism has made some conservative Jewish writers and editors at the newspaper a target of social media rage from the left. Cotton's controversial article has already cost their editor his job and led to an avalanche of often anti-Semitic abuse at another.
Cotton's article took the position that the proper response to the rioting and looting that took place in the aftermath of some of the anti-racism demonstrations required the deployment of the military and the possible invocation of the rarely used Insurrection Act.
The argument for this position was outdated by the time it was published. After nights of violence for which civil authorities in major cities seemed at first to have no adequate answer, the rioting largely ceased, rendering Cotton's concerns moot.
His proposal, and some questionable analogies he mustered to defend it, were seen as inflammatory, even if most Americans agree with him about the government's obligation to keep the peace. Yet the notion that Cotton was proposing a military coup to suppress all dissent was as preposterous as his fears that the looting would not end without military intervention.
The reaction to it from both much of the Times's staff and its heavily liberal readership were not just criticism, but anger that the piece was published.
The paper's editorial page editor James Bennet and its publisher Arthur Sulzberger initially defended its publication on the grounds that it was the paper's duty to present views that were at odds with its own opinions.
But within 48 hours, the improbable argument that Cotton's ideas were a threat to the safety of the paper's African-American staff, or constituted advocacy for fascism, not to mention a flood of canceled online subscriptions, carried the day.
Sulzberger walked back his defense, and, Bennet claimed he hadn't read it, blaming the decision on a lower level editor named Adam Rubinstein. Ultimately, the Times claimed the article hadn't been adequately fact-checked — something Cotton's staff asserted was untrue — and didn't meet its standards. Two days after that, Bennet was forced to resign.
But the result was also proof that Bennet's efforts to open up the paper's opinion section to more conservative views have failed.
In 2017, Bennet made a splash by poaching Bret Stephens, a Pulitzer Prize-winning conservative columnist from the Wall Street Journal, along with the lesser-known Bari Weiss, who also joined the paper as an opinion editor and writer. Also joining the staff was Rubinstein, who came from the since-defunct Weekly Standard, a conservative magazine.
Stephens and Weiss are neo-conservatives who are strong supporters of Israel and critics of anti-Semitism. Stephens is a former editor of the Jerusalem Post and Weiss first made her name as a student activist dedicated to exposing anti-Zionist bias at Columbia University.
But while both have stuck to their conservative principles on the issues, they are also ardent opponents of Trump. Their leaving the Wall Street Journal was seen as testifying to the difficulty of maintaining Never Trump views at a conservative publication that is, like most Republican voters, still solidly behind him.
Bennet's decision seemed to promise that there was an alternative to the bifurcated debate in which every position is boiled down to pro or anti-Trump.
But the feedback from the paper's readers — and the constant undercurrent of criticism of their presence from their liberal fellow staff members — called into question the idea that they could comfortably coexist with the paper's core audience. Both quickly became piñatas for reader outrage that never seemed to ebb.
The Cotton op-ed also exposed what Weiss diagnosed on Twitter as a civil war going on inside the paper between older staff and younger employees.
The former were committed to what she called "civil libertarianism" in which publications like the Times published a variety of views. The latter espoused "safetyism" —a belief that "the right of people to feel emotionally and psychologically safe trumps what were previously considered core liberal values like free speech."
Weiss, who has written on the subject of leftist intolerance of open debate on college campuses, believes such closed-mindedness has now spread to America's most influential newspaper.
While, as she noted, there are limits to the boundaries of any such debate, the idea that Cotton's piece was uniquely offensive was dubious. The Times has published many op-eds from sources with equally questionable assumptions and motives. No page that has run authors such as Vladimir Putin, Recep Tayyip Erdogan, Nicholas Maduro, or the leaders of the Taliban or Iran, can claim to have any real limits to what it will publish.
Nor can it argue that it holds all authors to rigorous fact checking, a point that was made by Michael Oren, the former Israeli ambassador to the United States, based on his account of his experiences with Bennet's predecessor Andrew Rosenthal.
Nor can the Times credibly claim to have standards against publishing inflammatory opinions since only a day later, it ran a piece from columnist Michelle Goldberg which not only described Cotton as a "fascist" in its headline but also branded anyone who defended the Trump administration as either a bigot or dishonest.
Like her, journalists who are outraged by Trump agree with readers who don't want to see opinions that contradict their beliefs. More to the point, they believe traditional notions about covering the administration or conservatives objectively instead of slanting the discussion against them in both news articles and opinion, are outdated and wrong.
But what was particularly disturbing about the storm over the Cotton op-ed was the way Weiss become the focus of a deluge of Twitter abuse that not only denounced her support for publishing conservative views but also focused on her identity as a Jew and a supporter of Israel.
Though Stephens has gotten himself in trouble due to his own intolerance for criticism, the reactions to many of his columns, have often fallen along the same lines.
Regardless of whether Stephens, Weiss and Rubinstein have a future at the Times after Bennet's departure, there's no question that they — and the spirit of openness to non-liberal opinions that their editor tried to champion — are now outliers at the newspaper.
Goldberg, who is conspicuous for her anti-Zionism, as well as her hard line against Trump, is far more in touch with what the paper's readers want and its publishers, who are more dependant than ever on revenues derived from the paper's stance as the flagship of the anti-Trump "resistance," are clearly prepared to follow suit.
Cotton, a likely 2024 GOP presidential contender, is none the worse for this dust-up. But the argument about his article illustrates that there's even less room for considering views from both sides of the political divide than previously thought at a publication that long considered itself the nation's paper of record.
Instead, Americans will continue their descent into ideological silos in which they will read, listen and watch different media without being confronted with views that don't confirm their pre-existing prejudices.
No matter what you think of Trump, Cotton, Stephens or Weiss, the consequences of this trend — and the mobilization of social media mobs that enforce it that seem particularly intolerant of pro-Israel Jews — for public discourse and civil peace are as obvious as they are dangerous.
Jonathan S. Tobin is editor-in-chief of JNS (the Jewish News Syndicate) and a contributing writer for National Review. Twitter: @jonathans_tobin
Click the alert icon to follow topics:
SUBSCRIBERS JOIN THE CONVERSATION FASTER
Automatic approval of subscriber comments.

NOW: 40% OFF
ICYMI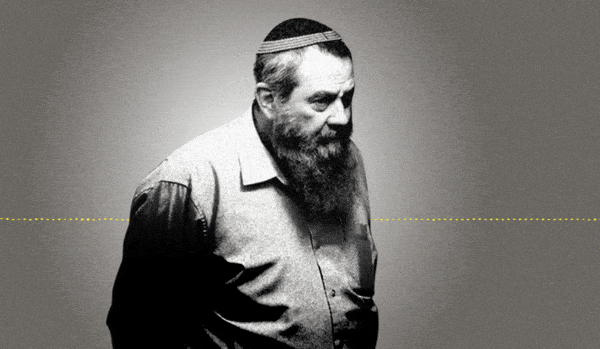 Jewish Law Above All: Recordings Reveal Far-right MK's Plan to Turn Israel Into Theocracy
Why I'm Turning My Back on My Jewish Identity
Down and Out: Why These New Immigrants Ended Up Leaving Israel
The Reality Behind 'The White Lotus' Sex Work Fantasy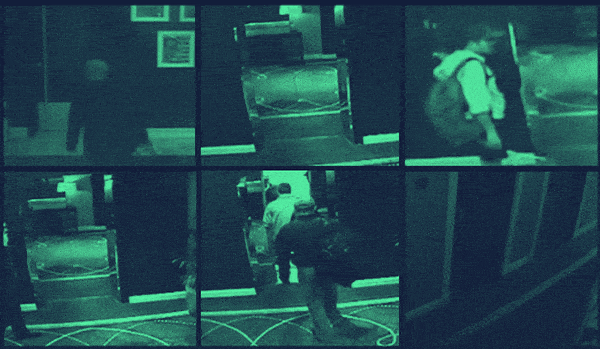 This 'Dystopian' Cyber Firm Could Have Saved Mossad Assassins From Exposure
Comeback Kid: How Netanyahu Took Back Power After 18 Months in Exile