Opinion |
America's neo-Nazi Terrorists Have a Powerful New Patron: Vladimir Putin
Violent ultranationalists (like the paramilitary race war inciters 'The Base') dedicated to destabilizing America are finding ideological common ground, aid and shelter in Putin's Russia
Left: Flyer produced by the U.S. neo-Nazi 'The Base' paramilitary group whose leader reportedly now lives in Russia. Right: Moscow's Vasilievsky Spusk by the Kremlin, January 24, 2020
Credit: Twitter/Dimitar DILKOFF / AFP
In recent weeks, the FBI has cracked down on members of the fascist paramilitary network known as "The Base," the English translation of "Al-Qaida." Law enforcement officials described the group as seeking "to accelerate the downfall of the United States government, incite a race war, and establish a white ethno-state."
In the lead up to a large open-carry gun rights rally in Richmond, Virginia, FBI agents busted Base members for planning to murder antifascist activists in their beds. Others faced arrest for plotting to initiate a civil war by killing police officers and gun advocates, potentially framing antifascists for the deaths.
Another Base member directed a 2019 campaign of "tagging" synagogues with swastikas, an effort he named "Operation Kristallnacht." A photo posted on social media by another suspected member shows a masked man shooting a target painted with a Star of David.
But, surprisingly, this ultranationalist fascist network is not based in the United States at all. According to two independent investigations in The Guardian and the BBC, The Base's leader, Rinaldo Nazzaro, lives in Russia.
There was a time when U.S. far right paramilitaries had roots in rural America. Timothy McVeigh, the notorious 1995 Oklahoma City bomber, came from remote Lockport, New York, and bounced around militia movement in non-urban areas of Arizona and Michigan. In the 1980s neo-Nazi terrorist group The Order organized their armored car robberies and assassinations from northern Idaho.
When David Duke revived the Ku Klux Klan in the 1970s, he did so from Louisiana, not Leningrad. When U.S. white nationalists attempted to invade the Caribbean island of Dominica, they didn't boast of their ties with foreign governments.
What has changed is the successful fascist evangelism of Russians like Kremlin-adjacent Aleksandr Dugin, Eduard Limonov, and their associates, combined with the growing need of U.S. far right groups for funding and sanctuary. The rise of once-obscure ideological strains of ultra-nationalism, promulgated through increased international collaboration, finds a useful fillip in Vladimir Putin's growing interest in covertly disrupting U.S. social and political stability and norms.
But first, we need to understand how American paramilitaries and Russian ultranationalists found common ground - and built on it.
After the Cold War, the political alignments of Russian society swung in many directions. New tendencies fusing socialism with nationalism, the Orthodox church and liberalism in often dizzyingly contradictory ways emerged with the backing of new oligarchs.
In this climate, fascists Dugin and Limonov propogated "National Bolshevism" - a violent form of Russian fascism that synthesized Soviet-style socialism with ultranationalist geopolitics - with significant success. National Bolshevism is broadly aligned with third positionism, also commonly known as "Strasserism," after Hitler's second-in-command Gregor Strasser and his brother Otto.
After WWII, Otto Strasser advocated a new variant of fascism descended not from Hitler but from the more class-conscious ideology of his brother, along with other so-called "left-fascists." They demanded a "third way" that synthesized ultranationalism and socialism, instead of having to throw their weight behind either the Soviets or NATO. That hard left-hard right ideological synthesis made Third Positionism and National Bolshevism all but synonymous.
Dugin and Limonov's "National Bolshevism" started to build substantial relationships with Western fascist groups, using third way groups as their bridge. Denouncing Western liberalism and Soviet internationalism as decadent products of Jewish control, so-called Third Positionist and National Revolutionary associates, like Christian Bouchet of France's New Resistance and Robert Heick of the American Front helped disseminate Dugin's teachings.
Back in Russia, Putin grew so anxious about protests connected to the Orange Revolution in 2004, that he commissioned his deputy, Vladislav Surkov, to stunt the development of a street-level opposition movement. Surkov knew he needed muscle and fervor, so he called in fascist street gangs (including Dugin's Eurasian Youth Movement). This provided a major boost for Russia's far right.
Putin's turn towards expansionism - in Georgia, Central Asia, and Ukraine - was also warmly welcomed by the insurgent right, who believed in Russia asserting and projecting her power abroad. Putin adopted the far-right language of a "civilization-state," as opposed to a "nation-state," he boosted an anti-American politics and brought Sergei Glazyev, a Dugin associate, into the Kremlin, most recently as an advisor on Eurasian integration.
The welcoming climate made Russia a safe space for assorted neo-Nazis and far right figures. Ex-KKK head David Duke moved to Russia for years, and found his book sold in the Duma's lobby. Identitarian Guillaume Faye joined prominent Russians for conferences. Fascists from the U.S. and Europe made inroads into Russian politics – and Russia started making inroads into America's far-right scene.
In 2011, a young fascist of mysterious origins named Alisher Mukhitdinov helped create an online forum called the International Third Position Federation. Using the name "Alexander Slavros," he joined others around the world, including British fascists who went on in 2013 to develop National Action, a violent UK far right network. Around that time, the International Third Position Federation's forum became inactive, and Mukhitdinov and friends created a new forum called Iron March.
The new forum accelerated cross-Atlantic far right collaboration, boosting groups committed to violence and insurgency within the U.S. Mukhitdinov helped fascists organize and network across Iron March's pages, including the founders of Atomwaffen Division, a particularly violent neo-Nazi group started in 2015 by Floridians Brandon Russell and Devon Arthurs, and which has gained notoriety for murders, an assassination attempt, and failed bomb plots.
One group whose leader joined Iron March, the Traditionalist Workers Party, developed direct ties to Dugin, and Iron March forums brimmed with debate over Russian ideology.
When fissures emerged in Atomwaffen, tied to numerous deaths and a syncretic Satanist cult called Tempel ov Blood also connected to Duginism, members began crossing into a new group called The Base. Run by a U.S.-born fascist named Rinaldo Nazzaro, The Base maintained much of the Third Positionist ideology posed by Atomwaffen, with the new tweak of adopting the idea of an Aryan ethnostate in the Pacific Northwest first proposed by ideologue Harold Covington.
Covington wrote neo-Nazi fiction featuring the white separatist guerrilla struggle, bound up with survivalist and militia culture. The motto of one of the militias he invented is "Ex Gladio Libertas," Latin for "Freedom Comes from the Sword," which The Base has adopted as its own. Covington described Russia as the "last great White empire."
The Base pushed the fight for a rooted, ecologically-conscious white territory, an ethnostate to be achieved through assassinations, bombings, and mass shootings. But rumors started to spread that Nazzaro was, himself, based in Russia.
The The Guardian and BBC investigations show that Nazzaro moved with wife and offspring from New York City to Russia in 2018, around the same time he founded The Base. Photos suggest he adamantly supported Putin and attended at least one exhibition supporting Russian state policy.
The evidence of the presence of Atomwaffen and The Base reveals that Russia has become a safe, central organizing hub for U.S. paramilitary fascist organizations and global fascist networks. Given the Putin regime's movement to an anti-liberal and anti-Western political ideology over the last 15 years, it's not an outlandish to suggest that Russian security services have cushioned fascist paramilitaries in Russia and helped them find and develop far-right network hubs.
This political geography is obviously not ideal for Russia's neighbors. Recently, Swedish authorities arrested a Russian-born arms trafficker for running guns from Partizan, the paramilitary group of the Russian Imperial Movement, to the Swedish fascist group Nordic Resistance Movement. The former group has ties to the Traditionalist Workers Party, fights against Ukraine in the Donbass, and runs a training camp in St. Petersburg that trained the Nordic Resistance Movement members who tried to blow up refugees in 2017.
The Nordic Resistance Movement is also linked to Atomwaffen, according to Iron March messages, and a Swedish eco-fascist group operating within The Base carried out an arson attack last year.
Iron March isn't the only Russia-based forum dedicated to upgrading international far right collaboration. Both the Russian Imperial Movement - an ultranationalist organization actively involved in the Russian war in eastern Ukraine and whose current geopolitical aim is to create a "Right Wing International" - and the Dugin-founded party Rodina helped create the World National-Conservative Movement as an effort to create an international network of fascists and far-right populists with groups like the Nordic Resistance Movement and the Traditionalist Workers Party.
Even if direct involvement is as yet unproven, it would be highly unlikely, if not impossible, that Russian secret services remained oblivious to a U.S. fascist leader operating under their noses – particularly the leader of a group connected to such a diffuse network of Duginist, Third Positionist, National Revolutionaries, and other groups who openly embrace terrorist violence.
This leads us to perhaps the sturdiest conclusion of this saga: the organizers of U.S. paramilitary fascist networks just feel safer in Russia.
When the state-controlled Russian media openly promotes a fusion of left and right in opposition to liberalism and the West, platforming Dugin's associates, and English-language state media like RT and Sputnik offer views that can approximate Third Positionism, with Putin's clear agenda to undermine the U.S.'s political system and social integrity - whether through online trolls and disinformation campaigns interfering with U.S. elections, or on-the-ground insurgents to spread fear and instability - then that feeling of security seems understandable.
And just as clearly, fascists hoping to overthrow the U.S.'s liberal democracy likely feel more supported in Russia. It has become a place for fascists worldwide to visit, organize, and network across nations. Indeed, the ongoing trial of Coast Guard member and violent fascist, Christopher Hasson, has uncovered the same ethnostate ideology as The Base, as well as the fascist's interest in syncretic pro-Russia sites like Sputnik, the Duginist site Fort-Russ, white nationalist Unz Review, and of course Dugin's own work.
But sheltering and even mentoring violent far right groups is one thing. Helping to export their hate and terror back to the U.S. is another. Would Russia actively attempt to subvert the U.S. by supporting violent fascist paramilitary groups knowing they would engage in terror campaigns on American soil?
Given the example of the Russian Imperial Movement, promotion of disinformation, and support for far-right parties across Europe – from Hungary's Jobbik, France's National Rally, Italy's Lega, the Alternative for Germany and Austria's Freedom Party - the prospect does not seem unlikely.
In the past, the U.S. could clamp down on far-right domestic terrorism using conventional law enforcement. But now, as the global threat of far-right violence rises, thanks to transnational violent fascists gravitating towards asymmetrical warfare, it places a new onus on international collaboration.
That is the only way to confront the general threat, but it's also a critical part of fighting those violent ultranationalists in particular who, today, view Russia as their sanctum sanctorum, and America as their target.
Alexander Reid Ross is a Lecturer in Geography at Portland State University. He is the author of Against the Fascist Creep (AK Press, 2017). Twitter: @areidross
Click the alert icon to follow topics:
SUBSCRIBERS JOIN THE CONVERSATION FASTER
Automatic approval of subscriber comments.

NOW: 40% OFF
ICYMI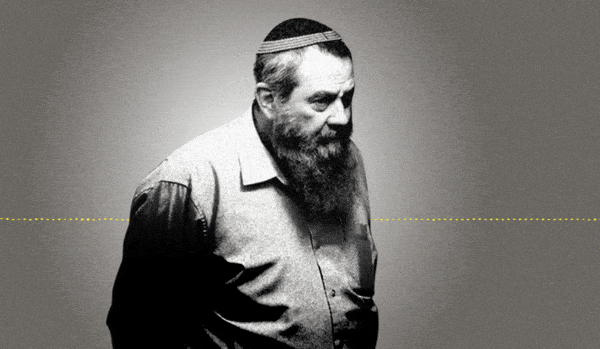 Jewish Law Above All: Recordings Reveal Far-right MK's Plan to Turn Israel Into Theocracy
Why I'm Turning My Back on My Jewish Identity
Down and Out: Why These New Immigrants Ended Up Leaving Israel
The Reality Behind 'The White Lotus' Sex Work Fantasy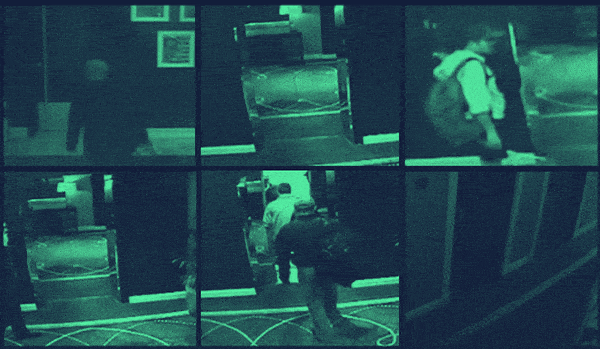 This 'Dystopian' Cyber Firm Could Have Saved Mossad Assassins From Exposure
Comeback Kid: How Netanyahu Took Back Power After 18 Months in Exile