'It's a Myth That Orthodox Jews Don't Get Addicted': The Opioid Epidemic in an Insular Community
Jewish families and support groups are increasingly speaking out about the crisis, which has claimed dozens of lives in Brooklyn this year
ILLUSTRATION: A detainee bangs on the window of his cell as heroin awareness and advocacy groups rally to demand action over the nation's opioid epidemic.
Credit: John Minchillo,AP
NEW YORK — Driving home from a support group meeting for people coping with drug addiction in the family, Sarah and Yehudah Benjamin received a nightmarish phone call: Emergency responders told them their son Kasriel had overdosed on heroin.
"We got there, and there were police outside and people around his apartment," Sarah recalls of that September 2011 afternoon. "They wouldn't let us in. We didn't know what we were supposed to do."
However, it didn't take long for them to understand that their 25-year-old son had died. "We're standing there, but pretty quick one of the older guys that runs Hatzalah walked over to us and basically shook his head," says Yehudah, referring to the Jewish emergency medical service.
"It almost didn't make sense," he adds. "It was really completely out of the blue." While the Benjamins had had experience of addiction through other family members and friends, Kasriel wasn't one of them.
Sarah and Yehudah now realize they are far from being the only family in New York's Orthodox-Jewish community to lose loved ones to drugs amid a nationwide opioid crisis.
According to the 2017 National Survey on Drug Use and Health, about 19.7 million Americans from the age of 12 and up have a substance use disorder. Although data is not collated according to religious affiliation, the NYC Department of Health says overdose deaths in the city are at "epidemic levels" with a resident fatally overdosing every seven hours (according to provisional figures for the second quarter of 2019). That is more than homicides, suicides and deaths in road accidents combined.
Of the city's 325 confirmed fatal overdoses in the second quarter of 2019, 273 were recorded in Brooklyn — home to the city's largest Orthodox-Jewish community, including the Benjamin family — with nearly half of them white people. Most overdosed on cocaine, heroin or fentanyl (a synthetic opioid up to 100 times stronger than morphine).
With the growing crisis, Jewish groups have started providing services to members of the community affected by substance use disorder.
The addiction myth
The Jewish community is affected by the opioid epidemic just like any other U.S. community, says Zvi Gluck, the director of Amudim, a nonprofit founded in 2014 to provide clinical support to individuals (and their families) coping with drug addiction. Over the past five years, Amudim provided "comprehensive clinical case management" to 1,090 Jewish individuals in New York coping with alcohol or drug addiction.
Just like many other cases across the country, those seeking help from Amudim often started with addictions to prescription pain medications (opioids), and then moved to harder drugs like heroin or cocaine.
Community activist Yaacov Behrman, who leads a drug prevention program called Operation Survival in Brooklyn's Crown Heights neighborhood, says he personally knew at least 10 people who died from overdosing in recent years. Yet he says some people are still surprised that addiction is an issue in the Orthodox-Jewish community.
"Don't we have colon cancer in the Jewish community? Breast cancer? MS? ALS? What's the difference? It's a disease," he says.
"When you push this lie, this myth, that for whatever reason it's a surprise that Orthodox Jews are exposed [to drugs], you're actually hurting the Orthodox community — because you are sending a message that the fact they are Orthodox should prevent them from becoming an addict."
Although Yehudah Benjamin understands the need for some families to shelter their children from being exposed to drugs, he points out that addiction does not stop at even "the most religious background."
Looking back at her children's experience with addiction, Sarah Benjamin believes that those who turn to drugs do so out of deep pain, often stemming from a sense of isolation or lack of connection. "When people are in pain, they do what they can to ease the pain," she says. "You'd have to live in a cave not to know [drugs] exist."
It is that same pain that drove Elana "Ellie" Forman to addiction, starting at her Orthodox high school in Teaneck, New Jersey. "A lot of it was fear," the 25-year-old recalls. "I didn't feel like I fit in, I didn't feel connected to my peers at the time, so I was nervous about high school."
Regular therapy sessions didn't improve things, and at college she developed an eating disorder and started smoking weed, taking prescription pills and using cocaine. "Anything that anyone would offer me, if they told me it was going to make me feel better — I would take it," she says.
Forman defines her state of mind at the time as a "spiritual void. I felt like I wasn't pretty enough, or I wasn't good enough, or I wasn't going to achieve anything with my life. It's a lack of spiritual connection to the universe, to other people, to a higher power. It's just a disconnect."
After a few years, Forman reached breaking point and decided to seek help. "I wasn't functioning sober, I wasn't functioning when I was high, and I was either going to get help or I was going to kill myself," she recalls. "I just impulsively texted my parents and I was like, 'I'm doing drugs, I need help.'"
It took about two months until she checked herself into rehab. But Forman's parents, Lianne and Etiel, had immediately gone to work, trying to find other families in the same situation, professionals or "anybody who could give us an idea of what we were dealing with," recounts Lianne.
"We kind of struggled to find anybody else who was dealing with this, and that's when it occurred to us: People just don't talk about this," she says. "Obviously, given national statistics, there's no way there weren't other families dealing with the same issue."
'Exposure takes 30 seconds'
After speaking to their daughter and her four siblings, the Formans decided to go public about their experience. In April 2018, they organized an event at the local high school to discuss addiction and the stigmas surrounding it. They thought it would be a small gathering, but about 700 people attended and another 300 watched live online. "That was really the beginning of our journey," says Lianne.
The family started a nonprofit to support community members coping with addiction in the family. Their organization, Communities Confronting Substance Abuse, also works with local yeshivas on prevention and awareness.
"Exposure to drugs takes 30 seconds" and could happen "between a school bus and a park," says Operation Survival's Behrman. Not engaging in prevention would be "irresponsible," he says, rejecting the claim that children brought up in religious households have never heard of drugs so why introduce it into their lives.
His organization runs a 50-session curriculum called Positive Action, which is currently taught in five schools in Crown Heights, aiming to teach children good decision-making.
"Giving them the tools," Behrman says, "doesn't mean they're going to try it out." However, he also argues that being an Orthodox Jew could contribute to prevention. The more an individual has strong roots in their community and doesn't feel a sense of detachment, the lesser the chances of their turning to drugs, he believes.
"We have a great support system in the Orthodox community," Behrman says. "We have large families, with uncles and aunts who can be supportive. But there is also a downside to that: When a kid [in a family] of 10 becomes addicted to drugs, he exposes nine siblings and 50 cousins to it."
For Kasriel Benjamin, seeing other family members suffer from addiction may have been a key risk factor.
"Kasriel couldn't have had more personal experience with drug use and what it does to a family," his mother Sarah says. "He knew, and he still overdosed and died."
'Unbearable'
After her son's death, Benjamin says she couldn't stop wondering if she could have done something. "But then I allowed myself to rely on … the Jewish outlook that a person's time is set," she says, "because the alternative was unbearable — that somehow I did something wrong, I could have done something or I should have. It's unbearable to go down that road."
That doesn't mean she is calling for inaction, though, "because there are people meant to recover and to survive," she stresses.
The Benjamins decided not to hide what had happened to their son, in order to "get rid of the stupid shame about [addiction], because it's causing people to die. The Jewish community didn't make up the shame around drug use; the whole world has that problem."
"Drugs? That's filthy stuff, it taints your family," says Yehudah, recalling the reactions the family feared. "If someone from a religious community finds out someone in your family is a drug addict, your whole family is tainted, your position and their opinion of you sinks dramatically."
Lianne Forman adds: "Addiction, even if you aren't religious or Jewish, is misunderstood as not a disease but either a lifestyle choice or a character flaw, so people are embarrassed. They don't understand that it's just as much a mental health disease as anything else."
Amudim's Gluck notes that the stigma is not a "Jewish thing," but rather affects every "insular" community. That sense of shame, he says, can affect how people get treatment. Some in the community are hesitant to reach out to organizations like the one he heads because they are embarrassed and afraid of encountering someone they know. In some cases, individuals who fear reaching out to professionals are "getting the wrong treatment or misinformation," he warns.
Another major factor stopping some Orthodox Jews from seeking help is the effect it may have on their prospects of getting married through matchmaking (known by the Hebrew term shidduch), or of harming their children's chances.
Despite this, the Jewish community is "light years ahead" of where it was just five years ago in terms of the stigma associated with fighting addiction, says Gluck. "The mere fact that so many people are calling for help clearly shows that people are interested," he says.
'Talk about it'
Openly sharing the cause of Kasriel Benjamin's death made an important statement, his father Yehudah believes, despite the constant pain since his passing. "One of the ways the community gets the point very quickly is when people they know had kids die of a drug overdose," he says.
"Maybe if people come forward and aren't afraid of being judged or being told they're bad people, or that what they're doing doesn't align with Jewish values, it could help a lot of people," adds Ellie Forman. "Find someone you trust, open up to someone."
Her journey hasn't been easy: She had to go through two rehab programs, experience relapses and see friends die of overdoses before she could get to where she is today, she says. "I remember when I got into rehab, at first I told everyone I'm not going to make it to 25, I'm going to kill myself before I turn 25 or I'm going to overdose on something," she recalls.
Earlier this month she celebrated her 25th birthday. Twenty-one months clean and sober, she now works at a drug treatment center in Florida, where she helps others struggling with addiction.
"You can't always help every single person you come in contact with — some people aren't ready to get help. But it's a really good feeling when I am able to help people," she says, "because I know I had a lot of help along the way."
Click the alert icon to follow topics:
SUBSCRIBERS JOIN THE CONVERSATION FASTER
Automatic approval of subscriber comments.

NOW: 40% OFF
ICYMI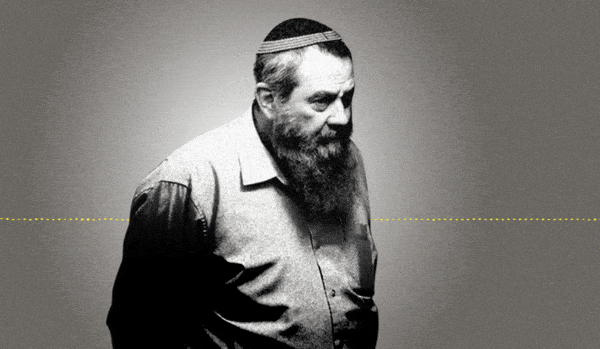 Jewish Law Above All: Recordings Reveal Far-right MK's Plan to Turn Israel Into Theocracy
Why I'm Turning My Back on My Jewish Identity
Down and Out: Why These New Immigrants Ended Up Leaving Israel
The Reality Behind 'The White Lotus' Sex Work Fantasy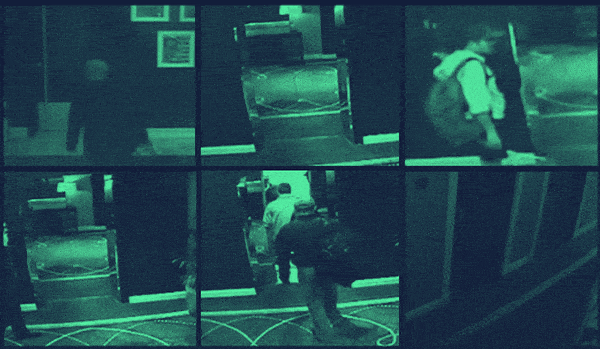 This 'Dystopian' Cyber Firm Could Have Saved Mossad Assassins From Exposure
Comeback Kid: How Netanyahu Took Back Power After 18 Months in Exile