The Pittsburgh Playbook: How the Jewish Community Worked With Their Christian and Muslim Neighbors to Heal
After the deadliest anti-Semitic attack in American history, interfaith ties, initiative and compassion led to organization and solidarity others can model
A memorial at the Tree of Life synagogue in Pittsburgh, October 23, 2019.
Credit: Jared Kohler
In Pittsburgh, they don't call the blood-soaked anti-Semitic rampage that began at 9:50 A.M. on a rainy Saturday one year ago, when a white supremacist gunned down 11 Jewish worshippers "the Pittsburgh synagogue shooting" – although that's how it is commonly referred to elsewhere. Rather, it is referred to in the city by the date no local resident will ever forget: 10.27.
Pittsburgh, people there will tell you, is a thriving and close-knit city that they love and identify with deeply, whose residents have come together across all walks of life – despite differences in religion, race and politics – to repudiate the deadliest attack on Jews in American history. Pittsburgh is "Stronger than hate" as the ubiquitous signs created in response to the attack continue to remind passersby from front yards and shop windows.
"Yes, this is a horrible incident in our history we should never forget," says Jeff Finkelstein, CEO of the Jewish Federation of Greater Pittsburgh, "but it's the response to that moment that is the only thing that should define us."
That comprehensive response was closely coordinated, with Jewish communal agencies taking the lead and dividing up responsibilities of security and mental health care in the immediate aftermath of the attack and beyond. Those efforts were buoyed by long-standing ties with local churches and mosques, by strong support from the mayor and municipal officials, and by the city's bedrock of foundations, nonprofit agencies and academic institutions.
Finkelstein and others credit those deep ties and relationships, nurtured in some cases over decades.
"It's related to the outpouring of love and support," he told Haaretz, in reference to the interfaith efforts. "For years we had been developing ties with Muslims and Christian communities, so it was natural that they were there for us as we have been there for them."
'For years we had been developing ties with Muslims and Christian communities, so it was natural that they were there for us as we have been there for them.'
The vigil held the day after the attack on the Tree of Life Synagogue building, attended by thousands, seemed to set the tone for what has followed: what's been called a "spiritual steel curtain" of solidarity and partnership – a reference to Pittsburgh's roots as a steel town and the 1970s defensive line of the Pittsburgh Steelers credited for winning four Super Bowls). Thirty clergy members of different faiths came together on the stage at Pittsburgh's Soldiers and Sailors Memorial Hall that evening, and together recited the Mourner's Kaddish.
Wasi Mohamed, the lay leader of the Islamic Center of Pittsburgh, stood up and told those gathered that the Muslim community had already raised $70,000 to support victims of the synagogue shooting and that its members were prepared to stand outside synagogues to physically protect Jewish worshippers if needed. Just a year before the attack, the Jewish community had helped the mosque work on their security plan.
Sara Stock Mayo, a third-generation Pittsburgher and a local activist with Bend the Arc, a Jewish social justice group, says now of that support: "When you have the chance to see the best in people, it amplifies hope."
The work of helping victim families and grappling with the impossible task of moving on during the past year, spearheaded by the Pittsburgh Jewish community along with partners across the city, is already being seen as a model for other American communities that are trying to organize after trauma, particularly in this age of mass shootings. Most recently, local Jewish community members traveled to El Paso, site of one of the deadliest anti-Latino attacks in America.
Among those who came to comfort the Jewish community in the aftermath of the synagogue attack were members of the Emanuel African Methodist Episcopal Church in Charleston, South Carolina, which also suffered an attack by a white supremacist, in 2015. Jewish community members from Pittsburgh have since traveled to visit them in Charleston. Other visits have taken place between fellow survivors from attacks in Parkland, Florida, Aurora, Colorado and Poway, California, where there was another attack on a synagogue this year – also by a white supremacist. It's the club no one wants to be part of, but the mutual support and an understanding of the best ways to respond in the aftermath of such attacks have been a very big part of how Pittsburgh has been finding its way through this dark year.
And now, ahead of this Sunday's commemorations, the city's Jews are working hard to keep the focus on the message adopted for the occasion: "Remember, repair, together."
Reaching out
In the days and weeks after the shooting, the Jewish Community Center in the Squirrel Hill neighborhood, which is home to many of the city's Jews and where the killings took place, became the main hub of activity. The FBI had set up its headquarters there, and there were walk-in mental health clinics. Quickly a division of labor was established: The Jewish Family and Community Services took the lead in the realm of mental health and has continued to do alongside the Center for Victims, a local organization that helps crime victims. The Federation, for its part, focused on addressing security needs, handled media relations and raised $6.3 million for the families of victims and others directly affected by the violence. The Jewish Community Relations Council focused on outreach within the city and among other communities.
The Federation also worked closely with local rabbis, most of whom had no training in traumatic chaplaincy work. In addition, the Israel Trauma Coalition, funded with the help of the Jewish Agency for Israel and the Israeli government, came in to train rabbis and Jewish professional staff; moreover, specially trained rabbis were brought in from outside to help counsel their local counterparts and congregants, during both the early weeks and throughout the year. The focus has been on the three congregations that meet in the Tree of Life building – Tree of Life-Or L'Simcha, New Light and Dor Hadash – all of which were attacked that morning during services and had congregants who were murdered.
The intensive work in caregiving and shepherding the community has taken a toll on those dispensing it, so about four months after the attack, the Federation started bringing in massage therapists, acupuncturists and service dogs for their staff. That effort will continue next Monday: Because those involved in planning and running Sunday's memorial ceremony will be extremely busy, time has been set aside the following day for them to mourn and process together.
"We say no one has written the playbook, but we need time to write the playbook," says Finkelstein, adding, for example, that he instructed his staff to "write down every little thing they did" during the first two months after the shootings. Spreadsheets were then drawn up to organize those detailed notes.
The work of helping victim families and grappling with the impossible task of moving on during the past year is already being seen as a model for other American communities.
"We have an ambition to do it, but there's still too much going on to take the time to do it now," he says, of the effort to write up such a guidebook. "It's really important that everything is focused on now on trying to be victim-centered and trauma-oriented. When anyone in the community is planning something we are always thinking about victims, and the families who lost loved ones and the two people injured and people who were in the building during the shooting. We are always thinking about them and how they perceive whatever is happening."
Beth Kissileff is one of those people to whom Finkelstein is referring. Her husband Jonathan Perlman, is the rabbi of New Light, a Conservative congregation. He survived the attack by hiding in a closet. One of his three murdered congregants was shot dead in front of him: Melvin Wax, 88, had opened the closet, mistakenly thinking the shooter had left.
Kissileff, a writer, says the social and psychological support offered to them has been essential for members of the Conservative congregation who are striving to cope with the trauma. Those efforts included the support of various religious groups from around the country, among them Conservative rabbis who traveled to Pittsburgh from as far away as Montana to help with counselling and prayer services.
She adds that the responses relating to religious tradition have helped, citing a variation on the Eileh Ezkera ("These I Will Remember," the lamentation for 10 Jewish martyrs from the mishnaic period, usually read during Yom Kippur) that her husband wrote and that situated the attack within the context of other stories of Jewish martyrdom in the past.
One of its stanzas reads: "We buried our bodies / And upon them we wept / And even so, this did not break us. / Nonetheless we were steadfast in our place / And we continued to stand."
Wrote Kissileff, in an email: "Out of defiance of the shooter and his desire to eradicate us, I am strengthening my own Jewish learning and community and commitments in various ways."
She added: "Even small things are meaningful, like cooking eggs on Sunday in the morning a few times a year so those who miss the eggs can have them even if I can't bring back the original cook. The man who used to cook them regularly (Dan Stein) and the man who brought the bagels and lox each week (Richard Gottfried) were both killed."
The Jewish Community Center, with its focus on resiliency, has now become home to what is being called The 10.27 Healing Partnership, which is modeled and informed by other such facilities in cities that have suffered mass shootings. It opened its doors earlier this month and is being federally funded, but to get it off the ground seed money was needed, which the Federation provided. In addition to offering therapy, the center also hosts discussions, classes and events aimed at strengthening the community.
Interfaith outpouring
At the vigil the day after the attack last year, the Rev. Liddy Barlow said these words: "We will cry with you, we will resist anti-Semitism." As executive minister of Christian Associates of Southwest Pennsylvania, an umbrella group for a wide variety of churches, Barlow has continued to do that with Christian and other faith leaders. She is among the many who have attended funerals of the victims, synagogue services and workshops; in addition, her organization is co-sponsoring a conference next month with the Jewish Federation on the social responsibility to fight anti-Semitism.
"Putting your body where it matters is a visible sign of solidarity," she told Haaretz.
During the upcoming vigil church bells across Pittsburgh will toll in memory of the victims.
"This was an anti-Semitic crime, and anti-Semitism is intertwined with Christianity," continued Barlow, a minister in the United Church of Christ. "I think it was imperative that Christians make a strong and specific message in opposing anti-Semitism in all its forms. What I tried to do in my public speaking is to say that my tradition is in many ways culpable and we repent for that. We have to own up that this guy (the shooter) was one of us, came from the Christian milieu and that is something we have to wrestle with as a tradition."
Barlow heard of the attack as it was unfolding and immediately started reaching out to Jewish community leaders.
"It was not just knowing each other, it was about trusting each other and knowing the roles different people have," she said.
In that vein, explained Barlow, when Wasi Mohamed of the Islamic Center of Pittsburgh, the city's largest mosque, announced the donation to the Jewish community, it "did not come out of nowhere," but emerged from those established interfaith connections.
In a recent interview with the CBS-TV news program "60 Minutes," Mohamed explained the shared sense of vulnerability Muslims felt when their Jewish neighbors were attacked.
"There's a feeling of powerlessness when something like this happens in your city. We understand this more so than a lot of communities do, unfortunately. We can understand this pain and the fear of lack of security," he said.
This past summer after the shooting attack on two mosques in Christchurch, New Zealand, members of Pittsburgh's Jewish community showed up at the Islamic Center and offered their solidarity, holding up placards reading "Jewish Pittsburgh stands with our Muslim neighbors and friends."
To be sure, there have been cracks in all the togetherness, in particular among those in the Jewish community advocating for a more politically activist response, in the form of advocating for gun control and speaking out against what they see as the indirect responsibility President Donald Trump bears for making the expression of hateful rhetoric more socially acceptable.
Several members of Dor Hadash, the local Reconstructionist congregation, founded a new, non-sectarian organization, Squirrel Hill Stands Against Gun Violence, to advocate for stricter gun control laws.
"We felt we had an imperative to act in response to the horror of the attack. We were all deeply shaken, and our response reflected our values as Reconstructionist Jews. We believe that social action means just that – that we must take action, and if we ever needed to work with all our hearts and energy for tikkun olam, it was then," Carolyn Ban, one of the founders, wrote in an email, adding, "Quite simply, we didn't want any other community to suffer what we had just gone through."
Referring to the slogan of defeating hate adopted by the city, she wrote: "I personally don't think 'defeat hate' is a practical goal. We can't change human nature – but we can change the laws." Goals include banning the sale of assault rifles on the state and national levels, and making it more difficult for people who are an obvious threat to themselves or others to buy weapons.
Sara Stock Mayo, the Bend the Arc activist, says 10.27 motivated her and others to increase their social-justice outreach across Pittsburgh's neighborhoods. While the feeling of unity in the city is palpable, it can be overstated, she and other residents say.
"It's hard to reconcile those supporting us [the Jewish community] with knowing that a lot of people of color in Pittsburgh don't feel supported," she said, acknowledging the disproportionately high levels of gun violence experienced in communities of color.
"What does communal healing look like?" Stock Mayo asked. "Speaking for myself and Bend the Arc, the sense of urgency now feels more present … our responsibility continues to be to pursue justice for ourselves and other communities." In practical terms, that means working in partnership with people of all backgrounds around the city to further various causes.
Matzo balls as weapons
Marnie Fienberg's mother-in-law, Joyce Fienberg, was among those murdered at the Tree of Life synagogue a year ago. Overwhelmed with grief, she sat down to write a tribute to her in the pages of Hadassah Magazine. By the time she finished, she had come up with a call to action: for Jews across America to invite two non-Jews to their next Passover seder. Fienberg came up with the idea – which has now morphed into a nonprofit organization called "2 for Seder" – after recalling years of hosting seders along with Joyce, known for always having a new round of guests at her Shabbat and holiday tables.
"You go back to your roots when you are lost, when all is black," said Fienberg, explaining why she decided to use a Jewish holiday tradition in the fight against anti-Semitism. Her rationale: If non-Jews who have never been to a seder before can experience one, perhaps they will emerge as allies, ready to speak out and confront anti-Semitism.
This year, some 1,000 were held as part of the program's pilot around North America.
It is the memory of Joyce and the other 11 worshippers killed in the synagogue shootings in Pittsburgh and Poway that is inspiring Fienberg to pursue her mission. "They had huge spirits," she said, "and we can continue celebrating how they lived their lives."
Click the alert icon to follow topics:
ICYMI
Ken Burns' Brilliant 'The U.S. and the Holocaust' Has Only One Problem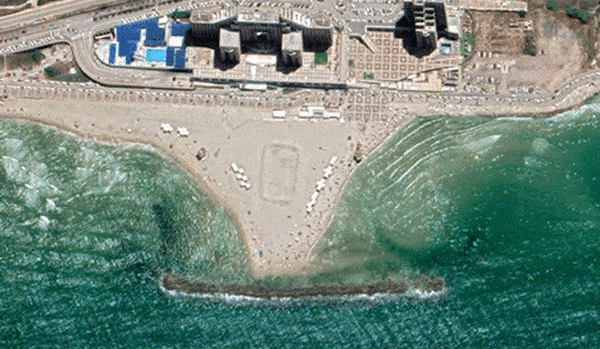 Facing Rapid Rise in Sea Levels, Israel Could Lose Large Parts of Its Coastline by 2050
Lapid to Haaretz: 'I Have Learned to Respect the Left'
The Mossad's Fateful 48 Hours Before the Yom Kippur War
As Israel Reins in Its Cyberarms Industry, an Ex-intel Officer Is Building a New Empire
How the Queen's Death Changes British Jewry's Most Distinctive Prayer