Pro-Trump and Biased Toward Israel? These U.S. Evangelicals Are Challenging the 'Base'
Groups like Evangelicals 4 Justice and Freedom Road are pushing back against the conventional thinking of how evangelicals vote — and while they remain on the fringe, they are gaining progressive momentum
Lisa Sharon Harper, right, joining other religious leaders from various Christian denominations for a prayer service during the Global Summit on Immigration Reform, Washington, in 2013.
Credit: CHIP SOMODEVILLA / /Getty Images
WASHINGTON — For a gathering of evangelical Christians, the event that took place in Chicago last weekend was relatively small. Close to 400 people participated in a three-day conference that dealt with religious, political and social issues from an evangelical perspective.
In a country where some evangelical churches can attract thousands of worshippers every weekend, that does not sound like a particularly impressive turnout. But for the organizers of "Liberating Evangelicalism," the number of participants was a sign of success — and an important step in the expansion of an "underdog" political and religious movement.
Evangelical Christians, overall, are considered one of the most right-leaning constituencies in modern American politics. The people who gathered in Chicago last weekend are seeking to challenge and change that affiliation.
In the 2016 presidential election, close to 80 percent of white evangelical Christians in the United States voted for Donald Trump. Evangelicals make up about a quarter of all voters in the United States, having a significant presence in many of the swing states that determine the results of U.S. elections. They are arguably the most important element of Trump's electoral coalition — and so far, public opinion polls have shown their level of support for the 45th president remaining very high.
The main reasons for evangelical support of Trump are his appointments of conservative judges to federal courts and his policy in the Middle East, including his decision to move the U.S. Embassy in Israel to Jerusalem and his withdrawal from the Iran nuclear deal. Many evangelical voters rank Israel as a top priority in how they decide to cast their ballot, and Trump is aware of how important this issue is for his evangelical "base."
Yet support for Trump and his policies is being challenged by different forces within the evangelical world.
There are some prominent evangelicals who are themselves Republican-leaning and ideologically conservative, but are critical of the growing identification between evangelicals and Trump. Michael Gerson, a former speechwriter to President George W. Bush and currently a columnist who is strongly critical of Trump, is one prominent voice who falls into that department. Then there are evangelicals who identify with the Democratic Party and support its legislative priorities. They are a minority — but because there are so many evangelicals overall in America, not an insignificant one.
The crowd that arrived to last week's "Liberating Evangelicalism" conference doesn't fall into those categories. The conference represented a more radical challenge to the notion that evangelicals are necessarily affiliated with the right. The conference focused instead on the place evangelicals can have in social justice politics, which is becoming more prominent among America's progressive left.
Organizations promoting these views within the evangelical world are not new; the group behind the Chicago conference, Evangelicals 4 Justice, has been active for a decade now. But according to Andrea Smith, one of the organizers, "This movement has definitely been growing in recent years."
Why now? Smith says two things that served as a wake-up call: "The first was the Black Lives Matter movement; the second was the election of Donald Trump."
Smith adds that the number of participants at last week's conference was larger than at any similarly themed event in recent years.
Under 45s on 45
An Israeli official who has worked with evangelical Christian groups for years told Haaretz, on condition of anonymity, that "there are definitely new trends within the evangelical community. These very left-wing ideas are still totally fringe, but they are getting some momentum."
The official adds that "most of the growth is coming from two areas: Younger evangelicals, who are much less right-wing than previous generations; and non-white evangelicals, some of whom have a very serious problem with the Trump presidency."
Data published over the past year seems to support this analysis. One Voter Study Group survey from this year, cited in the polling website FiveThirtyEight, showed that while 55 percent of white evangelicals over 45 polled had a very favorable view of Trump, only 25 percent of white evangelicals under 45 shared that view. Meanwhile, 22 percent of those under 45 had a very unfavorable view of the president, compared to 14 percent of those older than 45.
In conversations with Haaretz this week, some of the organizers of the "Liberating Evangelicalism" conference also spoke about how the evangelical world was seeing divisions between different groups — specifically old and young, white and non-white — and how these divisions have created an opening for a different evangelical social vision.
Lisa Sharon Harper, founder of the Freedom Road organization, tells Haaretz that one of the conference's main themes was "decentering whiteness," which in her words means "challenging the assumption that all evangelicals are white and supporters of the current president."
All of the speakers at the conference's main gatherings "were people of color," she says.
Harper explains that "as a result of some of the political developments of recent years, you see many evangelicals — especially people of color — who no longer want to be defined as evangelicals. They don't want to be associated with supporting Trump. But my view is, we can't just give up. We need to take this in a different direction."
Addressing the number of participants at last week's conference, she jokes that "Jesus only had 12 disciples! For us, this was a good turnout," she adds.
Mae Elise Cannon, a pastor and executive director of the Churches for Middle East Peace organization, attended the conference and spoke at a panel on the Israeli-Palestinian conflict. "The evangelical community is not as monolithic as it is usually portrayed in media reports," she says. "There are a ton of evangelicals of color. There are evangelicals who believe in conservative theology and will not identify as progressives politically — but they care deeply about social justice, racism, helping the poor. The media tries to put labels on people, and it doesn't always work out well."
On the issue of support for Israel, Cannon says "there is more openness among evangelicals to the argument that if you truly care about the Jewish people of Israel, you also have to care for their Palestinian neighbors — because peace is in the interest of everyone."
'The real threat'
In 2017, a public opinion poll among evangelicals showed that younger members of the community tended to be less supportive of Israel compared to their elders, and were more likely to seek a "balanced" approach to the Israeli-Palestinian conflict. That poll, and other research on the subject, convinced some evangelical leaders who represent the common pro-Israel view that they needed to devote more resources to the battle over public opinion within the evangelical world.
"I'm not so concerned by events that attract this or that number of people," says Robert Stearns, an evangelical pastor from New York who spoke with Haaretz hours before flying to Israel with a delegation.
"I'm bringing close to 70 pastors to Israel with me on this flight. These pastors have millions of followers on social media. So I'm not going to worry about small groups that don't represent the majority of evangelicals," he says.
Something else does worry him, though: "I'm concerned about apathy. I'm concerned about younger evangelicals moving away from the issue of Israel, failing to realize why we need to support this country. That's the real threat we are facing, in my opinion. Evangelicals should not forget their roots; they should not forget our connection to the Jewish people."
Skip Heitzig is a pastor from New Mexico who regularly leads Christian tours to Israel. "We all know there are groups trying to move the conversation more to the left, and to a place of less support for Israel," he says. "It's been on the radar for years, and a lot of it starts in college campuses. I think it's fair to say this trend is growing, but it's still very far from being mainstream. If we don't find smart ways to counter it, over time it will have more of an impact."
Heitzig connects changing views on Israel to broader ideological changes. "Some younger evangelicals that I meet, they are trying to challenge a lot of what older generations believe in," he says. "To some degree, that's a normal thing — every generation challenges the ones that preceded it. But we need to do a better job of educating young people about Israel, not only because of the biblical aspect but also because it's a unique, democratic country in a difficult area of the world."
Still, he cautions, "I don't think there is a significant change in overall public opinion among evangelicals. Support for Israel is very strong. We just need to make sure it remains that way."
Stearns spoke with Haaretz earlier this year for an article on how Christian Zionist organizations were trying to maintain strong levels of support for Israel among younger evangelicals. He believes "we absolutely are facing a serious challenge here, but it's more of a future problem. At the moment, support for Israel is still a very important aspect in our communities."
On the question of a broader shift to the left, and not just on the Israel issue, he remains skeptical. "I think evangelical support for Trump will only rise in next year's election — because of what he's done for Israel, and for other reasons as well."
Mike Evans, an evangelical author and member of Trump's evangelical advisory board, offers a similar message. "We all know that there are different views, but most evangelicals are more than happy about what Trump has done, they are absolutely thrilled," he says. "On Israel, on the Supreme Court, on other issues — people are grateful for his leadership. That's where most evangelicals stand, and that's not going to change anytime soon."
Cannon, meanwhile, tells Haaretz that she believes groups like Evangelicals 4 Justice will continue to grow in the next few years, even if overall evangelical support for Trump remains very high. In fact, evangelical support for Trump could work in favor of movements offering a different agenda, and who could appeal to those that disagree with the pro-Trump sentiment.
"The issues that are at the heart of this movement are relevant to so many people," she says. "That's the change we are talking about."
Click the alert icon to follow topics:
SUBSCRIBERS JOIN THE CONVERSATION FASTER
Automatic approval of subscriber comments.

NOW: 40% OFF
ICYMI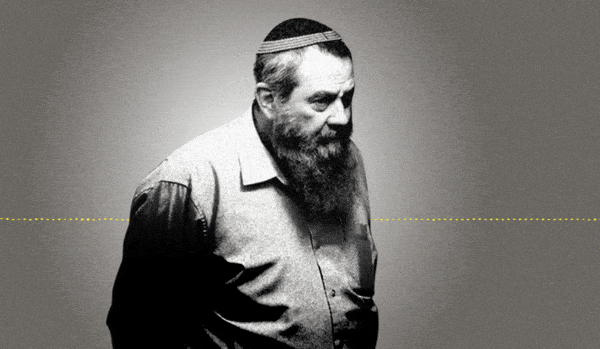 Jewish Law Above All: Recordings Reveal Far-right MK's Plan to Turn Israel Into Theocracy
Why I'm Turning My Back on My Jewish Identity
Down and Out: Why These New Immigrants Ended Up Leaving Israel
The Reality Behind 'The White Lotus' Sex Work Fantasy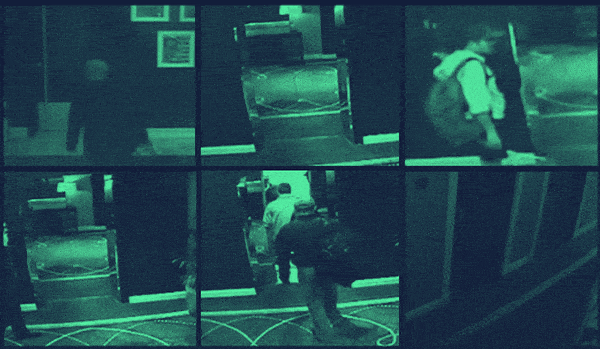 This 'Dystopian' Cyber Firm Could Have Saved Mossad Assassins From Exposure
Comeback Kid: How Netanyahu Took Back Power After 18 Months in Exile