Opinion |
Trump Clearly Wants Rapprochement With Iran. Israel Can't Let That Happen
Despite Iran's role in the Saudi attack, there's still speculation that presidents Trump and Rohani may meet. Even a tentative rapprochement would severely strain Israel's close ties with the White House
Supporters of Hezbollah brigades march on an Israeli flag with a portrait of late Iranian leader Ayatollah Khomeini and Iran's supreme leader Ayatollah Ali Khamenei, Baghdad, Iraq, June 23, 2017.
Credit: Hadi Mizban/AP
As the opening of the United Nations General Assembly approaches this week, there's speculation about a grand summit featuring the presidents of Iran and the United States.
The logic is there's an alignment in the policy clocks in Washington and Tehran: President Donald Trump wants a diplomatic achievement ahead of a reelection in 2020, and the Iranian leadership is anxious to resuscitate its cratering economy.
>> Read more: Trump says ordered substantial increase of Iran sanctions after Saudi oil attack ■ Iranian provocation in Persian Gulf hasn't deterred Trump yet ■ Trump-Rohani Summit Is a Done Deal, Israeli Defense Officials Believe
But deadlock won't transform into détente so easily. Four inconvenient realities will loom large in the negotiating room, namely presidential disproportion; nuclear distrust; increased regional discord; and stakeholder dissent.
And Israel, prime target of both Iran's nuclear program and its precision-missile equipped proxy, Hezbollah, may have to risk its close relations with the Trump White House to obstruct any rapprochement.
First, it would be a dramatic tête-à-tête between Donald Trump and Hassan Rohani, featuring two fundamentally different actors.
Trump came to power as the ultimate political outsider, from the world of real estate and reality television. But Rohani ascended to the presidency as the ultimate political insider, a member of parliament turned secretary of Iran's Supreme National Security Council and chief nuclear negotiator.
There's an asymmetry in power as well. Where Trump is constitutionally empowered to close a deal as the commander-in-chief, Rohani is constitutionally disempowered, being subordinate to the Supreme Leader who wields a powerful veto.
Stylistic differences will also predominate. Trump is brash, pushing the envelope on assertions of executive authority in Washington. Rohani is deferential in Tehran, with parliamentarians recently accusing him of being too meek in the face of attempts by the Supreme Leader to encroach on his office.
Second, further complicating this leadership incongruity will be heightened mutual suspicion. A meeting would come amid the disclosure that the International Atomic Energy Agency (IAEA) reportedly found traces of uranium, the fuel for nuclear weapons, at an undisclosed atomic warehouse in Turquzabad, for which Iran hasn't provided answers.
While there hasn't been a conclusive determination as to the provenance of the uranium, such a finding only underscores IAEA's premature closure of possible military dimensions (PMD) file on Iran's nuclear program and the deep distrust that exists over this issue.
That's not to mention the disclosure by Israel's prime minister that Iran had allegedly been conducting experiments for nuclear weapons at a secret site near the city of Abadeh. He indicated that Iran had destroyed the area only after it learned Israel had discovered its existence. Back in 2012, news reports indicated that Iran was constructing a new $300 million anti-aircraft missile base near Abadeh. This may have been a hint of questionable activity in the area.
There's also a deep wariness of the United States in Tehran - especially after Washington withdrew from the Iran nuclear deal and the U.S. maximum pressure campaign, which Iran's leadership claims is aimed at regime change. Such a circular firing squad of recriminations will only toxify an already toxic atmosphere.
Third, regional discord is increasing as a result of the increased coordination among Iran's proxies. Iran's Minister of Intelligence Mahmoud Alavi held important meetings in recent months to bolster this unified front across multiple theaters - for example, meeting with a delegation of Palestinian factions in Damascus in April and with a Hamas delegation in Beirut in June.
After the April meeting, the groups stressed "the interlinked role of all axis of resistance forces and countries in the region to fight threats and schemes targeting Iran, Syria, Palestine and Lebanon."
The Houthis are a part of this nexus. Speaking with the Iranian media around the time of attack, IRGC Aerospace Force Commander Amir Ali Hajizadeh publicly and unprecedentedly admitted Tehran assists the Houthis, declaring that "[w]e definitely assist the Palestinians, we definitely assist the Lebanese, we definitely assist Yemenis… we defend the oppressed and they have now become a coalition."
Just a few hours after the September 14 attacks on Saudi Arabia, Iran's al-Alaam TV network described the Houthis as a "fundamental component of the Iran-led Resistance Axis," adding that "the coordination between the components of this axis is being held at the highest operational levels."
Iran's supreme leader himself reinforced the Houthis' importance in Iranian strategy by welcoming a high-level Houthi delegation in Tehran, the first such public meeting. At the gathering, the Houthis actually pledged allegiance to Khamenei.
We've seen this integrated network in action recently. After the Houthis in Yemen first claimed credit for a drone attack in May against Saudi Arabia's oil infrastructure, U.S. officials later concluded that the drone originated from southern Iraq, not Yemen. In other words, the Houthis were potentially covering for Iranian-backed militants based in Iraq.
We're seeing a similar pattern after the September 14 onslaught against Saudi Aramco, with U.S. Secretary of State Mike Pompeo suggesting the strikes didn't originate in Yemen and U.S. government satellite imagery showing the attacks perhaps came from Iranian territory, only after the Houthis proudly took responsibility.
Fourth, the Netanyahu government has publicly been wary of a meeting between Presidents Trump and Rohani because the French credit line initiative risks boosting Hezbollah's financial balance sheet, which was damaged following the U.S. sanctions. Its secretary-general has publicly acknowledged that the maximum pressure campaign has strained Hezbollah's finances.
Israel has exposed the precision missile project of Hezbollah and Quds Force for this very reason, in order to pressure the international community to hold Hezbollah accountable for the threat to Israel.
This situation has become so dire for Israel that according to Haaretz, it has reportedly re-ranked the security threats it faces to allocate resources more efficiently.
For years, the Iranian nuclear program was first, followed by Iran's regional entrenchment, with Hezbollah third on the most pressing threats list. But five months ago, this equation changed, and Hezbollah's precision missile project graduated to the second-most critical priority.
A French credit line would risk funding the very activity Israel is trying to prevent - potentially forcing the Israelis to strike Hezbollah and thwarting any possibility for a potential U.S.-Iranian rapprochement in the near future.
Indeed, the attack on the Aramco oil facilities also serves Israeli interests, since it fits into Israel's narrative of the need to more forcefully pushback against Iranian provocations.
While such a dynamic could strain Israel's relationship with the White House, as President Trump seeks a diplomatic achievement, a strong U.S.-Israeli alliance remains a core domestic political priority for his administration. In the end, this is a moment of testing for the Trump-Netanyahu relationship, with Israeli interests remaining a wild card.
The prospect of Trump meeting with Rohani is already looking dim due to the extremely high price the Supreme Leader set for it: halting U.S. sanctions. Additionally, if U.S. assessments are accurate - that the attack was launched from Iranian territory, Ayatollah Khamenei would have likely had to approve such an extraordinary escalation, signaling his skepticism of talks.
Thus, deadlock between Washington and Tehran won't easily turn into détente even if Trump and Rohani do find a way to meet in New York. And one step forward can quickly turn into two steps back if the U.S. government prematurely lifts sanctions.
Jason M. Brodsky is the policy director of United Against Nuclear Iran (UANI). Twitter: @JasonMBrodsky
Dr. Yossi Mansharof is a researcher at The Jerusalem Institute for Strategy and Security and a research associate at the Ezri Center for Iran and Persian Gulf Studies. Twitter: @Yossi_Mansharof
Click the alert icon to follow topics:
ICYMI
Ken Burns' Brilliant 'The U.S. and the Holocaust' Has Only One Problem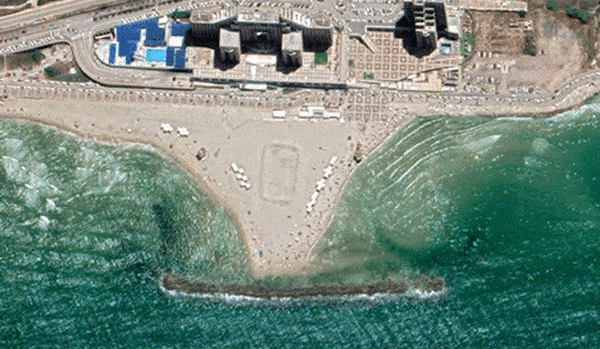 Facing Rapid Rise in Sea Levels, Israel Could Lose Large Parts of Its Coastline by 2050
Lapid to Haaretz: 'I Have Learned to Respect the Left'
The Mossad's Fateful 48 Hours Before the Yom Kippur War
As Israel Reins in Its Cyberarms Industry, an Ex-intel Officer Is Building a New Empire
How the Queen's Death Changes British Jewry's Most Distinctive Prayer