Inside the Jewish Effort to Stop ICE and Trump's 'Concentration Camps'
Never Again Action, led by U.S. Jewish activists, is taking up the battle against detention centers on behalf of undocumented immigrants — and is not afraid to invoke the Holocaust for its cause
Demonstrators taking part in the Jewish-led Never Again protest against ICE detention camps, Boston, Massachusetts, July 2, 2019.
Credit: BRIAN SNYDER/REUTERS
NEW YORK — Outside a gloomy gray hangar in the New Jersey city of Elizabeth last month, some 200 Jewish protesters assembled with a two-word message inscribed on their placards and banners: "Never Again."
"'Never Again' means now!" the group chanted, standing outside an Immigration and Customs Enforcement detention facility to protest the conditions under which undocumented immigrants are being held there and across the United States.
The new collective Never Again Action had only started planning its protest days earlier, after seeing images of migrants being held in cramped and unsanitary conditions in ICE facilities near the southern border.
During the New Jersey protest on June 30, 36 Jewish activists were arrested and later charged with obstructing a public passage.
The group's organizer, Sophie Ellman-Golan, tells Haaretz that she and fellow organizers were aware that "there was a lot of energy within the Jewish community to take action about this."
The situation inside ICE detention centers "makes me angry and horrified, and it should make every single person — Jewish and non-Jewish — angry and horrified. That's truly the only acceptable reaction to seeing that," she says. "There is a very clear moral line here, and it's past time for people to take a side."
Progressive Jewish organizations have long been involved in fighting for immigrants' rights, and that has only intensified in recent years as the situation has seemingly worsened in the United States.
Shaina Wasserman, the director of rabbinical and community engagement at J Street, says that since President Donald Trump was elected in 2016, her organization has made the decision to expand the scope of its work to include issues pertaining to migrants, refugees and "those who have been victimized by white nationalism, xenophobia and persecution."
To do so, the organization tries to leverage its connections on Capitol Hill and providing support to grassroots organizations to tackle the issue. "The majority of people that would call J Street their political home care deeply about these issues, and so we want to make sure we are able to stand in coalition with both Jewish and non-Jewish organizations that are dealing with issues directly connected to our values," she says.
Stosh Cotler, CEO of the progressive activist group Bend the Arc, says the issue has "reached a whole new level of disgrace" and horror, but this has led to a "breakthrough in broader public awareness" — especially among the progressive Jewish community.
"The effort to criminalize immigrants and asylum seekers is all part of a much bigger political ideology that is grounded in white nationalism," charges Cotler. "I think we must make the choice to fight against [it]."
Some Jewish organizations have been helping groups like National Bail Fund Network, which posts bail for detained immigrants. Jewish Voice for Peace launched one-such fundraising effort last week, raising over $20,000 for the network.
"It is no surprise that our members and supporters are eager to bail out these families — the lessons of our own Jewish histories and our work for Palestinian rights compel us to act," JVP Deputy Director Rabbi Alissa Wise said in a statement, calling the conditions of detention "inhumane" and "horrific."
"In truth, posting bail is the least we can do," she added.
Another progressive organization, Jews United for Justice, has also been working on immigration-related issues for several years. As part of its efforts, the group — which pushes for social, racial and economic justice in the Greater Washington and Baltimore region — was involved in getting Baltimore Mayor Bernard Young to launch a new policy in which the local police force will not cooperate with ICE on any level.
"This is what our elders taught us, and we are acting on that," says Molly Amster, director of JUFJ's Baltimore branch.
Weaponizing trauma
In recent weeks, another controversy erupted when Rep. Alexandria Ocasio-Cortez called the detention facilities "concentration camps," sparking a national debate over whether the Democratic congresswoman's comparison minimized the Holocaust.
Some of Ocasio-Cortez's opponents in Congress, as well as some Jewish organizations and Holocaust academics, quickly condemned her remarks. Jewish presidential hopeful Bernie Sanders also distanced himself from her comment.
At the New Jersey protest, however, the terminology was being actively embraced by the Jewish activists.
"We've called them concentration camps because that's what [some experts] have found, and [that's what the centers] look a hell of a lot like," says Ellman-Golan. For her, the current crisis is nothing short of a "mass atrocity."
"We're not going to wait until it's exactly what happened in Nazi Germany to take action," she says. "We've seen this groundwork laid before.
"We've seen many politicians, many of them not Jewish, express more outrage about the words that are used to describe these camps than about the conditions in these camps themselves — and that's unacceptable," she adds. "They are claiming to do it in the name of Jews, and we want to make it really clear that we do not stand with politicians who are trying to weaponize our people's trauma. We stand with the immigrant communities."
According to JVP's Danny Bryck, who describes himself as a Latinx Jew, the term Ocasio-Cortez used is appropriate.
"I think absolutely we can, should and have to call them concentration camps — for the simple reason that they are concentration camps," he says. Bryck views the argument over terminology as a "proxy to the real argument of whether or not it is OK that this is happening, and do we have an obligation to do something to stop it?
"It shouldn't be more important for people to defend their history of suffering as exceptional than it is to act to prevent more suffering from occurring," he adds.
But whether the detention centers are referred to as "concentration camps" or not, J Street's Wasserman believes this crisis is unquestionably a "Never Again" moment.
"Talking about whether or not we use the term and what we call them takes away from talking about the actual horrific conditions of what's going on there," says Wasserman. "It doesn't matter what we call them. We have to be able to not only shed light on what's happening, but actually act upon it and try to change it."
Cotler agrees this is not the time for semantic debates. "Whether we call them concentration camps, or cages for families and children, or mass detention centers, or camps ... the conditions that all of these words are trying to describe are conditions of intense human degradation and intent to dehumanize," she says.
"Isn't the message that [Holocaust survivors] were trying to teach us that we should stand up for other people who are being targeted, period?" asks Amster. "Why does it matter if it's not the exact same thing? It's still horrible."
The Latinx Jewish angle
In an open letter published on the JVP website, Ari Belathar-Kulikovsky writes about their own family's story immigrating to the United States from Mexico.
"Part of my family has been forced by war and poverty to cross the border into the United States. Many of my friends came here that way too," he writes. "Their stories are not different from the stories of survival I heard growing up from my babushka and my Jewish side of the family." Dozens of people signed his letter, which also includes the immigrant stories of many other Latino Jews.
As part of his role with JVP, Bryck co-edits a blog written by and focusing on Jews of color and Mizrahi heritage. "Latinx Jews," he says, have an important story to tell. "Because of the intersection in our histories, we have a unique perspective on what's happening," he says. "We have seen the ways that our communities have been targeted as Jews, but also the ways that our communities have been targeted as Latinx people, as indigenous people."
Because of their personal experiences of vulnerability, Bryck adds, Latino Jews should be a central part of the efforts against ICE. Efforts to make Jews appear as a hegemonic group, he says, benefit politicians who "pretend to be offended on Jews' behalf" and vilify immigrants.
"When we only look at the Jewish story as the white Ashkenazi, American-Jewish perspective, it erases a lot of people, it erases a lot of stories and it interferes with our ability to draw these connections," he observes. "Jews are not a hegemonic group."
Learning from their own history of persecution, Bryck adds, all Jews need to be able to "recognize the beginnings."
Whether they had a Latin background or not, all of the activists interviewed were able to draw on their collective Jewish history to fuel the struggle against the current treatment of immigrants.
"I think about the idea of not standing idly by, to treat your neighbor as you'd want to be treated, the idea that we were once strangers in a strange land — and then also last month we remembered the 80 years since the Saint Louis [a German ocean liner carrying over 900 Jewish passengers] was turned away from the United States," explains Amster.
She adds that the commonly told story about Jewish immigration to the United States must also be debunked as a "myth," noting the idea that "every Jew who came here did so legally … following the rules" is false.
Some of her organization's members, she says, have family stories of grandparents being turned away from ports of entry to the United States and having to resort to illegal immigration. It is important to highlight these stories, Amster asserts.
Ellman-Golan agrees that the Jewish narrative puts the community in a favorable position to tackle the crisis. "Jews, both because of our proximity to whiteness and yet simultaneously our experience as an oppressed group of people, are very well placed to both understand deeply the trauma that is being inflicted, and yet have access to make a difference," she says.
Nevertheless, she stresses that those who are directly affected should be the ones leading the fight. For that reason, she says, Never Again Action has partnered with immigrant advocacy groups such as Movimiento Cosecha. (A fundraising page established to help cover the legal fees of the Jews arrested at the New Jersey protest exceeded the required amount, with the remaining funds being donated to Movimiento Cosecha.)
'All hands on deck'
Following its initial protest, Never Again Action has succeeded in mobilizing nationwide. In the days that followed the New Jersey demonstration, over 1,000 Jews marched in Boston; another group blocked the entrance to an ICE facility in Orange, California; and hundreds of Jews demonstrated outside the ICE office in Philadelphia during a 4th of July march.
"Whatever it takes, all hands on deck," says Ellman-Golan. "That's why we're already seeing a wave of actions taking place."
Beyond protesting in the streets, Wasserman says there are other ways the Jewish community can contribute: Donating airline miles to families who need to be reunited; traveling down to the border to offer translation help; calling their congressmen or women and pushing them to act.
"This is something all of us could do, and we must do it," she states.
According to Cotler, the current immigration crisis represents "a defining moment for the Jewish community and for this country," one she says should unite all Jews regardless of their views on immigration policy.
"There are certainly differences," she acknowledges. "But are we going to stand by while this country becomes more and more authoritarian day by day and we see our immigrant brothers and sisters and family members being caged and treated in ways that no human being should be treated?
"I think that it is a very stark choice. I don't believe there is an in-between," Cotler adds.
Although he knows the American-Jewish community is not going to "get politically consolidated anytime soon," Bryck tells Haaretz that the current crisis trumps other political disagreements.
"I hope — or rather, I wish — that at least we can agree that people should not be rounded up and detained in camps against their will and separated from their families."
Click the alert icon to follow topics:
ICYMI
The Artist Who Survived Auschwitz Thought Israel Was 'Worse Than the Concentration Camp'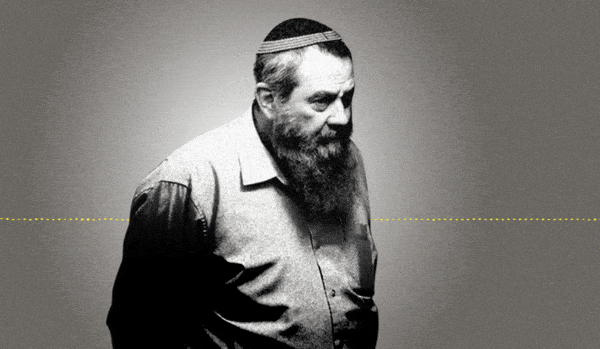 Jewish Law Above All: Recordings Reveal Far-right MK's Plan to Turn Israel Into Theocracy
Why I'm Turning My Back on My Jewish Identity
Down and Out: Why These New Immigrants Ended Up Leaving Israel
The Reality Behind 'The White Lotus' Sex Work Fantasy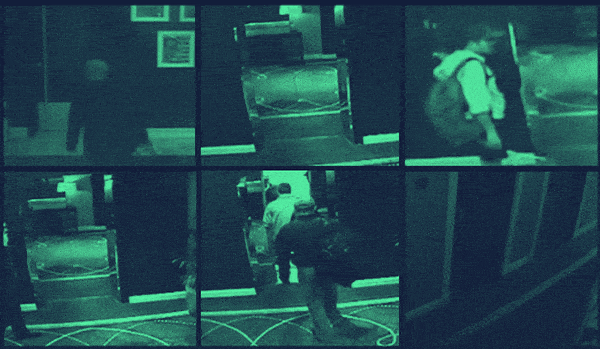 This 'Dystopian' Cyber Firm Could Have Saved Mossad Assassins From Exposure