Analysis |
Why the Ilhan Omar anti-Semitism Controversy Isn't Going Away Anytime Soon
By repeating what are widely seen as anti-Semitic tropes, the rookie congressman is sending a message that she will not be 'silenced' by Jewish organizations and lawmakers, presenting the Democratic Party with a major headache
Minnesota Democrat Rep. Ilhan Omar speaking outside the U.S. Capitol in Washington, February 7, 2019.
Credit: AFP
Anyone hoping for a happy ending in the anti-Semitism dispute pitting the congressional leadership of the Democratic Party against itself is in for some bad news: Not only is the controversy swirling around Minnesota freshman Rep. Ilhan Omar refusing to go away — it's getting worse.
As the new Democratic majority in the House of Representatives plows full steam into investigations of the Trump White House and many of the party's 2020 presidential hopefuls work to win support from both far-left progressives and more mainstream party stalwarts, the conversation has been repeatedly sidetracked over the past two months by controversial statements regarding U.S. support of Israel by Omar, one of the two first Muslim women ever to serve in Congress.
In her first months in Washington, Omar has shown a predilection for crossing the line from criticism of Israel and the behavior of pro-Israel lobbyists into repeated use of anti-Semitic tropes. Even before she was sworn in in January, American Jews and pro-Israel organizations looked askance at a tweet she posted in 2012 asserting that Israel had "hypnotized the world" and accused it of "evil doings."
In February, she tweeted that support for Israel in the United States was "all about the Benjamins" (referring to Benjamin Franklin, whose image appears on $100 bills), specifying later she was referring to money coming from supporters of AIPAC. Finally, speaking at a Washington bookstore, she decried "the political influence in this country that says it is okay to push for allegiance to a foreign country."
For pro-Israel conservatives and the Republican Party, Omar has been nothing less than a boon. The Omar controversy conveniently balances out the words of Iowa Rep. Steve King or, more recently, Ohio Republican and House Freedom Caucus founder Jim Jordan, who tweeted a common anti-Semitic trope: Using a dollar sign to mark the first letter of the last name of Tom Steyer, the billionaire working to impeach U.S. President Donald Trump.
For Jewish Democrats, excited by the diverse minority and female faces like Omar's who made it to Washington as a consequence of the 2018 midterms, it has clearly been agonizing and deeply difficult to slam such a figure.
But criticize and condemn they have, often accompanying their condemnations with attempts to reach out for dialogue with Omar. Tens of op-eds have been published in mainstream and Jewish publications bearing headlines like "An Idiot's Guide to Anti-Semitic Tropes" and "How to Speak About the Israel Lobby in a Non-Anti-Semitic Way," along with statements by Jewish organizations and Jewish lawmakers.
Jewish Democrats have bent over backward to clarify to Omar and her supporters why evoking imagery of Jews as dual loyalists and fifth columnists who buy American politicians with their money is frightening and unacceptable. They explain that these words evoke anti-Semitic stereotypes with painful European roots, portraying wealthy Jews as traitorous and destructive to the societies they live in, manipulating gentiles to serve their own greedy self-interests — stereotypes that have led directly to deadly violence against Jewish communities over centuries.
Sometimes with a dose of well-meaning condescension, Jewish leaders on the left have also bent over backward to give Omar the benefit of the doubt, chalking up her offending remarks to naivety, ignorance and unfamiliarity with the nuances of the English language (she moved to America when she was 14).
But time after time, following beautifully worded apologies, pledges aspiring to mutual understanding and greater sensitivity and in some cases even the deletion of offending tweets, Omar has gone on to say or tweet another troubling remark.
The final straw for many took place over the weekend, when Omar doubled down on the term that Jews said was particularly problematic at the D.C. bookstore event — "allegiance." In her Twitter exchange with her Jewish congressional colleague Nita Lowey, Omar made it clear she wasn't interested in tempering or softening her language.
This led even liberal pundits to conclude that her language is no accident: She knows exactly what she is doing. As progressive beltway pundit Josh Marshall wrote, "Omar should be able to express criticism of Israeli policies and U.S. policies of support toward the Israeli government without repeatedly waltzing into claims about dual loyalties or foreign allegiances. I'm certain she would be criticized from many of the same quarters even if she did simply criticize Israel and push for different U.S. policies. But she doesn't. And it happens again and again. That is unfortunate and I wish it weren't so. But it is." He added, "If it's a confusion or misunderstanding, it seems either willful or ingrained."
And so, a pattern seems to firmly be in place. By repeating the tropes, Omar makes clear that she will not let up, lest she be seen as having been "silenced" by Jewish organizations, lawmakers and their allies.
The leaders of her party, while joining the criticism, are consistently hesitant to offer harsh criticism, fearful of damaging the party's ascendant left wing at a critical time, and being charged with racism. (In a case of bad timing, the most recent round of finger-pointing has occurred just as the Rolling Stone cover features House Speaker Nancy Pelosi literally embracing Omar.)
They have reason to worry. Omar is far from alone in her views — even a quick glance at her controversial social media posts shows an army of political supporters cheering her on in replies and comments.
But like Omar, American Jews — though overwhelmingly liberal and Democratic — won't stop speaking out either.
On Monday, the Anti-Defamation League's Jonathan Greenblatt went as far as to send a letter to Pelosi, asking her to introduce a congressional resolution condemning Omar's statements.
"Accusing Jews of having allegiance to a foreign government has long been a vile anti-Semitic slur that has been used to harass, marginalize and persecute the Jewish people for centuries," Greenblatt wrote. "Sometimes referred to as the 'dual loyalty' charge, it alleges that Jews should be suspected of being disloyal neighbors or citizens because their true allegiance is to their co-religionists around the world or to a secret and immoral Jewish agenda."
While he condemned Islamophobic attacks on Omar, he asserted that such offenses "cannot excuse or rationalize anti-Semitism. If anything, it should remind someone how hurtful such hateful stereotypes can be."
It is uncomfortable and difficult for members of the community like Greenblatt to criticize Omar in such harsh terms. They are fully aware it puts them on the same side as Trump, as well as the hateful and racist voices that attack Omar for her Muslim and immigrant identity, and threaten her safety.
But they won't stop doing it. Neither individual American Jews nor the organizations that represent them feel they can afford to be silent in the face of dual loyalty charges and depictions of their community as a wealthy controlling cabal, given what these tropes have led to in the past. Not even when it comes from within their own political family.
The battle shows no signs of abating. And it will surely take its toll on unity within the Democratic Party — just at the moment when it needs that unity the most.
Click the alert icon to follow topics:
ICYMI
Ken Burns' Brilliant 'The U.S. and the Holocaust' Has Only One Problem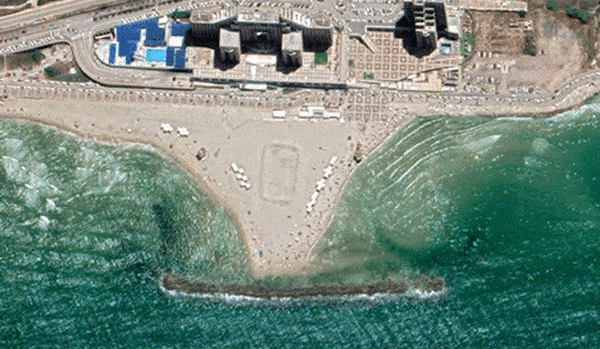 Facing Rapid Rise in Sea Levels, Israel Could Lose Large Parts of Its Coastline by 2050
Lapid to Haaretz: 'I Have Learned to Respect the Left'
The Mossad's Fateful 48 Hours Before the Yom Kippur War
As Israel Reins in Its Cyberarms Industry, an Ex-intel Officer Is Building a New Empire
How the Queen's Death Changes British Jewry's Most Distinctive Prayer