Opinion |
No, Israel and America Aren't Breaking Up. Don't Believe the Hype
Despite abundant predictions of doom and of Democratic drift, Israel - with all its imperfections and transgressions - remains the only country in a violent, dysfunctional region sharing any values and interests with the U.S.
Israeli and U.S. national flags are tied around flag poles at the U.S. Embassy in Tel Aviv, Israel December 6, 2017
Credit: \ AMIR COHEN/ REUTERS
For years now I've been hearing that the special relationship between the U.S. and Israel is living on borrowed time.
The argument is pretty straightforward. The adhesive that once cemented this extraordinary bond is losing its grip. In fact I've written before that the coincidence of mutual interest and value affinity is now under stress to a degree it's never been before.
>>The Most Dangerous Thing Trump Could Do Yet, and Its Nightmare Fallout for Israel >> Is a Wave of 'anti-Israel' Democrats About to Reshape U.S. Politics?
Indeed a perfect storm has been brewing. Israel is increasingly a center right country; intolerance and anti-democratic sensibilities are growing among Israeli youth; a decade of Benjamin Netanyahu's leadership has enabled if not cemented these trends; and hopes for a two-state solution (the one driver that could alter Israel's Jewish democratic character and thus change relations with Washington) is closed for the season.
And on this side of the growing divide, partisanship in American politics are producing a Republican and Democratic vision of Israel. Add to that antagonism between American Jews and Israel's religious establishment, and the emergence of younger and more progressive voices - not just on college campuses but in the halls of Congress, increasingly critical of Israel - are all factors undermining traditional support for the relationship.
Are these snapshot headlines or permanently ensconced trendlines? Is it time to begin saying a slow kaddish for the U.S.- Israeli relationship?
Given the uncertainties of both politics and life, we'd be foolish to make long-range predictions. These days in 2019 Washington, I can barely figure out what might stun or surprise an hour from now.
Still, I'm not persuaded that it's time for the Cosmic Oy Vey regarding the future of the relationship - at least, not yet. I'm not much of a believer in transformations. I'm more an incrementalist. I prefer the transactional approach where there's more one step forward, one step back; few straight lines and fewer determined outcomes. Indeed, there are any numbers of offsetting factors that may slow down, ameliorate, or even cancel the decree that many Israelis and American Jews now believe is unavertable. Here's why.
How the Arab states' behavior boosts Israel's case for a close U.S.-Israeli relationship
The inestimable Andrew Kohut of Pew, who tracked U.S. views of Israel for years, once asked me when I thought the American view of Israel was most susceptible to negative change. I hadn't a clue. But his answer was instructive. It was during the period when Egypt's Anwar Sadat was committed to his peace initiative with Israel, and the American public was confronted with a genuine transformative Arab leader and figure.
Betting on Arab heroes these days isn't smart money. The fact is even in the exalted realm of the high-minded U.S. - Israeli relationship, life is still relative. And in comparison with the behavior of its neighbors, Israel -no matter who's running the show, relatively speaking - still looks pretty good. Between Syria's Assad, Lebanon's Hezbollah, the mullahcracy in Iran, Hamas in Gaza, and even aspects of Abbas's Palestinian Authority, particularly its pay-for-slay and the martyrs' fund, there ain't a lot of democrats or human rights champions.
Now I know that the "in comparison to.." argument doesn't sit well with many. After all, Israel fashions itself as a democratic country with the highest of standards. Getting points for not being Assad isn't…well, such a compliment. But let's be clear. In the wake of the Arab Spring, the rise of Islamic State, the Syrian civil war and Assad's use of chemical weapons, the gap between Israeli behavior and that of key actors in the Arab world on the violence/terror scale is only growing.
Sure, settlements, land confiscation, the occupation's daily humiliations and grinding down of Palestinians, and the killing of hundreds of Palestinians in this year's conflict along the Israeli-Gaza border are terrible. But from the standpoint of the vast majority of U.S. politicians and officials the case for a strong relationship with Israel is still pretty easy case to make.
Indeed, U.S. administration can still argue with a straight face that with all its imperfections and transgressions, Israel remains the only - and I mean only - country in a violent and dysfunctional region where there is any evidence of a shared alignment of both values and interests with the U.S.
The eclipse of the Palestinians
I can't tell you how many memos I wrote in the 1980s arguing that the Palestinian issue was the most important one the U.S. faced – central to regional stability and the protection of U.S. interests. And there's no doubt that resolving it would be critically important to Israel, the Palestinians, key Arab states and regional stability. But unless you were asleep for the past decade or so, it would be hard to make the same argument I did in the 1980s without a laugh or two.
This isn't your grandfather's or even your father's Middle East. Other issues, a rising Iran, the dangers of nuclear proliferation, the emergence of the jihadis, the melting down of at least three Arab states (Yemen, Libya, Syria) and internal challenges to others have not only pushed the Palestinians off center stage, but created increasing exhaustion and frustration with the Palestinians themselves.
In the wake of the Israel-Hamas war of summer 2014, the silence from the Arab world in response to the deaths of 2,000 Palestinians, mostly civilians was deafening. Key Arab states are not only frustrated with a badly divided Palestinian national movement, but seemingly unwilling to hold their own interests hostage to the Palestinian issue.
The rising threats from Iran and the Sunni jihadis have led to more outreach by the Arabs Gulf to Israel (and by sub-Saharan Muslim-majority states) than at any point since the state was created, even without anything remotely resembling a peace process. And Israel's own diplomatic contacts to the world have expanded even though its government is among the most right-wing in the country's history and is willfully avoiding dealing with the Palestinian issue.
Let's be clear: the international community's sympathy may still lie with the Palestinians - but regardless, more countries are prepared to deal with Israel than ever before. The fact that the U.S., even under the Obama administration, with its high degree of sympathy towards the Palestinian issue, was never willing to exert real pressure on Israel, let alone to endorse international pressure, should tell you something about how far any administration would ever go in squeezing any Israeli government. Maybe that day will. But not anytime soon.
The 'Democratic drift away from Israel' narrative
My friends on the left together with a number of smart analysts of U.S. politics tell me I'm missing some important trendlines that will accelerate an increasingly fraught U.S.- Israeli relationship. They point to an increasing leftward drift of the Democratic party, a growing divide between Republicans and Democrats making Israel a partisan issue; new younger elected Representatives willing to speak out on Israeli policies, and polls that show liberal Americans increasingly opposed to Israeli policies toward the Palestinians.
Maybe I'm not seeing things clearly. But I also know that the countervailing factors are strong too: money in politics; the influence of traditionally pro-Israel organizations; support for Israel among large numbers of Evangelical Christians; the enduring power, still, of a Democratic party that sees little profit or margin for blasting Israel; the reality that the vast majority of elected representatives in the House and Senate aren't sent to Washington to deal with the Israel issue, but with the core needs of their constituencies; and there's still a political price to be paid for criticizing Israel.
All of this is likely to keep the U.S.- Israeli relationship on the rails longer than the cosmic Oy Veyers might think. I could imagine a Democratic Party platform in 2020 containing stuff that might surprise when it comes to being critical of Israel. But governing isn't campaigning.
I'll believe the change has come when I see a genuine debate in the House and Senate on Israel with large numbers of members taking positions on Israel that would have been unthinkable in previous eras. Until then, count me as yet to be persuaded.
It's not just about the Palestinians
Nothing lasts forever. Despite my own annoyingly negative take on the peace process and Israeli politics, nobody can predict the future. I may have lost my illusions about peacemaking, but I haven't lost hope or touch with reality. There are no quick fixes. But as democratic polities still, new leaders both in Israel and the U.S. will come. How effective and competent they will be is, of course, unclear. And whether similar leaders can emerge in the undemocratic and dysfunctional world of the Palestinians is anyone's guess.
But the U.S. - Israeli relationship isn't just about the Palestinian issue. And I suspect the foundation on which that relationship is built - part value affinity, part overlapping interests, part domestic politics - will continue to keep it functional, if not alive and well. The dysfunction of a broken, angry and turbulent Middle East will back-stop it.
Years of prophesying that America's special relationship with Israel is doomed - or at least become fundamentally and irreparably less special - has not made it so. And I'm thinking it will be a very, very long time before that happens, if it ever does.
Aaron David Miller is Vice President for New Initiatives and a Distinguished Scholar at the Woodrow Wilson International Center for Scholars, and a CNN Global Affairs analyst, having served as an advisor to Secretaries of State on U.S. Middle East policy and the Arab-Israel peace process. His most recent book is "The End of Greatness: Why America Can't Have (and Doesn't Want) Another Great President." Twitter: @aarondmiller2
Click the alert icon to follow topics:
ICYMI
Ken Burns' Brilliant 'The U.S. and the Holocaust' Has Only One Problem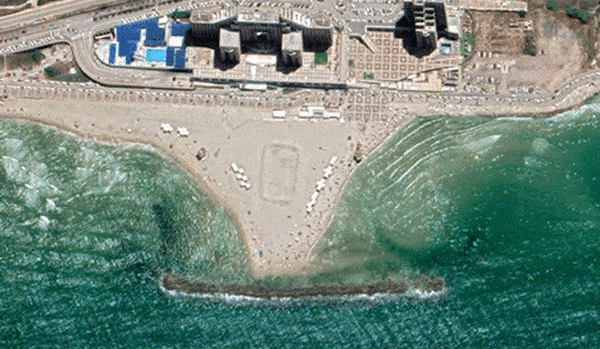 Facing Rapid Rise in Sea Levels, Israel Could Lose Large Parts of Its Coastline by 2050
As Israel Reins in Its Cyberarms Industry, an Ex-intel Officer Is Building a New Empire
How the Queen's Death Changes British Jewry's Most Distinctive Prayer
Chile Community Leaders 'Horrified' by Treatment of Israeli Envoy
Over 120 Countries, but Never Israel: Queen Elizabeth II's Unofficial Boycott